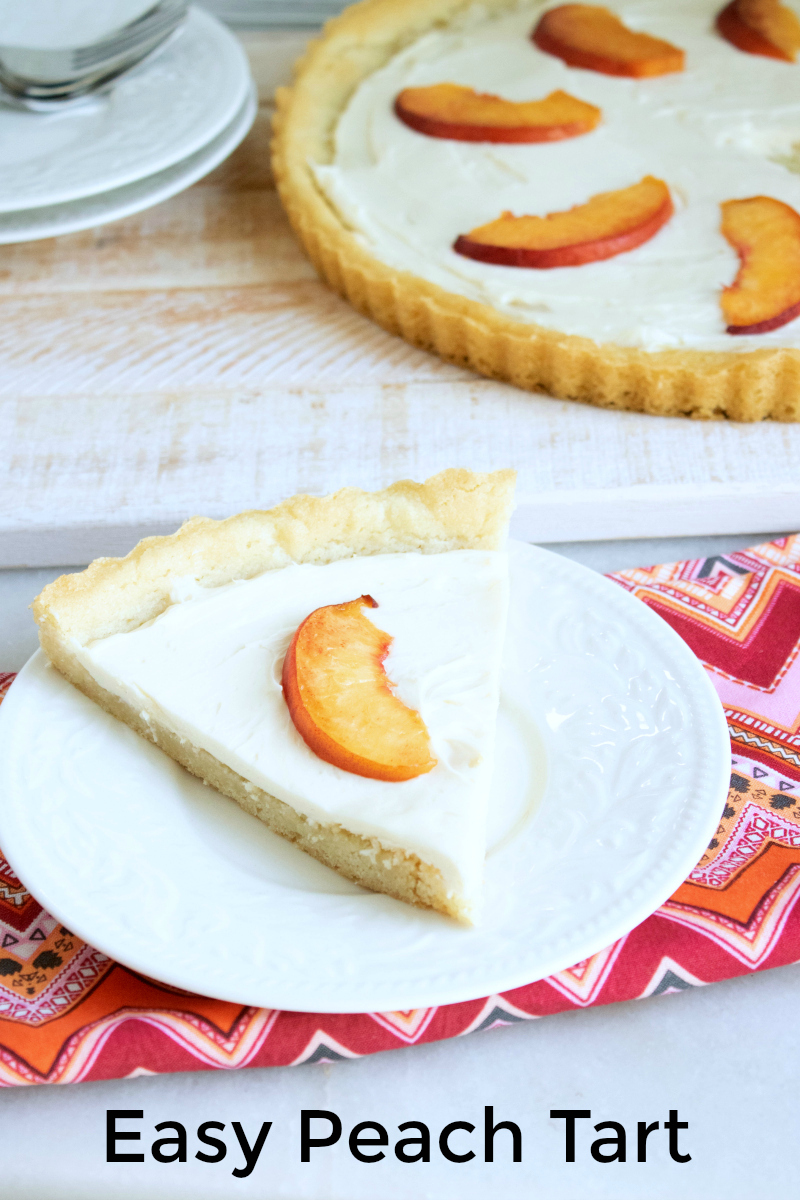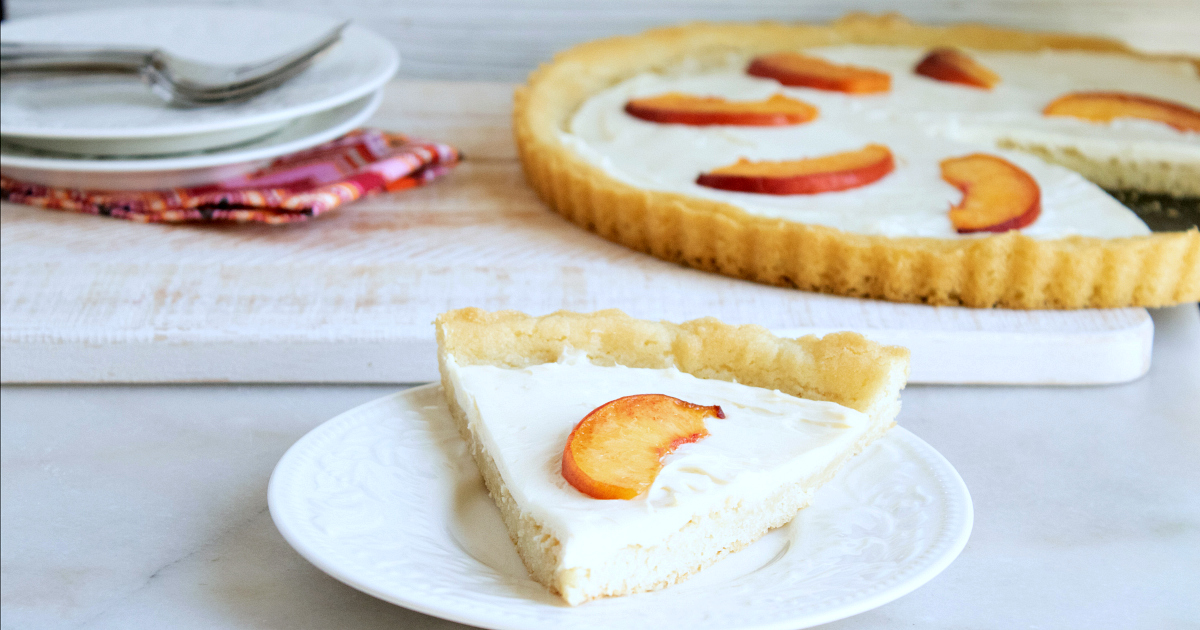 Easy Summer Dessert: Peach Tart
This peach cookie crust tart is an excellent choice, when you want and easy dessert that just screams Summer!
It is pretty and tasty, so it is lovely to enjoy while sitting outside on a warm afternoon or evening.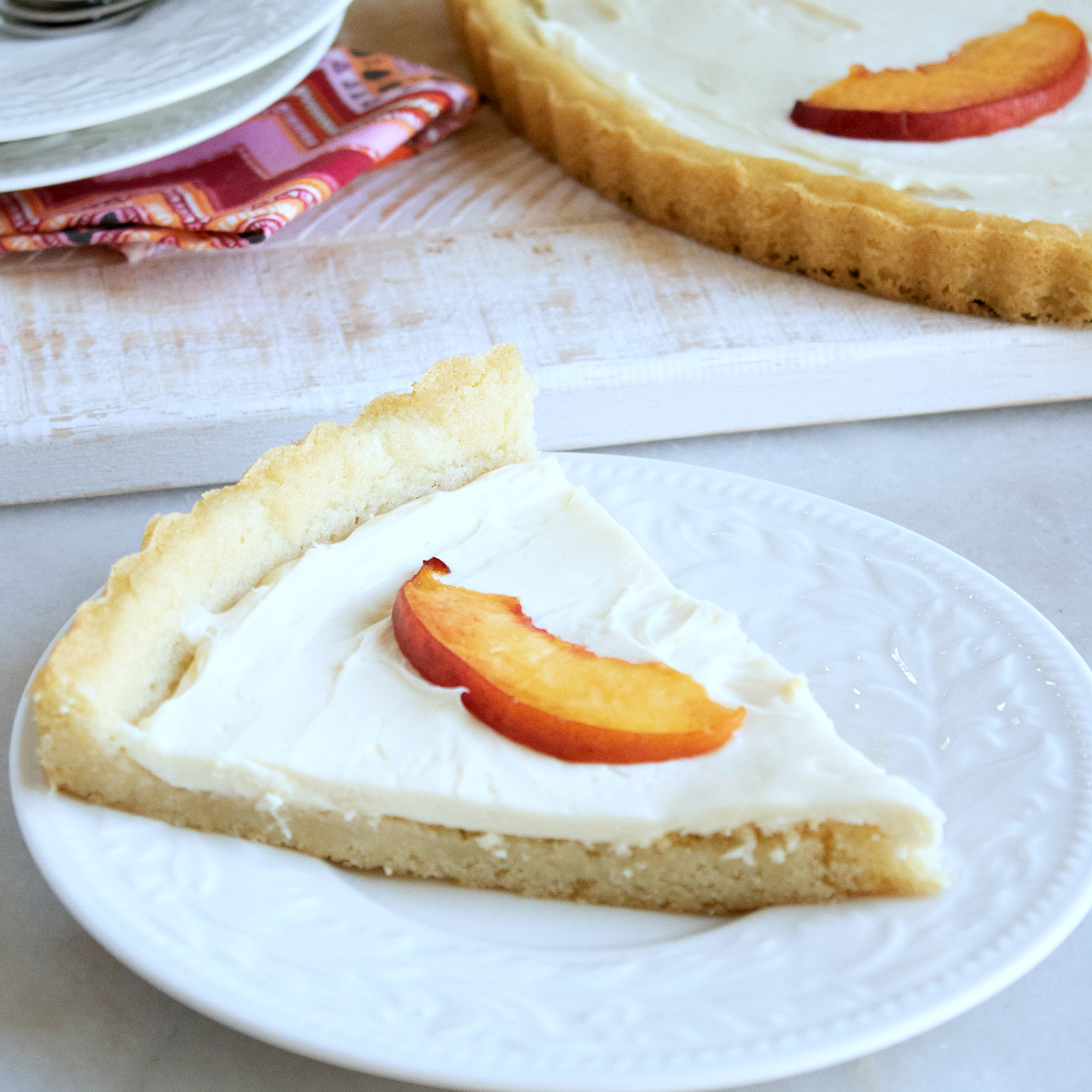 It is quick and easy to prepare this dessert, since it starts with store bought refrigerated sugar cookie dough.
If you want to use your favorite from scratch cookie dough recipe instead, that is perfectly fine.
Either way, the recipe is easy, and the results are delicious.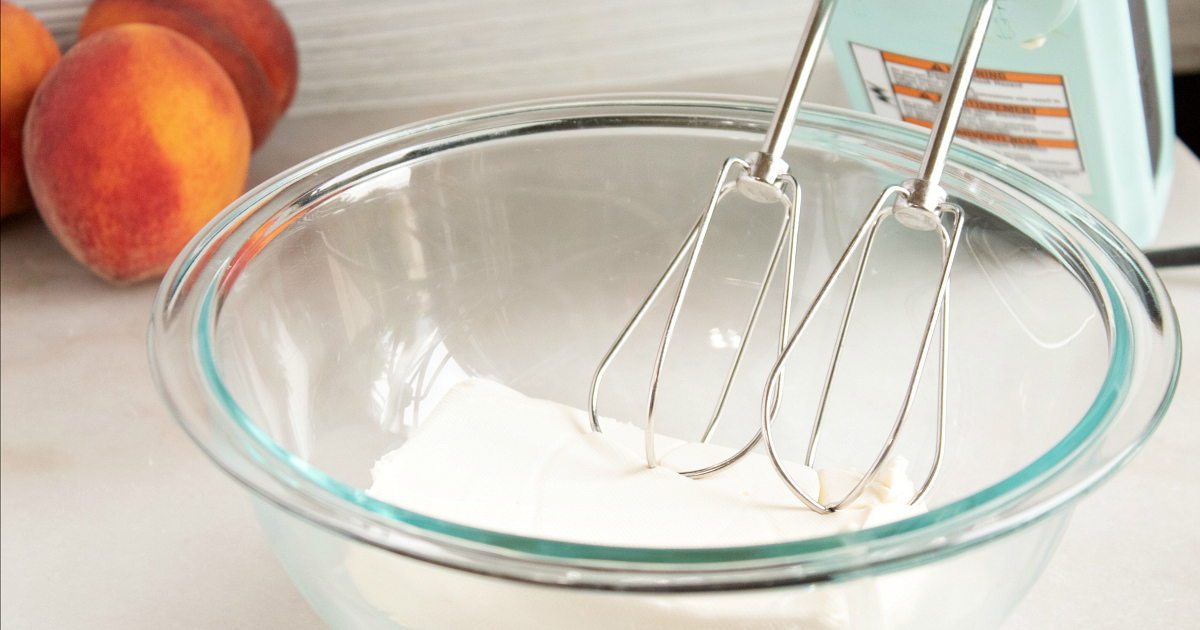 When I was growing up, we had a peach tree in the backyard. For the first few years, we referred to it as a peach 'stick,' instead of a tree.
However, our patience paid off. By the time I was in high school, we needed to prop up branches that were weighted down with big, juicy peaches each year.
Peaches always bring back happy childhood memories, so I love to incorporate them into a variety of recipes.
Of course, it is also nice to just sit back and enjoy the sunshine and a fresh peach.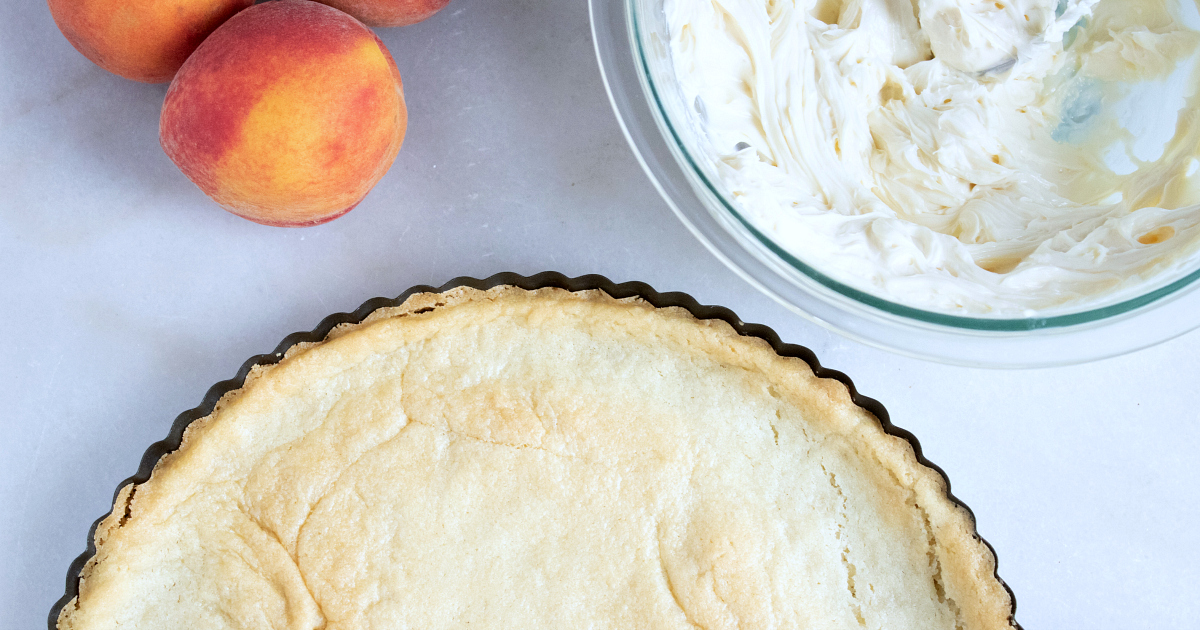 The tart recipe is simple, so you can easily get your children involved in the process.
If your kids are too small to use a mixer or sharp knife, they can definitely help with the cookie dough crust and measuring the filling ingredients.
Placing the sliced peaches on top is also a fun finishing touch for kids to help with.
Enjoy the flavors of Summer with this deliciously simple peach tart!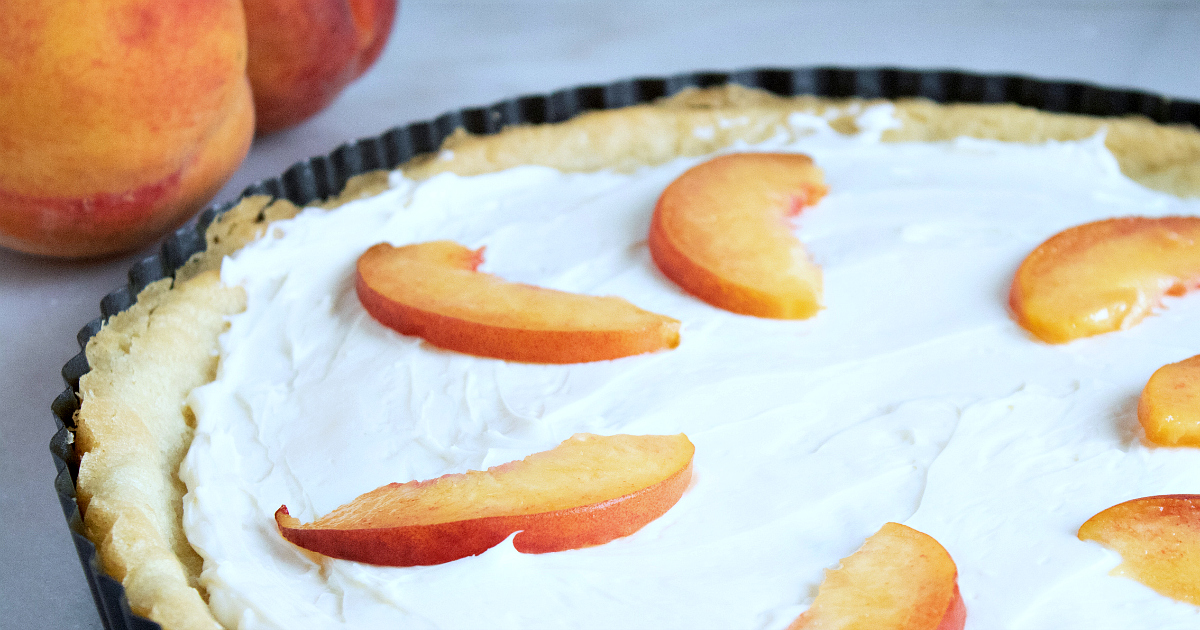 Peach Cookie Crust Tart Recipe
Serves 8-10
Ingredients:
1 roll Refrigerated Sugar Cookie Dough (16 oz.)
8 ounces Cream Cheese, softened
1/2 cup Powdered Sugar
1/2 t Almond Extract
1 Peach, sliced
Instructions:
1) Preheat oven to 375°.
2) Spray a 9-inch tart pan with non-stick cooking spray. Press cookie dough down into the tart pan and up along the sides of the pan.
3) Bake for 8-10 minutes, or until cookie crust is lightly browned. Remove from oven and place on a
cooling rack.
4) Using a stand or handheld mixer, beat cream cheese until smooth. Then, add the powdered sugar and almond extract and mix until nicely combined. Spread over the top of the cookie crust.
5) Cut peach in half and slice the peach. Then, arrange slices around the tart.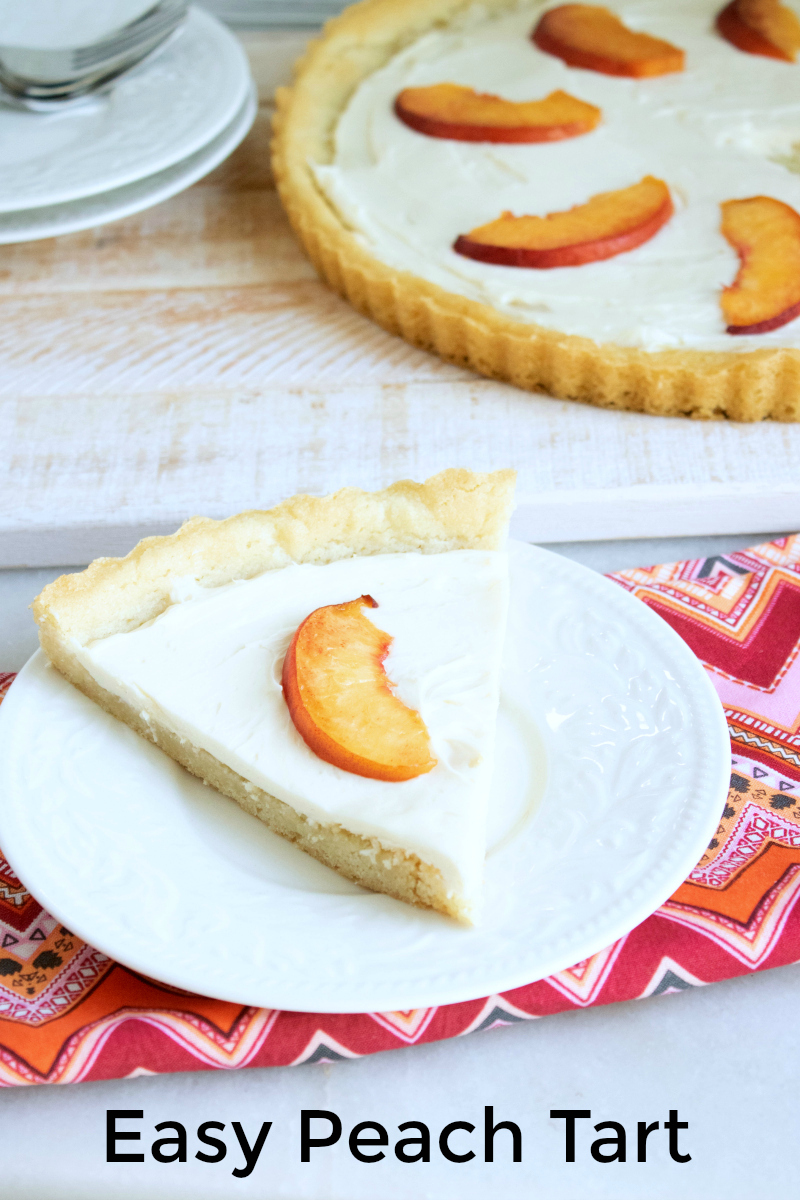 More from Mama Likes To Cook
Check out my vegetarian recipes, so you can get more kitchen inspiration.
Cream Cheese Recipes