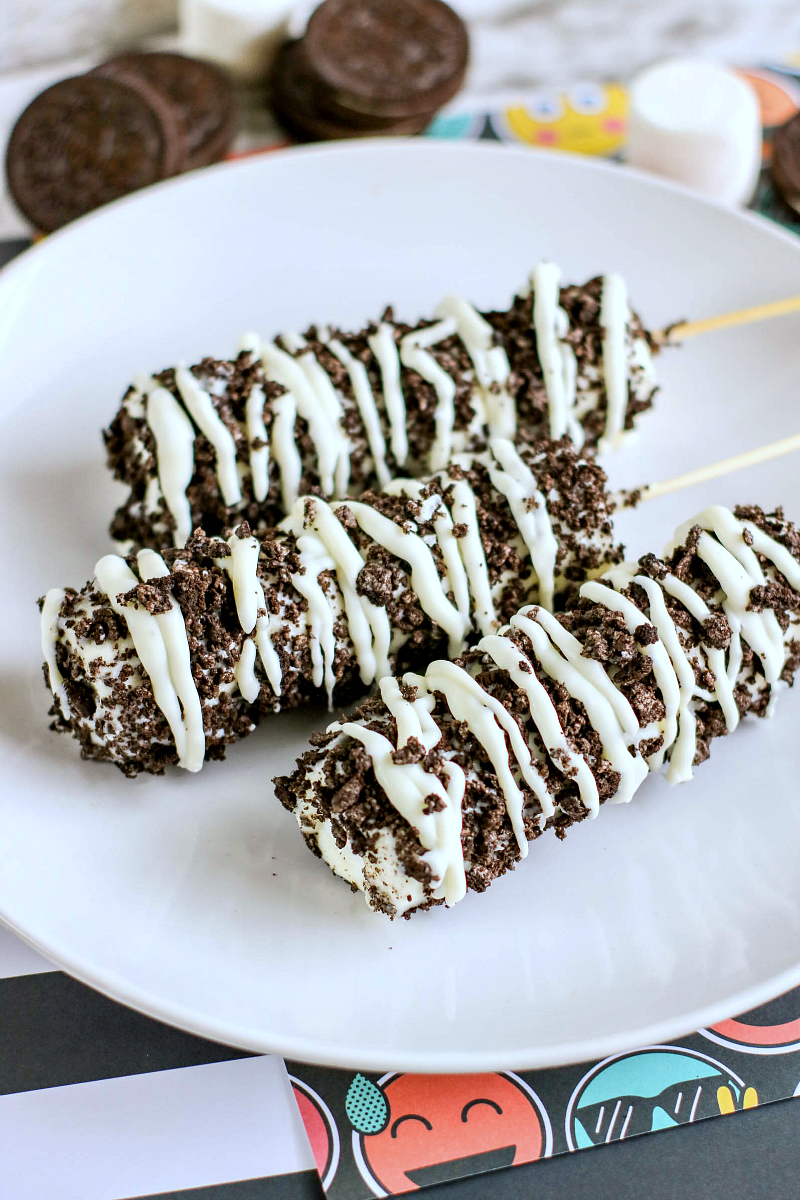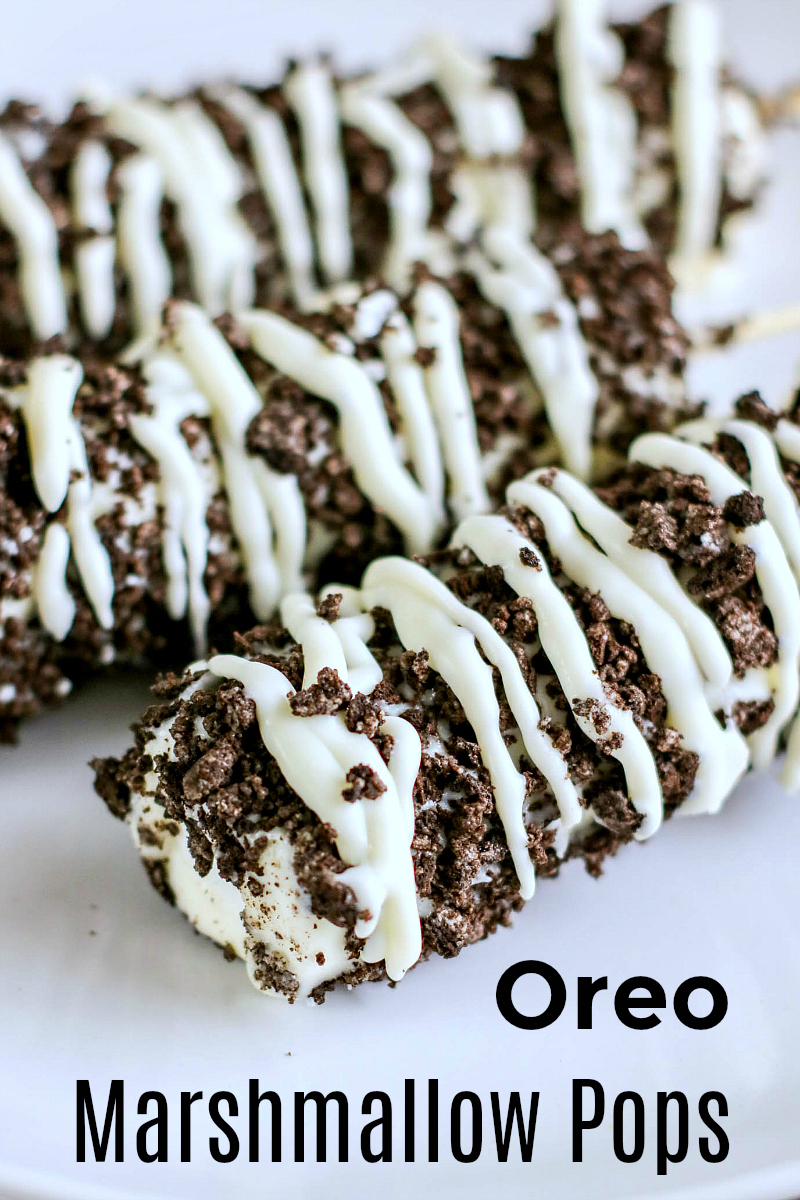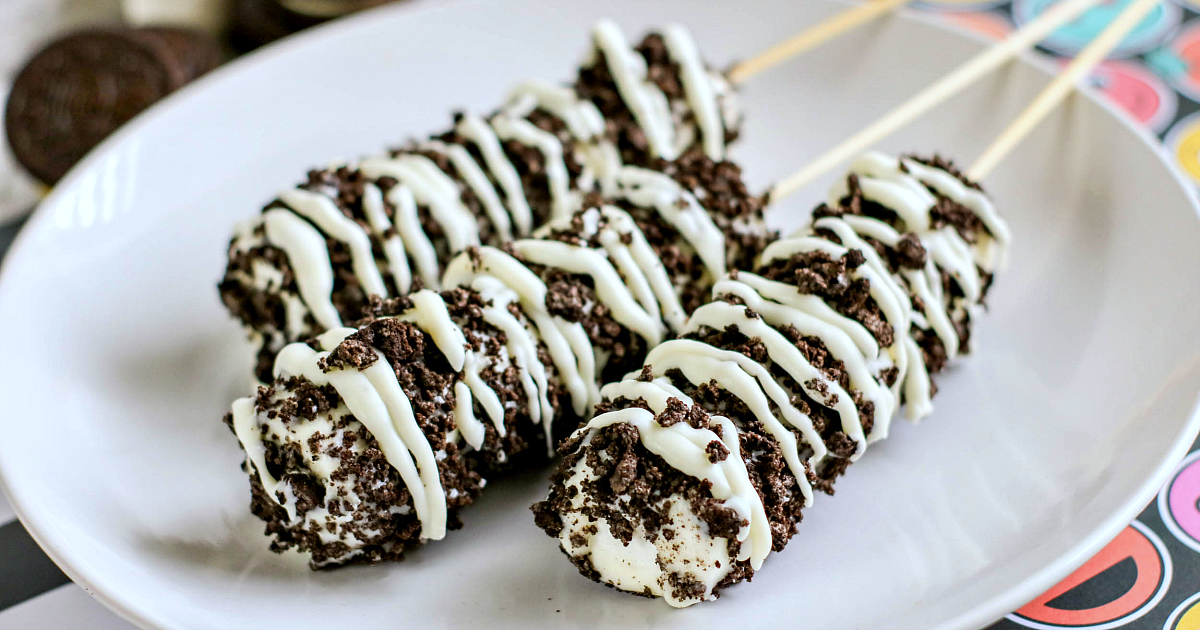 Easy Sweet Treat
When you want something that is fun to make and fun to eat, make these Oreo marshmallow pops!
There are just 3 ingredients, so it is easy to create this sweet treat.
If you have kids who like to help in the kitchen, they can definitely assist. This would also be a fun activity for a birthday party.
Kids and adults will be happy, when creating something that looks so impressive.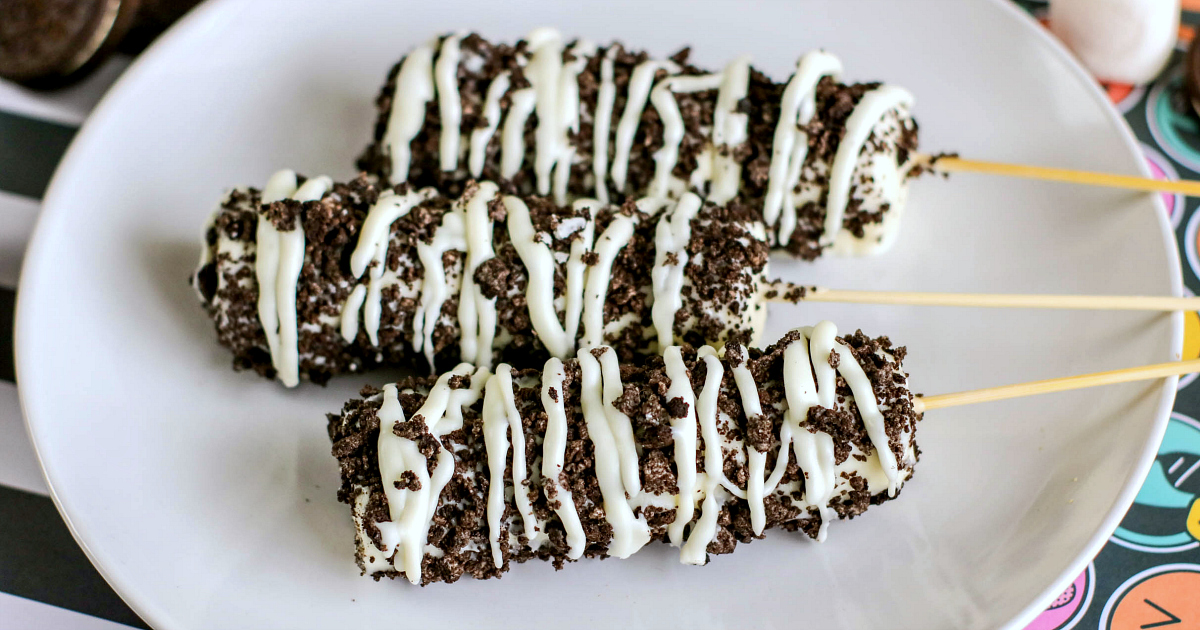 When I'm making hand held treats, I like to use what are often called "candy apple sticks."
They are easy to hold, since they are round.
Since they are sturdier than the typical kebab skewer, they are less likely to get broken.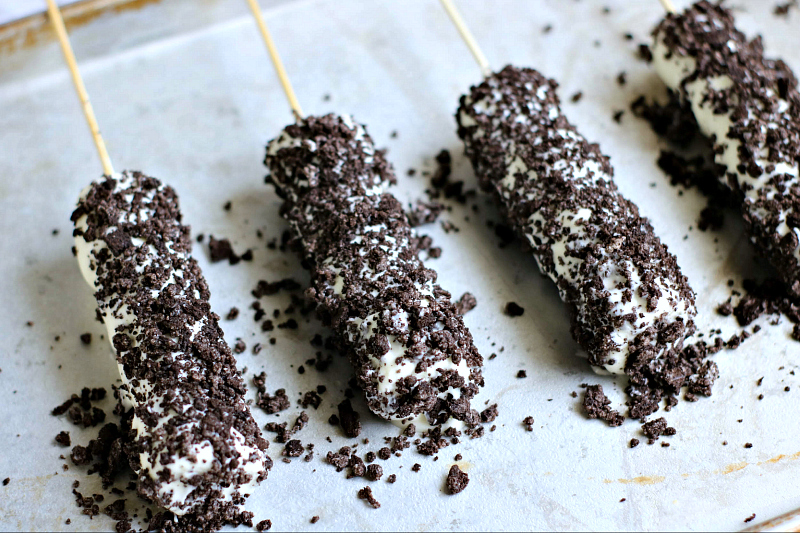 The recipe is perfectly delicious as is, but you can get creative with the cookies.
Any of the seasonal flavored Oreo cookies would also be great as a marshmallow pop.
Have fun with these tasty treats!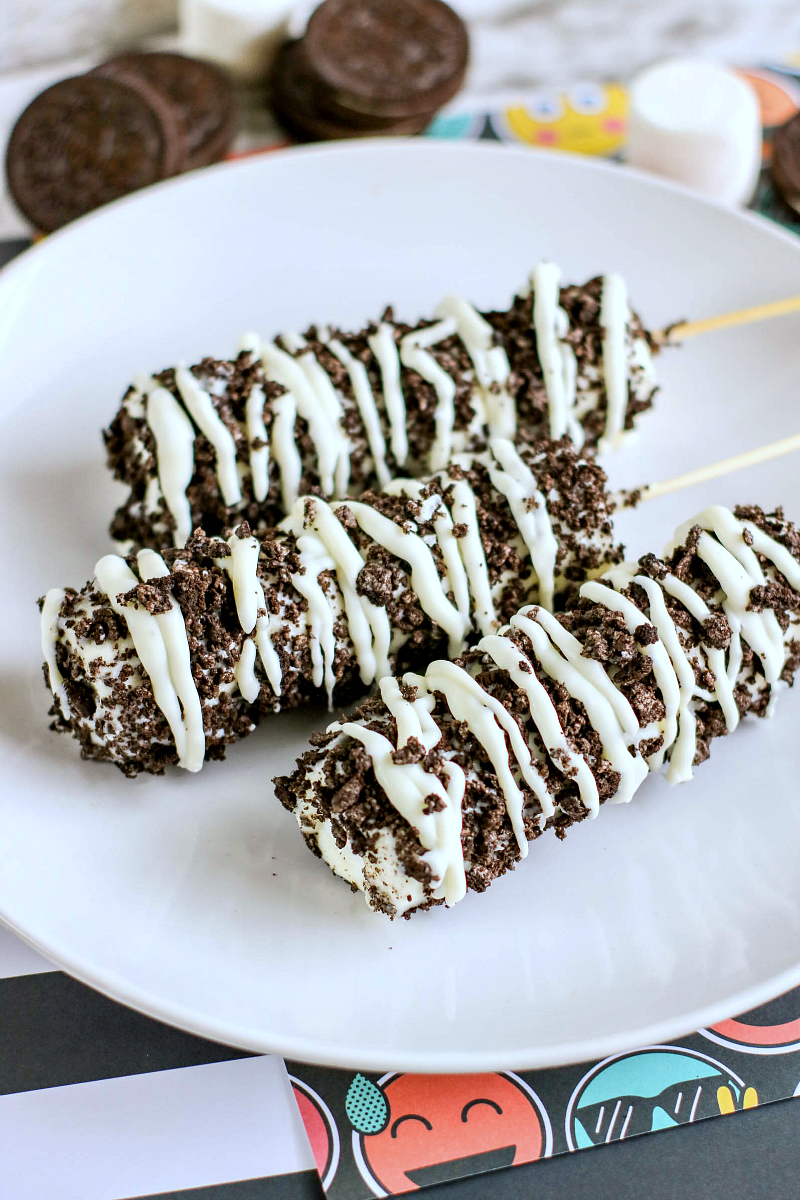 Oreo Marshmallow Pops Recipe
Ingredients:
24 Regular (not mini) Marshmallows
1 pkg. White Chocolate Chips
1 cup Oreo Cookies, chopped
6 Round Wood Treat Sticks
Parchment Paper or Waxed Paper
Piping Bag or Ziploc Bag
Instructions:
1) Arrange four marshmallows onto each treat stick with a twisting motion.
2) Melt the white chocolate in the microwave according to package directions. Don't rush or overheat, since that will result in thick or lumpy chocolate.
3) Line a cookie sheet with parchment paper.
4) Pour chocolate over the marshmallows until completely coated. Allow excess to drip back into the bowl to use later as drizzle.
5) Roll the chocolate covered marshmallows in the crushed Oreo cookies.
6) Place each pop on the parchment paper after it has been coated with white chocolate and crushed cookies.
7) Transfer melted chocolate to a piping bag. Snip the corner of the bag, so you can squeeze the chocolate out. Drizzle it over the marshmallows and prinkle lightly with crushed cookies.
8) With the pops still on the parchment paper, put them in the refrigerator for 15 or more minutes to set.
9) If you don't eat them right away, store in an airtight container in the refrigerator.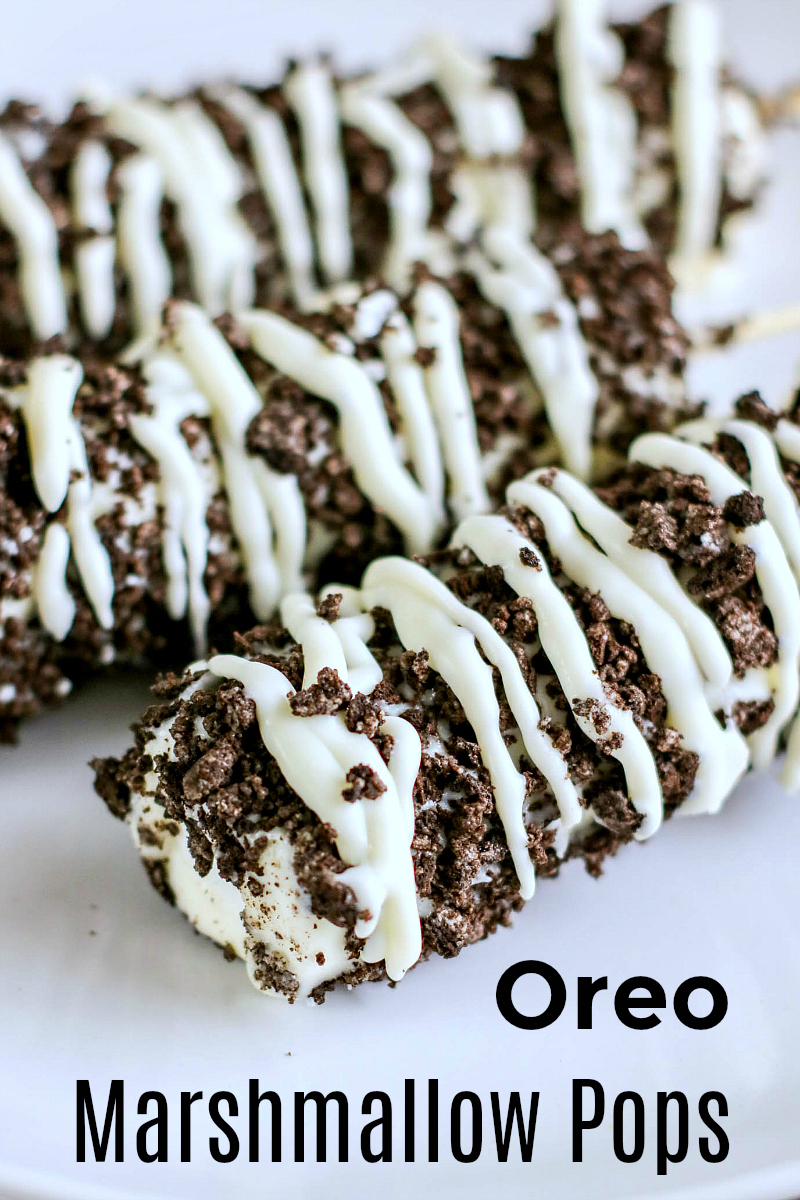 More from Mama Likes To Cook
Check out my other dessert recipes, so you can get more sweet inspiration.
Following are a few of my other treat recipes that are great for the holidays:
Then take a look at the rest of my vegetarian recipes, so you can have even more delicious fun in the kitchen!