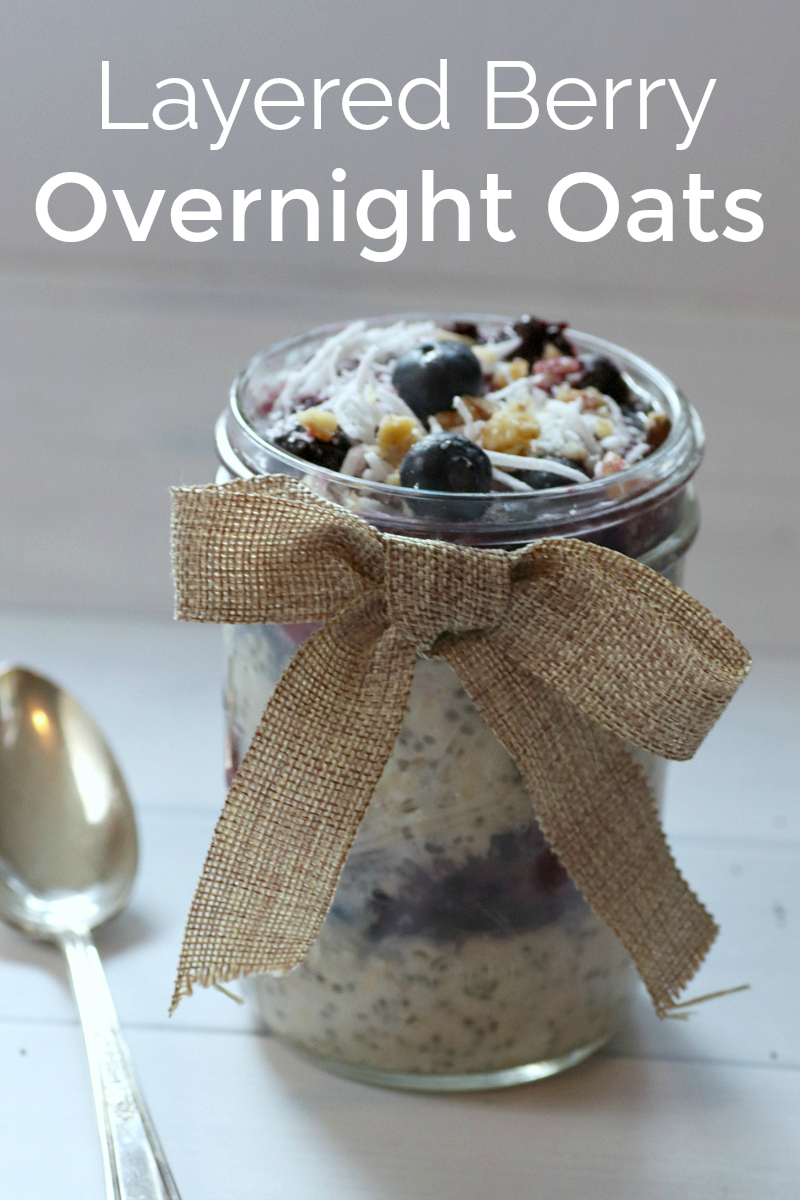 Easy Make Ahead Breakfast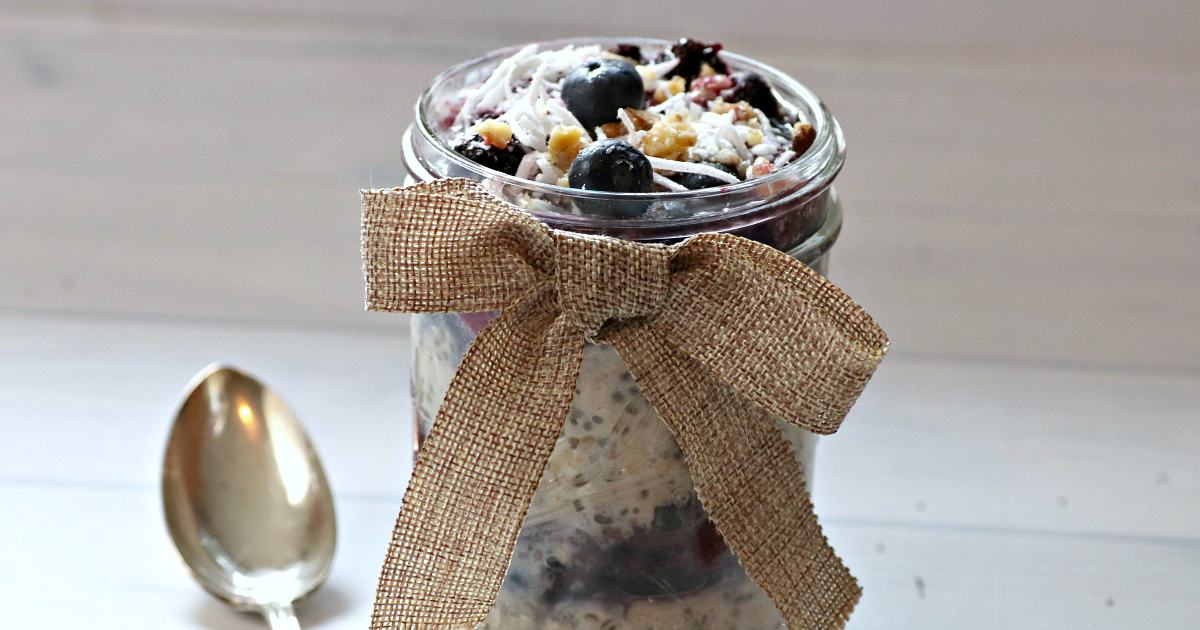 It's lovely to wake up in the morning, when you know that there is a layered berry overnight oats breakfast waiting for you.
Mason jar meals always make me happy, so somethings the thought of this deliciousness is all I need to coax me out of bed.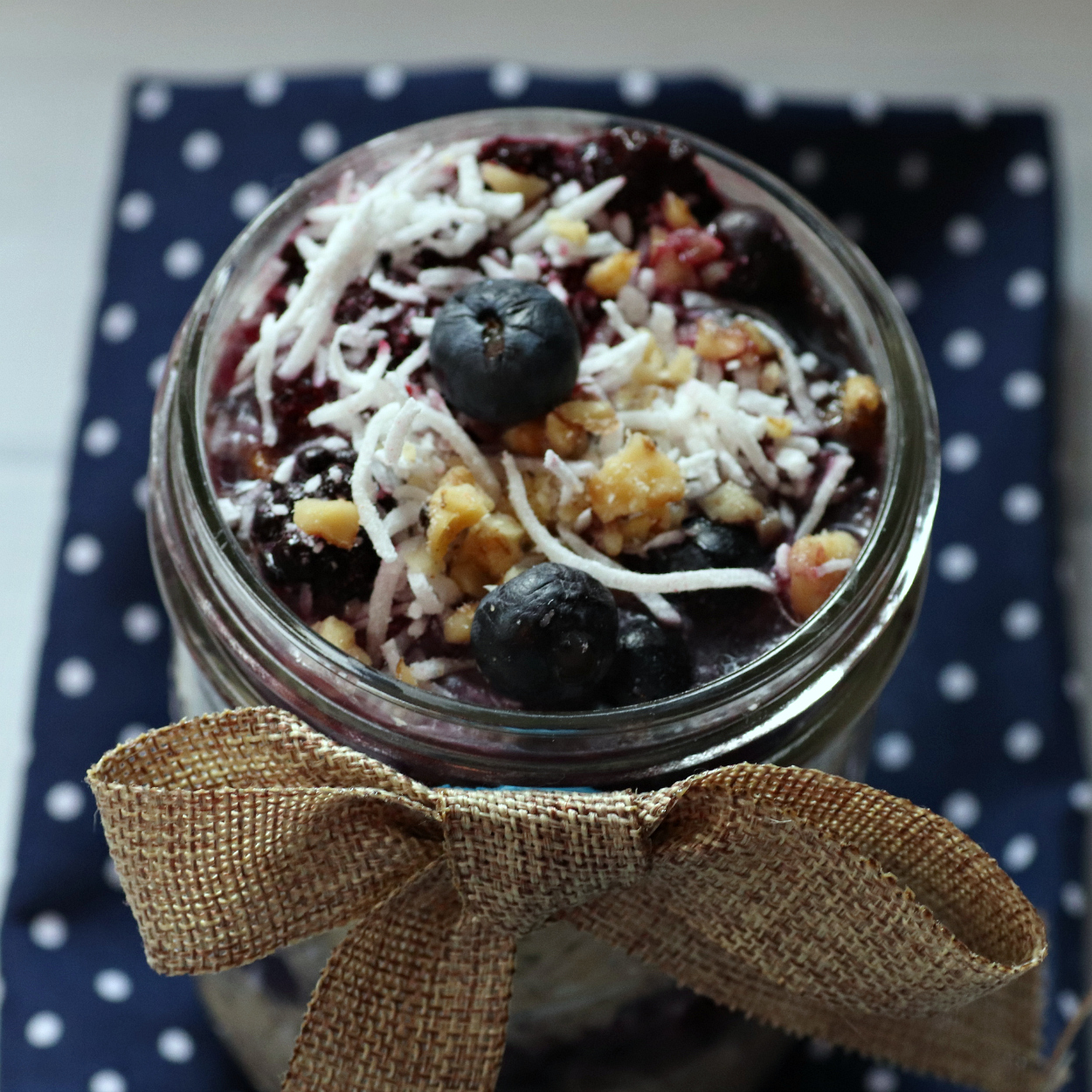 Overnight oats are hearty and filled with energizing nutrition, so they can fuel your morning.
Then, you won't need to worry about your tummy rumbling before lunchtime.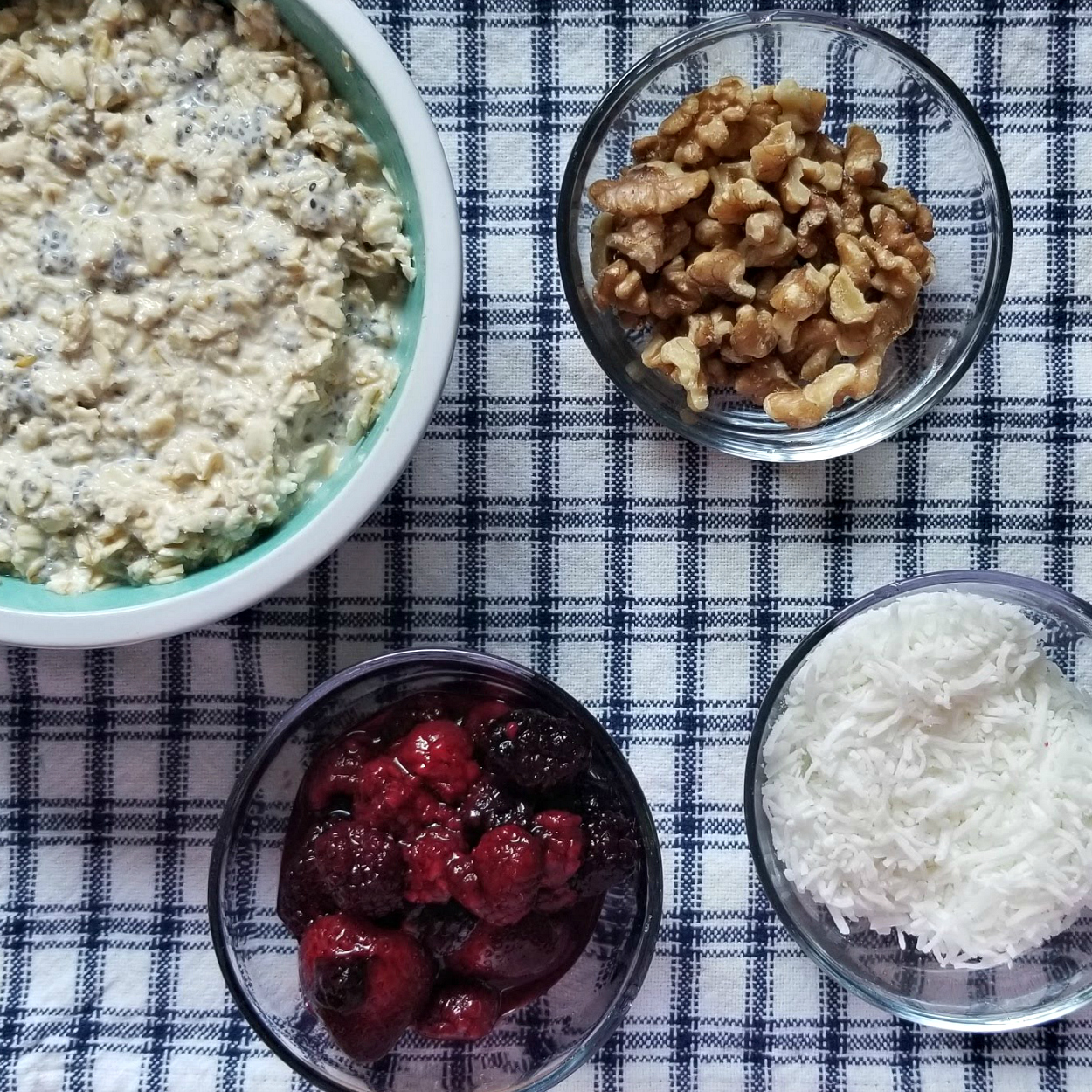 I like adding nuts to this recipe, but you can substitute granola for the nuts.
The granola is a good alternative, when you have a nut allergy.
Frozen store bought mixed berries were used, when the photos were taken for the recipe.
However, I often have berries in my freezer that I have frozen myself.
The store bought ones usually have a syrup added, but either berry option is good.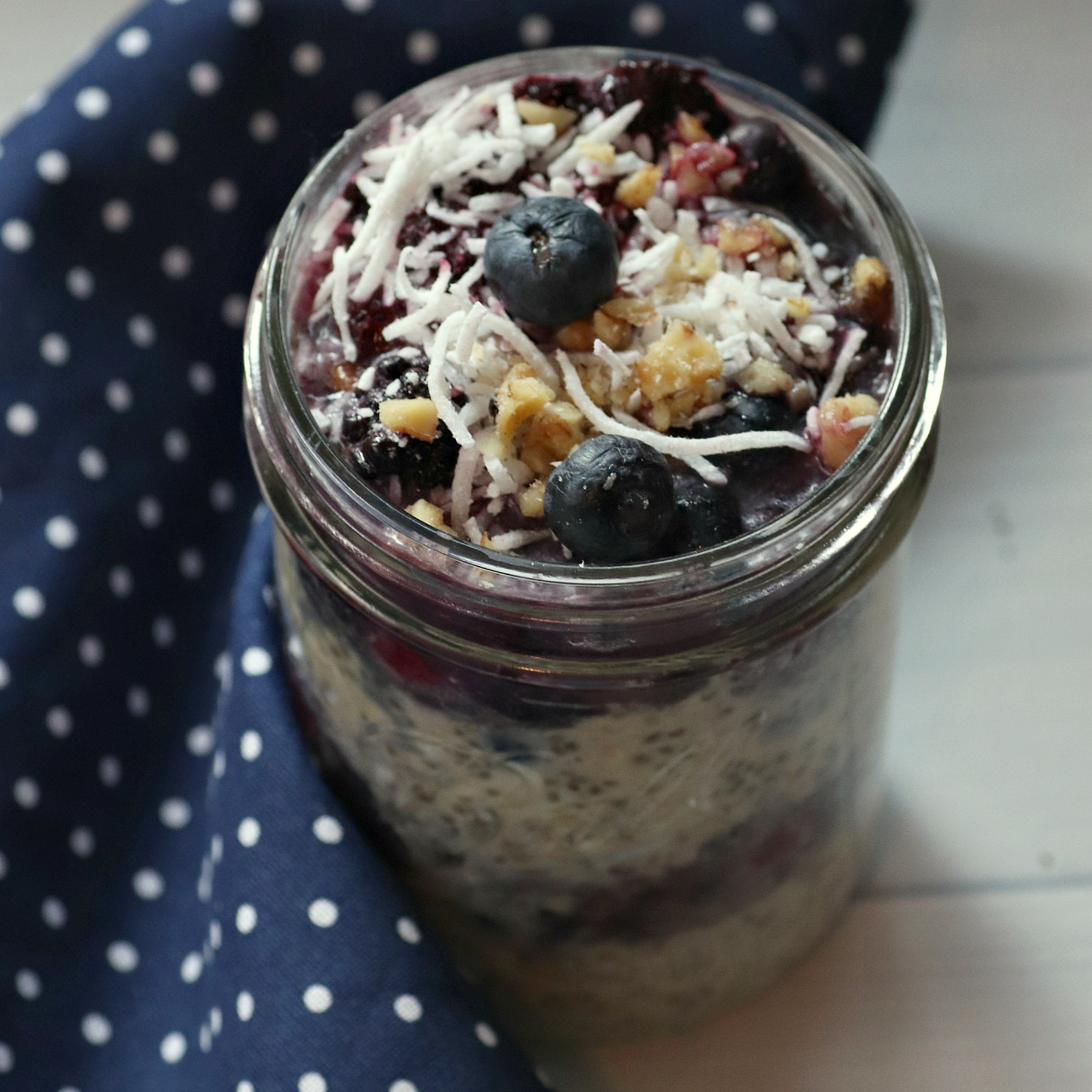 Overnight oats only take a few minutes of prep time in the evening, so there isn't much effort required.
Oats are nutrient dense, so you'll get a good amount of protein and fiber in a single serving.
A small time investment will make your morning delicious and nutritious!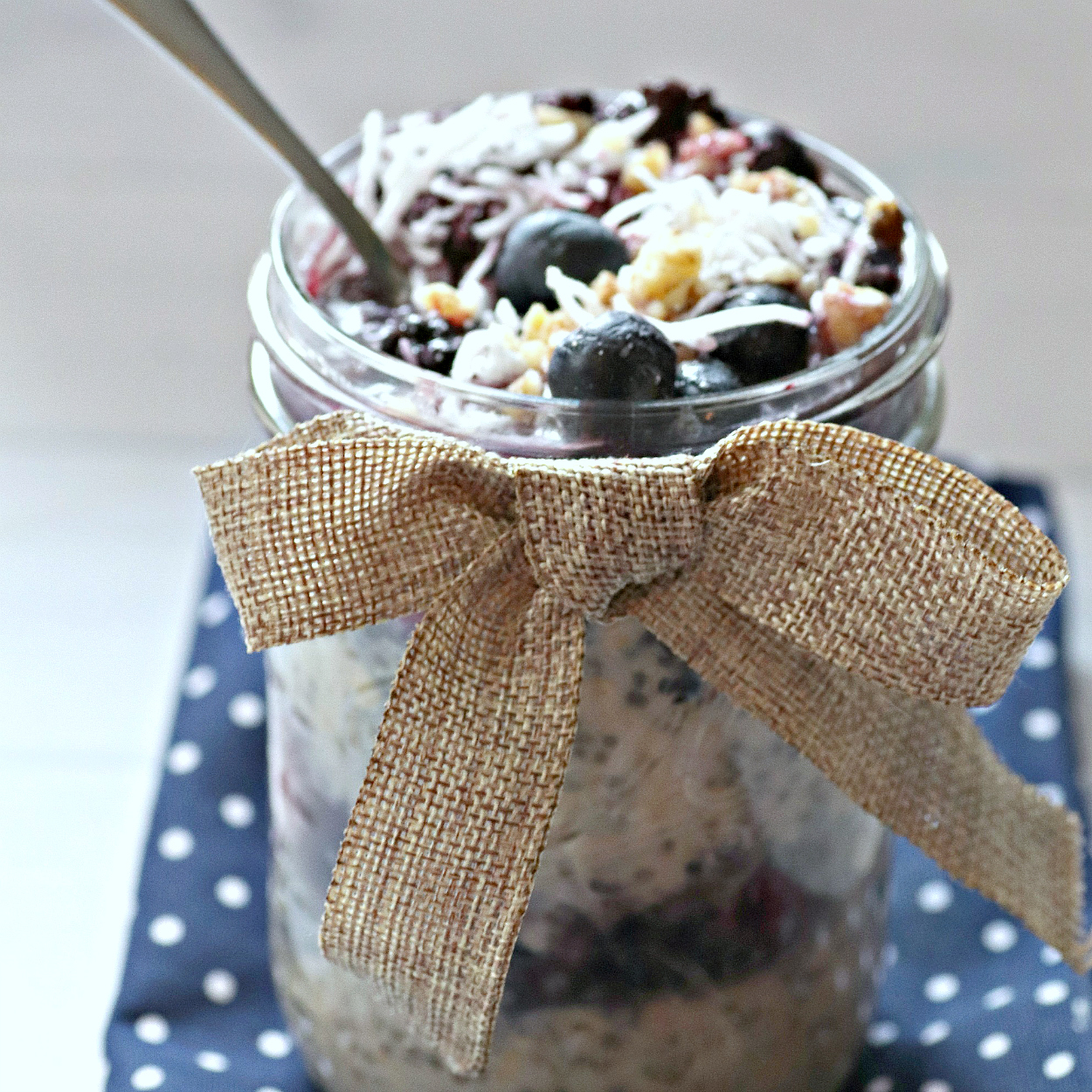 Layered Berry Overnight Oats Recipe
Ingredients:
1 cup Old Fashioned Rolled Oats
2 t Brown Sugar
1 cup Almond Milk
1/2 cup Greek Yogurt
2 T Chia Seeds
1/4 cup Unsweetened Coconut Flakes
1/4 cup Walnuts (or Granola)
1/2 cup Mixed Berries (fresh or frozen)
Supplies
1 pint Mason Jar or 2 1/2 pint Mason Jars
Mixing Bowl
Measuring Cup
Measuring Spoons
Instructions:
1) In a large bowl or container with a seal tight lid, add the oats, chia seeds, milk, brown sugar and Greek yogurt. Mix until ingredients are well incorporated.
2) Cover and then place in the refrigerator overnight. If you are using frozen berries, place them in the refrigerator to thaw overnight.
3) In the morning, remove oats from refrigerator and stir.
4) In your mason jar, fill jar about 1/4 of the way with the oats mixture
5) Then add berries up to the halfway mark.
6) Add a thin layer of the coconut and then the walnuts.
7) Repeat steps 4, 5 and 6 to fill the jar.
8) Enjoy!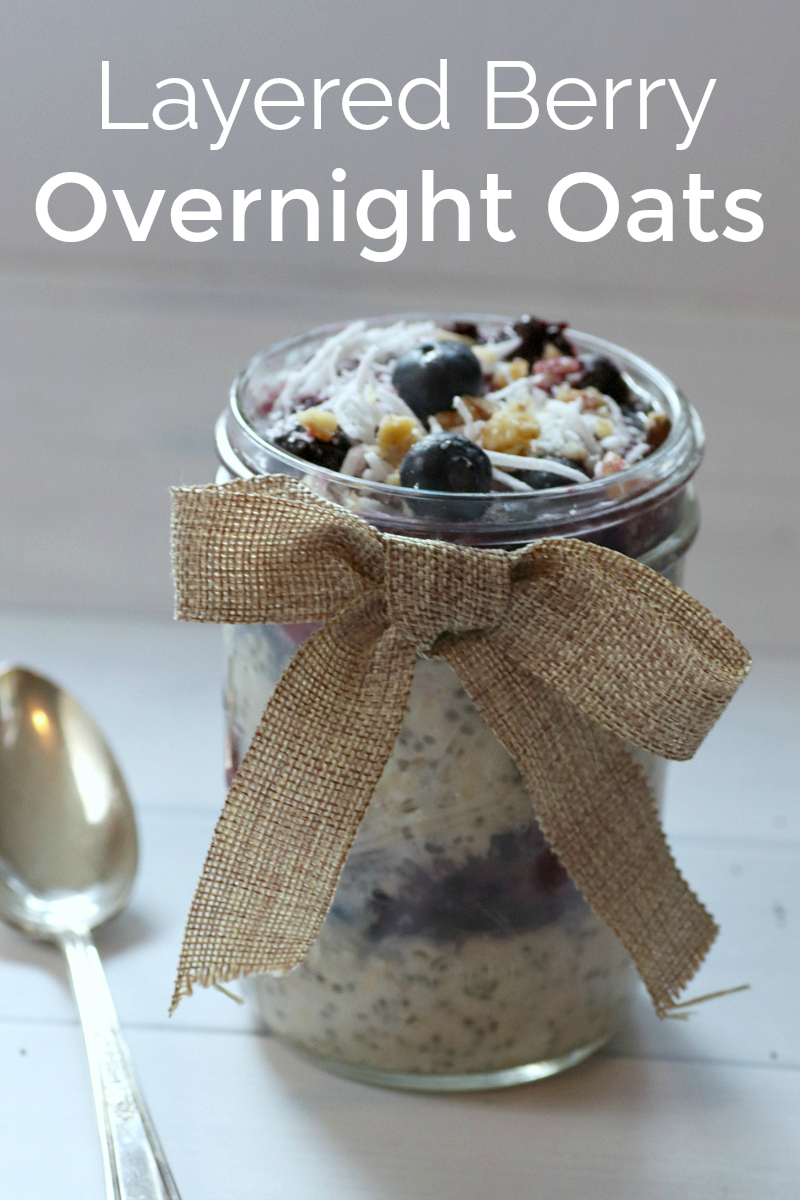 More from Mama Likes To Cook
Check out my other vegetarian recipes, so you can get more kitchen inspiration.
Then take a look at my
recipe round ups
, so you can have even more delicious fun in the kitchen!
Coconut Recipes