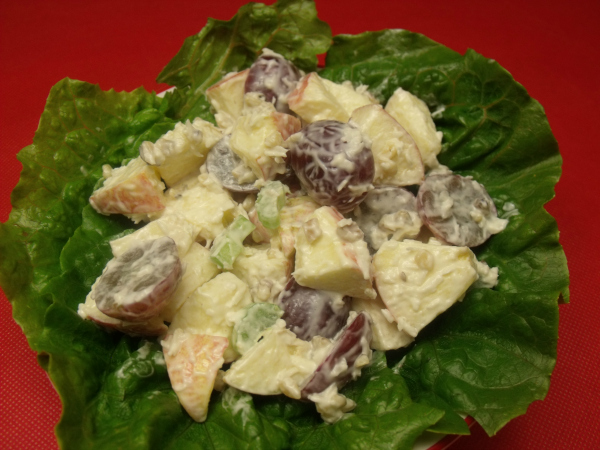 Thank you, Oh! Nuts for providing the walnuts and coconut for this recipe.
Waldorf Salad is quick and easy to prepare. It's a nice side dish for a meal or party buffet and can be good for lunch on it's own. It's delicious and the different textures work well together.
Whenever I have Waldorf Salad, I'm reminded of a hilarious episode of the British comedy, Fawlty Towers. They weren't sure what a Waldorf Salad was or what ingredients were required and the mishaps were hysterical.
Apple Coconut Waldorf Salad
Ingredients:
3 Apples, chopped
12 Red Grapes, halved
1 stalk Celery, shopped
1/4 cup Chopped Walnuts
1/4 cup Dried Coconut
2T Mayonnaise
Instructions:
Combine all ingredients in a bowl. Mix thoroughly.
Chill.
Serve on a bed of lettuce.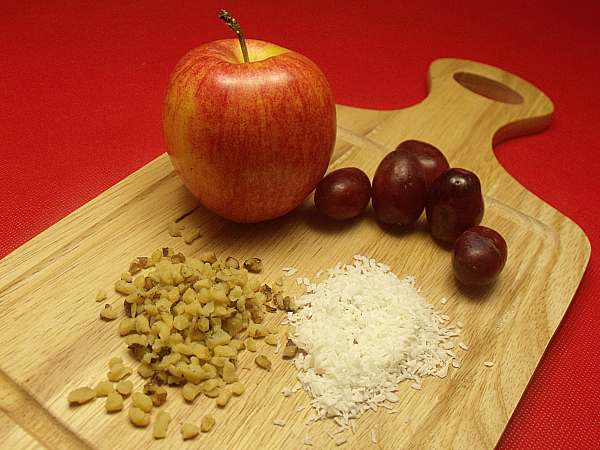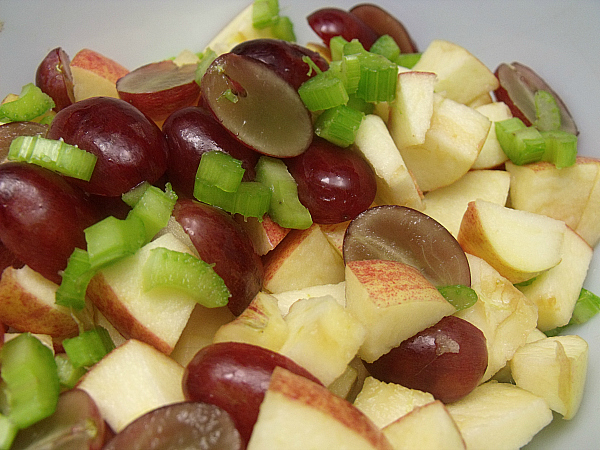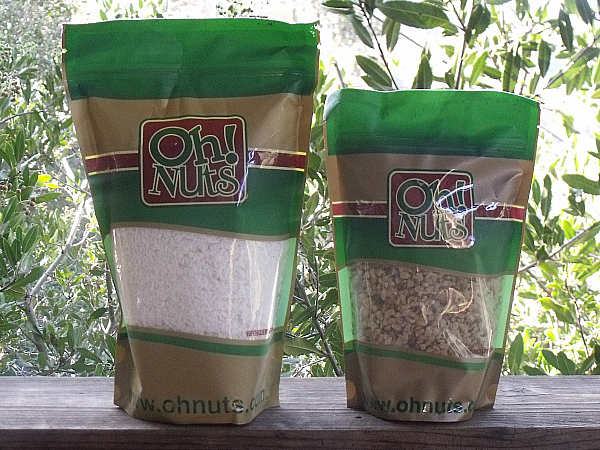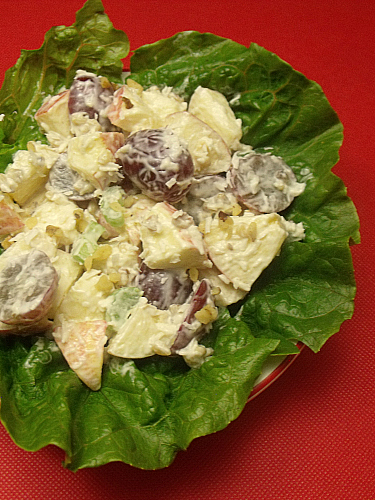 More from Mama Likes To Cook
Check out my salad recipes, so you can get more delicious inspiration.
Salad Recipes
Coconut Recipes
Then take a look at the rest of my vegetarian recipes, so you can have even more delicious fun in the kitchen!