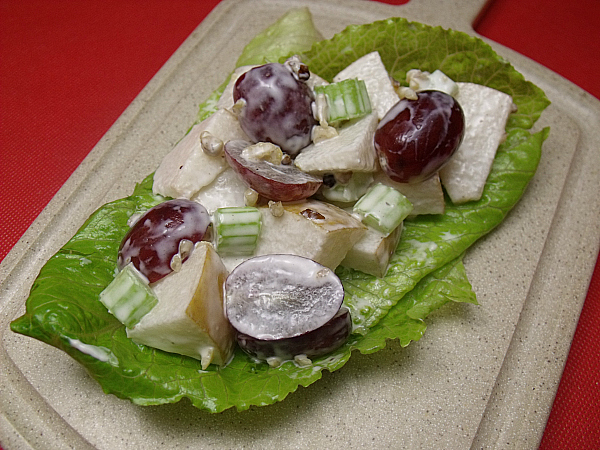 Waldorf salad was always a special treat for me as a child. My mom made it as something special for when company was coming over. I don't think I learned to appreciate a green salad until I was in my teens, but the idea of mixing fruit and nuts together and calling it a salad was just perfect for my young palate.
Here is a twist on a traditional Waldorf salad that uses crisp and juicy Korean pears instead of apples. It's easy to make and you can easily double or triple the recipe, if you'll be feeding a crowd.
Korean Pear Waldorf Salad
Ingredients:
1 Korean Pear (Asian Pear), chopped
1 Stalk Celery, chopped
12 Red Grapes, halved
2 T Mayonaise
1/4 cup Walnuts, chopped
Lettuce
Instructions:
Combine all ingredients.
Chill and serve over a bed of lettuce.