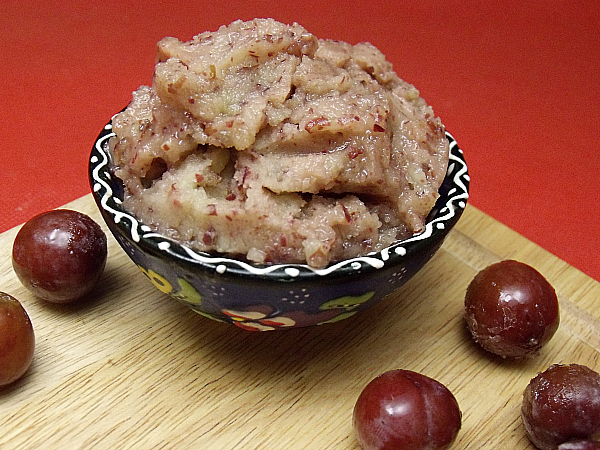 Fresh fruit sorbet is refreshing, nutritious and oh so easy to make!
When grapes are in season, I often toss some in the freezer to eat when I need something cool that isn't filled with empty calories, fat or added sugar. By turning the frozen grapes into sorbet, I can enjoy a leisurely bowl of frozen goodness after a meal or as a treat out on the back porch on a hot afternoon.
I used Red Muscato Grapes from Melissa's Produce for this sorbet. They are super sweet and have a great flavor.
Easy Grape Sorbet
Ingredient:
Frozen Grapes
Instructions:
Blend frozen grapes in a high-speed blender.
Serve immediately.
Yes, it really is that easy. No other ingredients needed and it's easy enough for anyone to make.