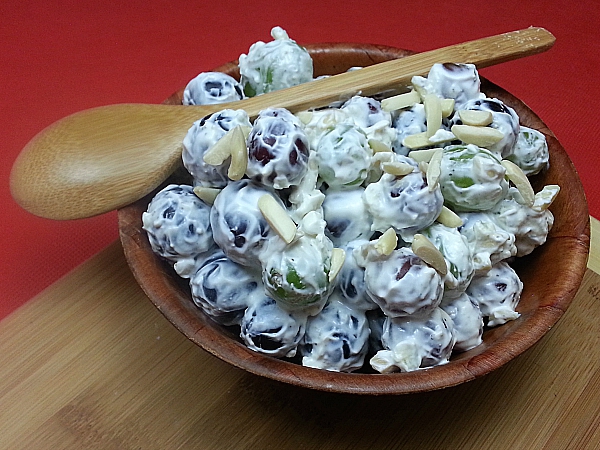 Summer and grapes go hand in hand.
My family loves eating fresh grapes, of course, but I also enjoy using them in recipes.
This salad is really easy to make and the recipe can easily be doubled or tripled to take it to a picnic or potluck.
The variety of flavors and textures work well for this unique and delicious dish!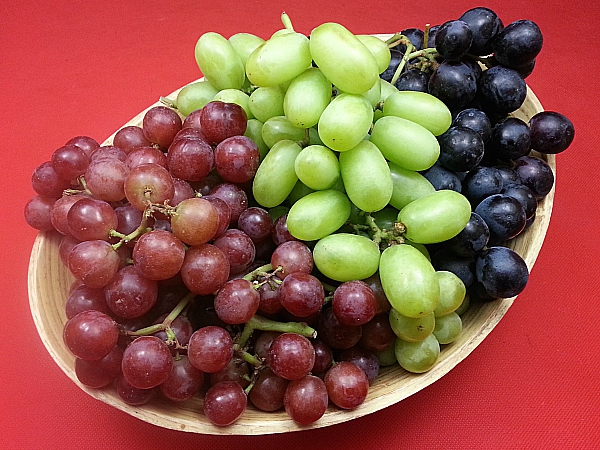 Grapes and Gorgonzola Salad
Ingredients:
5 cups Seedless Grapes (I used red, green and black Muscato grapes)
1/2 cup Sour Cream OR Plain Yogurt
1/2 cup Gorgonzola Cheese crumbles
1/4 cup Slivered Almonds
1/8 t Black Pepper
Instructions:
Combine grapes and your choice of sour cream or plain yogurt in a bowl. Gently mix in gorgonzola, black pepper and almonds. Reserve some of the almonds to sprinkle on top.
Chill for 15+ minutes.
Thanks to Melissa's Produce for the wonderful grapes!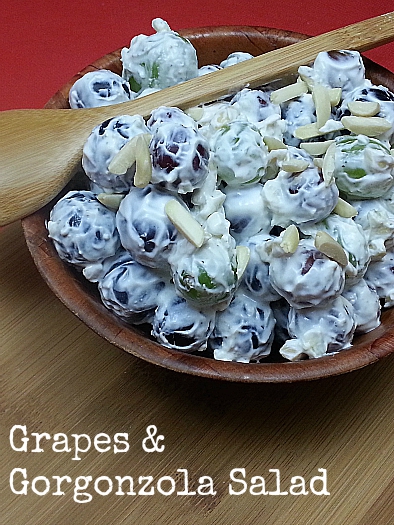 More from Mama Likes To Cook
Check out my salad recipes, so you can get more delicious inspiration.
Following are some of my favorite salad recipes:
Then take a look at the rest of my vegetarian recipes, so you can have even more delicious fun in the kitchen!