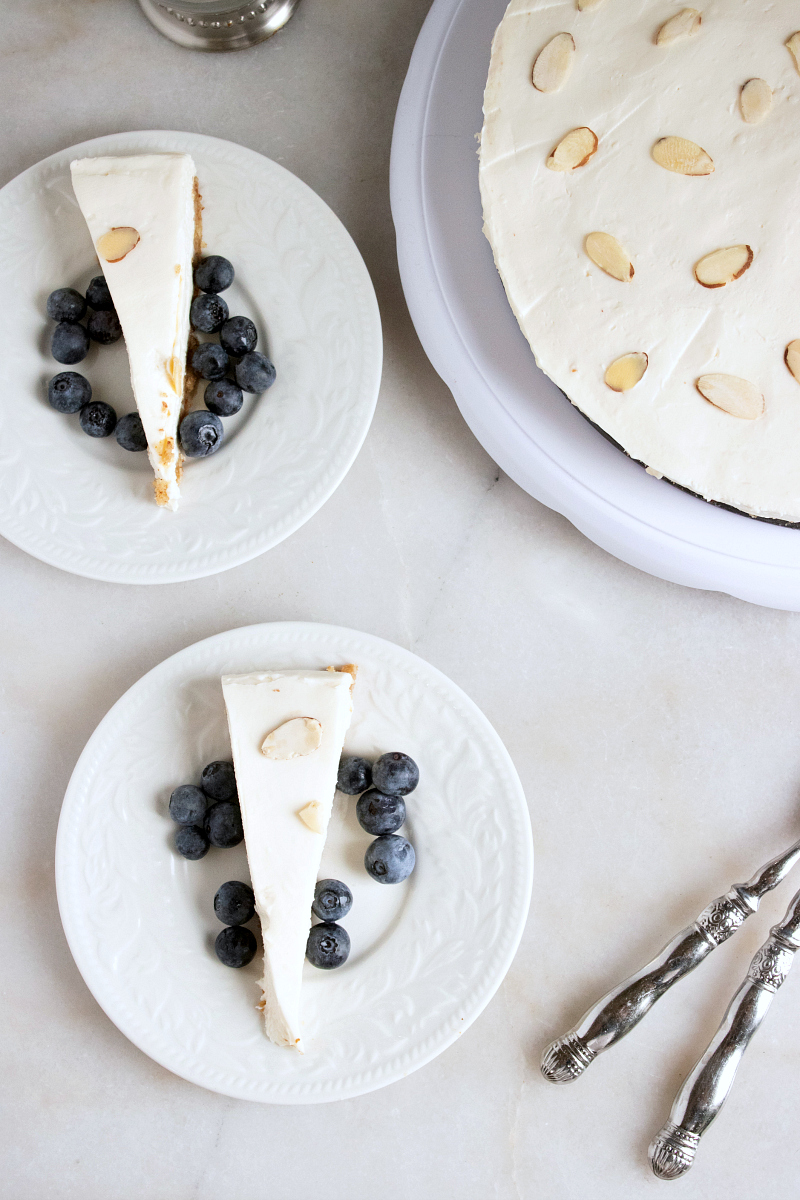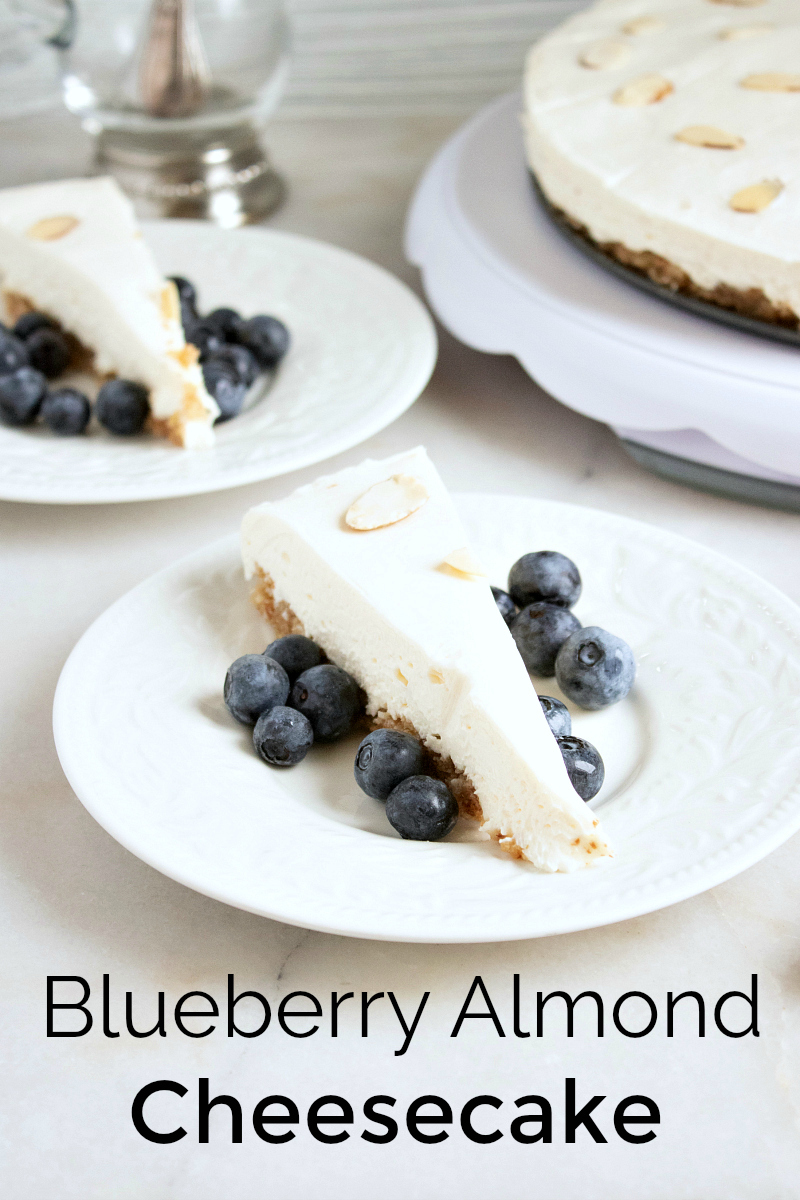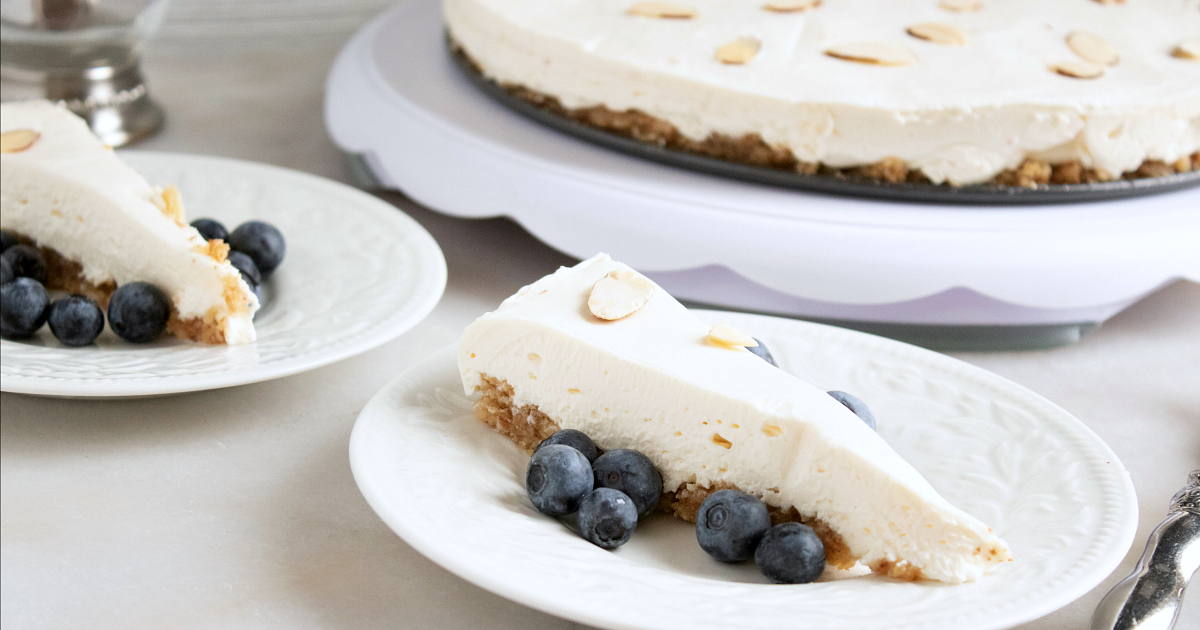 Easy No Bake Dessert
When you want an easy dessert that everyone will love, try my easy no bake blueberry almond cheesecake.
The recipe is simple, but each bite is full of flavor.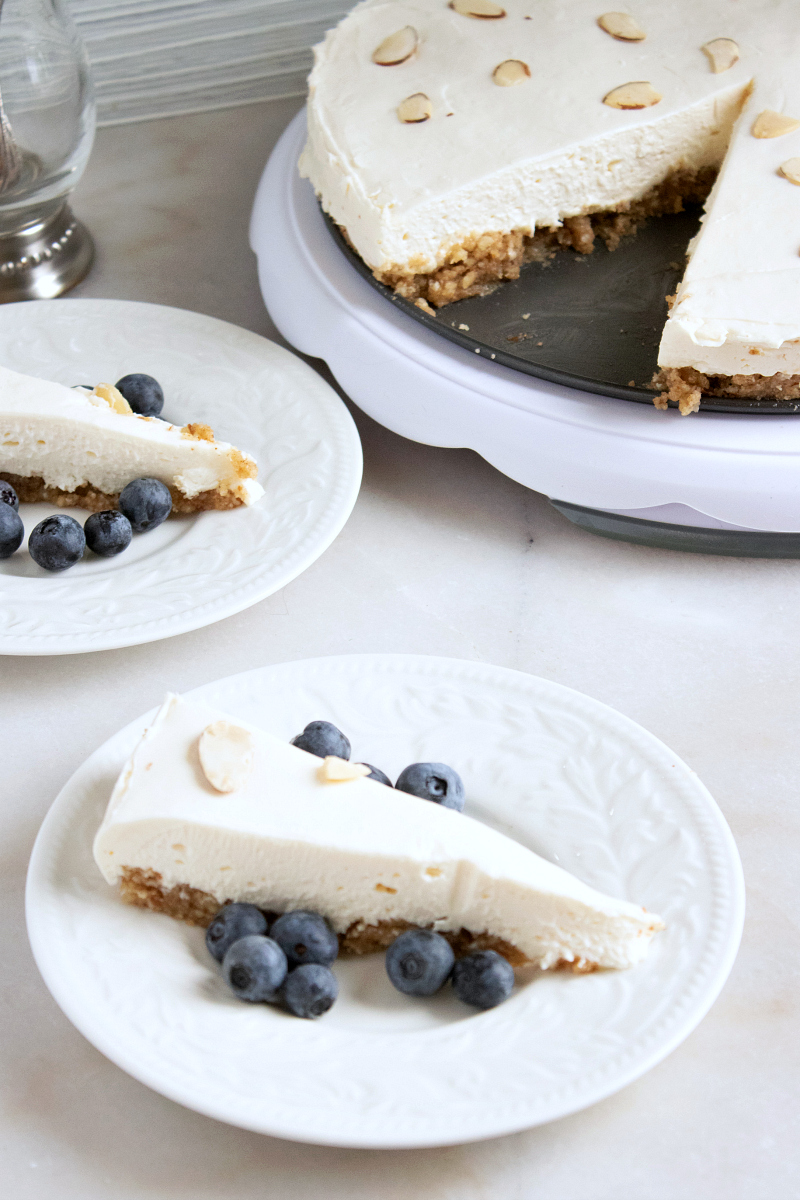 I often choose no bake desserts, when the Summer sun is hot.
My kitchen doesn't need any extra heat from a hot oven, so a no bake dessert is a better choice.
Of course, the recipe can be enjoyed any time of the year.
This is also great to make for holidays or parties, when your oven is going to be full of other dishes.
It can also make the last minutes before guests arrive less stressful, since you can make it the night before your party.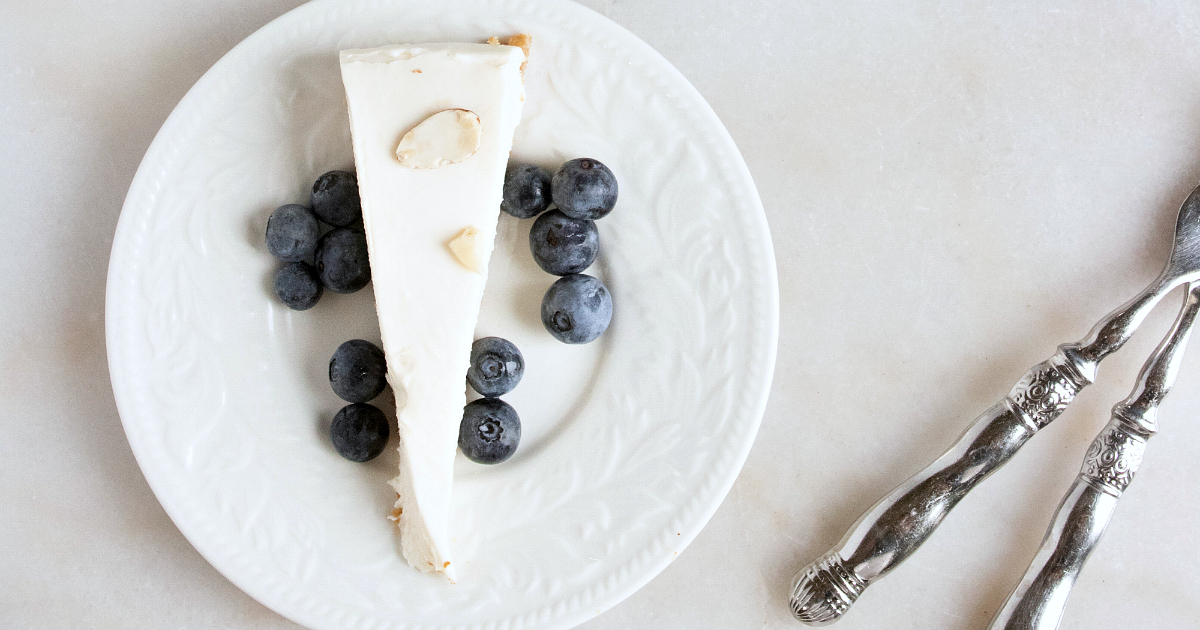 If you have guests who follow a gluten free diet, this is an easy recipe that will work for them.
The only ingredient you'll need to be careful about is the graham crackers in the crust.
I've tried several brands of gluten free graham crackers that have all been good.
Your gluten loving guests will be just as satisfied without gluten in this dessert.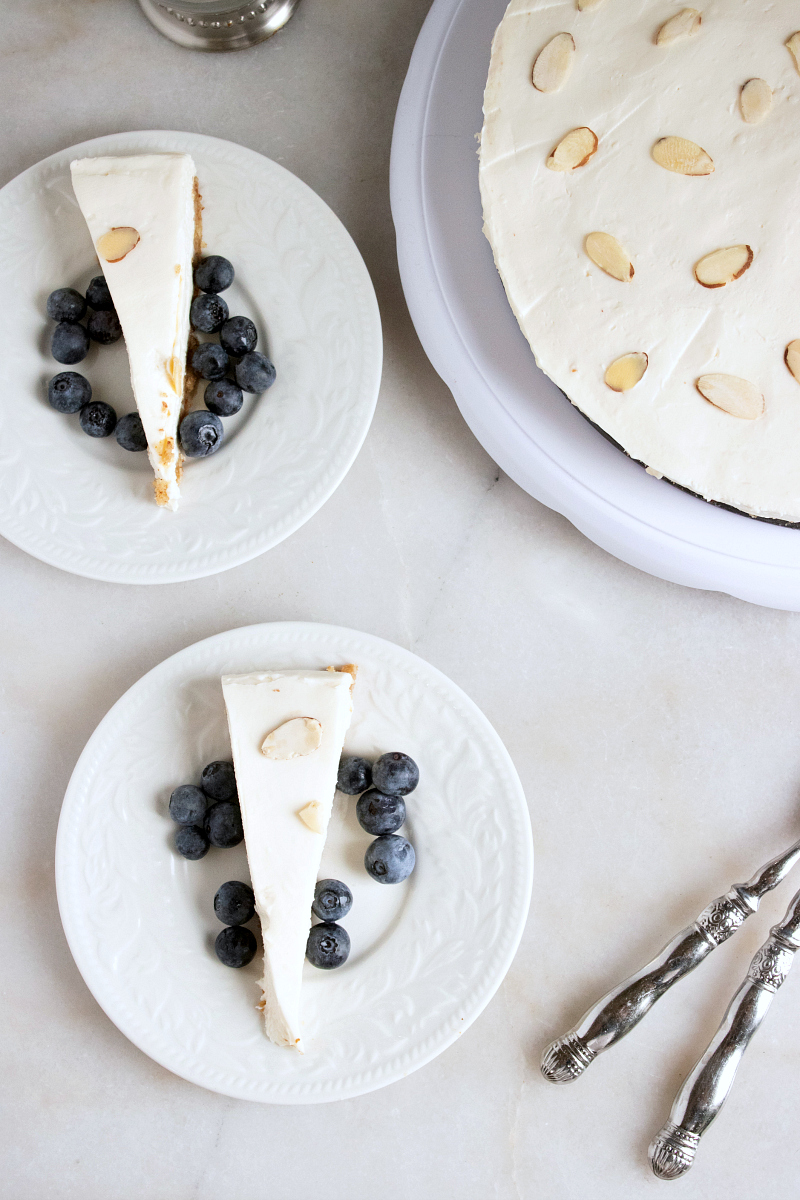 The fresh blueberries and almond slices on top look great, but they also add that extra something special to the dessert.
This whole cheesecake looks pretty on a buffet table as is, but your guests will also ooh and ahh at the sight of their own perfect slice.
Enjoy!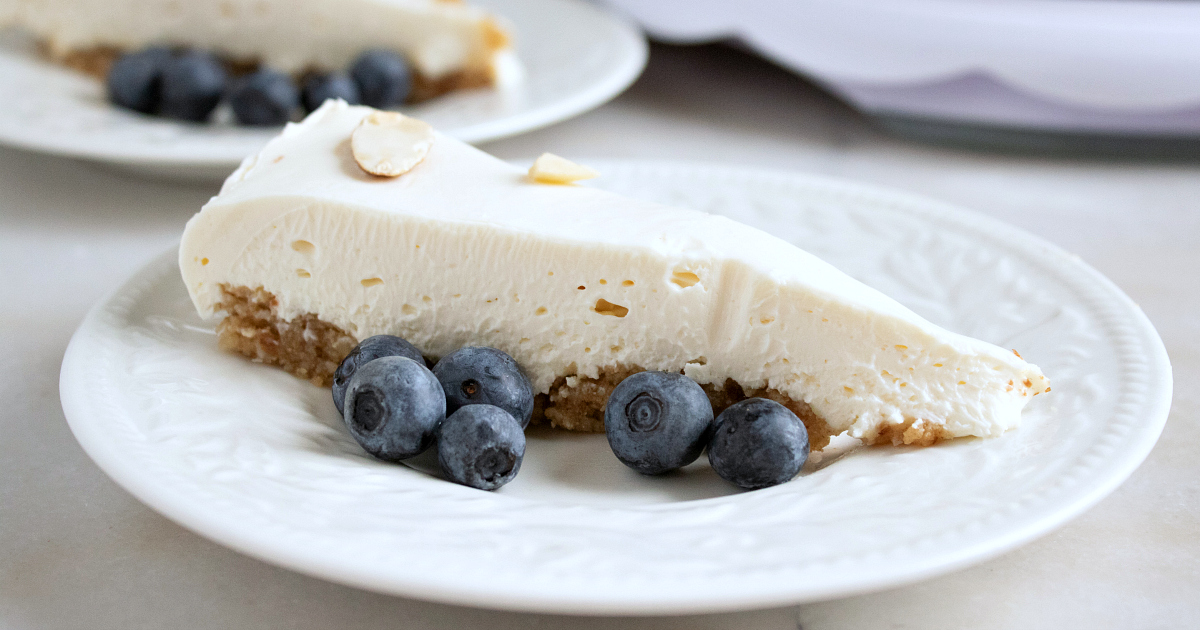 No Bake Blueberry Almond Cheesecake Recipe
Serves 12
Ingredients:
Filling
3 (8 ounce) packages Cream Cheese
½ cup Sugar
1 t Almond Extract
1 cup Heavy Cream
Crust
1 ½ cups Crushed Graham Crackers (Choose Gluten Free Grahams to make the entire dessert gluten free)
1 cup Ground Almonds (Almond Meal)
½ cup Sugar
6 T Unsalted Butter, Melted
Topping
Sliced Almonds
Blueberries
Instructions:
1) Mix the cream cheese and sugar.
2) Prepare the whipped cream by whipping the heavy cream until thick using a stand mixer with whisk attachment.
3) Combine the cream cheese mixture, whipped cream and almond extract. Then, set aside.
4) Mix together the crust ingredients. Then pat them down in a 9 or 10-inch spring form pan and freeze for 15 minutes.
5) Evenly spread the filling out over the crust and smooth the top of the cheesecake.
6) Refrigerate for 12 or more hours.
7) Freeze the cheesecake for 10-15 minutes just prior to removing from the spring form pan.
8) Top with fresh blueberries and sliced almonds.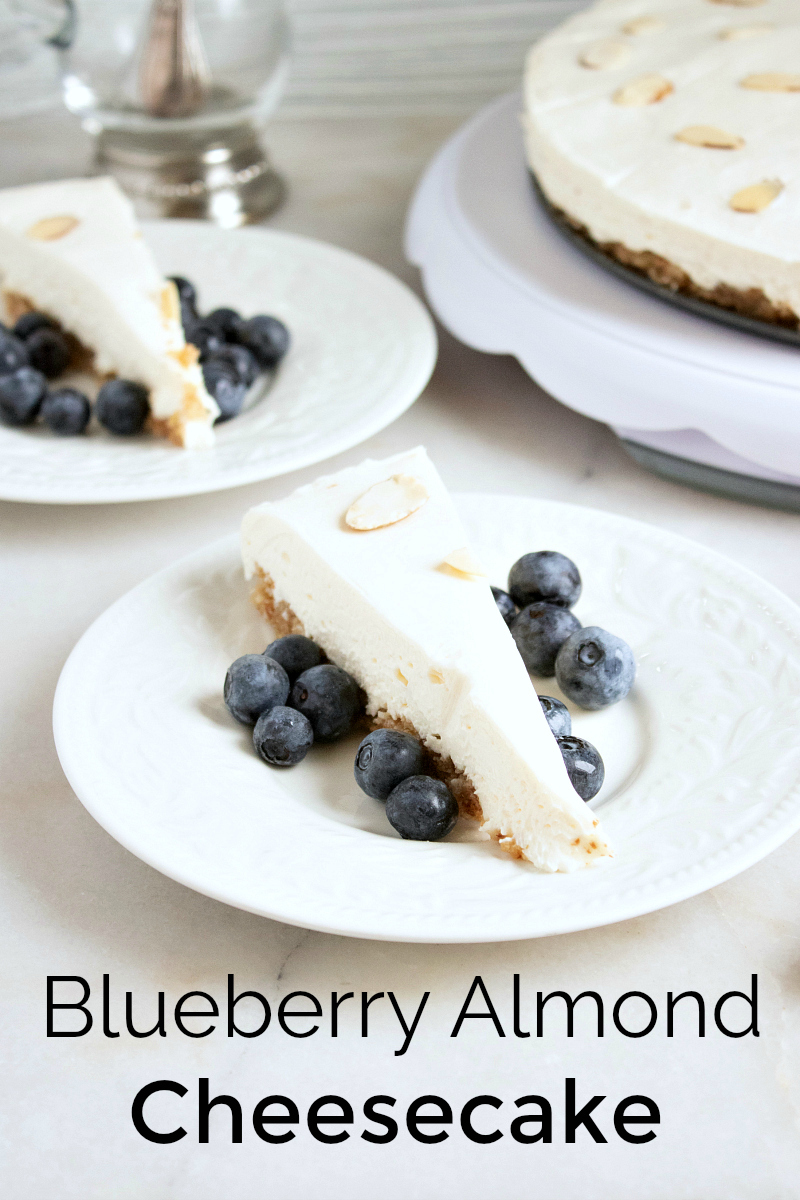 Check out my other vegetarian recipes, so you can get more kitchen inspiration.
Then take a look at my
recipe round ups
, so you can have even more delicious fun in the kitchen!