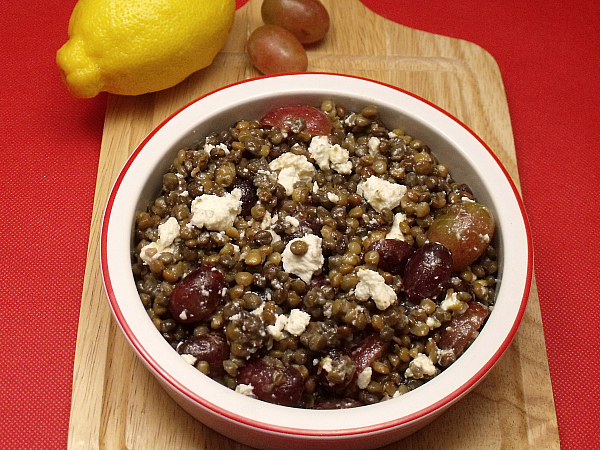 This unique salad is delicious and really easy to prepare. It's especially easy when I use Melissa's Steamed and Ready to Eat Lentils. I just open up the package and they are good to go. Yes, I do know how to cook my own, but these taste great and save time. Now a dish involving lentils really can be thrown together at the last minute.
Lentil Salad with Grapes and Feta Cheese
Ingredients:
1 lb. Lentils, cooked
1/4 cup Lemon Juice
2T Olive Oil
2 cups grapes, halved (I used Muscato Grapes)
1/2 cup Feta, crumbled
1/2 t Kosher Salt
Instructions:
Combine lentils, lemon juice, olive oil and salt. Mix together well.
Gently toss in grapes and feta cheese.
Chill. Serve.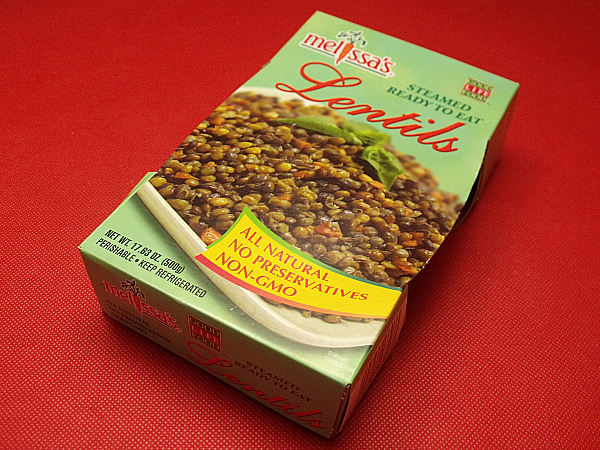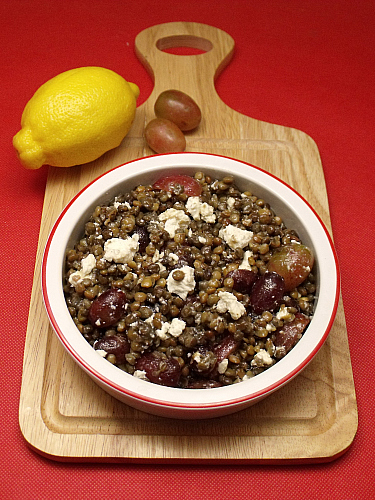 More from Mama Likes To Cook
Check out my salad recipes, so you can get more delicious inspiration.
Following are some of my favorite salad recipes:
Then take a look at the rest of my vegetarian recipes, so you can have even more delicious fun in the kitchen!