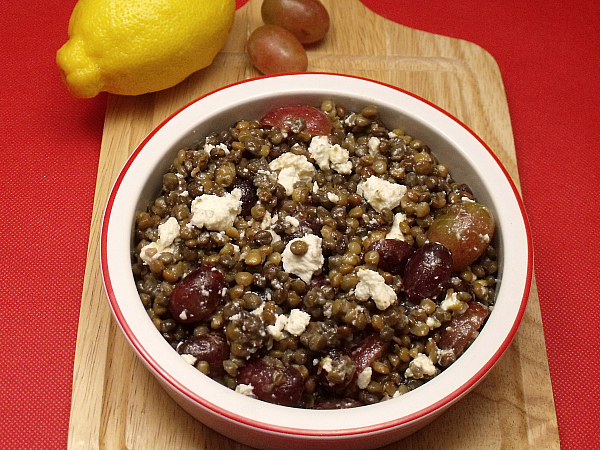 This unique salad is delicious and really easy to prepare. It's especially easy when I use Melissa's Steamed and Ready to Eat Lentils. I just open up the package and they are good to go. Yes, I do know how to cook my own, but these taste great and save time. Now a dish involving lentils really can be thrown together at the last minute.
Lentil Salad with Grapes and Feta Cheese
Ingredients:
1 lb. Lentils, cooked
1/4 cup Lemon Juice
2T Olive Oil
2 cups grapes, halved (I used Muscato Grapes)
1/2 cup Feta, crumbled
1/2 t Kosher Salt
Instructions:
Combine lentils, lemon juice, olive oil and salt. Mix together well.
Gently toss in grapes and feta cheese.
Chill. Serve.