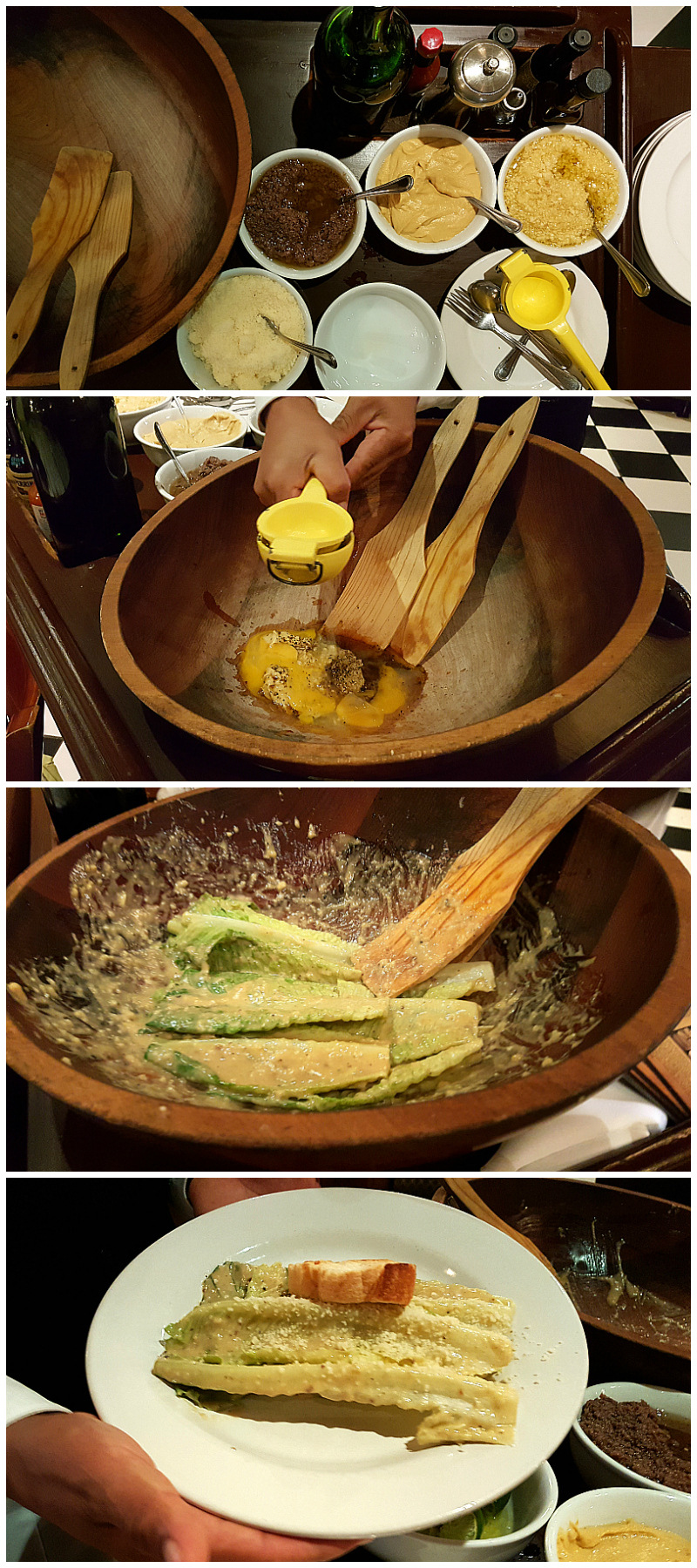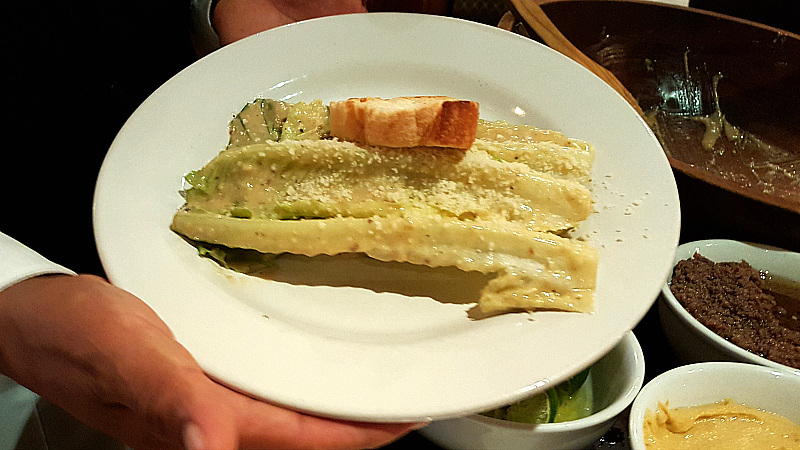 Caesar's Restaurant – Tijuana Mexico
Did you know that the authentic Caesar salad came from Mexico?
Yes, this popular salad got off to a great start in Baja California during prohibition, when many US citizens were crossing the border into Mexico to enjoy legal drinking, gambling and other types of fun.
There is a bit of a controversy over who originally created the salad, but Caesar Cardini, his family and restaurant staff were involved and have helped bring about it's immense popularity.
Today, this fresh salad can still be enjoyed at Caesar's Restaurant in Tijuana.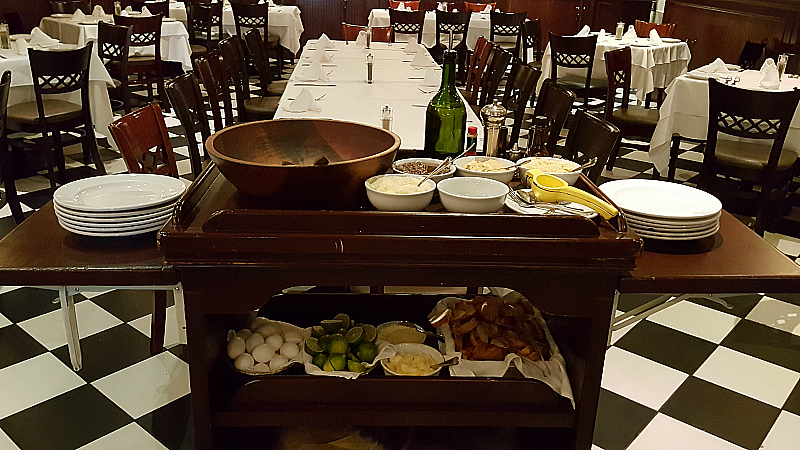 I had the pleasure of watching a tableside demonstration when I visited the restaurant. They brought out all of the ingredients and added them in one by one. Fresh salad dressing isn't difficult to make and it's bursting with flavor.
As a vegetarian, I opt for a slightly inauthentic version of the salad and leave out the anchovies. Those of you who eat fish, can prepare it as it's done in Mexico!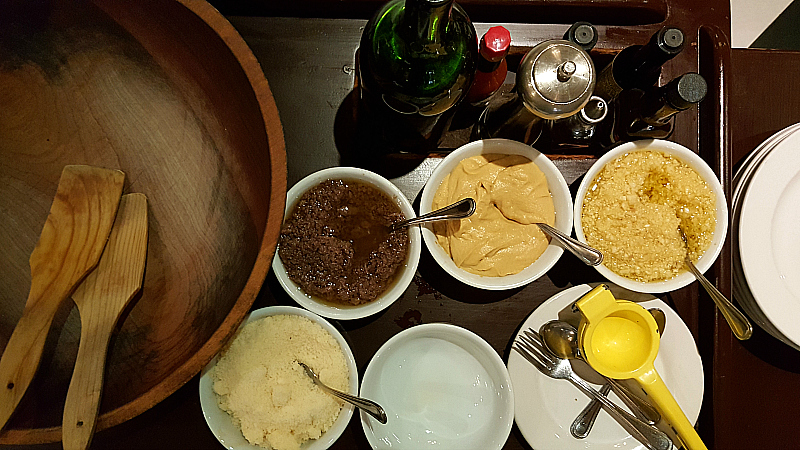 Authentic Caesar Salad
Ingredients:
3/4 cup Extra Virgin Olive Oil
1 t Worcestershire Sauce
1/4 T Ground Mustard
1 clove Garlic, crushed
Coddled egg
1 Lime, juiced
Fresh ground black pepper
1/4 cup Grated Parmesan Cheese (half in the dressing, half reserved to sprinkle on top)
6 Anchovy filet
1 head Romaine Lettuce
Sliced Baguette, toasted
Instructions:
Add dressing ingredients to a large salad bowl one by one. Vigorously mix together by hand after each addition.
Remove lettuce end and separate leaves. Add to dressing a few at a time. Mix gently to evenly coat lettuce with dressing.
Place lettuce on plate. Top with Parmesan and baguette crouton.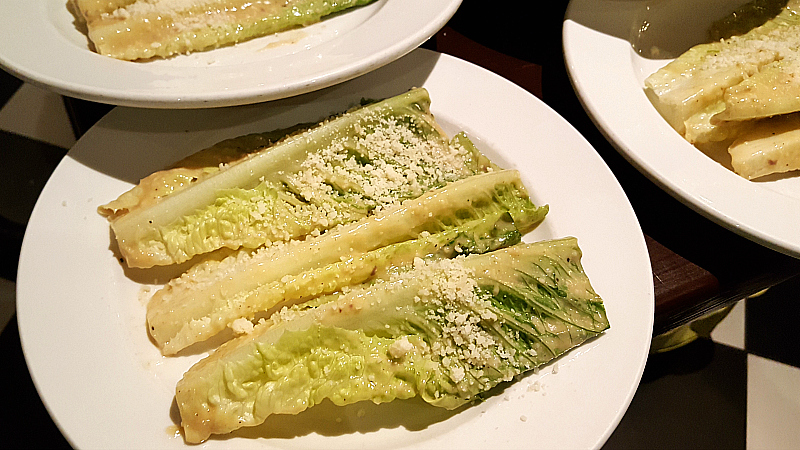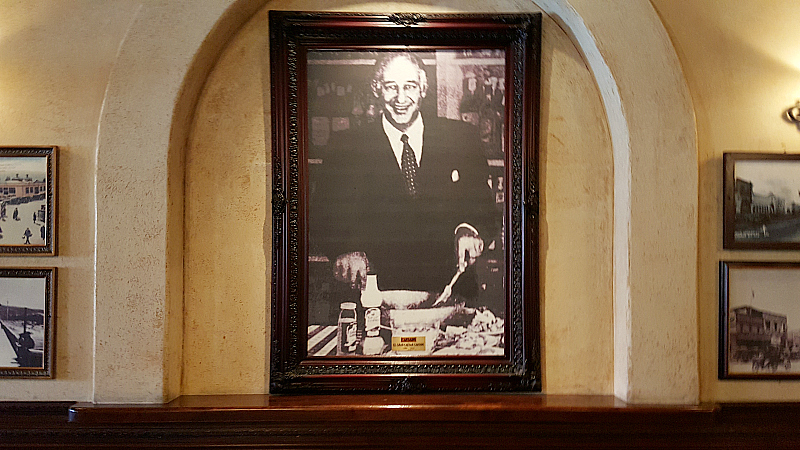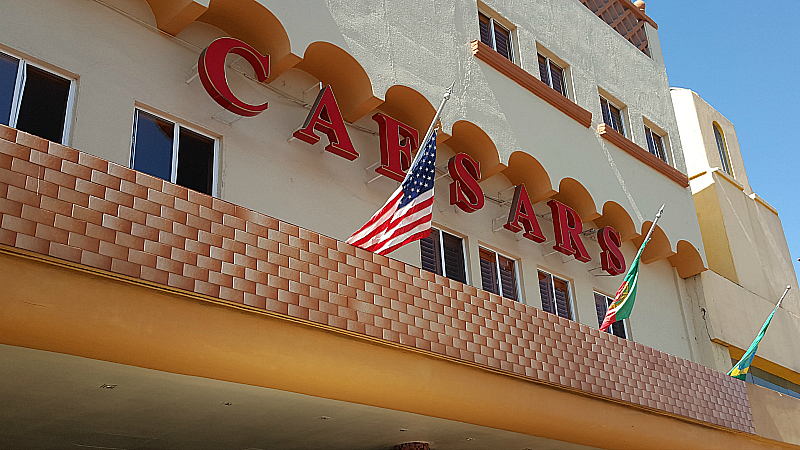 Caesar's Restaurant and Bar
Av. Revolución 1059
Zona Centro, 22000 Tijuana
B.C., Mexico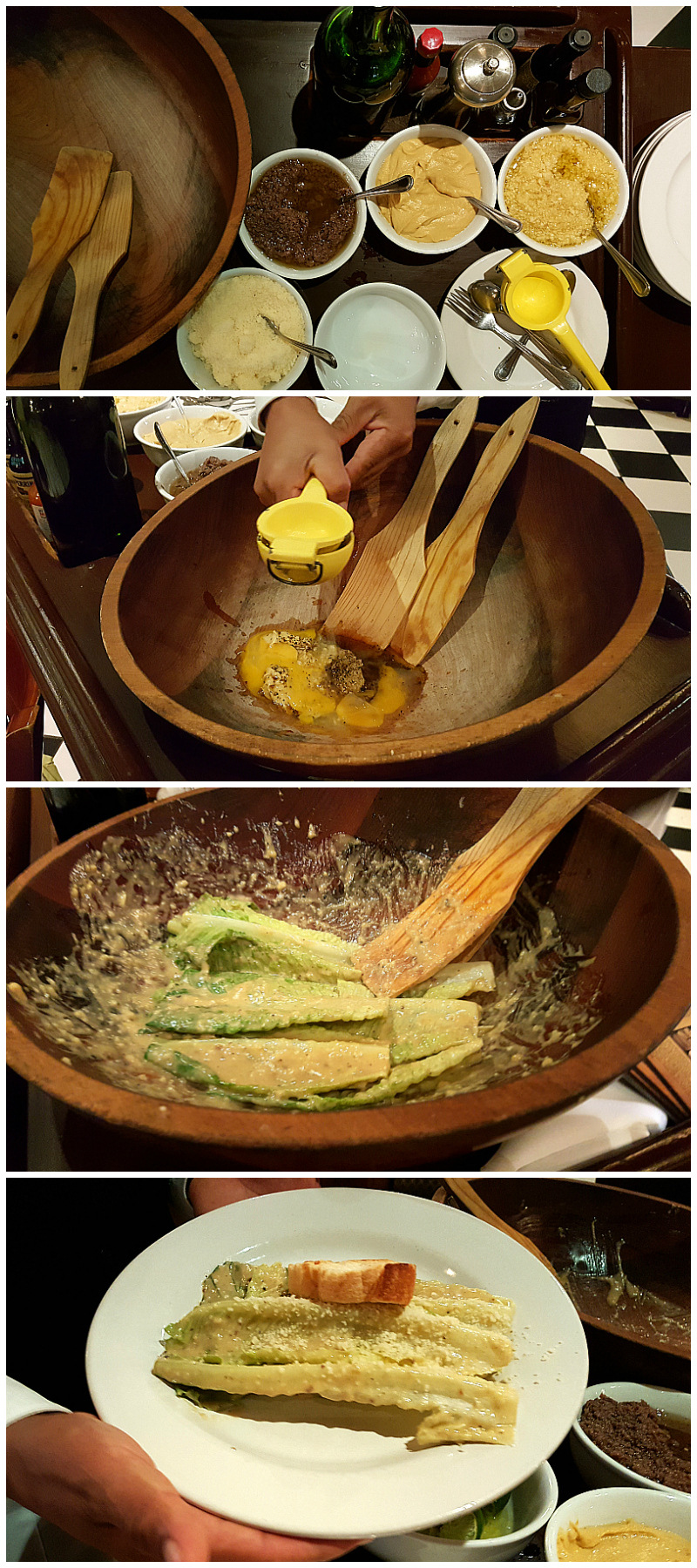 More from Mama Likes To Cook
Check out my salad recipes, so you can get more delicious inspiration.
Following are some of my favorite salad recipes:
Then take a look at the rest of my vegetarian recipes, so you can have even more delicious fun in the kitchen!