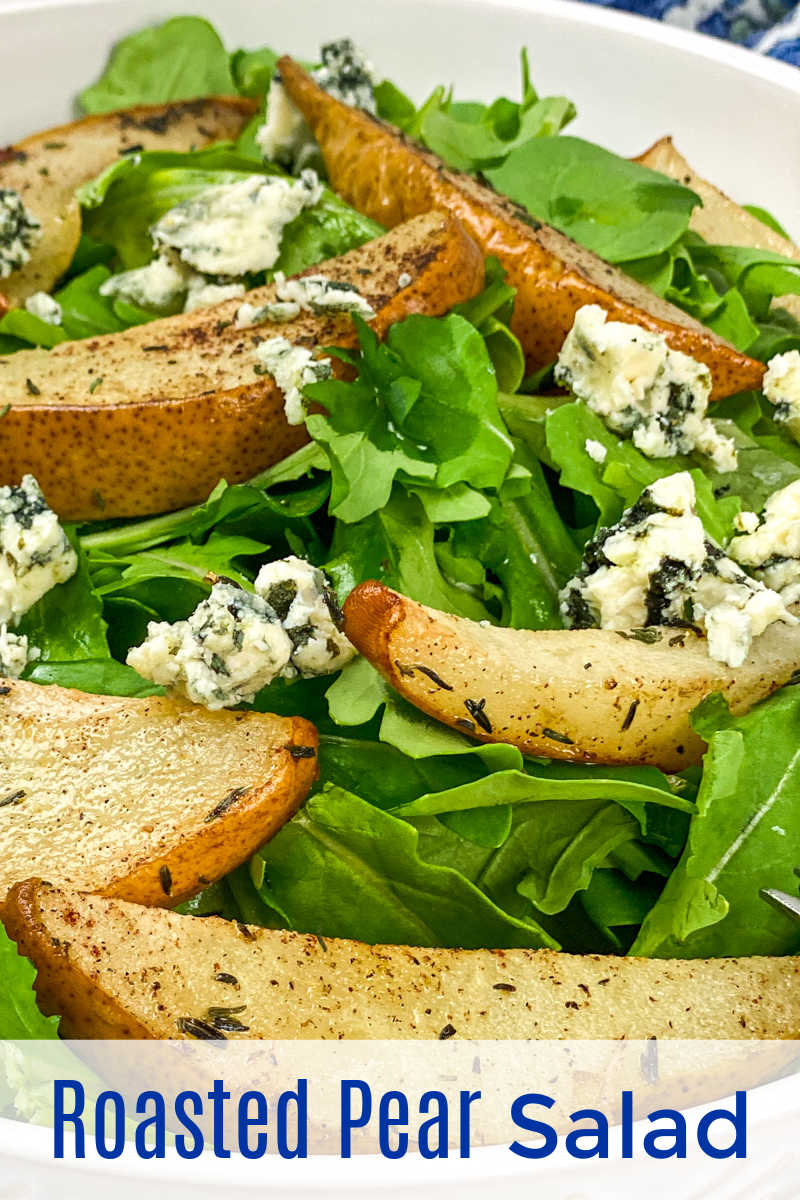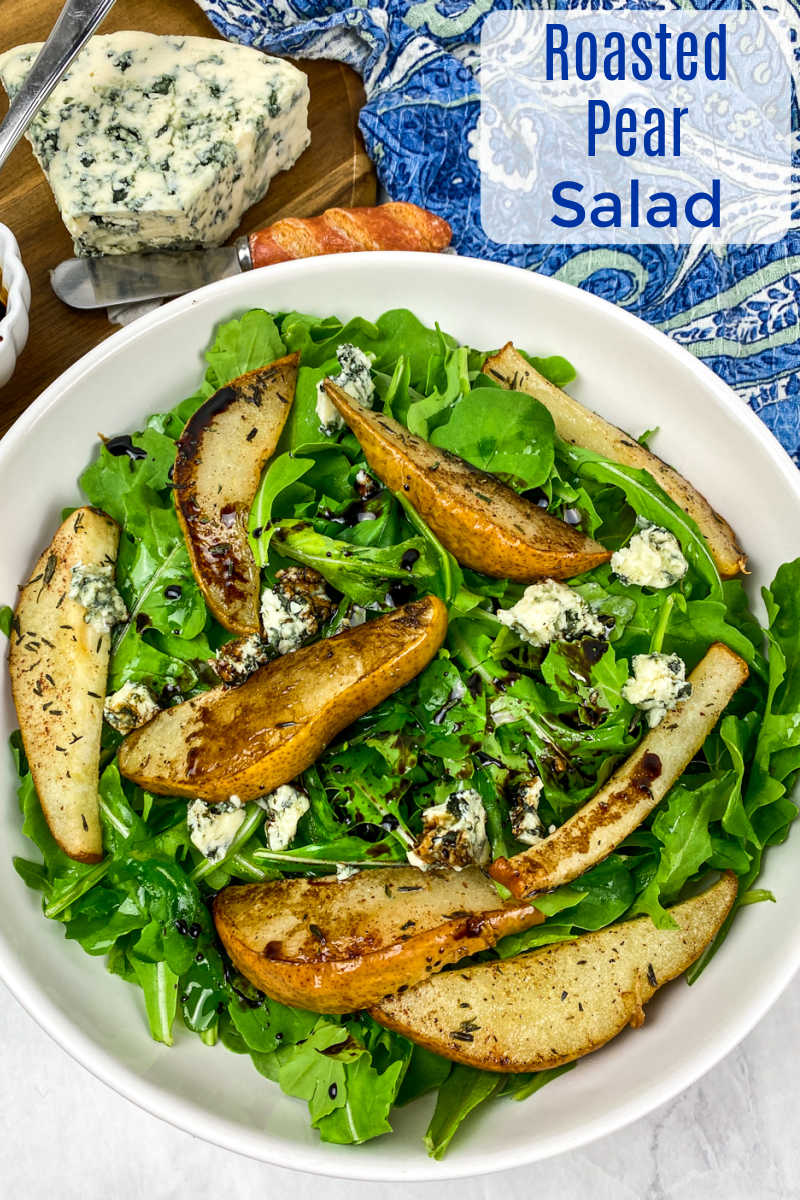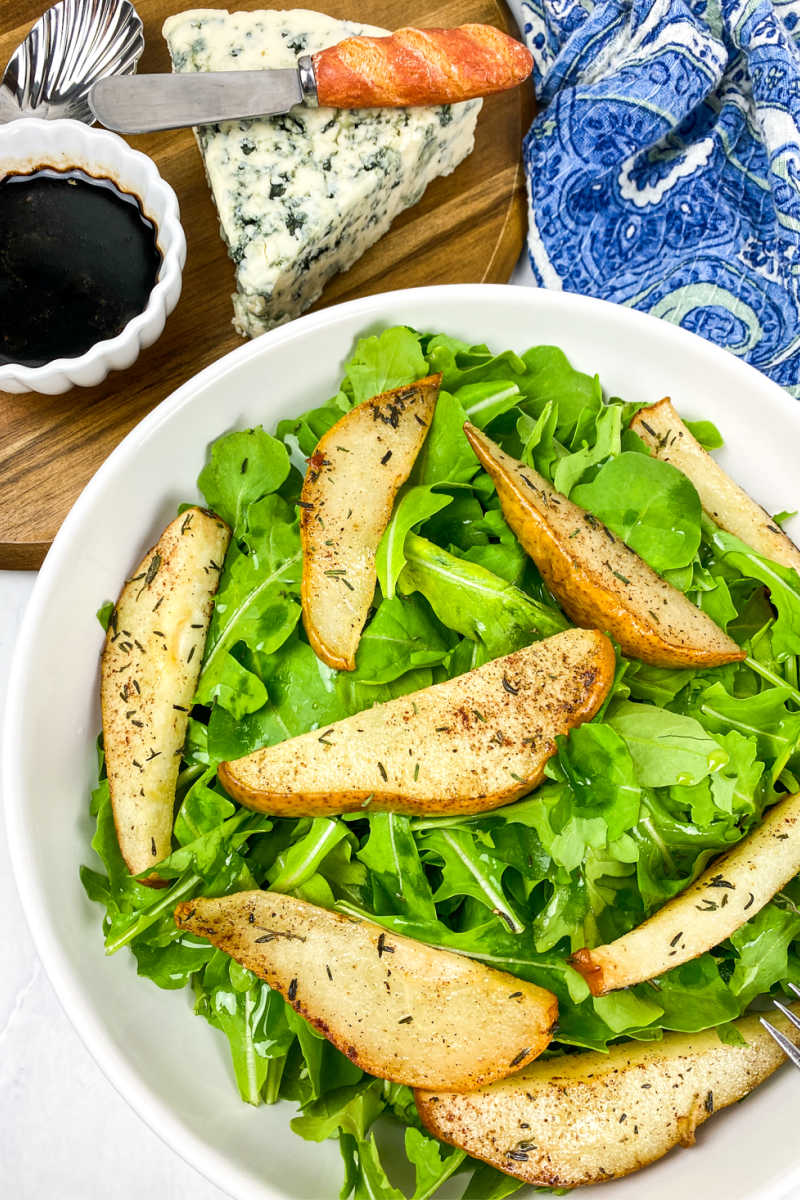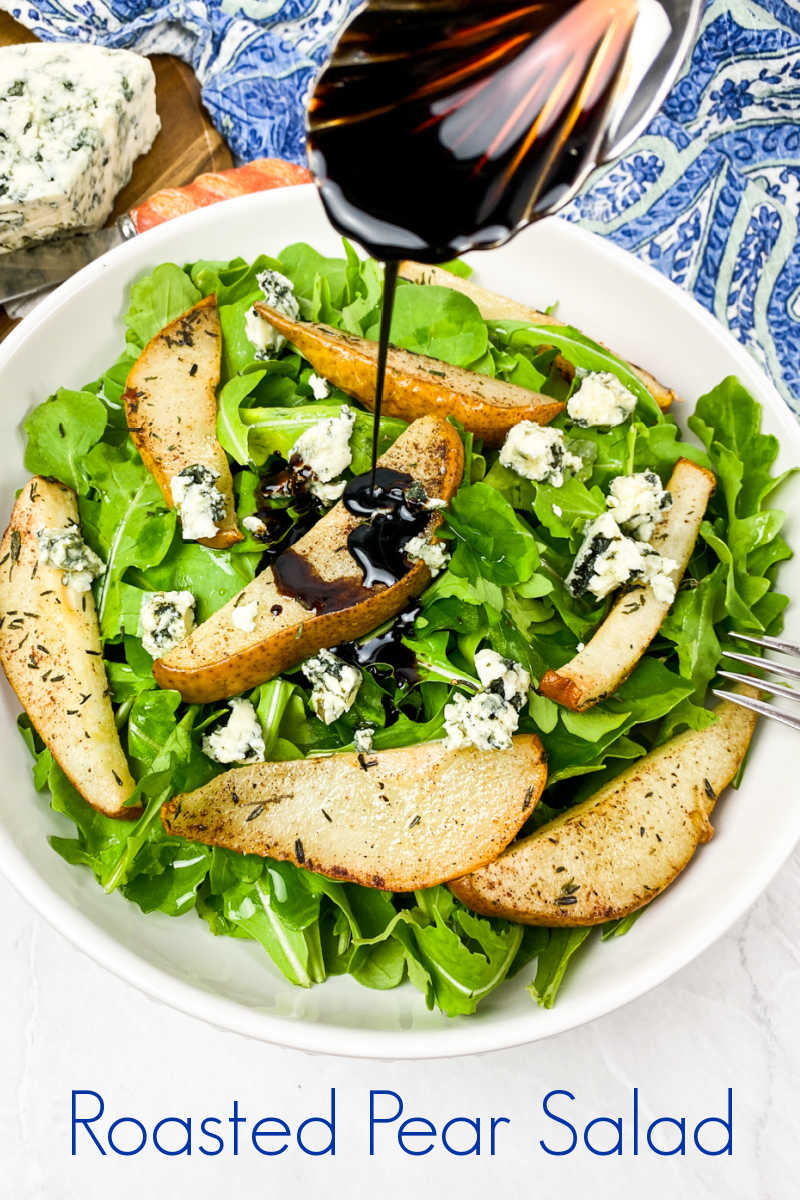 Arugula Salad
Roasted Pears, Blue Cheese & a Balsamic Glaze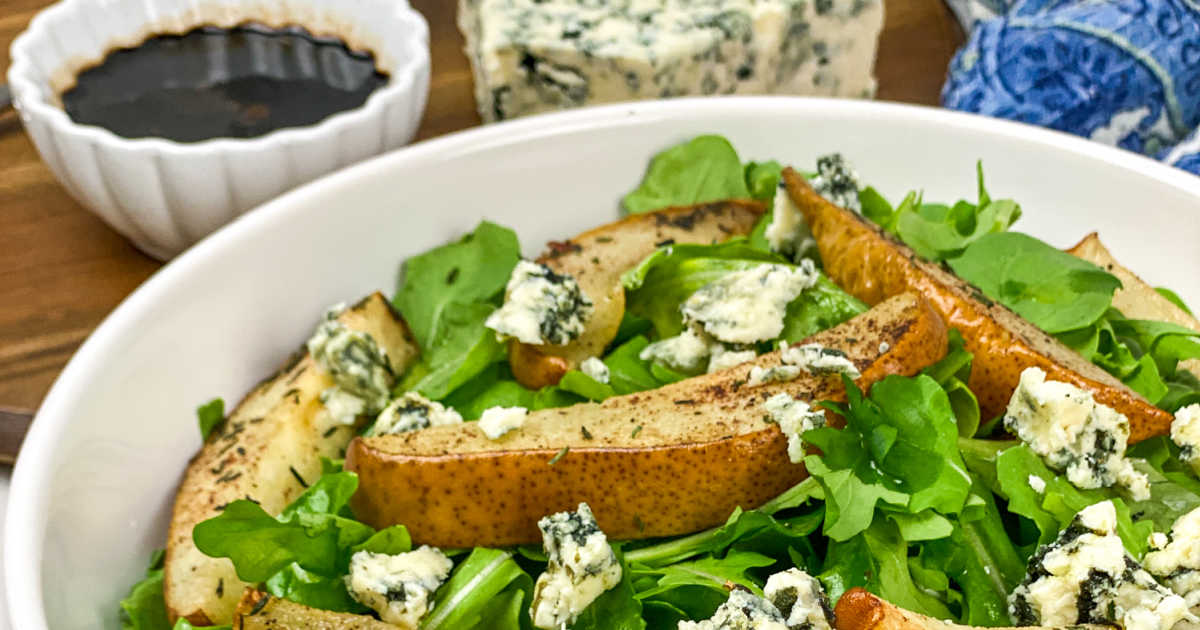 This blue cheese and roasted pear salad is easy to make and only has 5 ingredients, but it is packed with bold, satisfying flavor.
You can serve it as a side salad or make a meal of it.
Each bite is a real treat!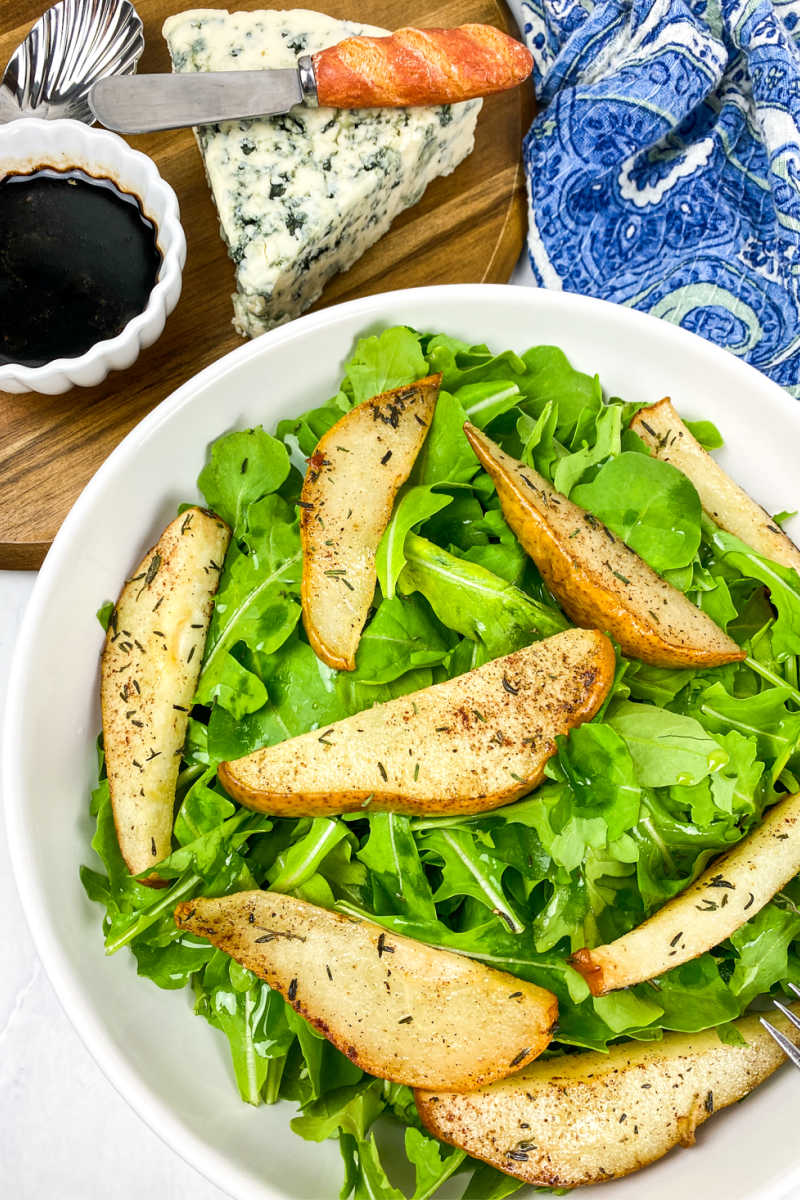 Pears are simple to roast, but well worth it since the roasting brings out their natural sweetness and flavor.
While the pears are roasting, you can prep the other ingredients and reduce the balsamic vinegar.
When cooked down, the vinegar turns into a thick, syrupy glaze.
It is drizzled over the salad, when it is still warm.
If you want to cut corners, you can use a thick aged balsamic. However, the warm glaze is a really nice addition to this salad.
Any variety of pear will work with this salad, but you need to use firm ones so that they will hold their shape when roasted.
Crisp Asian pears are typically my favorites, but I often choose others that are in season at the market.
Enjoy!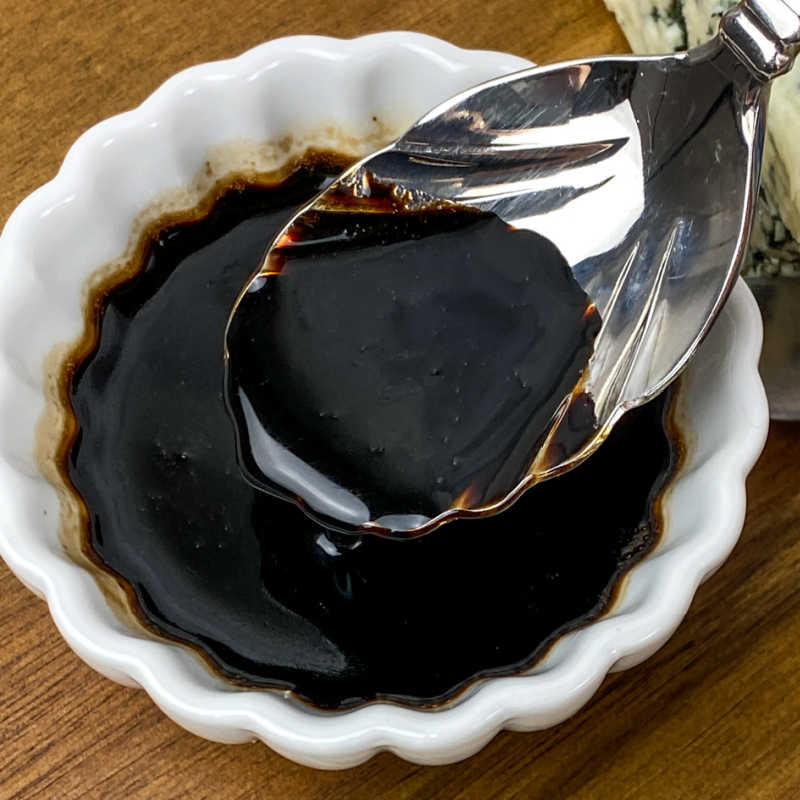 Blue Cheese and Roasted Pear Salad Recipe
Prep time: 5 minutes
Cook time: 25-30 minutes
Serves: 6
Ingredients
3 Large Firm Pears
¼ cup Extra Virgin Olive Oil
1 cup Balsamic Vinegar
6 cups Arugula
6 oz. Blue Cheese, crumbled
Optional: Salt and Pepper to Taste
Supplies
Rimmed Baking Sheet
Parchment Paper or Silpat Baking Mat
Paring Knife
Small Saucepan
Measuring Cup
Salad Bowl
Salad Tongs
Instructions
1) Preheat oven to 375°. Line your rimmed baking sheet with parchment paper or a nonstick Silpat baking mat.
2) Core the pears and cut into wedges. Arrange the wedges on the lined baking sheet, so that they are in a single layer and not touching. Drizzle with about 2 T of the olive oil. Season with salt and pepper, if desired.
3) Put the pears in the preheated oven and roast for about 15 minutes. Remove from the oven and carefully turn over each pear wedge.
4) Return pears to the oven and roast for another 10 to 15 minutes, so that the pears are browned and fork tender. Remove from the oven and set aside to cool for a few minutes.
5) Prepare your balsamic glaze, when the pears are roasting. Put the balsamic vinegar into a small saucepan. Bring to a boil and then reduce heat to a simmer. Stir frequently, so that the liquid becomes thick and syrupy.
6) Wash the arugula and pat it dry. Add the arugula, roasted pear slices, blue cheese and remaining olive oil to a large salad bowl. Toss to combine.
7) Drizzle with the warm balsamic glaze and serve immediately.
8) Enjoy!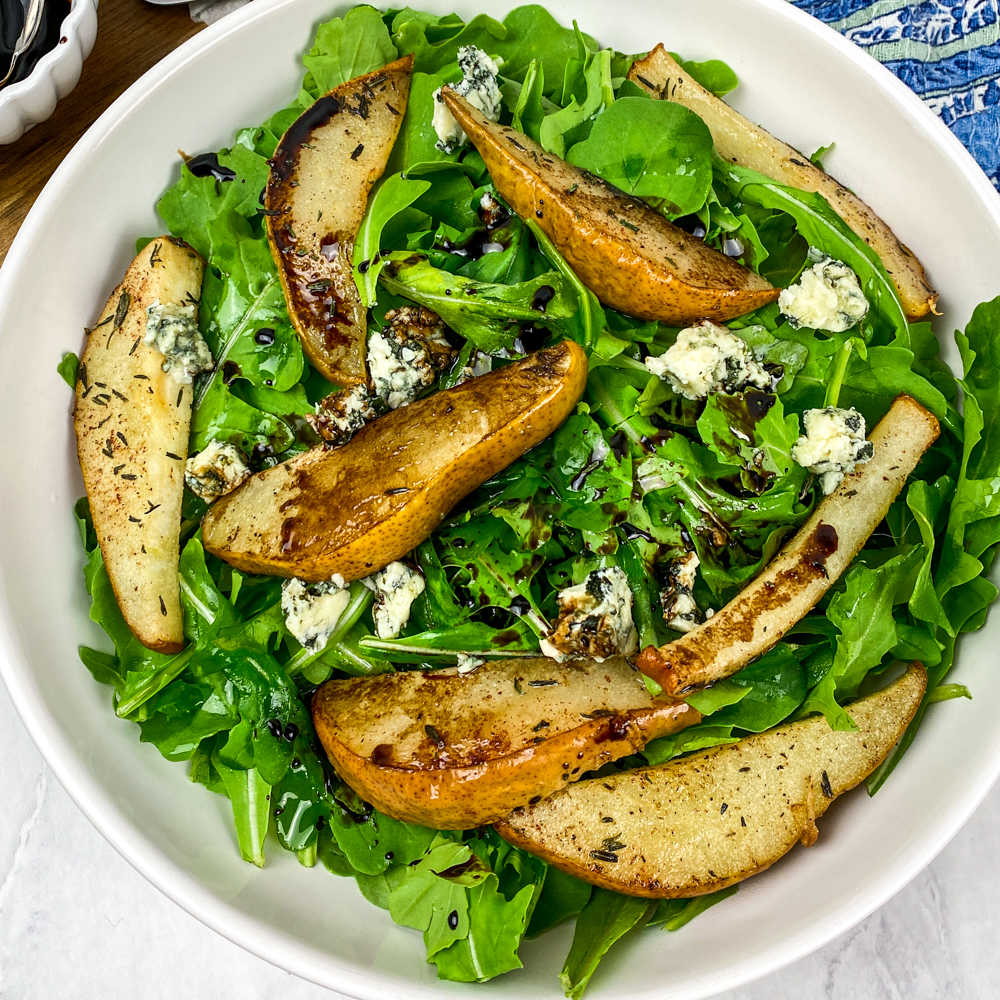 More from Mama Likes To Cook
Check out the rest of my vegetarian recipes, so you can get more great ideas for baking, cooking, blending and juicing.
Salad Recipes
Pear Recipes
Shopping Tips
For a beautiful assortment of kitchen necessities and food gifts for the whole family, check out the deals at these online stores.
Are you ready to have some delicious fun in the kitchen?