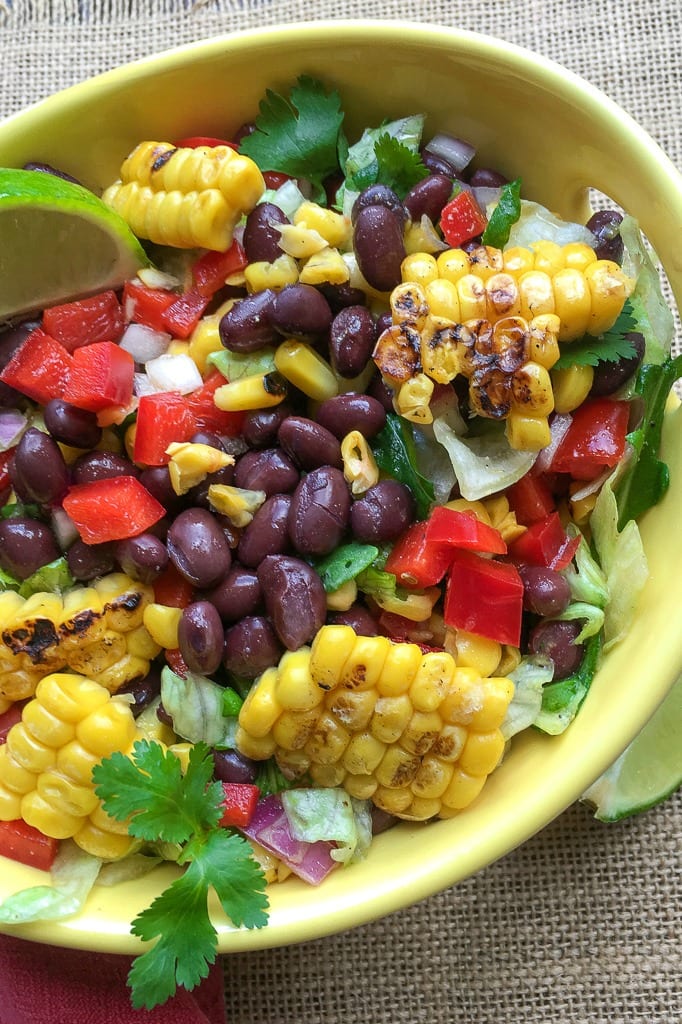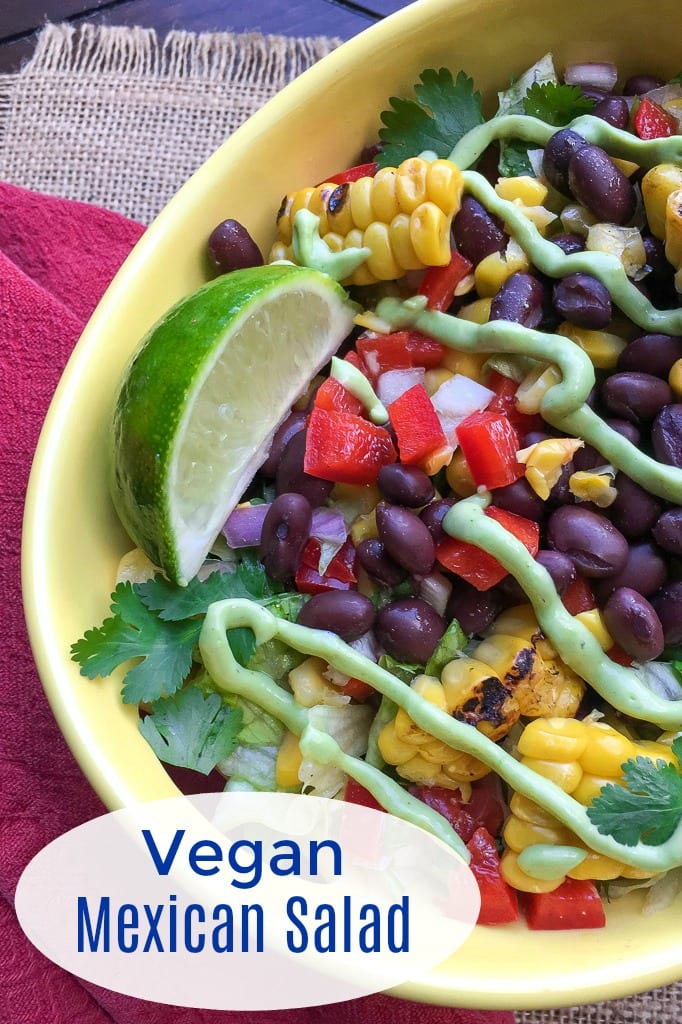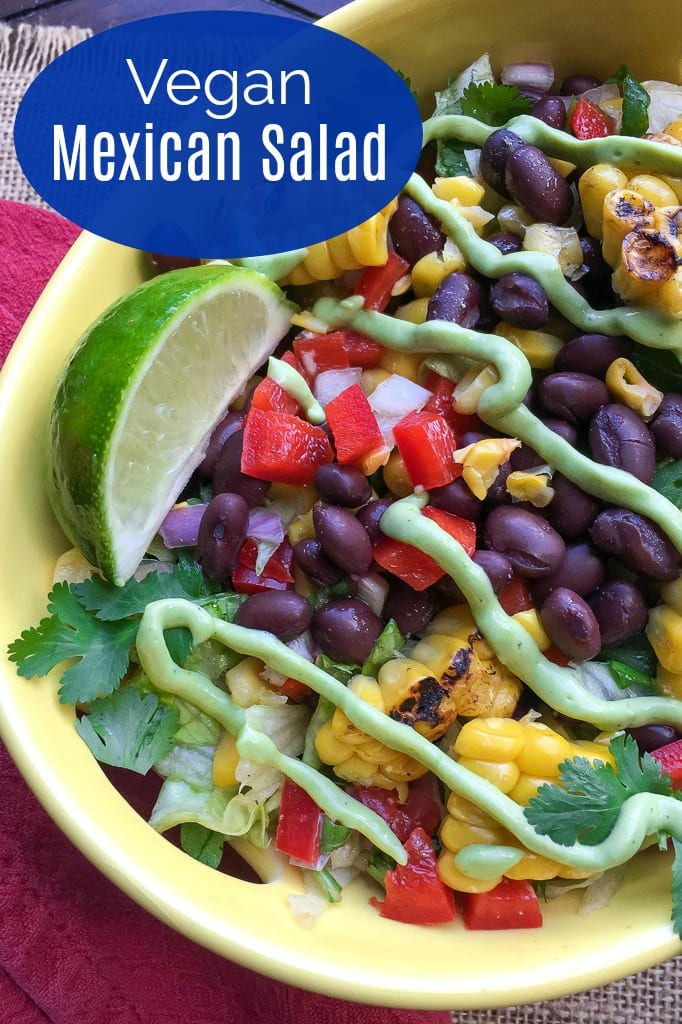 Mexican Salad with Avocado Dressing
Meat-free and Dairy-free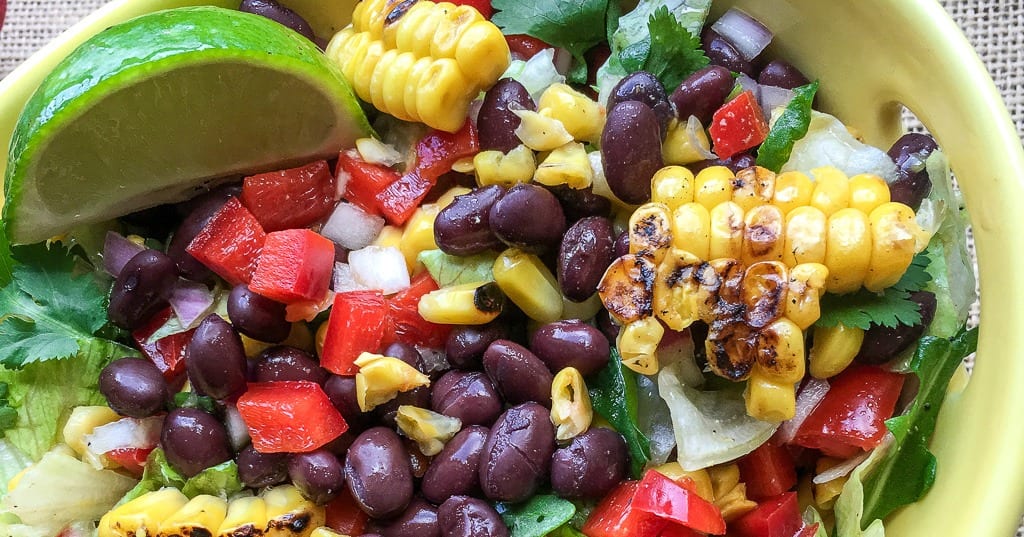 This vegan Mexican avocado salad is so delicious, that anyone can enjoy it, not just vegans.
It can be a side salad or you can make a meal of it, which is generally what I do.
The creamy dressing is made from fresh avocado, so you get the wonderful taste of avocado in each and every bite.
Yes, it is creamy, even though it is a non-dairy dressing.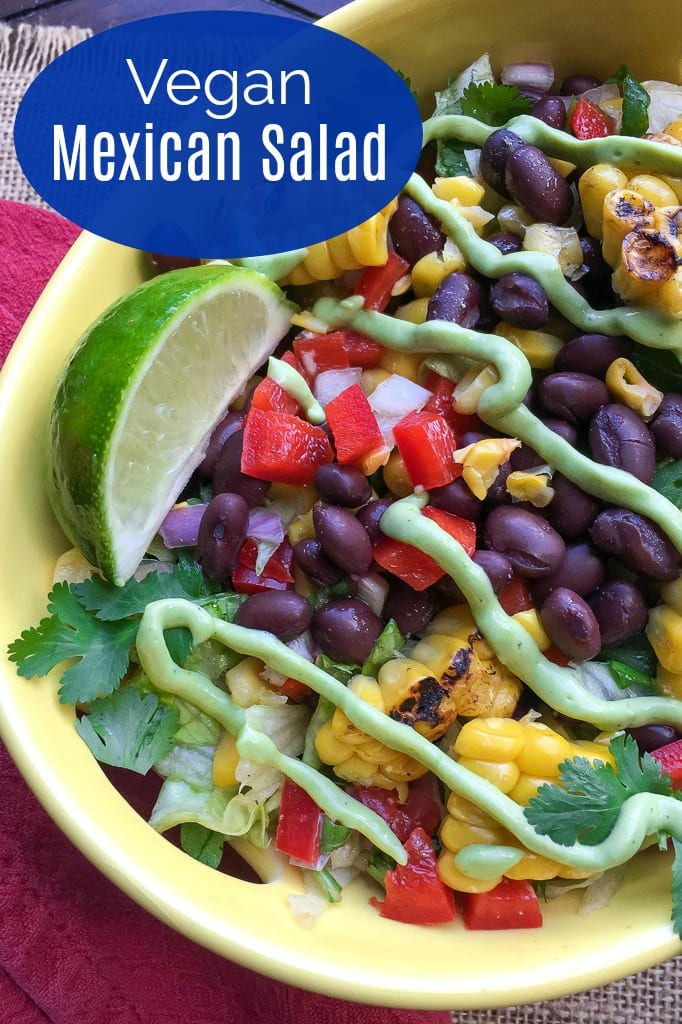 If you have fresh corn on the cob available, I prefer using grilled corn that is a little bit charred in the salad.
When fresh corn isn't available or when you are short on time, you can use frozen corn or canned corn, instead.
The vegan salad will still be good, but it won't have the grilled corn taste.
You can serve the dressing on top, toss it into the salad or serve it on the side.
The avocado dressing is perfect on this Mexican salad, but you can also use it on other types of salad if you want to.
Yum!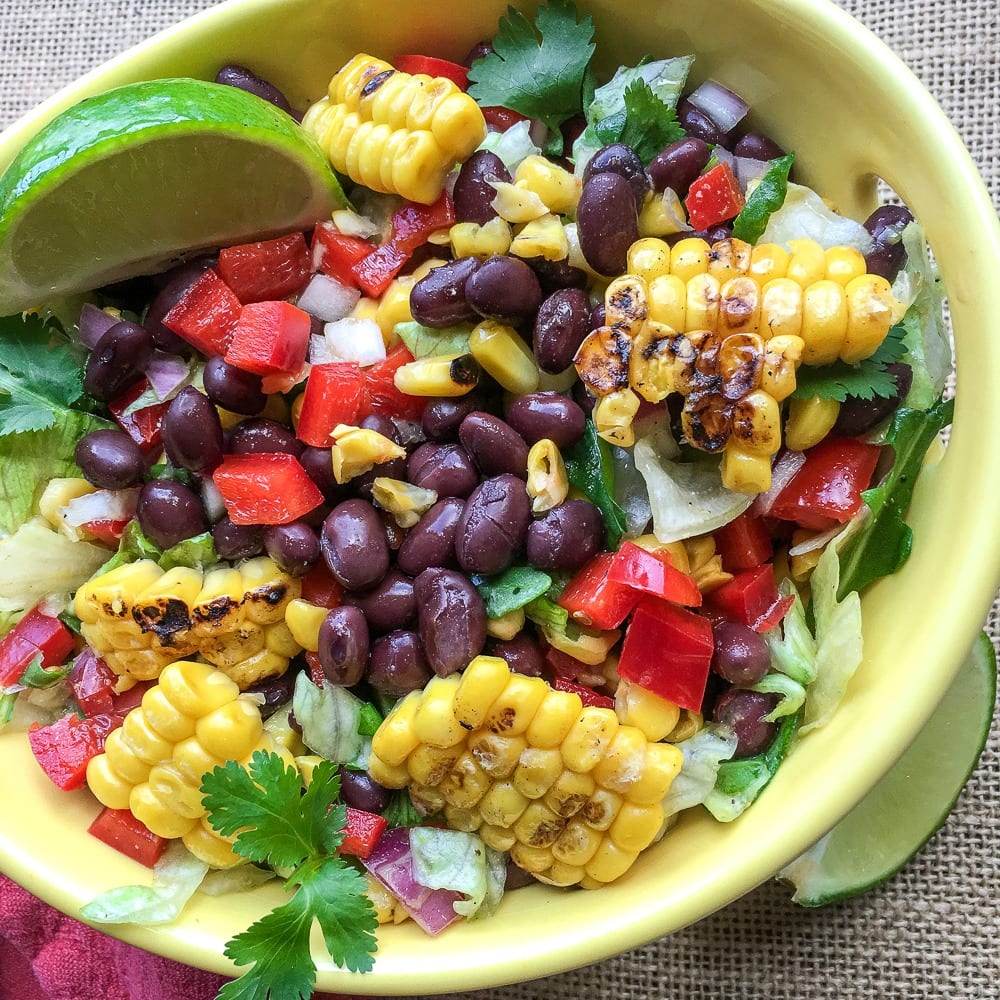 Vegan Mexican Avocado Salad Recipe
Prep time- 10 minutes
Serves- 2 to 4
Ingredients
Creamy Avocado Dressing
1 large avocado, pitted
½ small shallot, peeled and cut in half
3 T Cilantro, chopped
¼ cup Plain Vegan Yogurt
2 T Extra Virgin Olive Oil
2 T Lime Juice
1 T Agave Nectar
Salt and Pepper to Taste
Salad
1 head Iceberg or Romaine Lettuce, chopped
2 cups Arugula, chopped
¼ cup Cilantro, chopped
2 cups Corn (frozen, canned or 2 ears grilled corn on the cob)
1 can Black Beans, drained and rinsed (15 oz.)
½ Medium Red Onion, chopped
1 Red Bell Pepper, chopped
2 T Lime Juice
1 t Ground Cumin
Salt and Pepper to Taste
1 Lime, cut into wedges
Supplies
High Speed Blender
Measuring Cups
Measuring Spoons
Mixing Bowl
Salad Bowl
Tongs
Instructions
1) Prepare the avocado salad dressing by adding all of the dressing ingredients to a blender and blending until smooth. If you would like it to be thinner, add a bit of water until it is the desired consistency. Taste and add salt and pepper as needed.
2) Add chopped lettuce, arugula and cilantro to the salad bowl and use tongs to toss together.
3) In a separate mixing bowl, combine corn, black beans, red onion, red bell pepper, lime juice, cumin, salt and pepper.
4) Add the corn and bean mixture to the salad and toss together to combine.
5) Serve immediately with the creamy avocado dressing and a lime wedge.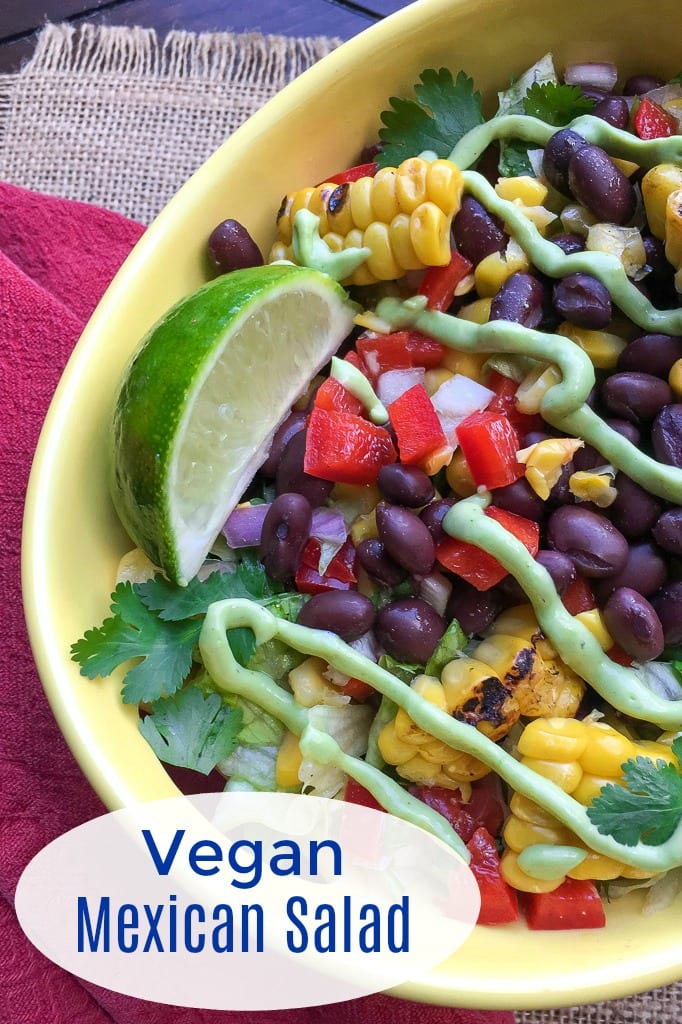 More from Mama Likes To Cook
Check out my salad recipes, so you can get more delicious inspiration.
Following are some of my favorite salad recipes:
Then take a look at the rest of my vegetarian recipes, so you can have even more delicious fun in the kitchen!