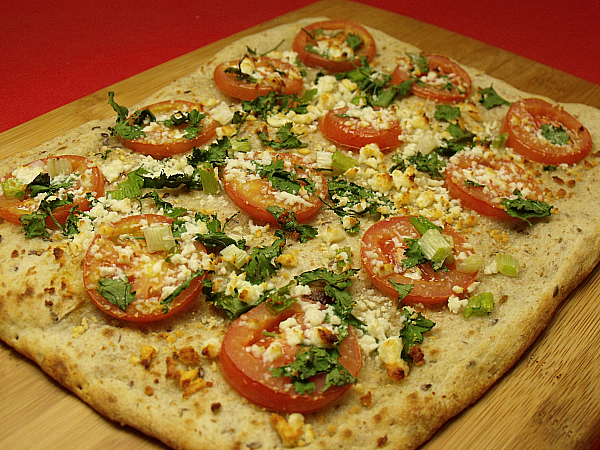 My family loves flatbread pizza. It's really easy to make and can be a fun family project, if you have kids who like to help out in the kitchen.
Vegetarian Cotija Cheese Flatbread Pizza
Ingredients:
Stonefire Multigrain Flatbread
Olive Oil
Tomato, sliced
Cilantro, chopped
Green Onion, sliced
Cotija Cheese
Instructions:
Pre-heat oven to 400º.
Place flatbread on a baking sheet. Drizzle with olive oil and arrange tomatoes on the flatbread.
Add cilantro, green onion and cheese.
Bake for approx. 10 minutes.
Let cool for a few minutes before slicing and enjoying.