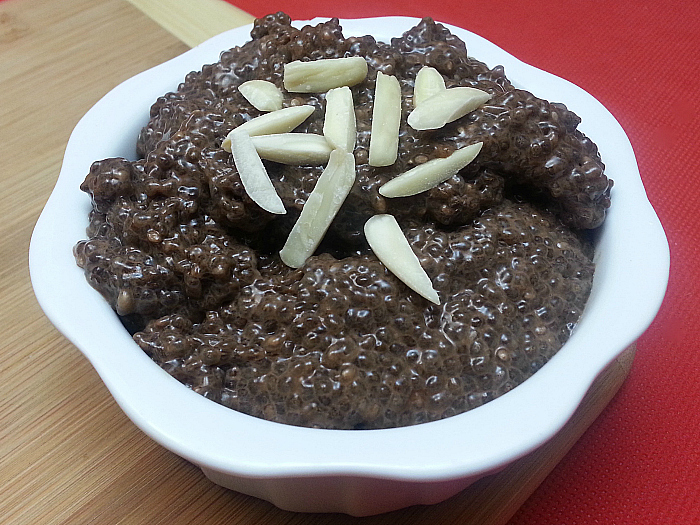 Have you tried chia pudding? I love chia and pudding and have been trying to find just the right combination. The recipes I tried were good, but not exactly what I was looking for.
The recipe below is now my favorite. The pudding very chocolatey and extra thick. This is the amount of sugar that my family likes. It's sweet, but not as sweet as a regular pudding. It's easy to make and instantly solves my chocolate cravings.
Chocolate Almond Chia Pudding
Ingredients:
1 cup Almond Milk
1/2 cup Chia Seeds
1 T Cocoa Powder
1 T Sugar
Topping: Slivered Almonds
Instructions:
Mix chia, cocoa powder and sugar together.
Stir in almond milk.
Refrigerate for 2 or more hours.
Stir, top with almonds and enjoy!