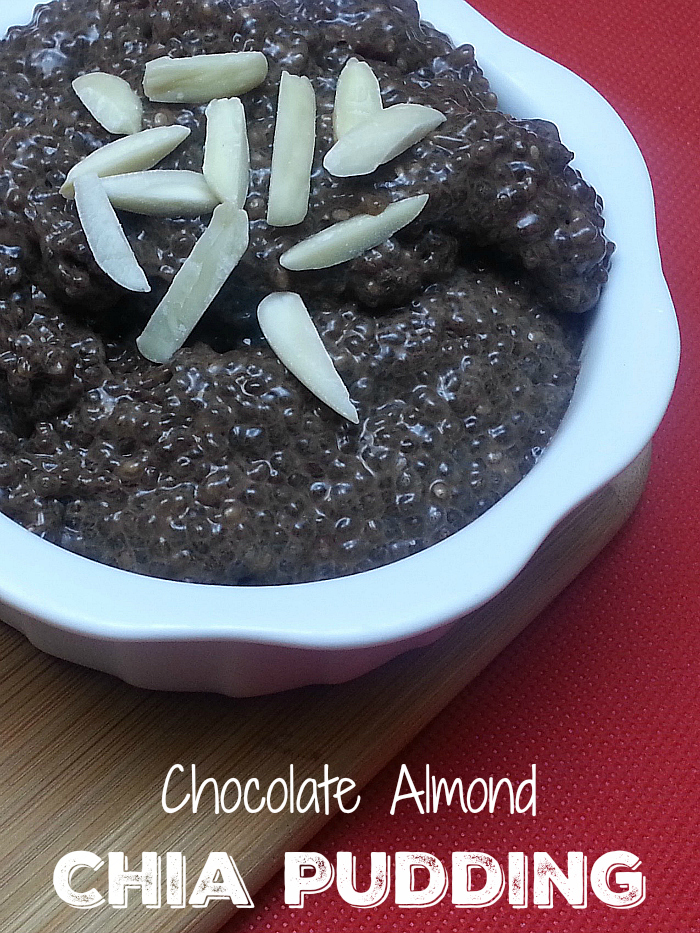 Easy Decadent Dark Chocolate Almond Chia Pudding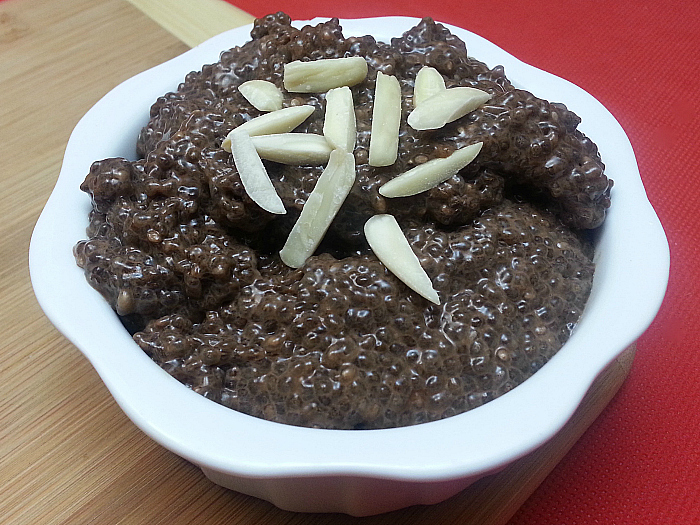 Have you tried chia pudding?
I love chia and pudding, and this chocolate almond chia pudding recipe is my new favorite.
I was on a quest, so had been trying to find just the right combination.
The recipes I tried were good, but not exactly what I was looking for.
The recipe below is now my favorite, since the pudding is very chocolatey and extra thick.
You can taste the full flavors of chocolate and almonds, when you eat each bite.
It's sweet, but not as sweet as a regular pudding.
This is the perfect amount of sugar for us, so we love it.
It's easy to make and instantly solves my chocolate cravings.
I love it, when I can whip up a quick dessert.
You know, there are some times, when you just NEED a chocolate treat.
This pudding is delicious!
Chocolate Almond Chia Pudding Recipe
Ingredients:
1 cup Almond Milk
1/2 cup Chia Seeds
1 T Cocoa Powder
1 T Sugar
Topping: Slivered Almonds
Instructions:
Mix chia, cocoa powder and sugar together.
Stir in almond milk.
Refrigerate for 2 or more hours.
Stir, top with almonds and enjoy!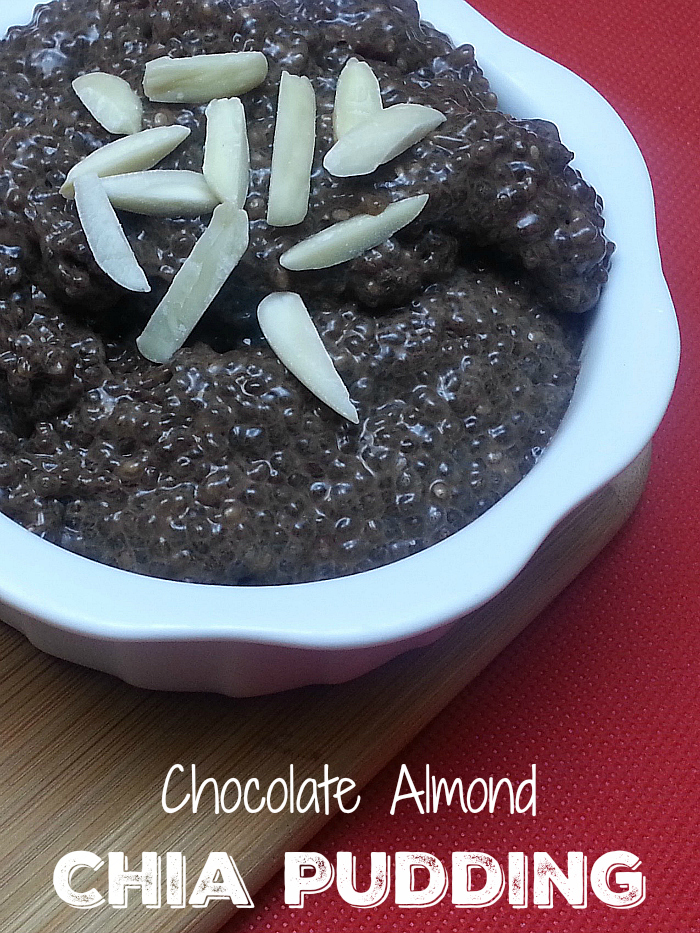 More from Mama Likes To Cook
Check out the rest of my vegetarian recipes, so you can get more great ideas for baking, cooking, blending and juicing.
Chia Recipes
Shop Now!
For a beautiful assortment of kitchen necessities and food gifts for the whole family, check out the latest deals at these online stores.
Are you ready to have some delicious fun in the kitchen?