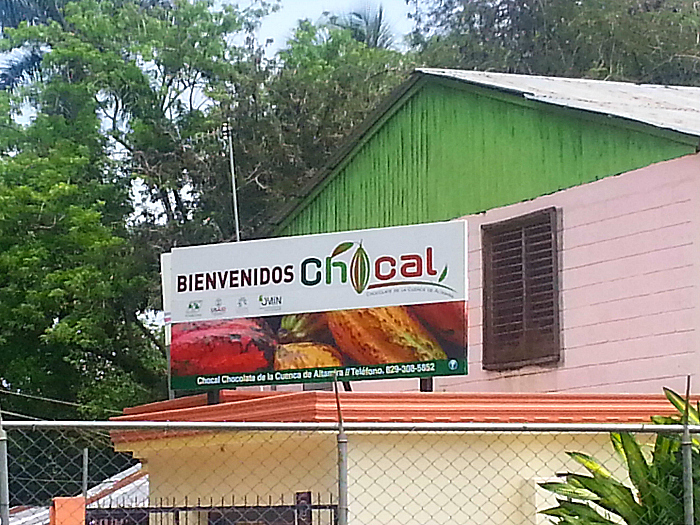 Fathom is a cruise line like no other. They do offer the typical shore excursions, but the focus is on their impact activities where passengers can participate in social good excursions to aid locals in the Dominican Republic.
The Chocal women's cooperative was may first choice for an activity. This is a women's cooperative that cultivates, processes, packages and sells chocolate. The factory is located in Altamira, which is in the rain forest just outside of downtown Puerto Plata.
Employment opportunities are limited in this rural area, but this cooperative has been helping the community for years. The women work hard and hours can be flexible, so that they can still care for their families. The many young men we noticed working are actually sons of the original women of the co-op who are now getting much needed work experience.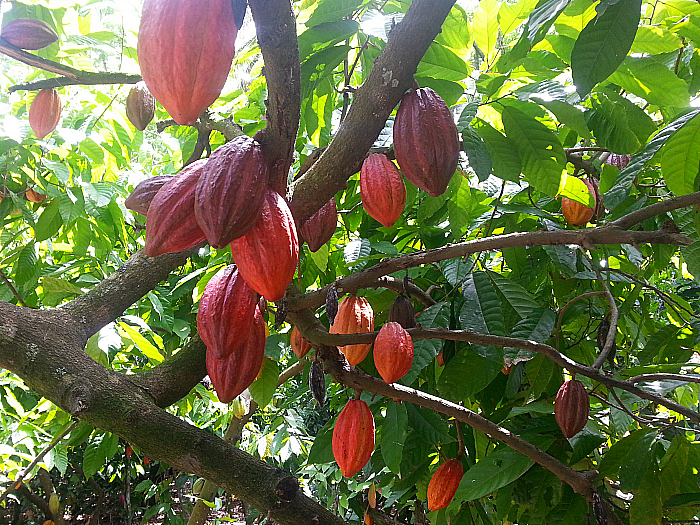 Cacao trees are started in a nursery and then planted in a more permanent location. The pods look beautiful hanging on the mature trees. Those of us who opted for a Tuesday or Wednesday morning trip, had a nursery tour and lunch included. Other groups just had time for the factory portion of the activity.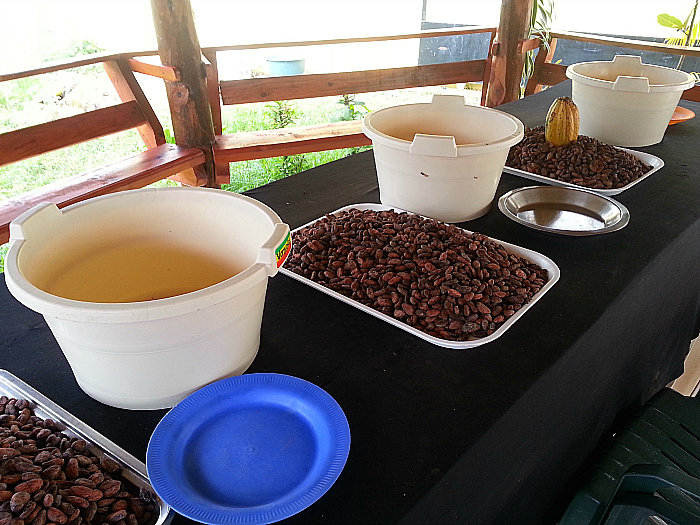 As part of the impact portion of our activity, we broke up into smaller groups and moved around to different work stations.  We sorted the dried cacao and removed the beans that weren't good enough to be made into chocolate. We also removed bits of shell from the processed cacao nibs. Employees watched to help us do the jobs properly. I'm pretty sure we got all the shells out on our own, but know we made some mistakes on the sorting.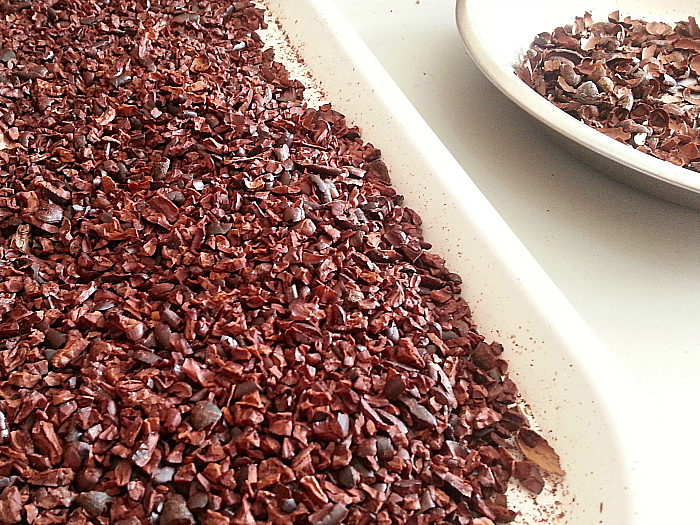 We also poured melted chocolate into molds which were then chilled prior to packaging. This was time consuming for us, since it does take skill and practice. It was fun and interesting to fill a chocolate mold and get the bubbles out. However, I know the people who helped us could have gotten a lot more work done without us at this step of the process.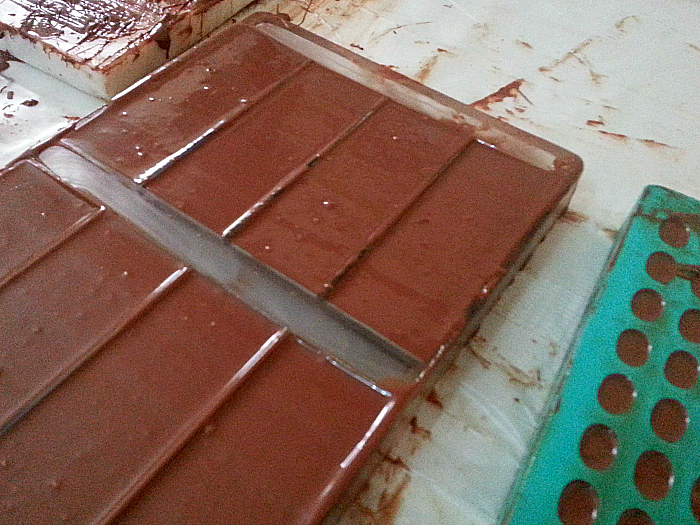 In addition to the chocolate bars, the women also sell a Dominican hot chocolate, which we got to sample. The unique cacao beverage contains roasted corn and a bit of sugar. It was delicious!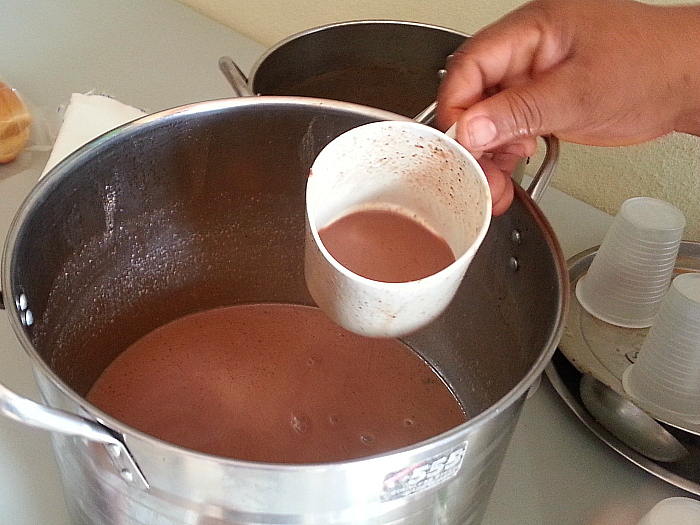 I had a great time at Chocal. I loved learning about the whole process involved in making the chocolate and thought it was fun to try out the production steps. The Dominicans were friendly and happy to show us the business they've built.
Did we actually make an impact with our work?
As far as the chocolate production, I'd say no. They are much better at their jobs than we were. They had to prepare for us and supervise us at each of the work stations. They could have made more chocolate without our disruption.
However, there is one big way in which we benefited them. We spent a lot of money in their gift store. This was more than they would have earned on a typical day without busloads of tourists visiting them. I bought chocolate bars and hot chocolate. They also had cacao wine and some handcrafted items. US dollars were welcomed. The people seemed genuinely happy to have us there.
It was a good day. Even if my slow sorting and awkward chocolate bar skills reduced their daily production, they ended up benefiting from the good times we had and the money we left behind!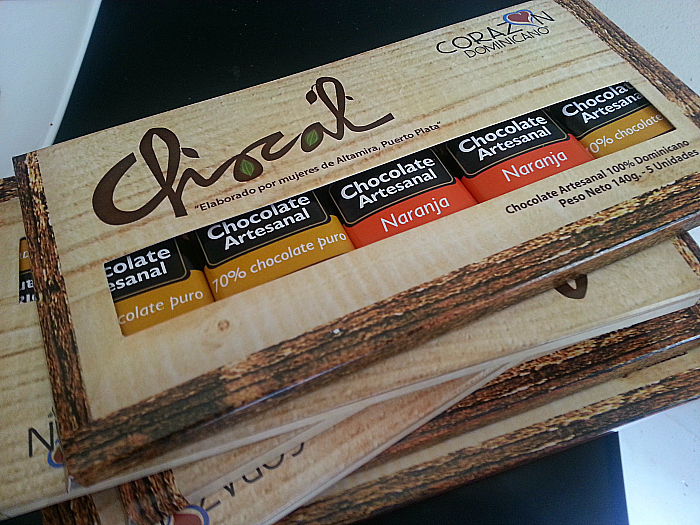 Click HERE for significant savings on a Fathom cruise (affiliate link). You can get a discount coupon to save extra on their already reduced prices.
Chocal
Camino Palmar Grande
Altamira, Puerto Plato
Dominican Republic