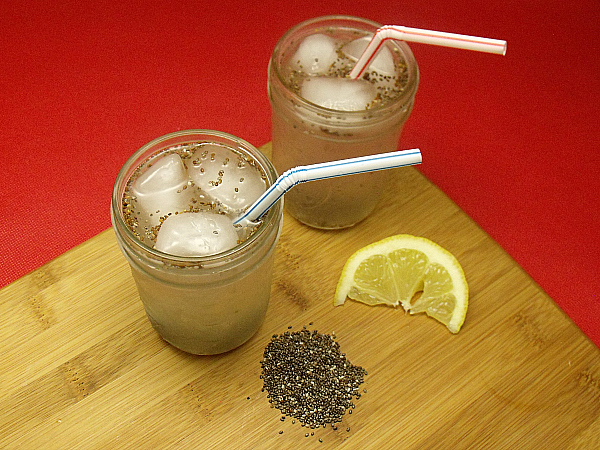 Do you like chia? In addition to growing into fun ch-ch-ch-Chia Pets, it's a power packed little superfood. The seeds are rich in omega-3's and have fiber, protein and other good nutrition.
Recently, I tried Chia Lemonade for the first time and loved it enough that I had to come up with my own recipe to make it at home.
The Chia Seeds absorb the liquid, so the outside becomes gel like and the inside remains crunchy. The beverage is refreshing and fun to drink. This is an enjoyable way to add nutritious chia to your diet!
Chia Seed Lemonade
Ingredients:
2 Lemons, juiced
4 cups Cold Water
1/4 cup Sugar (or other sweetener to taste)
2 T Chia Seeds (I used Garden of Life Organic Chia Seeds)
Instructions:
Combine all ingredients.
Let it sit for approx. 15 minutes, so the outside of the chia seeds will soften.
Serve over ice.