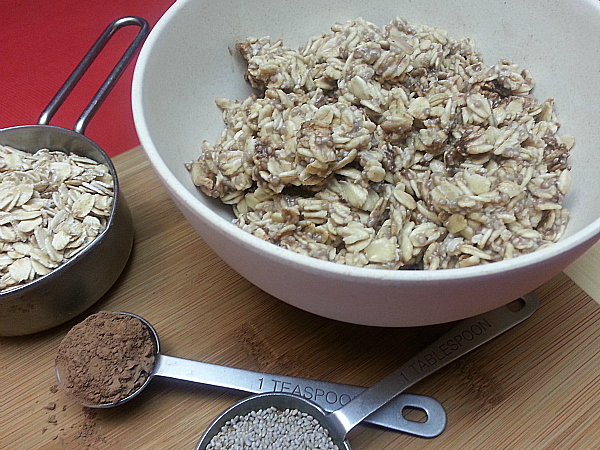 We all need nutritious fuel to help us start the day off right. With busy schedules, I love easy breakfast options that don't take up too much time. This recipe only takes about a minute of prep time at night. Then breakfast will be waiting for you in the morning.
The recipe is flexible. Milk alternatives can be used instead of dairy. I like using agave as a low-glycemic sugar alternative, but other sweeteners can be used.
Chocolate Chia Overnight Oats
Ingredients:
1 Cup Oats
1 Cup Milk (or milk alternative)
1 T Chia Seeds
1 t Cocoa Powder
1 t Agave
Instructions:
Mix all ingredients together in a bowl or pint sized mason jar.
Refrigerate overnight. Enjoy in the morning.