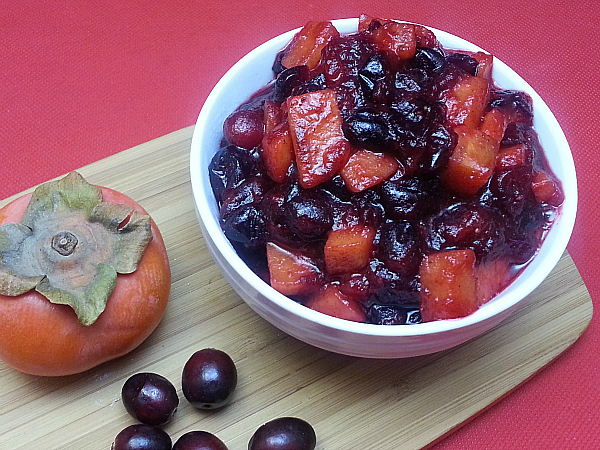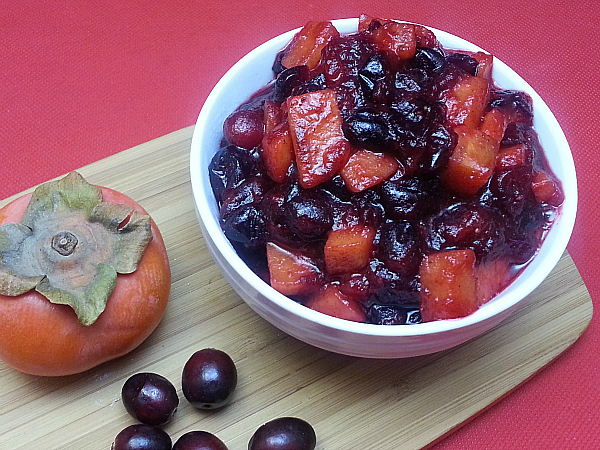 If you like a delicious twist on your holiday table, you'll want to try my persimmon cranberry sauce recipe.
The recipe takes advantage of two nutrient rich fruits that are in season each Fall.
Like many of us, I grew up with canned cranberry sauce on the table at every Thanksgiving and Christmas dinner.
I just thought that cranberry sauce was supposed to be in the shape of a can, standing up on a plate.
Now that I'm cooking for myself, I prefer homemade sauce made with fresh cranberries.
It really is easy and this recipe takes me less than 10 minutes to prep and cook.
This is a lovely complement to a meal.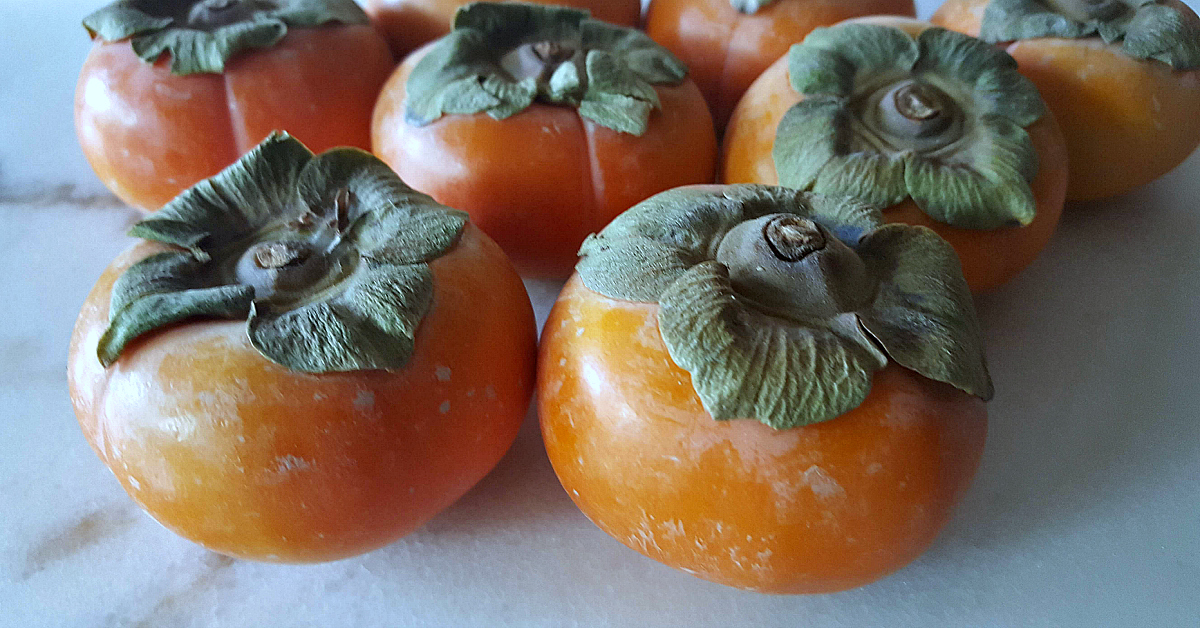 Persimmon Cranberry Sauce Recipe
Ingredients:
1 12 ounce package Fresh Cranberries
3 Fuyu Persimmons, cubed
1/2 cup Sugar
1/2 cup Water
1 t Cinnamon
Instructions:
Combine cranberries, sugar and water in a saucepan.
Bring to a boil. Stir occasionally until fruit is tender and berries have cracked open – approx. 2-3 minutes.
Reduce heat to low. Stir in persimmon and cinnamon. Cook for another 2-3 minutes.
Serve warm or chilled. Can be made in advance, so it's ready to serve with a big holiday meal.
* Tip: If you prefer, you can use an immersion blender after it's cooked to get a smoother sauce.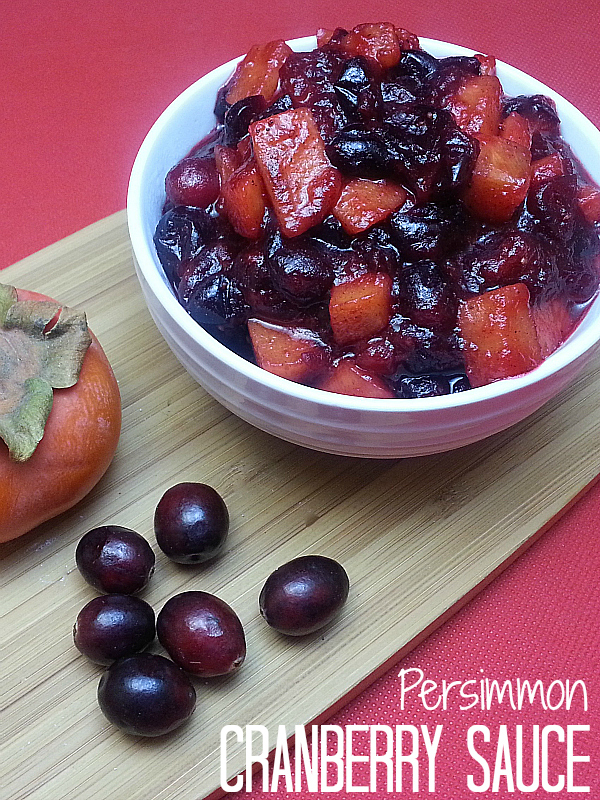 Check out my other vegetarian recipes, so you can get more kitchen inspiration.
Then take a look at my
recipe round ups
, so you can have even more delicious fun in the kitchen!