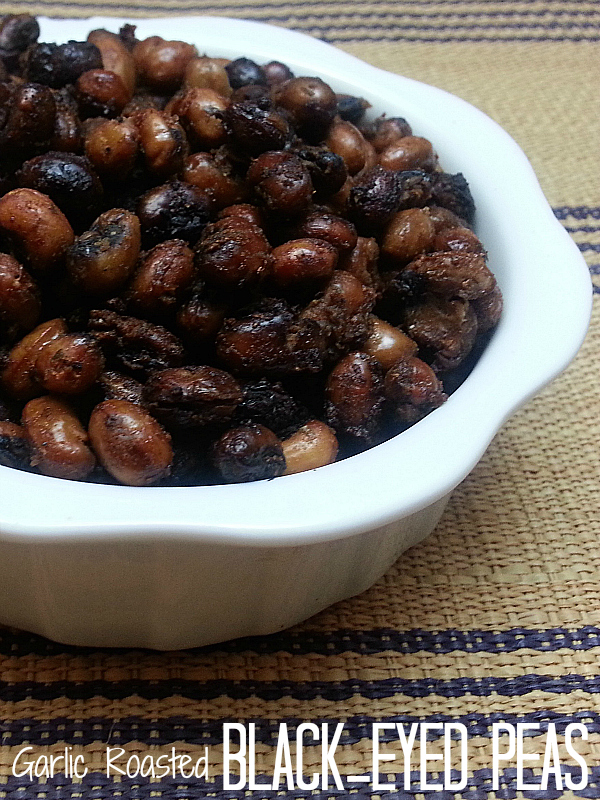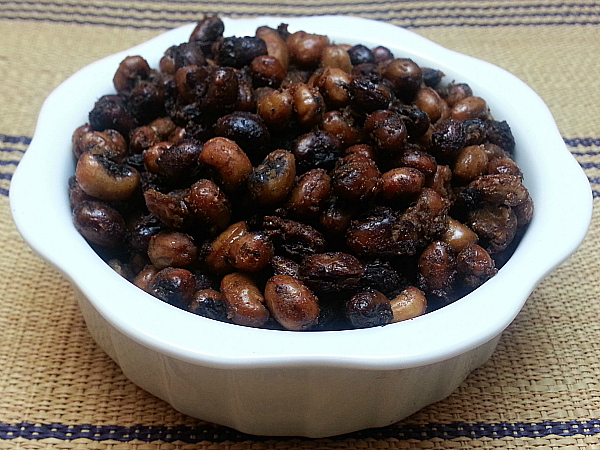 When I want a crunchy, salty snack, these garlic roasted black-eyed peas satisfy my cravings.
They are super easy to make, so it doesn't take much effort to create this non-junky snack.
I love that they don't have artificial ingredients like store bought snacks often do.
This legume is also known as a cowpea, depending upon where you live. It grows well in arid regions of the US and around the world.
As you may have guessed, it is a good source of fiber and protein. You will also get a good amount of iron, potassium and magnesium in each serving.
That sounds a lot better than the nutrition facts you'll see on a bag of BBQ chips, doesn't it?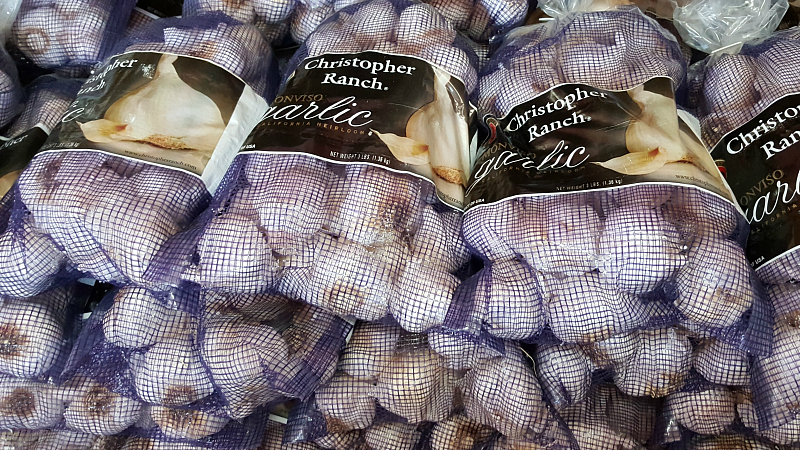 Ingredients:
15 ounce can Black-eyed Peas, drained
1 T Extra Virgin Olive Oil
1 t Salt
1 t Granulated Garlic
1/2 t Dried Parsley
1/2 t Black Pepper
Instructions:
Pre-heat oven to 425°.
Line a 9″x12″ baking pan with parchment paper.
Toss ingredients together in a bowl.
Arrange them in a single layer on the pan.
Bake for approx. 40 minutes stirring once every 10 minutes.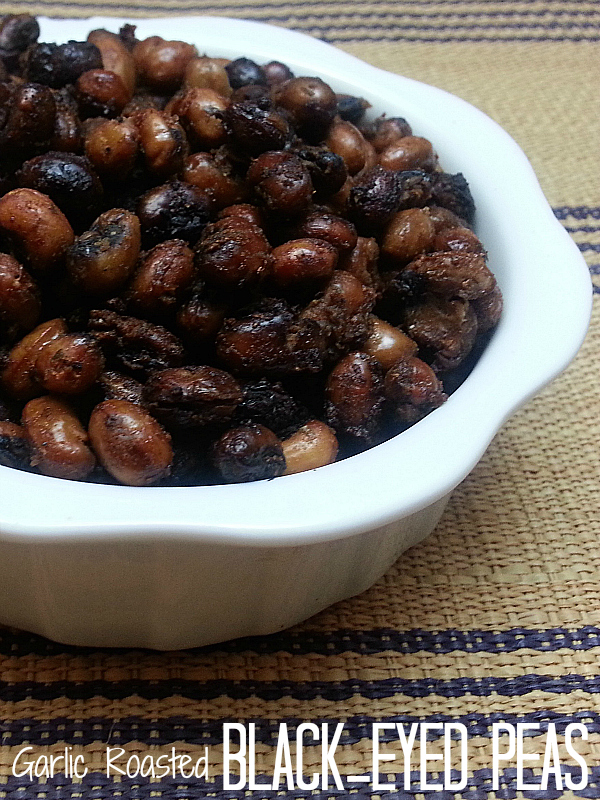 Check out my other vegetarian recipes, so you can get more kitchen inspiration.
Then take a look at my
recipe round ups
, so you can have even more delicious fun in the kitchen!