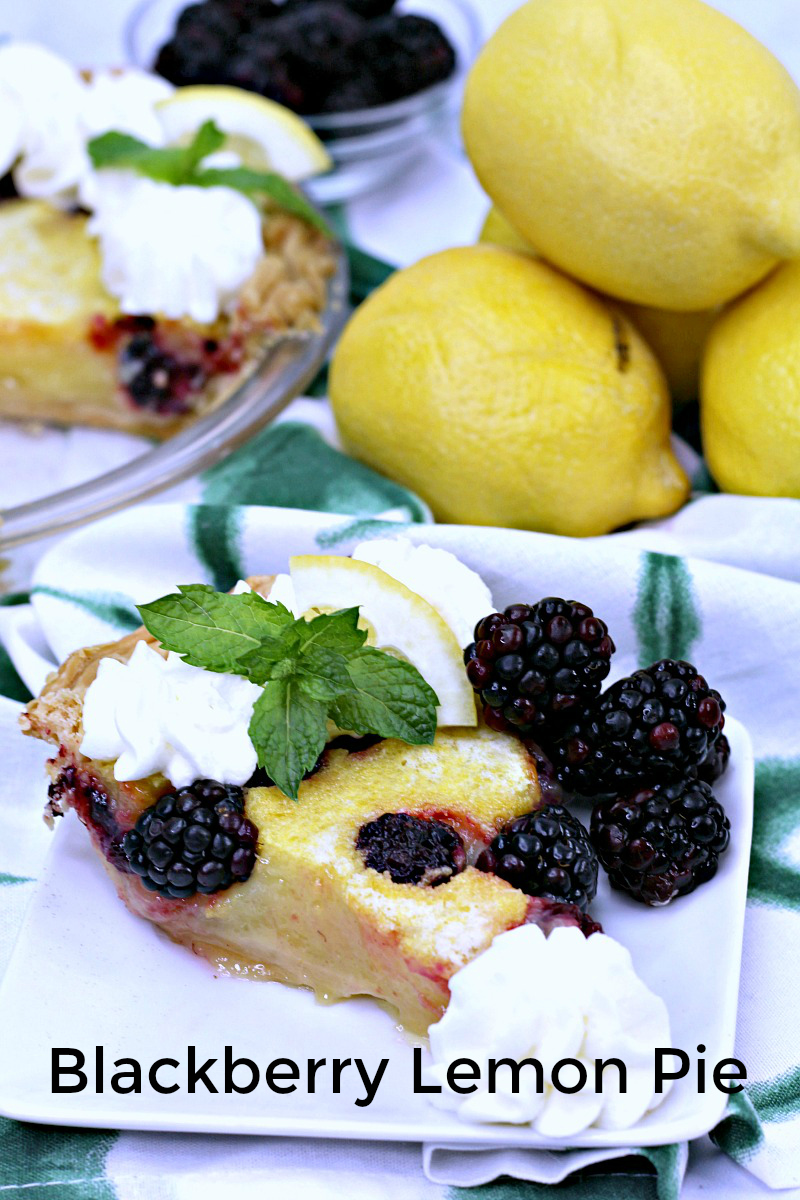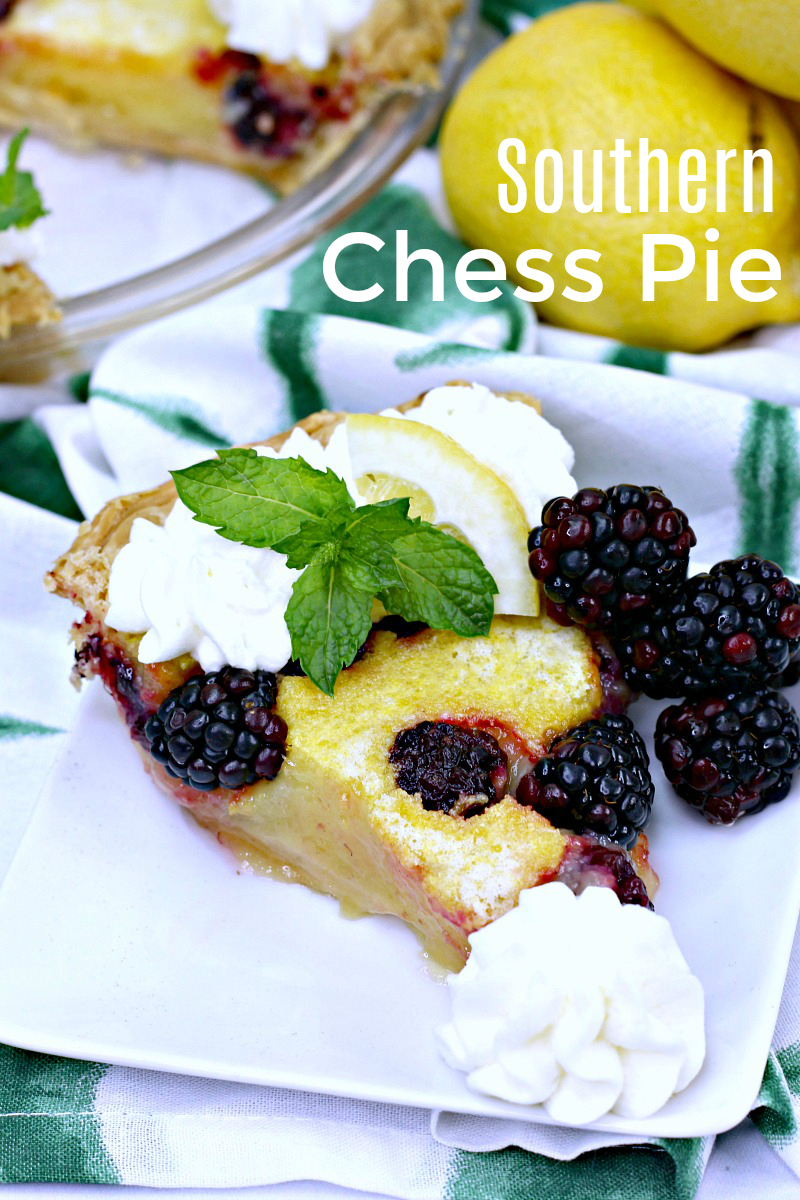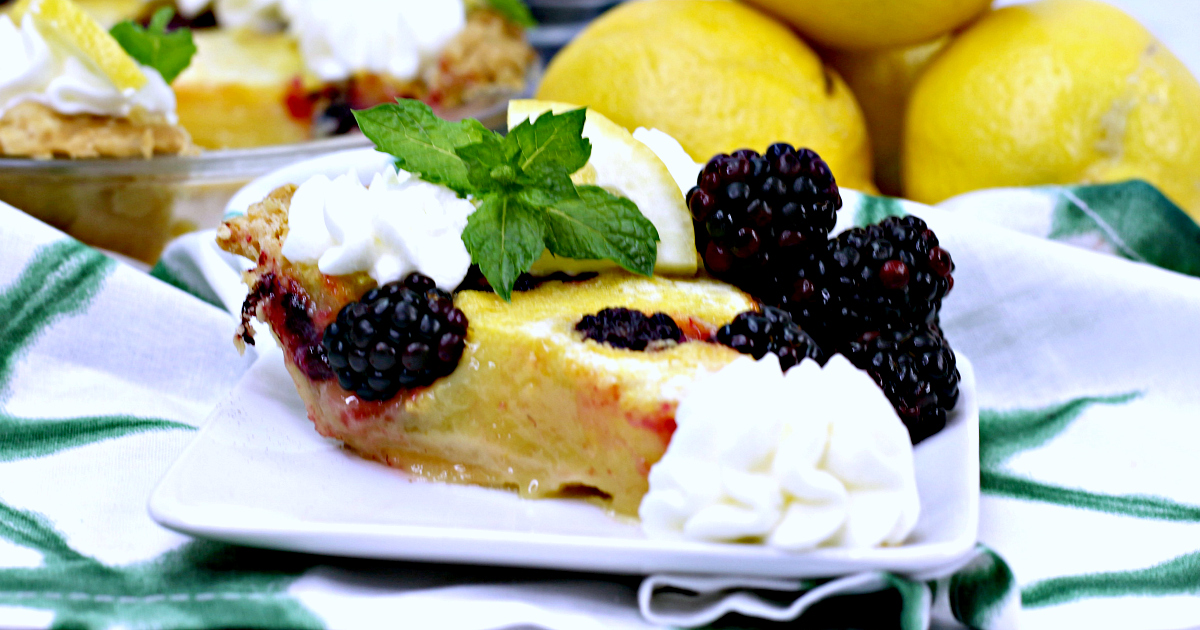 Southern Chess Pie
When you are looking for a simple home baked dessert that tastes like something special, bake a Southern blackberry lemon chess pie.
I am not from the South, but I do appreciate Southern home cooking.
The first time I heard of chess pie, I was a bit confused about the name. It doesn't look like a chessboard, so the name didn't seem to fit.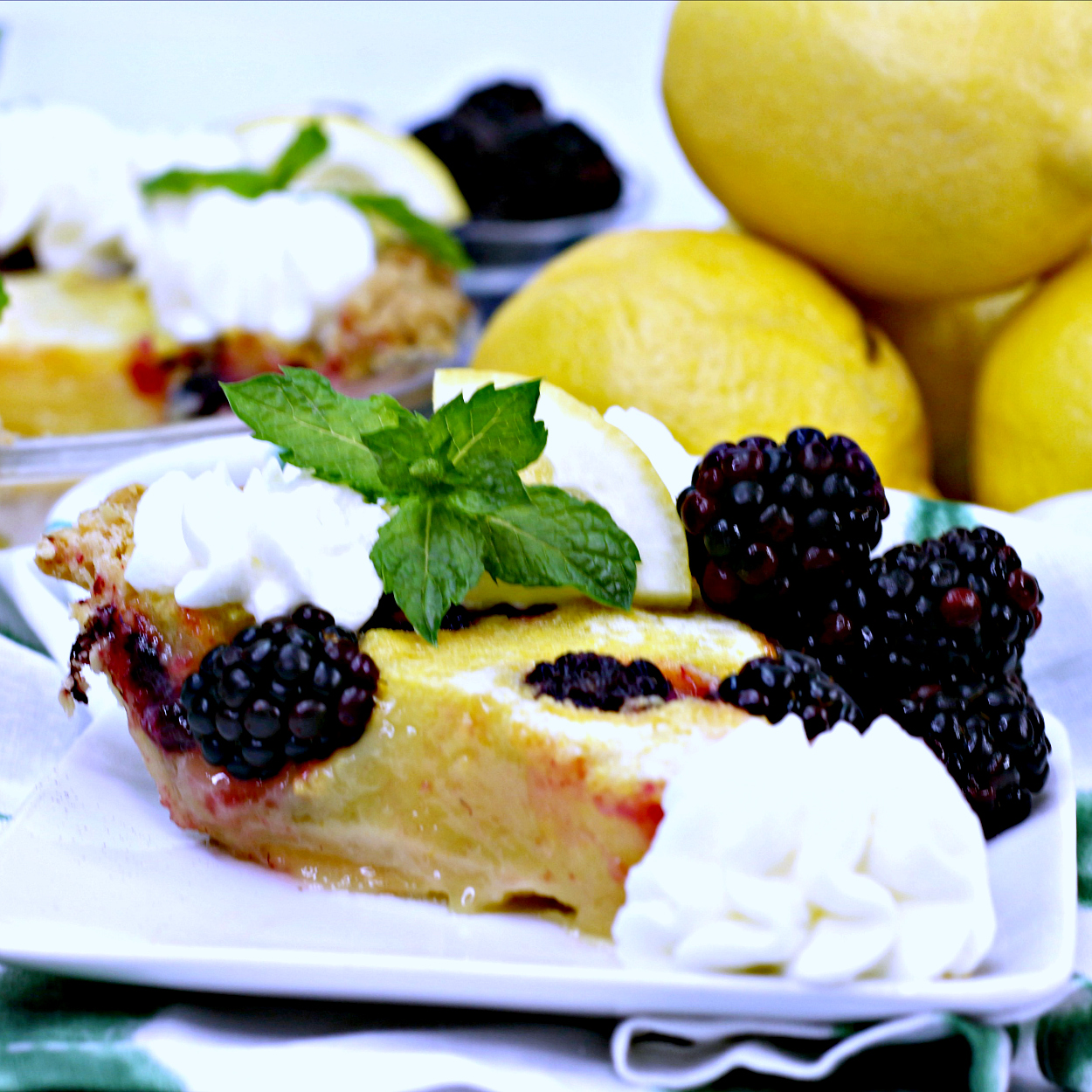 I am not sure that anyone knows for sure at this point, but here are three common theories about how this pie got its unique name.
It was originally called a cheese pie, which became chess pie.
The pies were stored in a pie chest before refrigerators were invented, so chest pie turned into chess pie.
It originated in Chester, England before making its way to the South, so Chester pie was eventually shortened to chess pie.
However it began, the unique name stuck.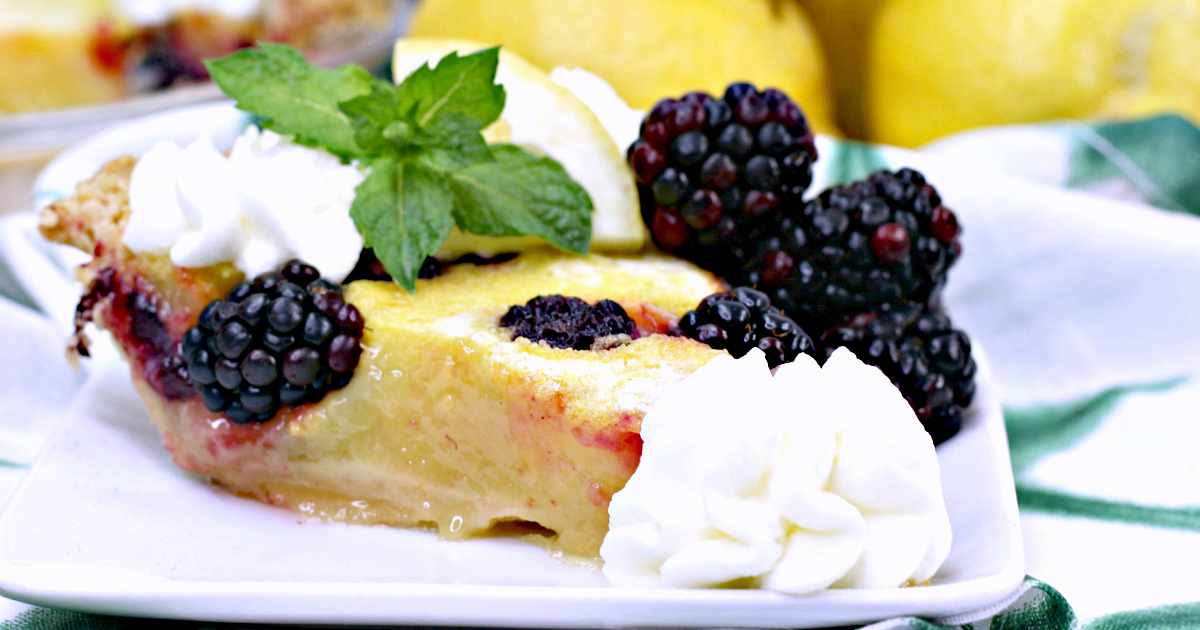 When you take a bite of pie, you'll experience the wonderful sweet custard filling combined with tart lemon flavor.
You can make the pie without the blackberries on top, but they do make it extra good and extra pretty.
It is a delicious treat, so you'll want to make sure you save room for dessert.
The chilled pie is especially nice, when the weather is warm.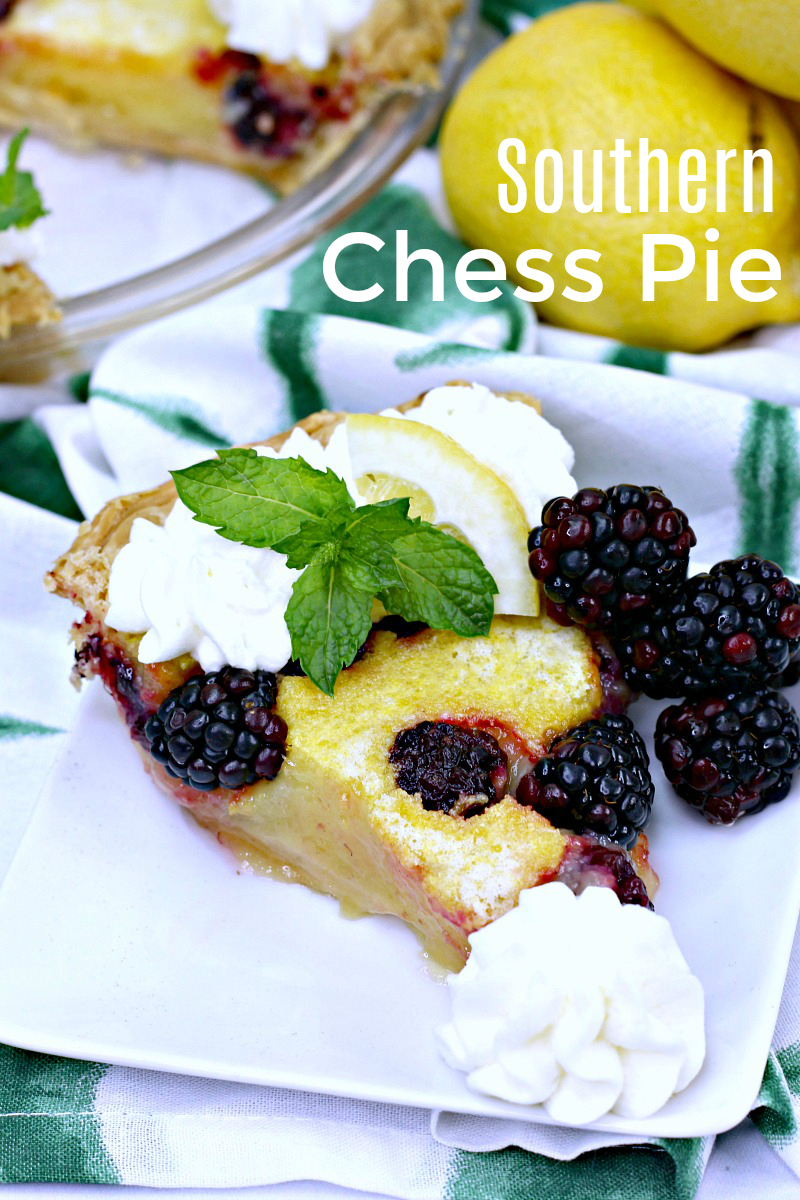 Blackberry Lemon Chess Pie Recipe
Serves 6
Ingredients:
9″ Refrigerated Pie Crust
2 cups Sugar
1 T All-purpose Flour
2 T Yellow Cornmeal
1/4 t Salt
1/2 cup Unsalted Butter, melted
1/4 cup Heavy Cream
1 T White Vinegar
Zest from 2 Lemons
Juice from 1 Lemon
4 Eggs
1 t Vanilla Extract
1 cup Blackberries
Instructions:
1) Pre-heat oven to 350°.
2) Whisk together all ingredients, except for the blackberries.
3) Pour into crust.
4) Top with fresh blackberries.
5) Bake for approximately 45 minutes, so that it is golden brown and center appears to be set.
6) Cool completely on a wire cooling rack.
7) Transfer to refrigerator to chill for 2 or more hours.
8) Optional: Garnish with whipped cream, fresh mint and lemon slice.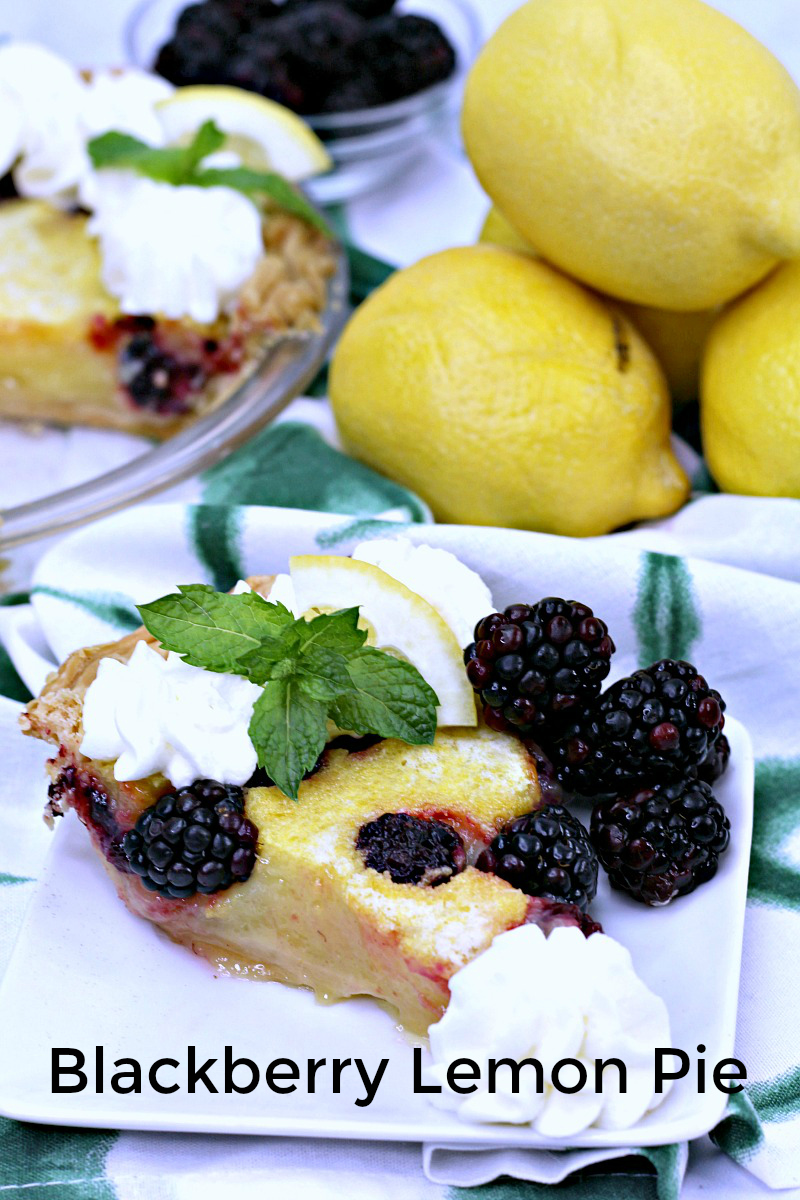 More from Mama Likes To Cook
Check out my vegetarian recipes, so you can get more great ideas for baking, cooking, blending and juicing.
Blackberry Recipes
Pie Recipes
Lemon Dessert Recipes
Dinner Lemon Recipes
Lemon Drink Recipes
Shopping Tips
Check out the latest deals on kitchen necessities and food gifts for the whole family, when you visit these online stores.
Are you ready to have some delicious fun in the kitchen?