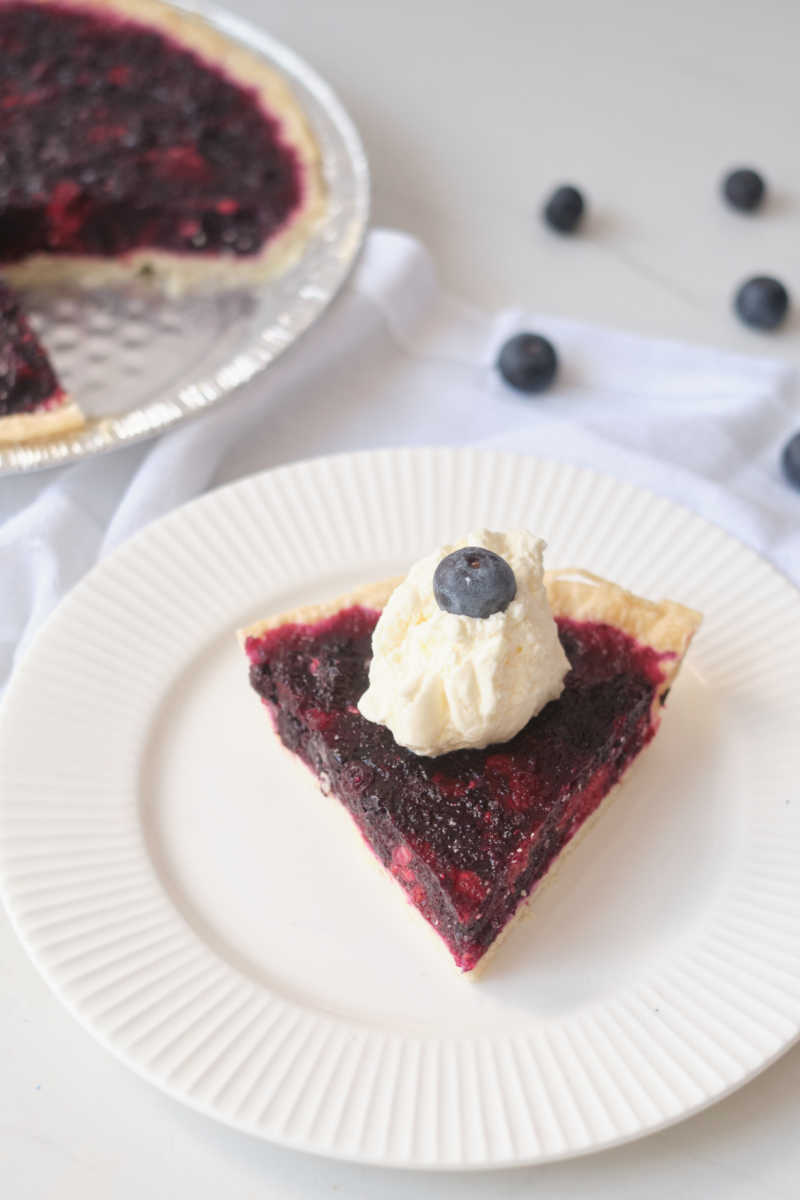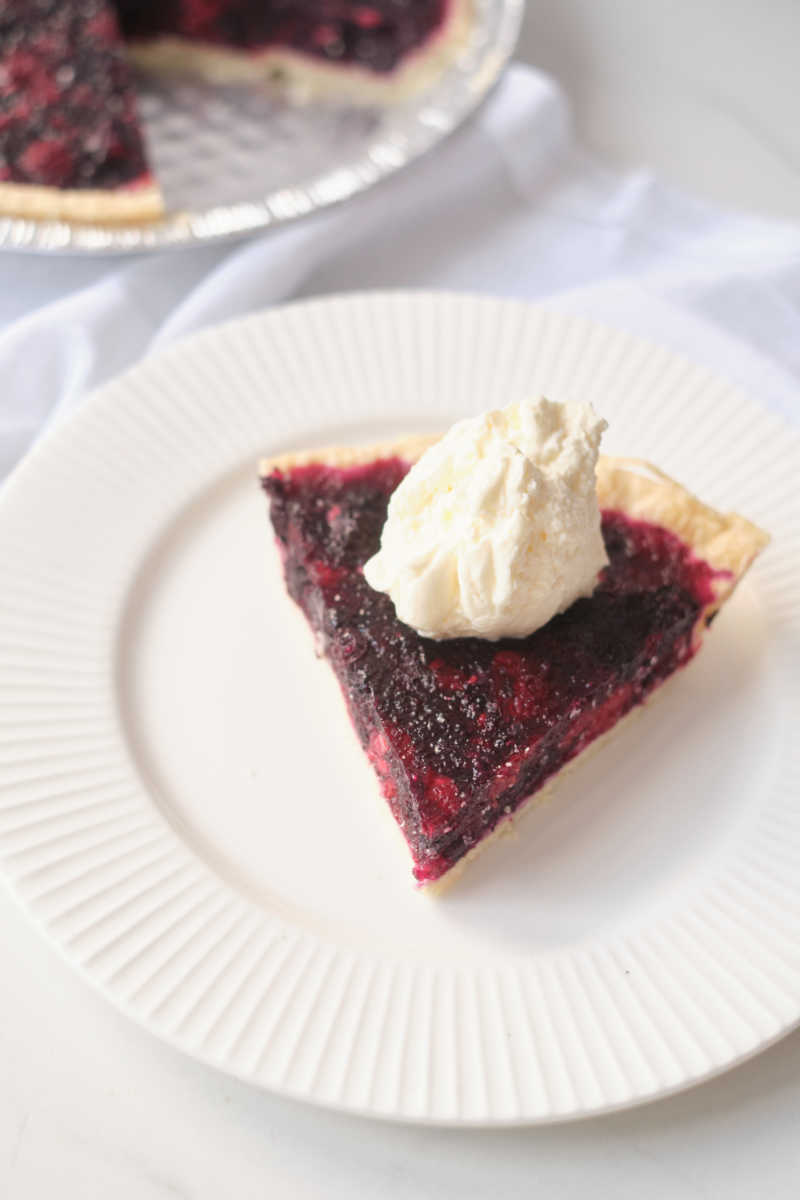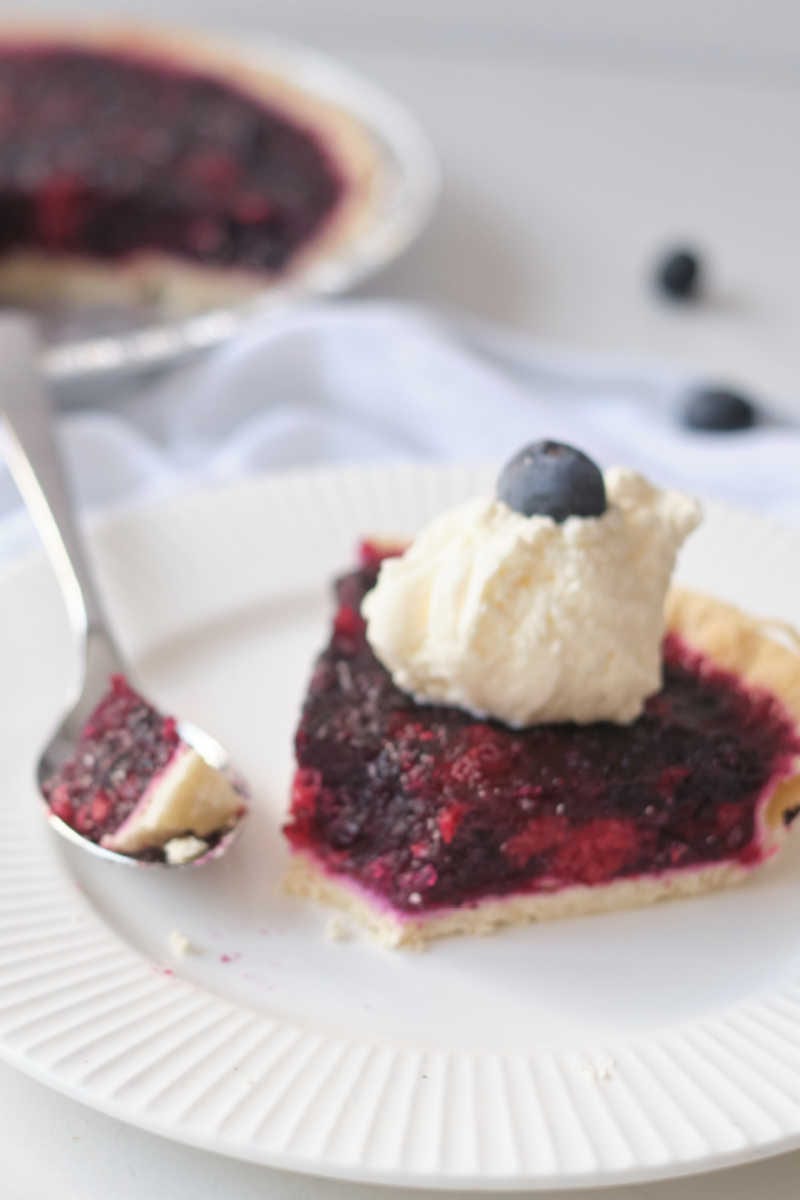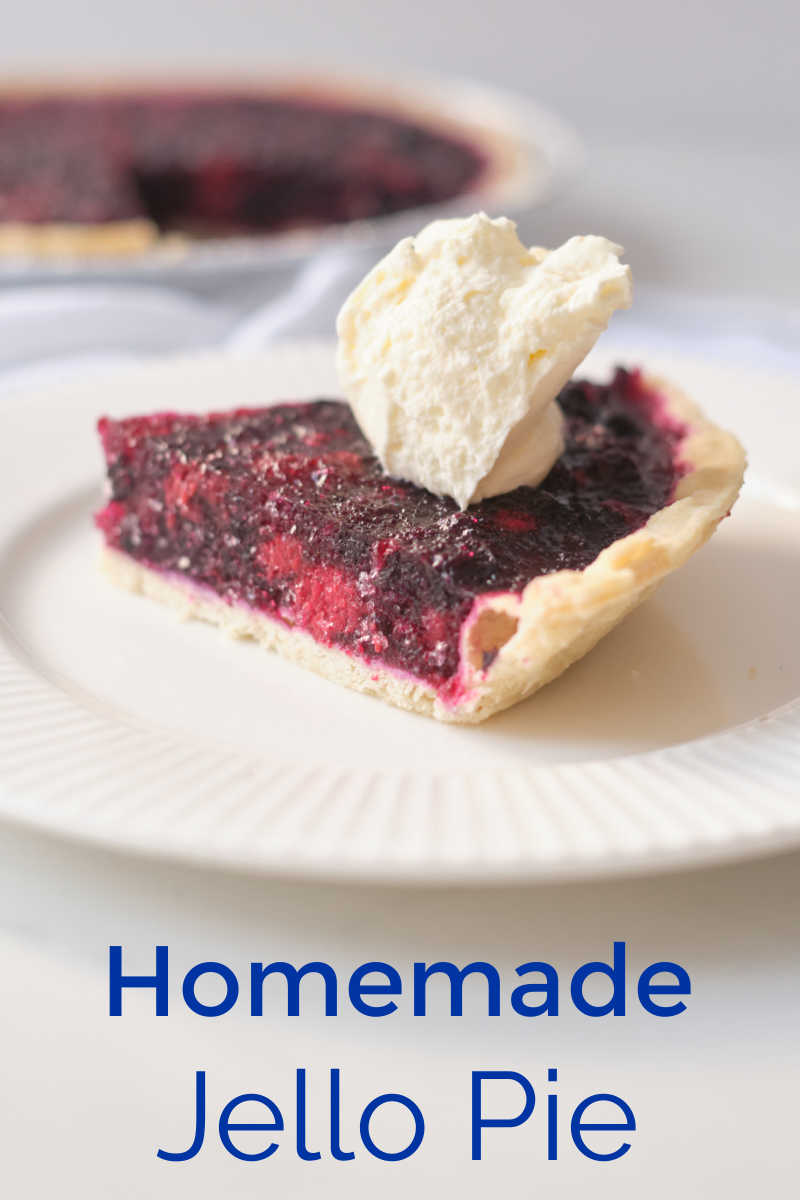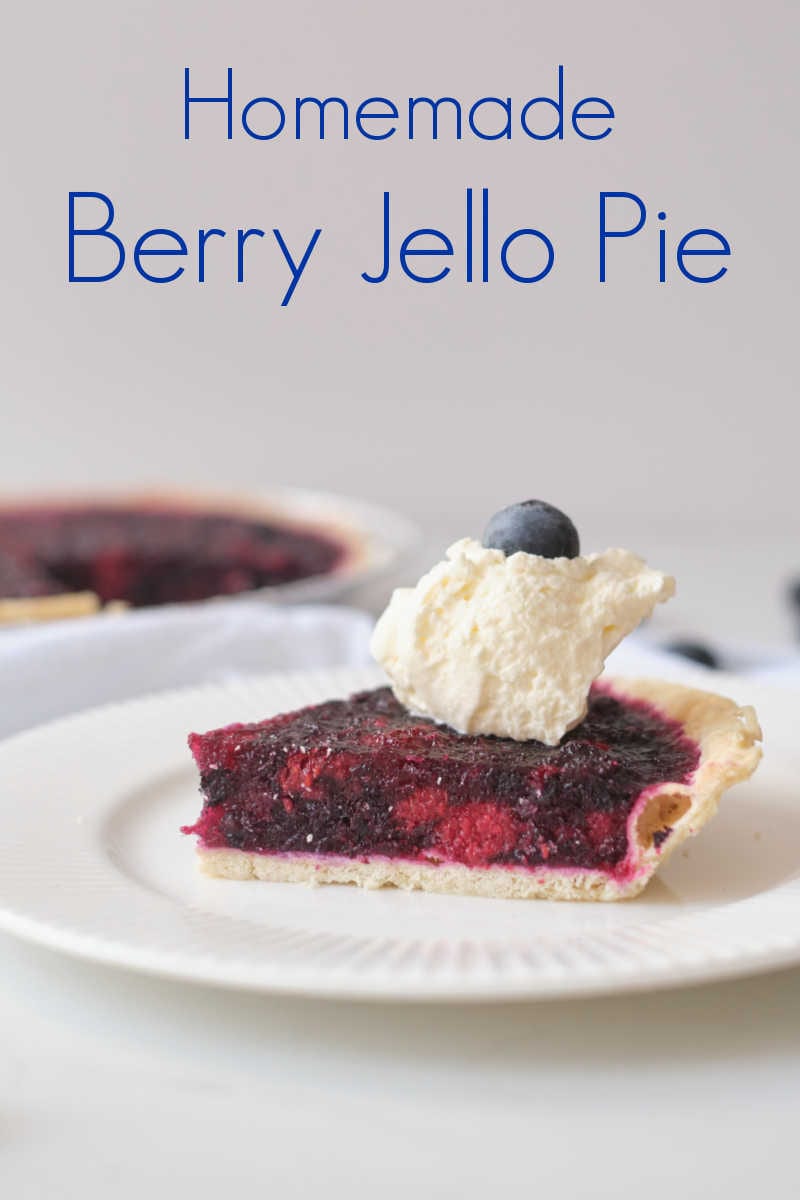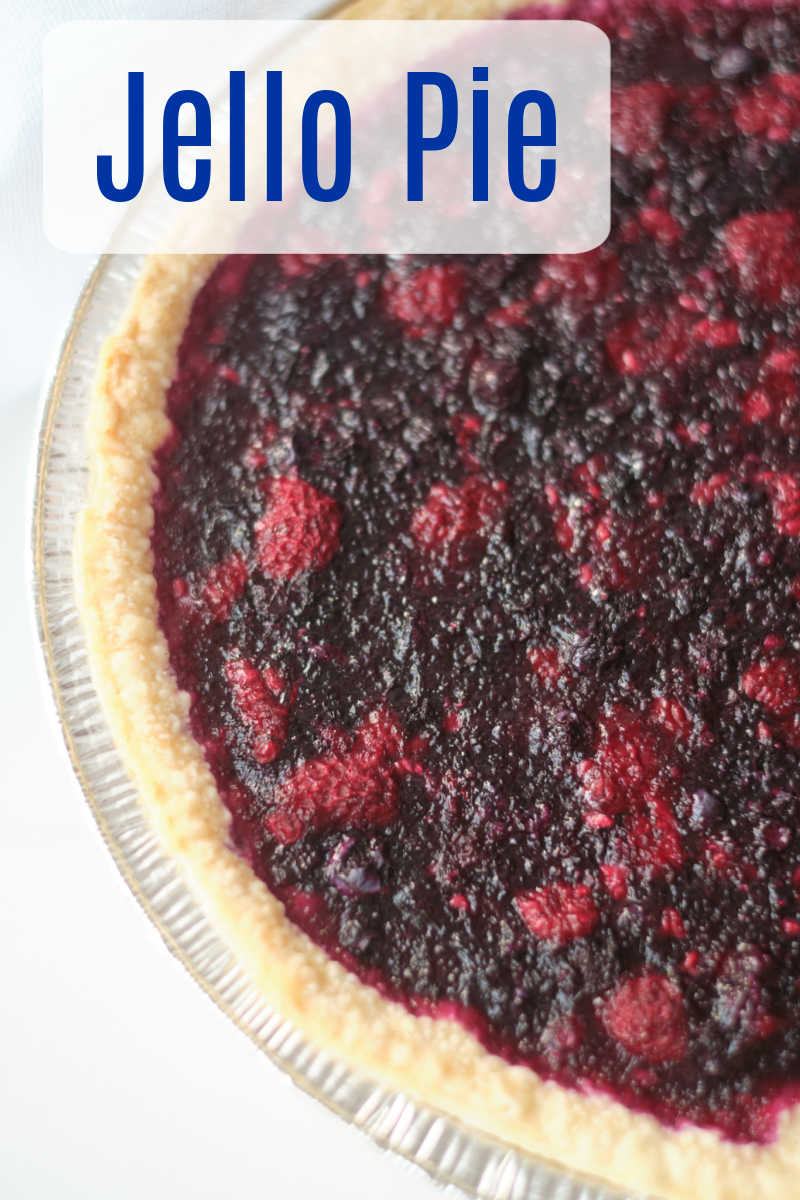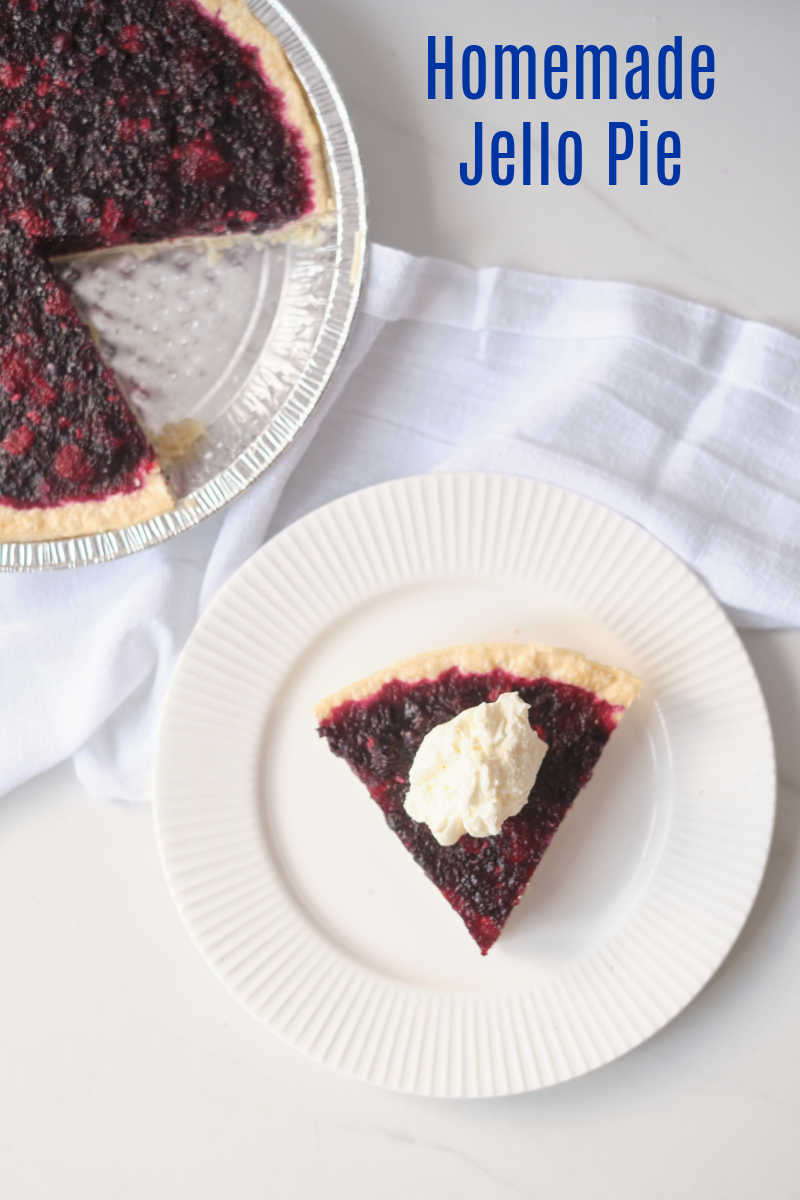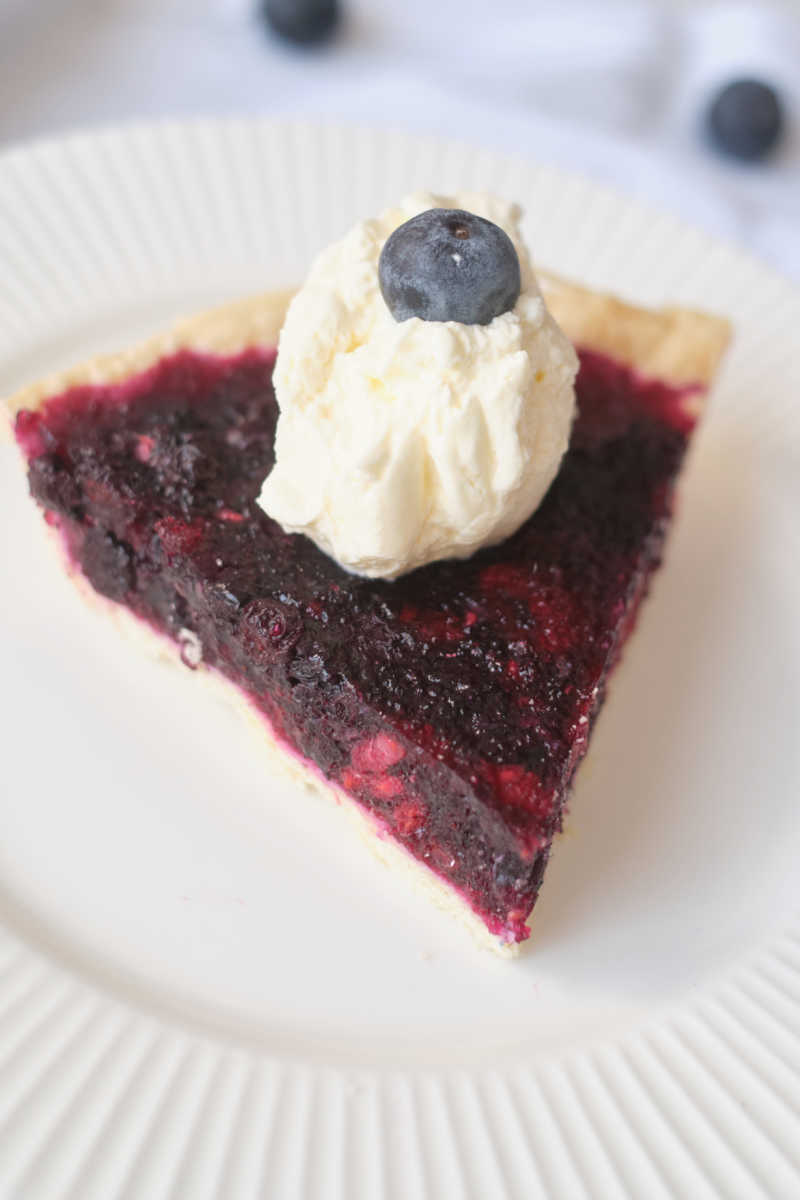 Berry Pie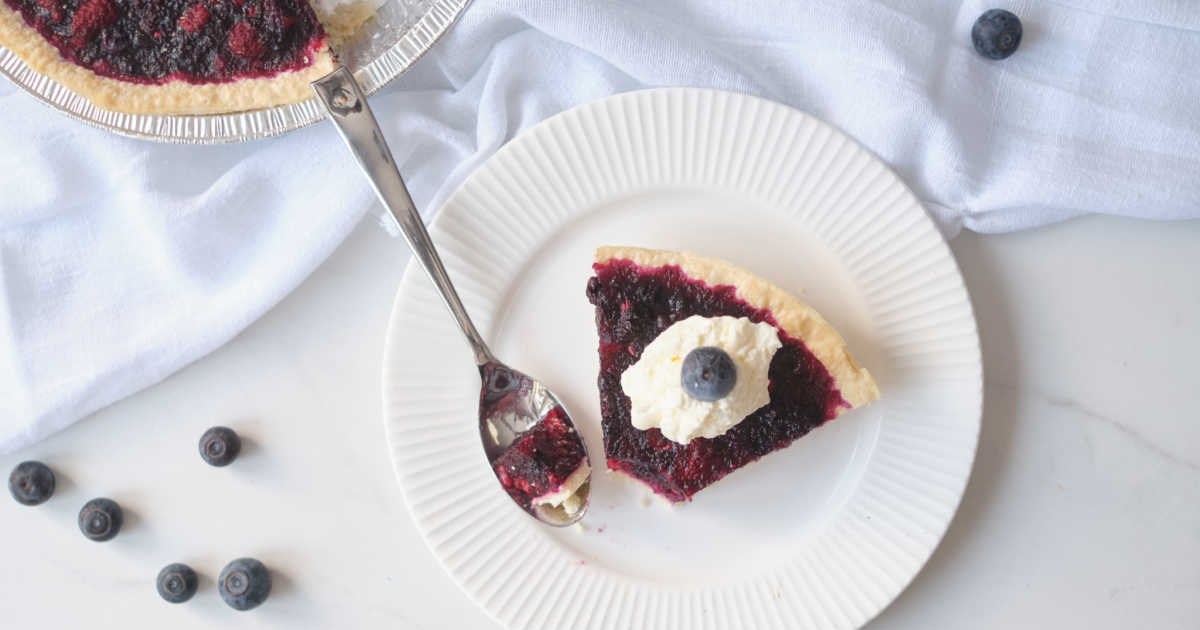 Enjoy a slice of this berry jello pie, which is made with real fruit and unflavored gelatin instead of Jell-O, artificial flavors, colors and sugar.
That's right. This has the fun wiggly texture of gelatin, but it doesn't start with Jell-O.
The pie does have a sweet taste, since it is made with blueberries, raspberries and apple juice.
But it doesn't need any extra sugar and the color comes from the berries, too.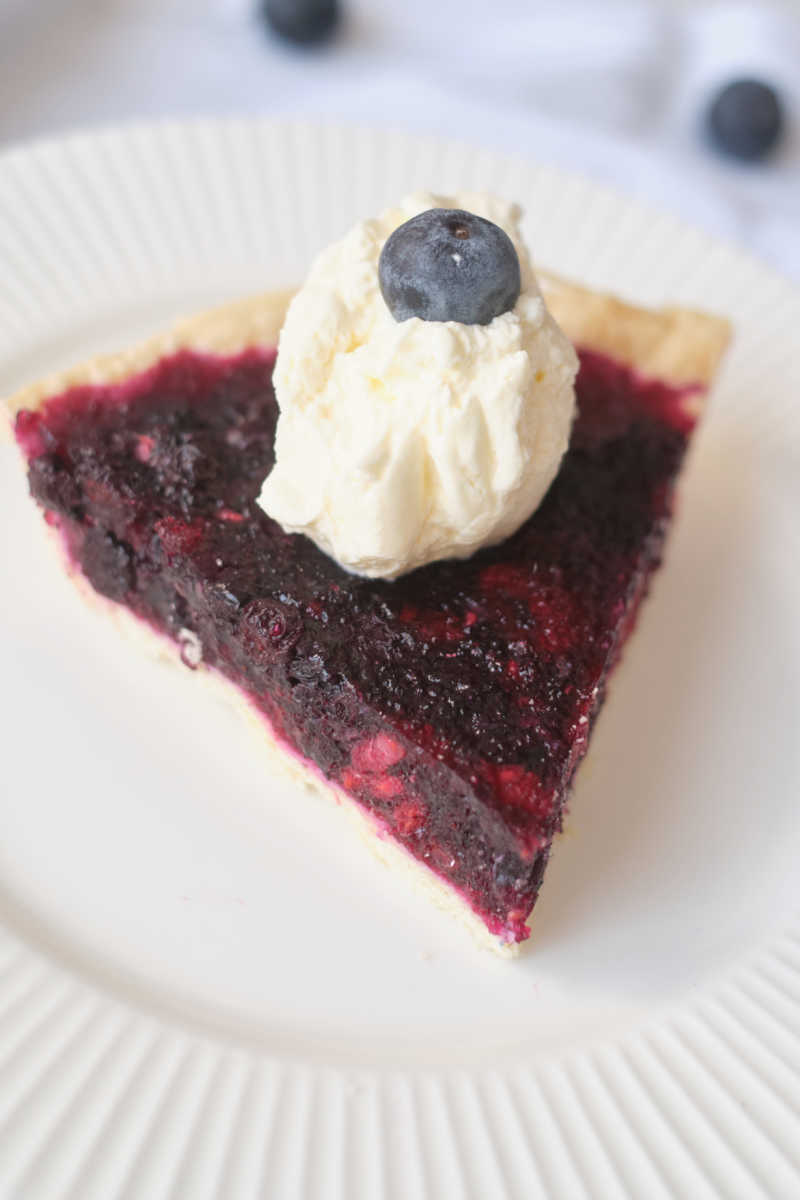 This is a fun dessert that can be made ahead of time, instead of during that last minute crunch as you are getting ready for a special meal.
Start with your favorite pie crust, either homemade or store bought.
Then it takes just a few minutes to mix up the gelatin filling to pour into the pie shell.
Place it into your refrigerator, so that it is ready about 4 to 6 hours later.
Eat it as is or top each slice with a dollop of whipped cream and a fresh berry.
Enjoy!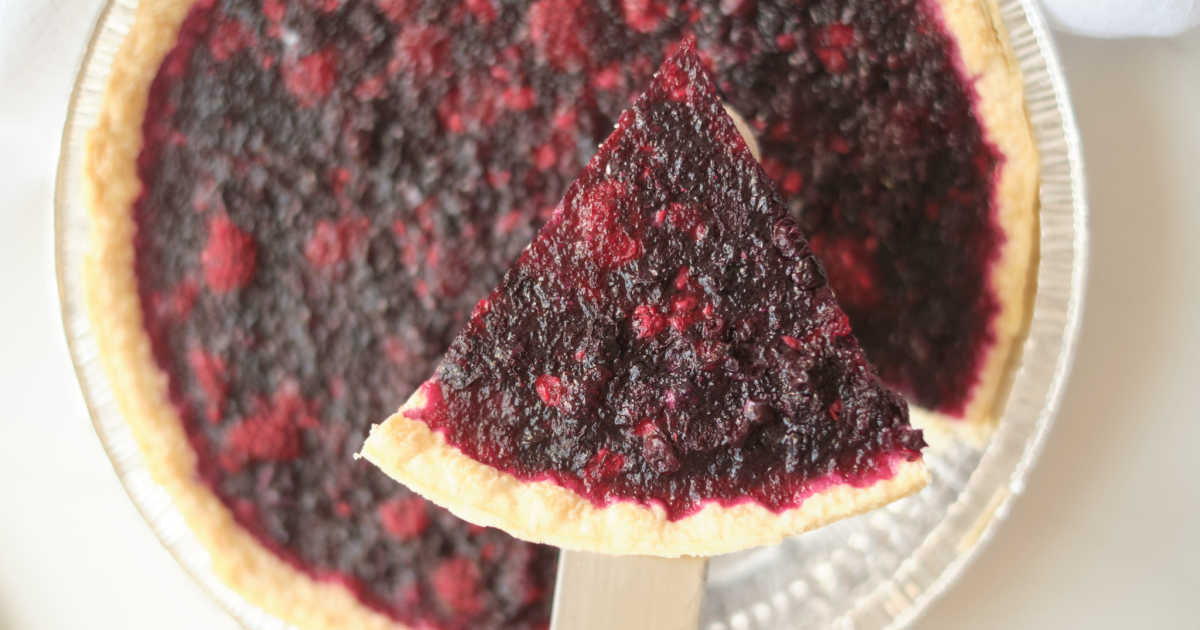 Berry Jello Pie Recipe
Prep time: 10 minutes
Total time: overnight
Serves 6-8
Ingredients
2 cups Frozen Blueberries, thawed
2 cups Frozen Raspberries, thawed
3 T Unflavored Clear Gelatin
1 cup Apple Juice
1 Cooked Pie Shell
Garnish
Whipped Cream
Fresh Berries
Supplies
Measuring Cup
Measuring Spoon
Microwave Safe Mixing Bowl
Instructions
1) Pour apple juice into a microwave safe mixing bowl and heat, so that it is warm.
2) Stir in gelatin, so that it is dissolved and thoroughly mixed in.
3) Add the thawed fruit including the juices.
4) Pour the gelatin mixture into the prepared pie shell and refrigerate overnight.
5) To serve, cut into pieces and top with whipped cream and a fresh berry.
More from Mama Likes To Cook
Check out my dessert recipes, so you can get more sweet inspiration.
Following are a few of my other treat recipes that are great for the holidays:
Then take a look at the rest of my vegetarian recipes, so you can have even more delicious fun in the kitchen!