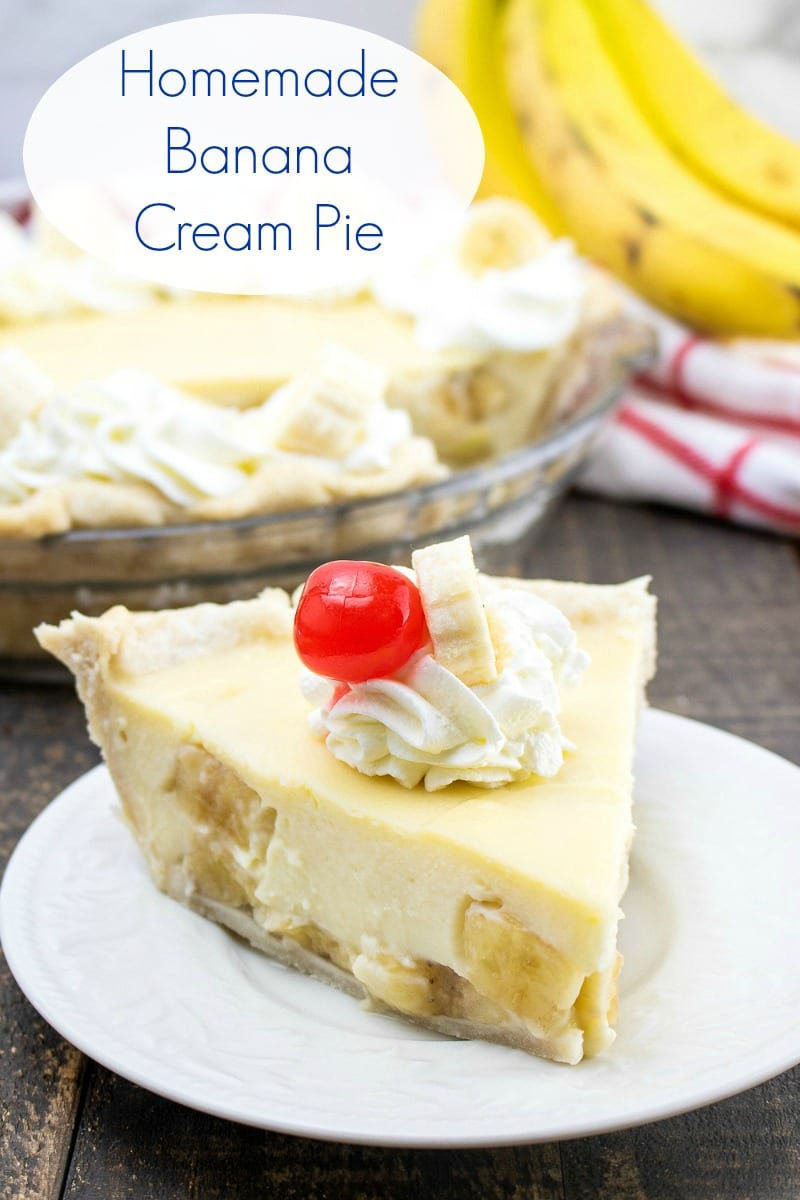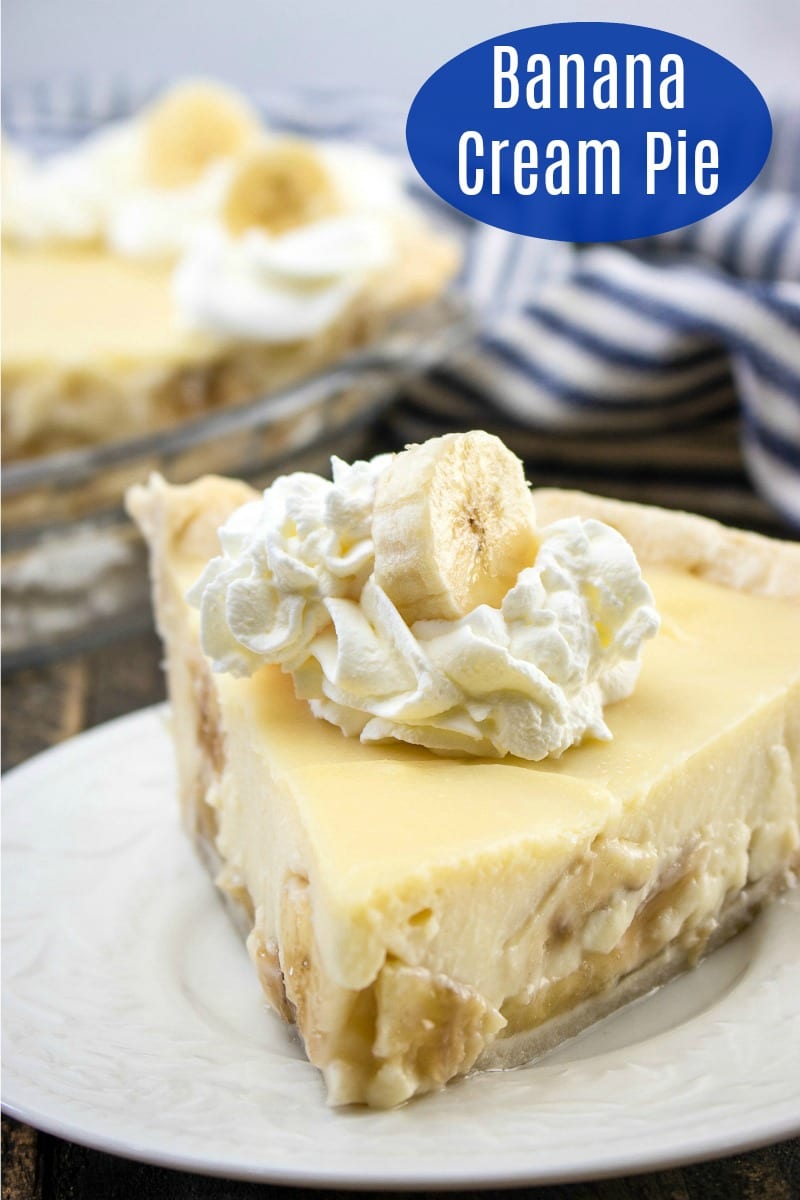 Classic Banana Cream Pie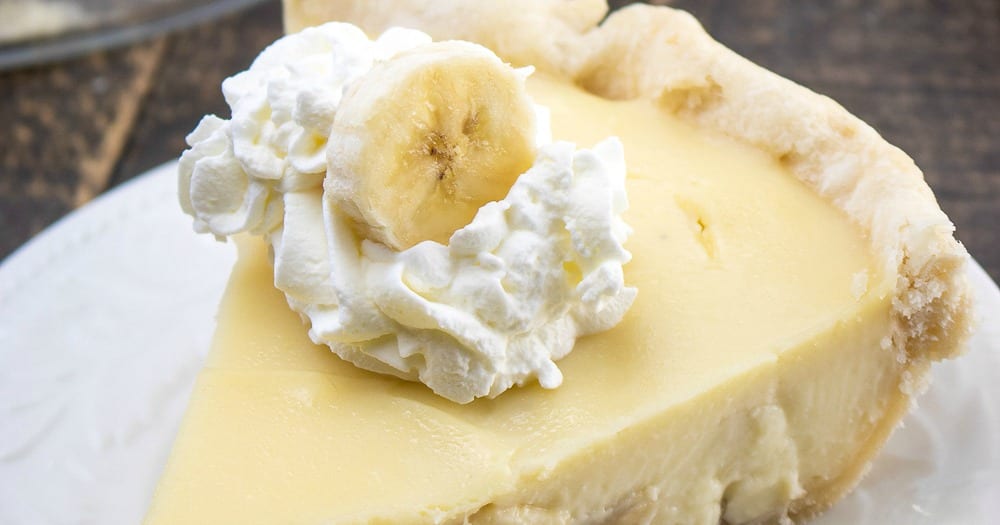 When you have a few ripe bananas on hand, it is the perfect time to make a classic banana cream pie with a homemade crust.
If you've never made a crust from scratch before, it isn't something to be afraid of.
The crust only takes a few minutes to mix together.
However, you can use a pre-made crust, if you prefer.
The crust is partially pre-baked on its own.
Then, you'll add the banana slices and creamy custard before finishing the bake.
When you follow this technique, the crust will be cooked properly all the way through.
Enjoy!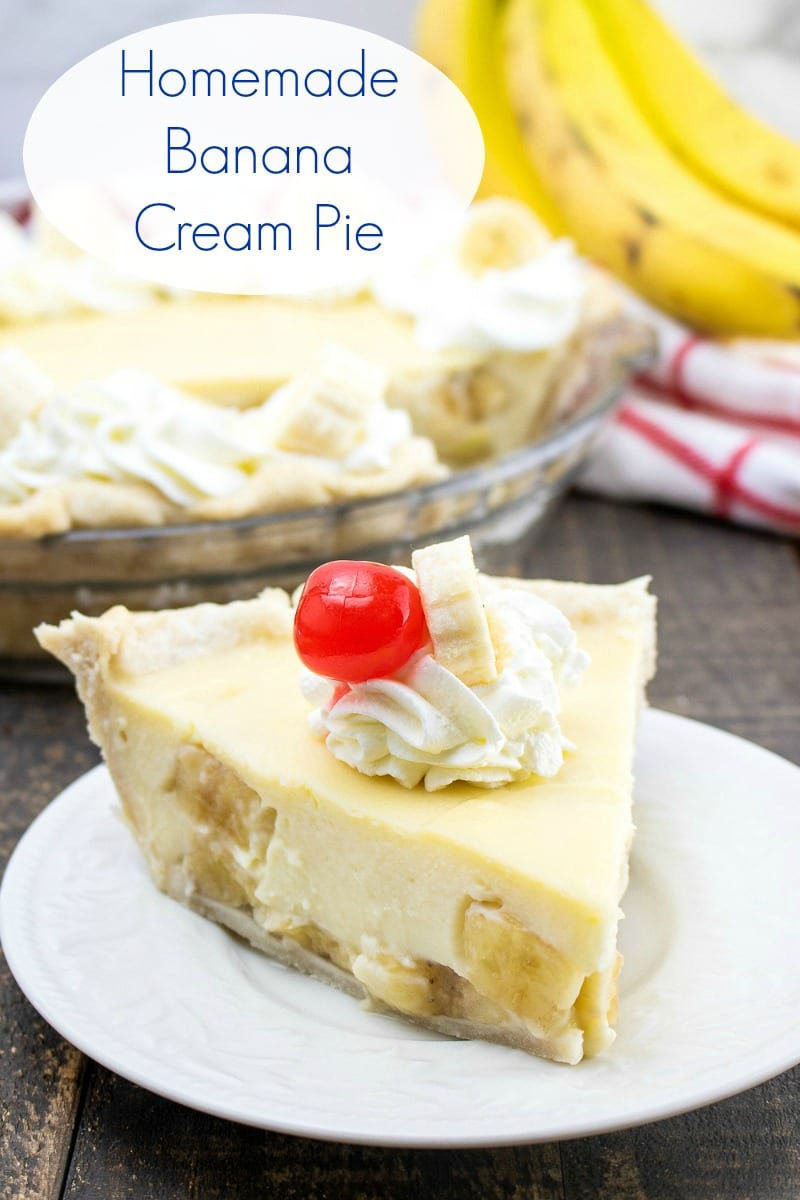 Banana Cream Pie with Homemade Crust
Prep time: 25 minutes (+ time to chill)
Baking time: 40 minutes
Yields 8 slices
Ingredients
Pie Crust
1½ cups All-purpose Flour
½ t Salt
2/3 cup Shortening
3-6 T Ice Cold Water
Pie Filling
1 cup Heavy Cream
2 cups Whole Milk
2 Large Eggs
¾ cup Granulated Sugar
¼ cup Cornstarch
¼ t Salt
2 T Unsalted Butter
1 oz. pkg. Unflavored Gelatin
2 t Vanilla Extract
5 Ripe Bananas
Garnish
Whipped Cream
Banana Slices
Supplies
Stand Mixer
Measuring Cups
Measuring Spoons
Rolling Pin
9″ Deep Dish Pie Pan
Parchment Paper
Pie Weights
Saucepan
Whisk
Instructions
1) Place oven rack in the center position and preheat oven to 400°.
2) Mix the flour, salt and shortening with a stand or hand held mixer. Slowly add in the cold water a little at a time, so that the dough clumps together and can form a ball.
3) Roll the dough into a 12 inch round on a lightly floured surface. Press the dough into the pie pan and trim excess dough from the edges. Crimp the edge with your fingers.
4) Line the pie crust with parchment paper and add pie weights. Pre-bake the crust for 15 minutes.
5) Remove the crust from the oven and remove the pie weights.
6) Add the cream, milk, eggs, sugar, salt, gelatin and corn starch to a saucepan. Whisk together while heating on medium high. When it has thickened into custard, remove from heat and stir in butter and vanilla.
7) Slice bananas and line the bottom of the pie crust with two layers of slices. Pour the custard over the bananas.
8) Reduce the oven to 350° and bake the pie for 20 to 25 minutes.
9) Remove from oven and cool the pie completely. Then transfer to the refrigerator and chill for at least a few hours.
10) To serve slice and top with whipped cream and a banana slice.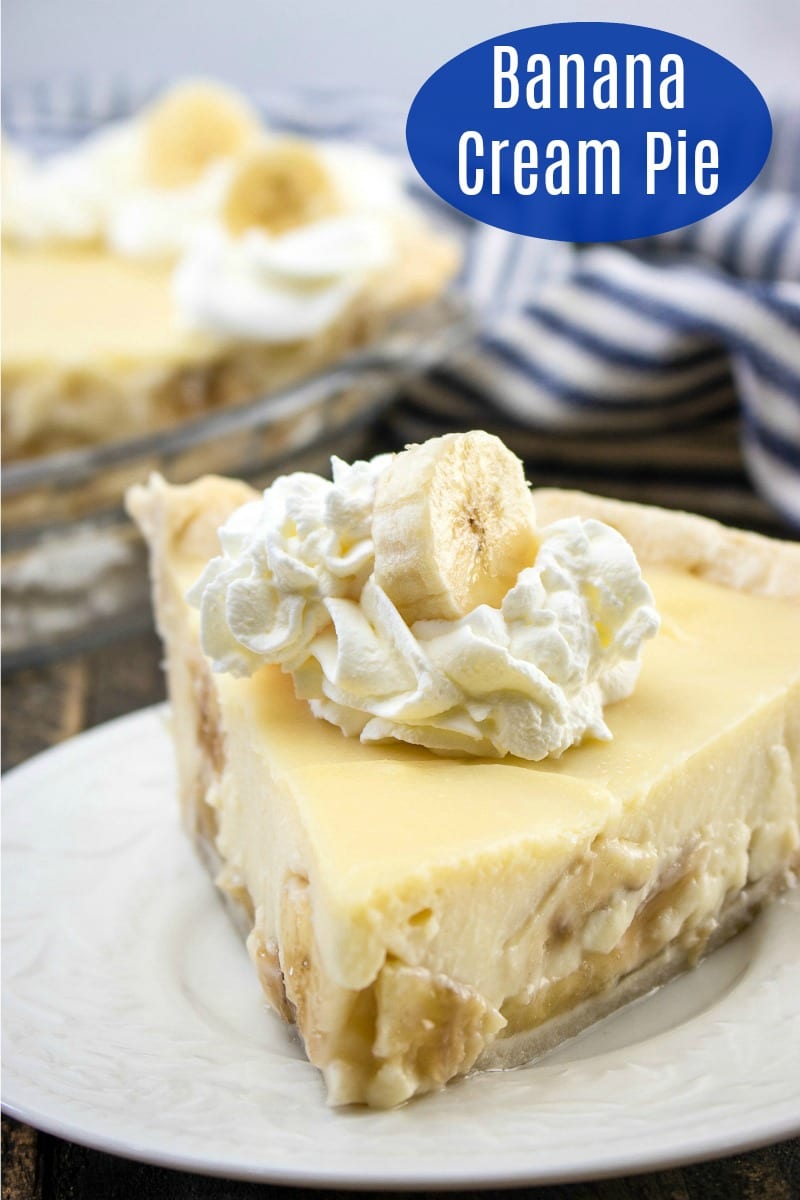 More from Mama Likes To Cook
Check out the rest of my vegetarian recipes, so you can get more great ideas for baking, cooking, blending and juicing.
Pie Recipes
Banana Recipes
Shopping Tips
For a beautiful assortment of kitchen necessities and food gifts for the whole family, check out the deals at these online stores.
Are you ready to have some delicious fun in the kitchen?