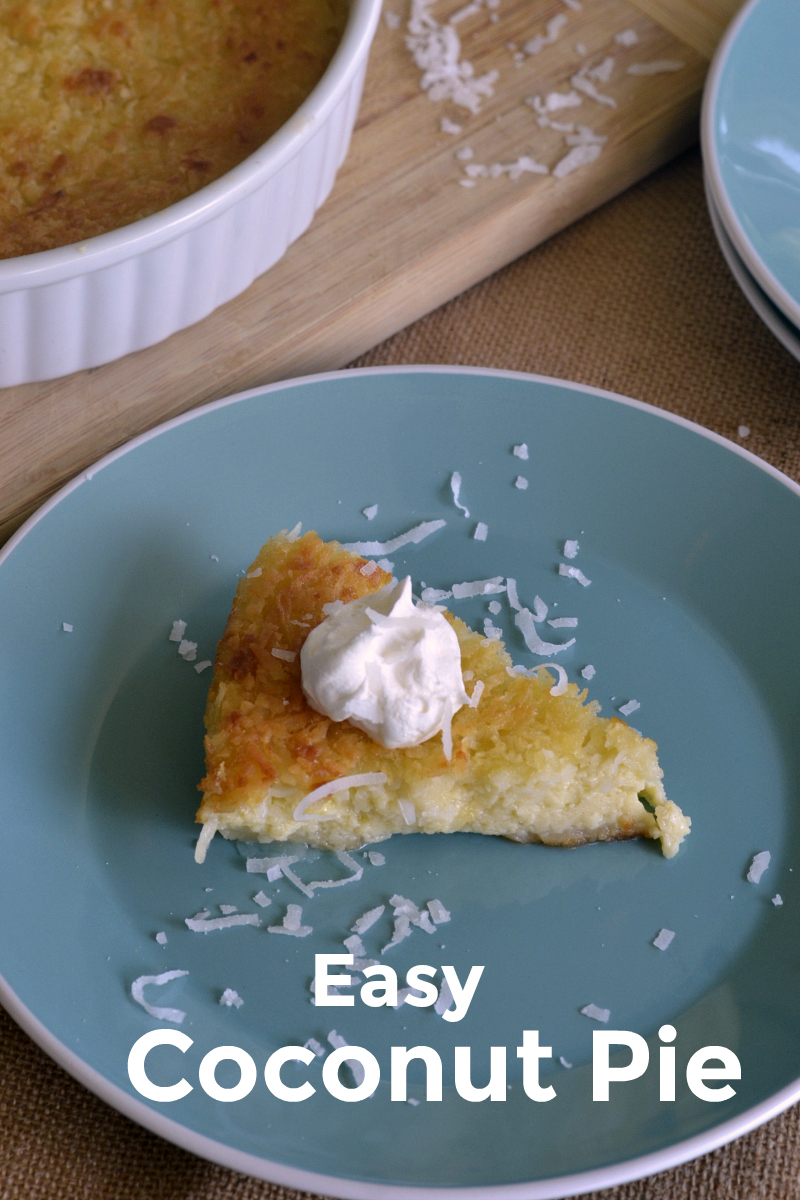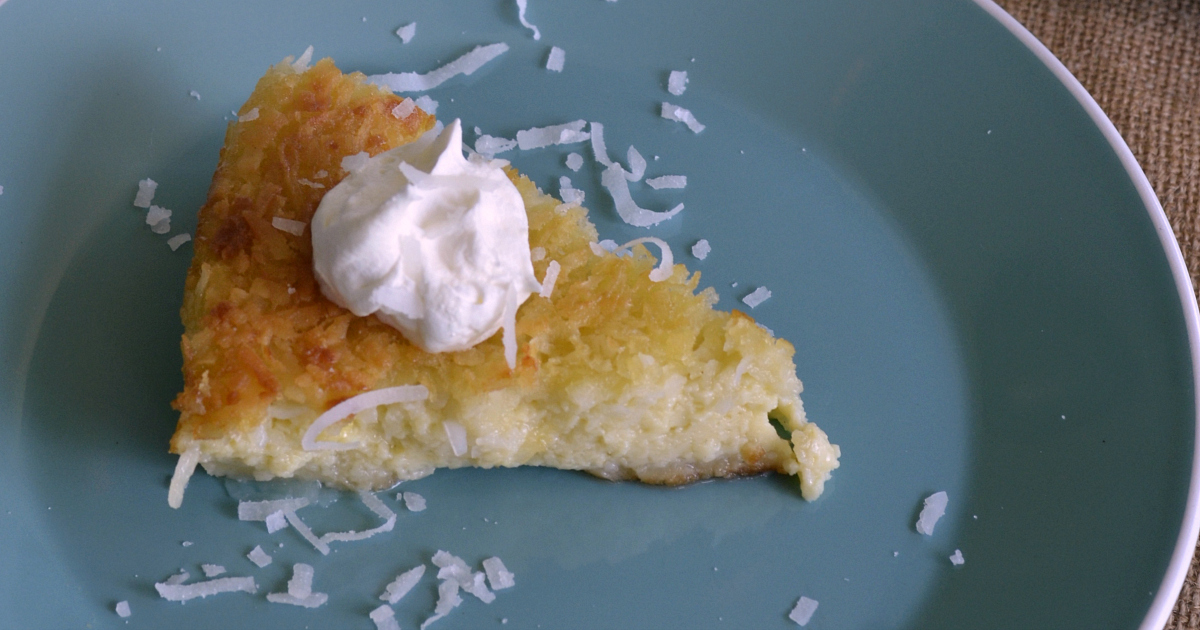 Easy Pie Recipe
Homemade pie is always a treat, so you will love my easy Bisquick coconut pie recipe.
Even little kids will be able to help you make it, since it really is simple to put together.
Often, it is the crust that scares people away from attempting to make a pie at home.
You don't have to worry about the crust, when you follow this easy dessert recipe.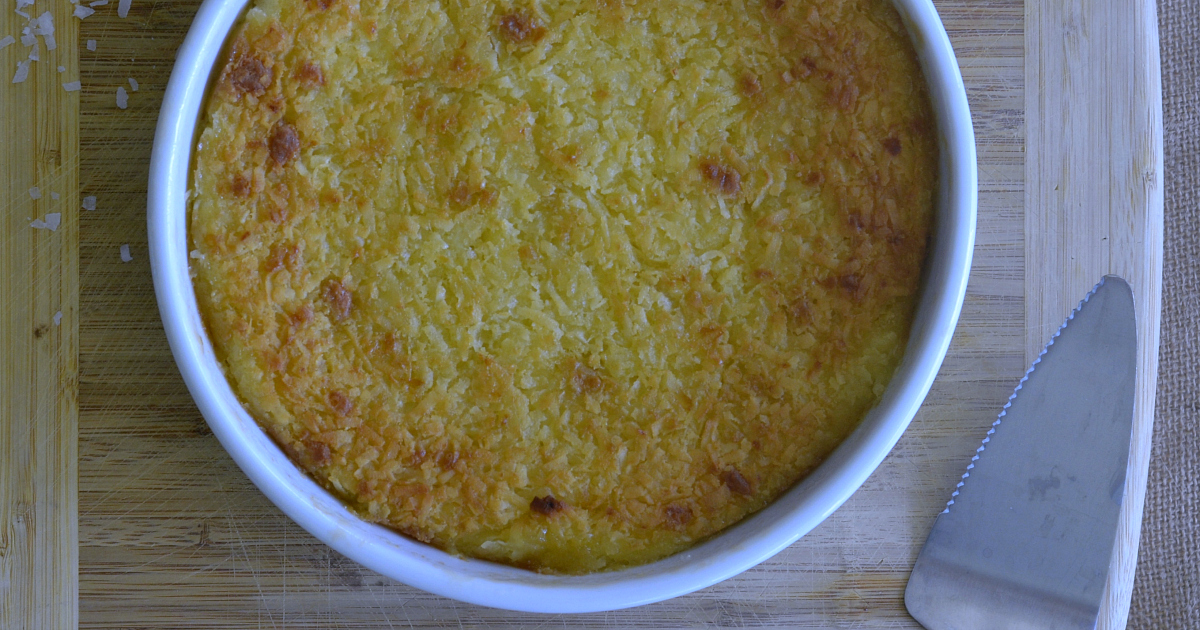 There is no need to actually make a crust, since the crust happens automatically.
When you bake the pie, it separates itself into layers.
First, there is the crust layer on the bottom.
Then, there is the custard-like middle and a layer of coconut on the top.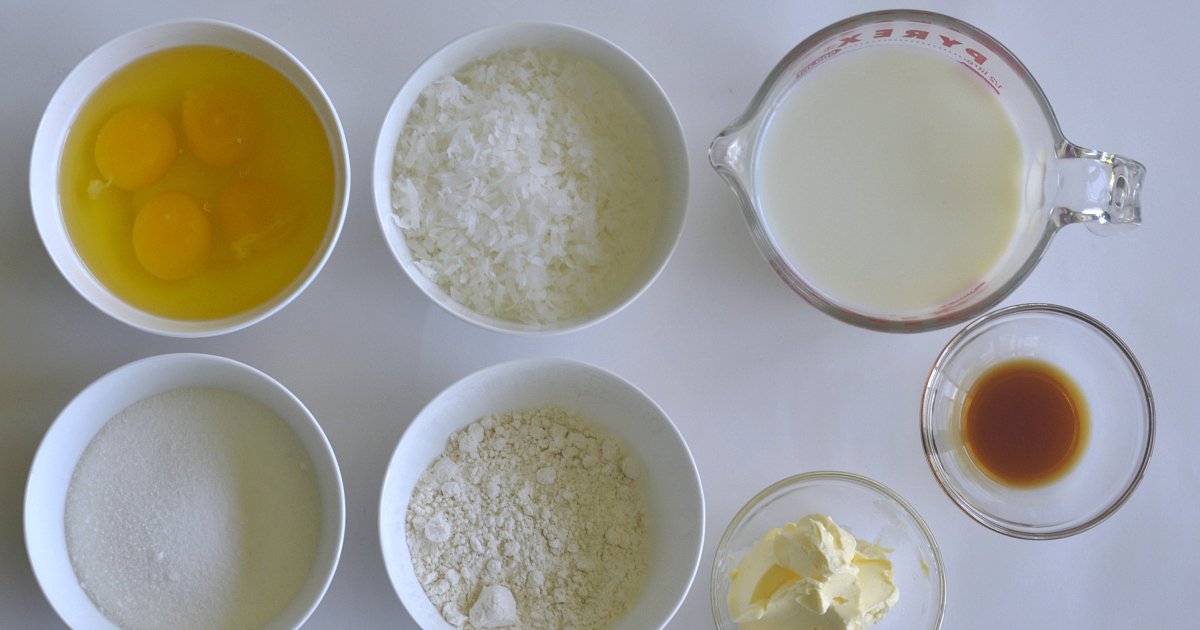 Only seven ingredients are needed to mix up this dessert, and there aren't any special technical skills required.
Fortunately, all of these ingredients are things that I regularly have stocked in my pantry.
This means that I can make this pie at the last minute without a run to the store.
This Bisquick pie is a nice dessert to serve to guests, but is equally appropriate as the finishing touch to a regular family meal.
It is yummy, when you eat it while it is still warm from the oven.
However, you can also serve it at room temperature or after it has been chilled in the refrigerator.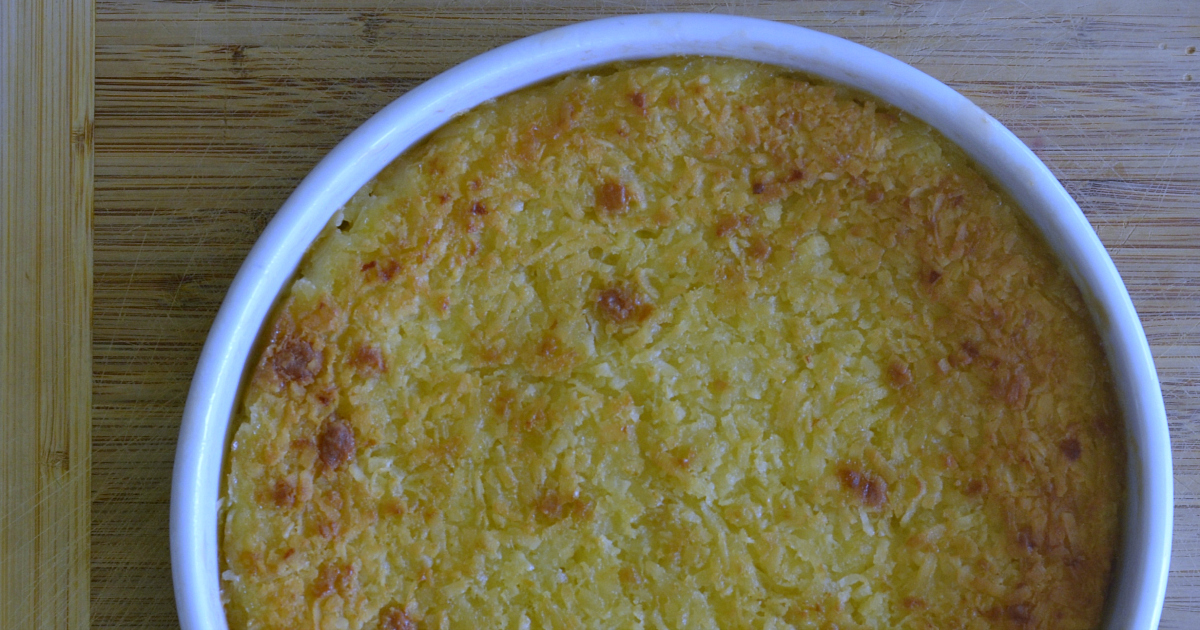 Easy Bisquick Coconut Pie Recipe
Prep time: 5 mins
Bake time: 1 hr
Serves 8
Ingredients:
2 cups of milk
4 eggs
1 1/2 t of vanilla extract
1/4 cup of butter, softened
3/4 cup of sugar
1/2 cup of Bisquick
1 cup of shredded coconut
Instructions:
Preheat the oven to 350°.
Add all ingredients to a large mixing bowl.
Mix all of the ingredients together by hand, so that they are thoroughly mixed without dry lumps.
Pour into a pie dish.
Bake for 1 hour or until the top is golden brown. When it is done, a toothpick will come out clean.
Serve warm, cold or at room temperature.
Refrigerate any leftovers.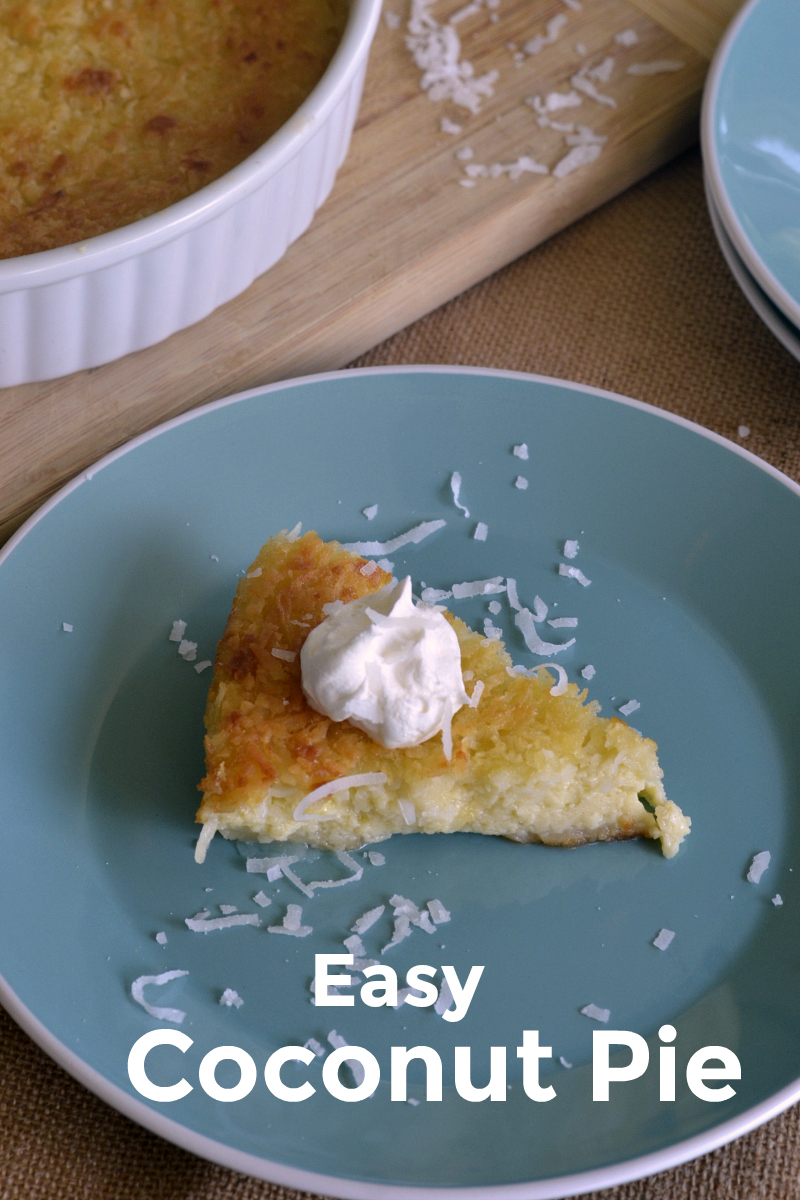 More from Mama Likes To Cook
Check out my other vegetarian recipes, so you can get more kitchen inspiration.
Coconut Recipes
Pie Recipes
Shopping Tips
For a beautiful assortment of kitchen necessities and food gifts for the whole family, check out the deals at these online stores.
Are you ready to have some delicious fun in the kitchen?