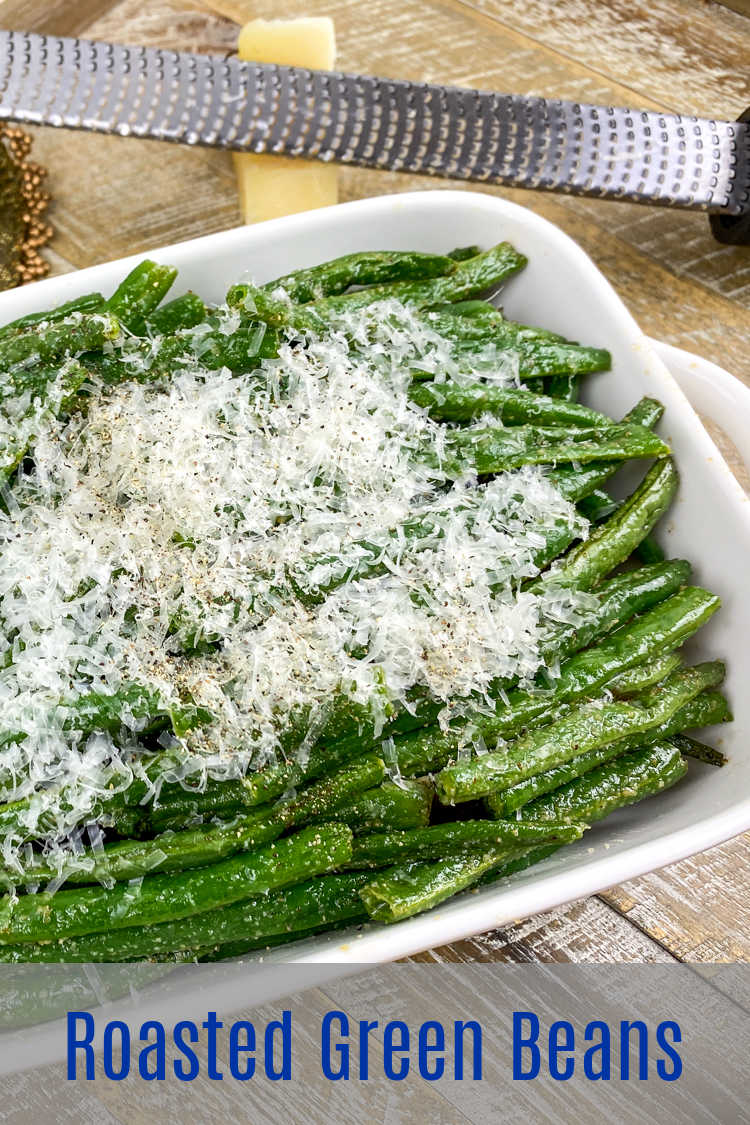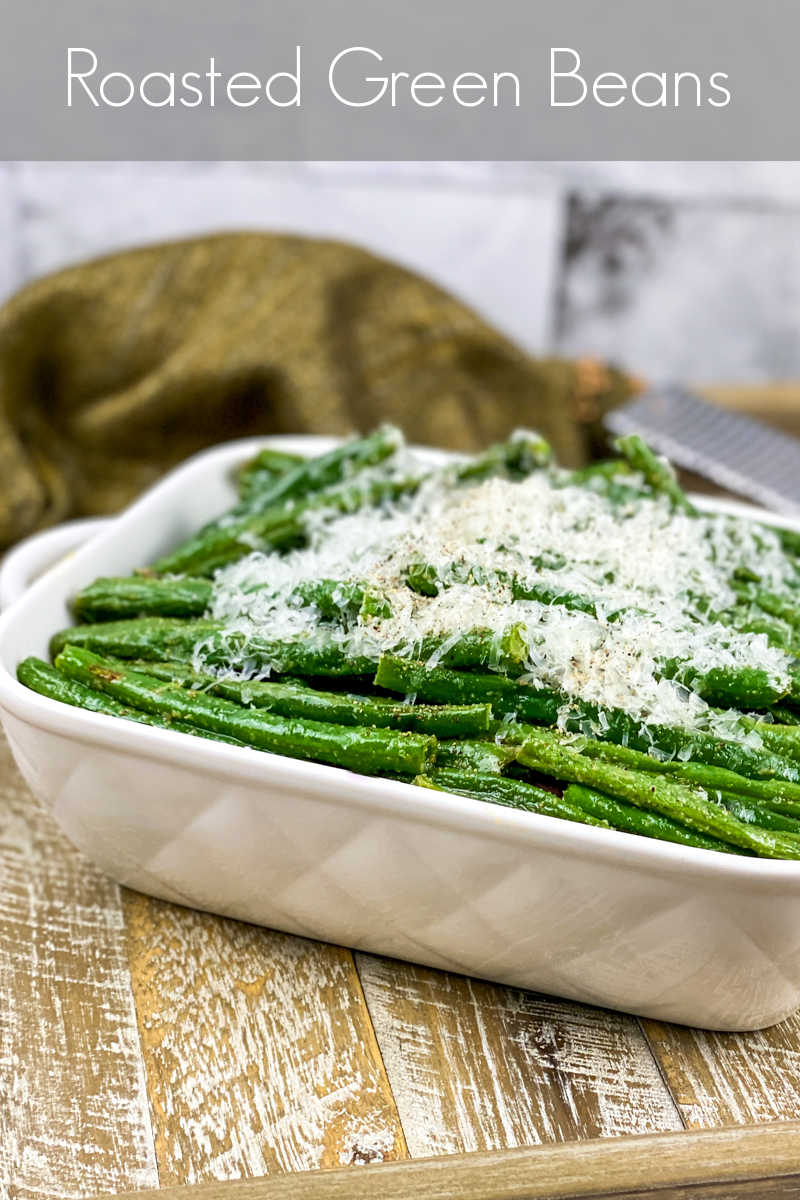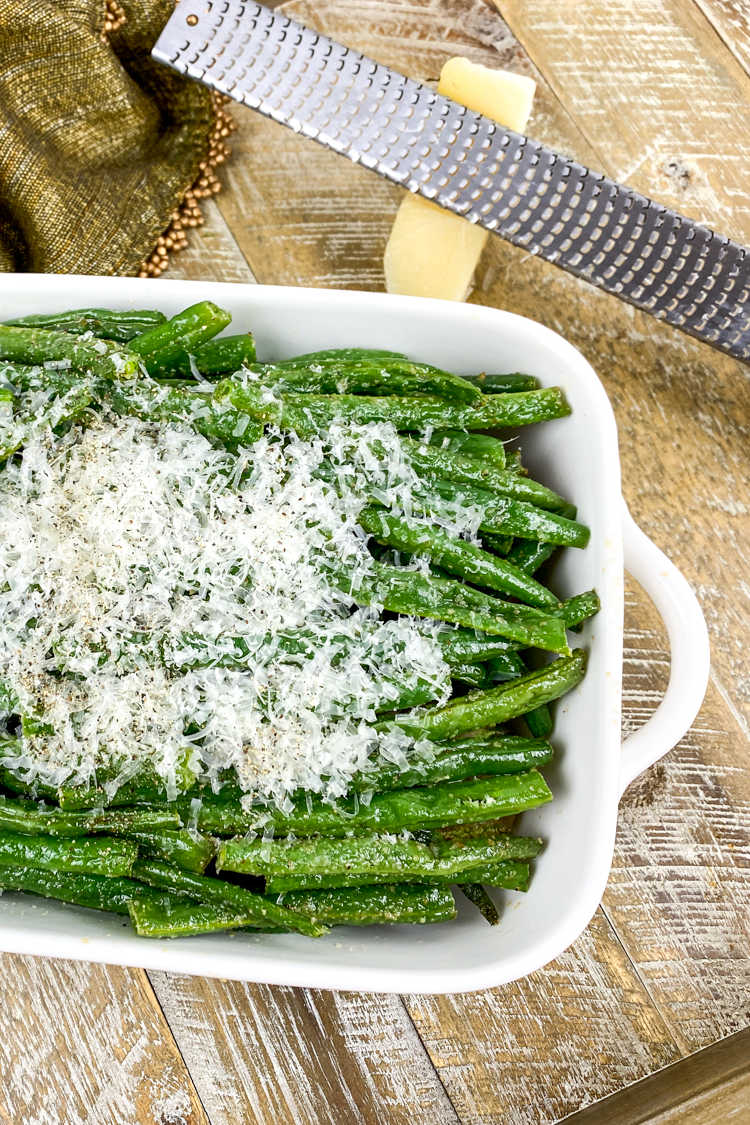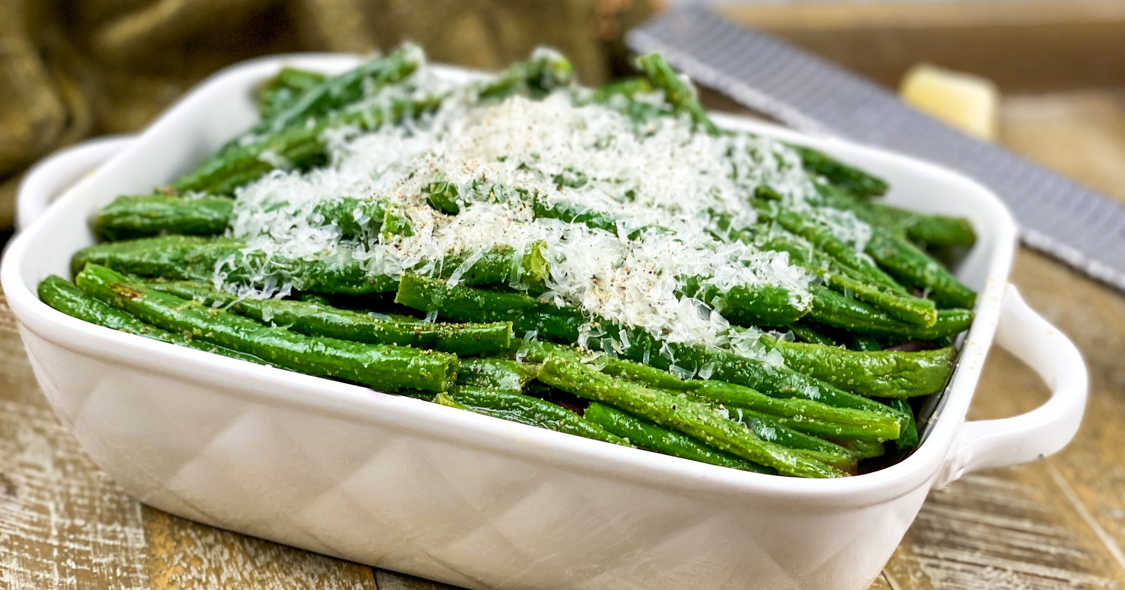 Make these oven roasted green beans topped generously with Parmesan, when you want a classic dish that feels special.
It is simple and only has a few ingredients, so the natural flavor of the fresh beans is the star.
Roasting brings out the flavors and the texture of the beans is both crisp and tender.
Each oven can be a little different, so you will want to watch the beans to make sure they don't get overcooked.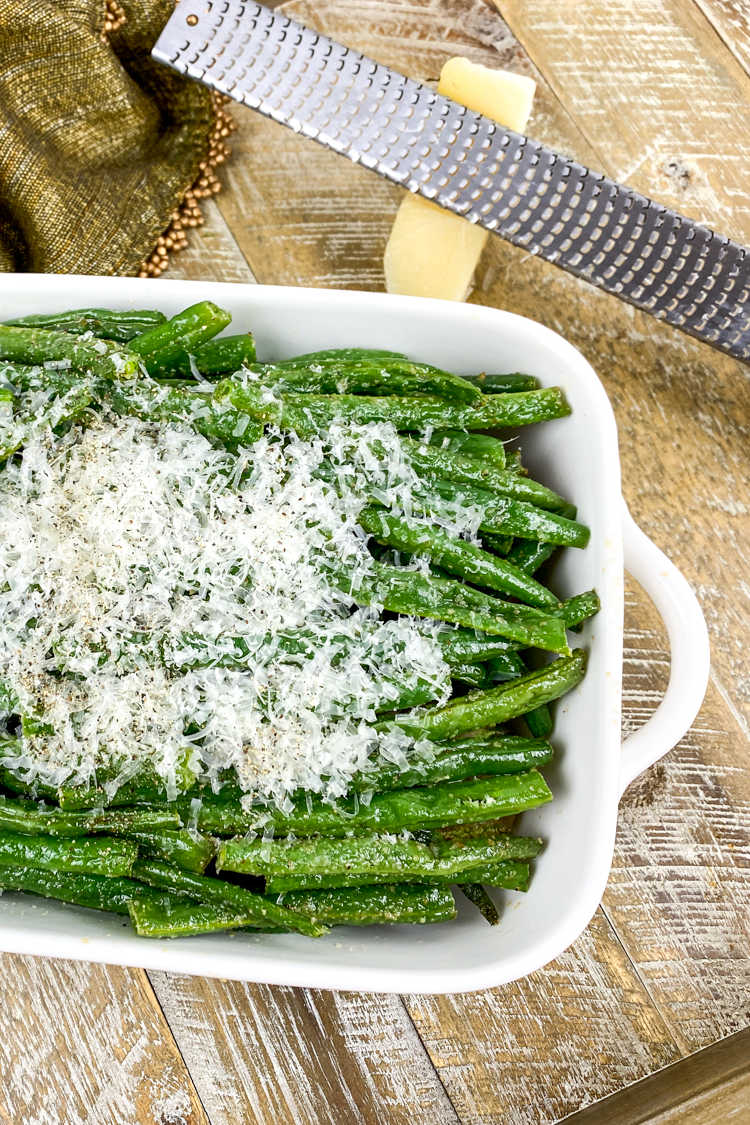 Arrange the roasted the green beans in a serving dish or on a platter, so they look pretty.
Then make these veggies extra special, when you top the beans with freshly grated parmesan cheese.
Shelf stable parmesan is ok for some dishes, but fresh is definitely preferred to go along with these beans.
Either grate your own or pick up a package of refrigerated freshly grated parmesan.
Your family just may ask for a second helping of veggies, when you make these parmesan topped roasted green beans.
Enjoy!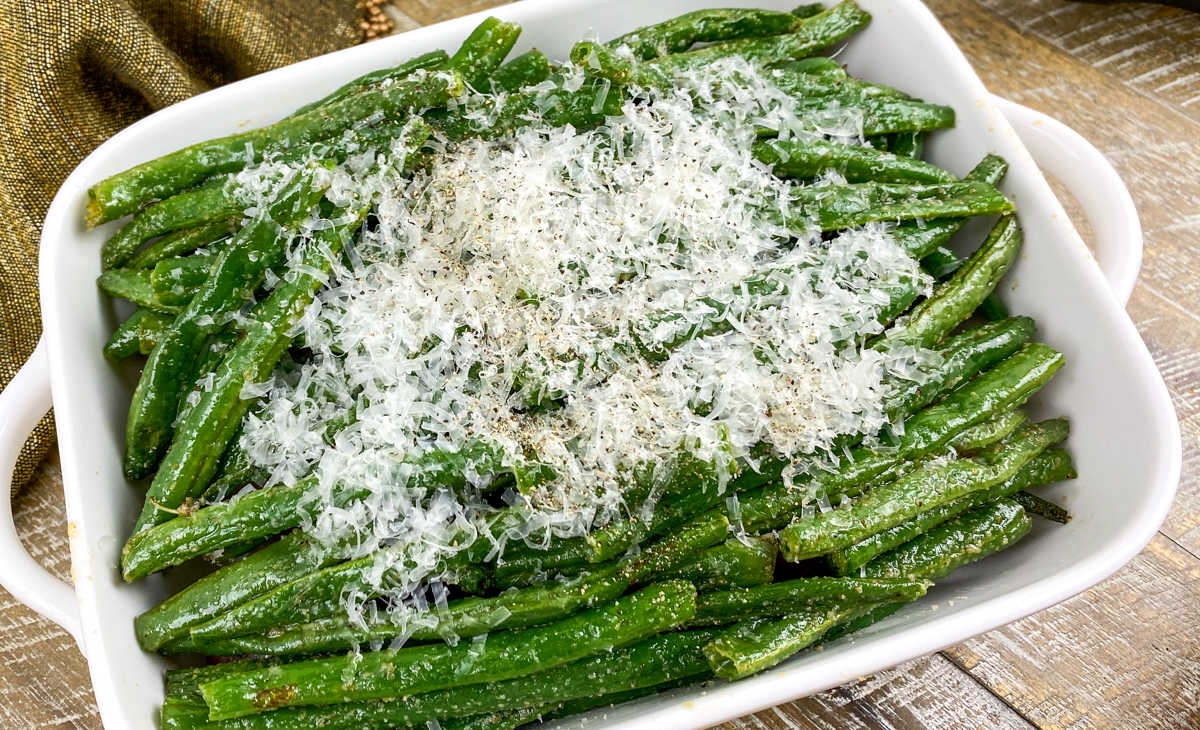 Prep time: 15 minutes
Cook time: 15-20 minutes
Serves: 4
Ingredients
1 lb. Green Beans, trimmed
3 cloves Garlic, minced
3 T Extra Virgin Olive Oil
Salt and Pepper to Taste
3 T Parmesan Cheese, grated
Supplies
Large Rimmed Baking Sheet
Parchment Paper or Silicone Baking Mat
Large Bowl
Tongs
Instructions
1) Preheat oven to 425° and line the large rimmed baking sheet with parchment
paper or a a silicone baking mat.
2) Trim the green beans and place in a large bowl. Add the minced garlic and 2 T olive oil and toss together with tongs, so the beans are coated with oil.
3) Arrange the green beans on the prepared baking sheet in a single layer. Add salt and pepper to taste.
4) Roast in the preheated oven for about 15 to 20 minutes, turning once halfway through. Keep an eye on them and remove from the oven, when they are crisp tender.
5) Remove from oven and arrange beans on a serving platter or dish. Drizzle with the remaining 1 T olive oil and top with fresh grated parmesan cheese just prior to serving.
More from Mama Likes To Cook
If you are looking for a sweet something, check out my dessert recipes.
Also, take a look at more of my delicious dinner recipes.
Then take a look at the rest of my vegetarian recipes, so you can have even more delicious fun in the kitchen!