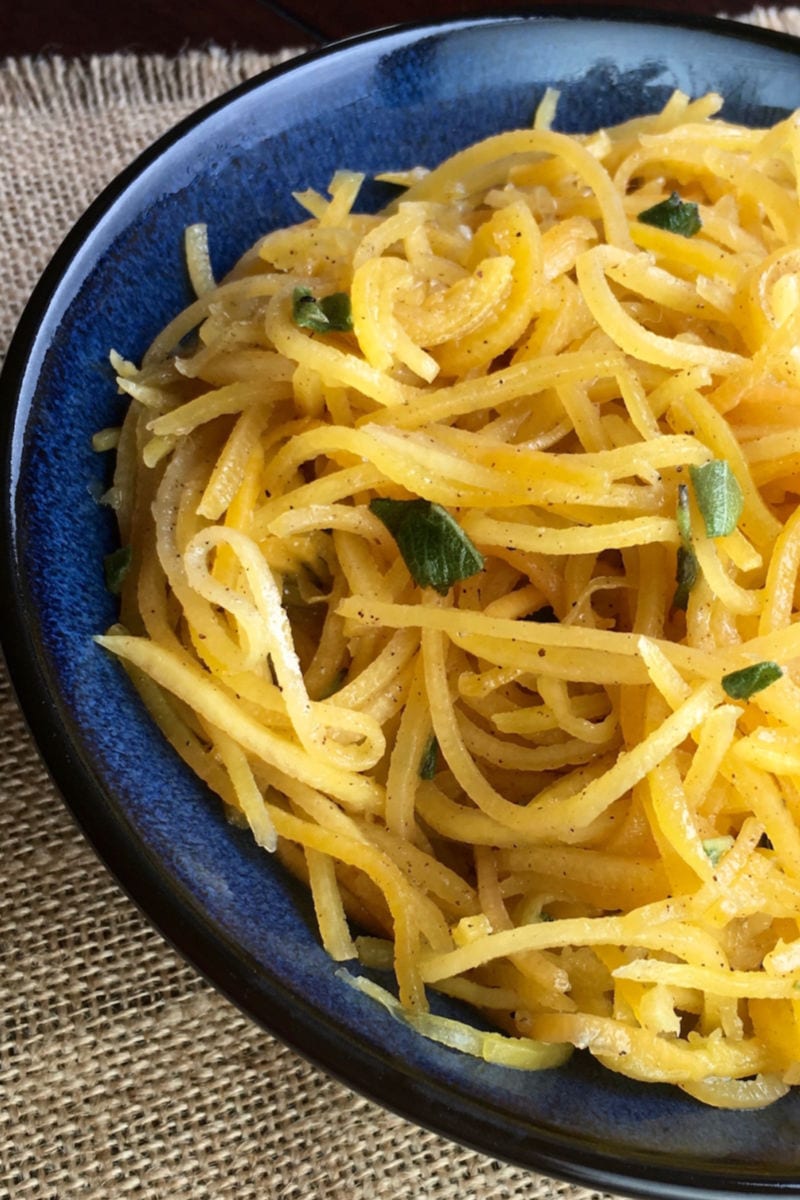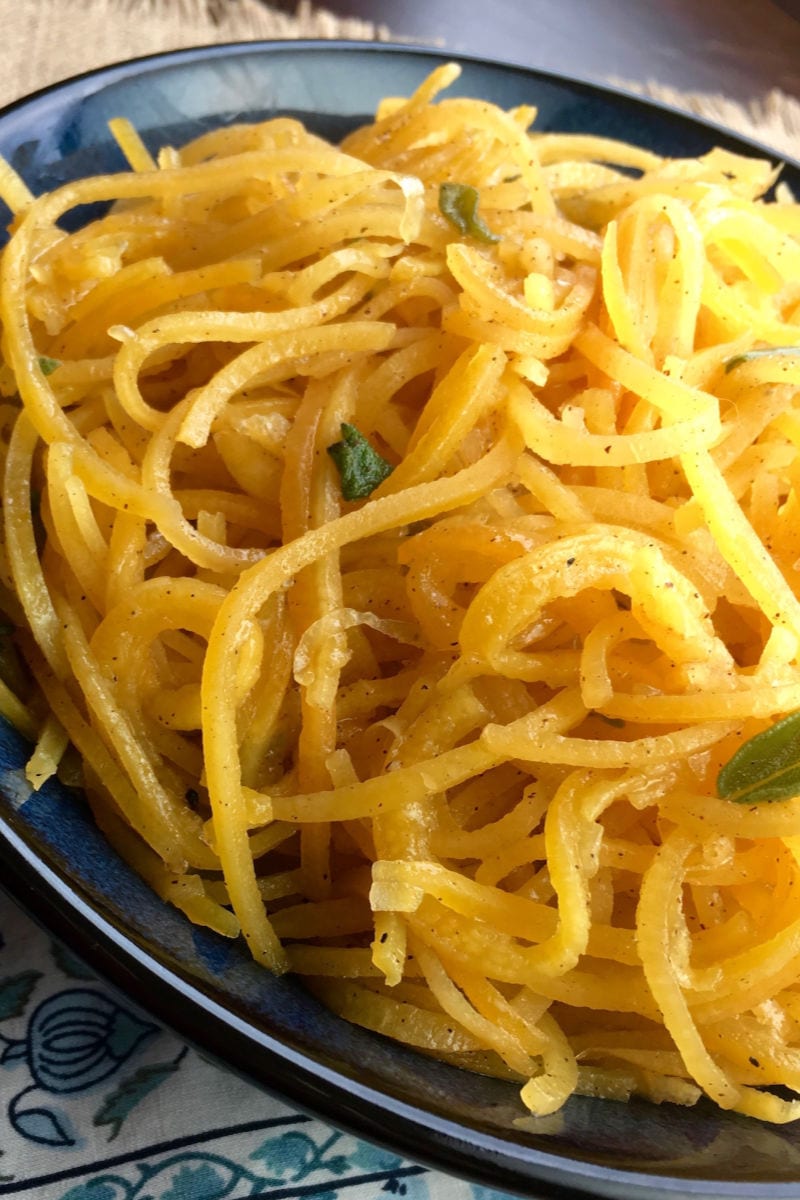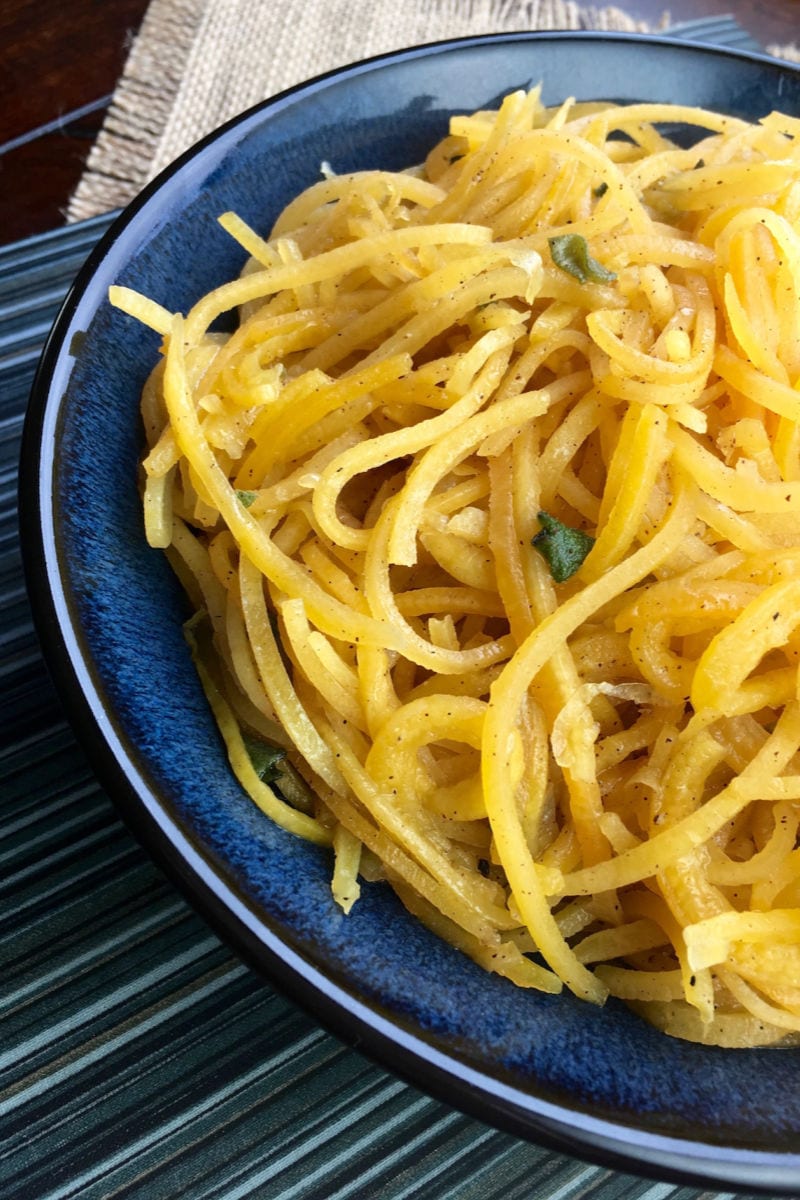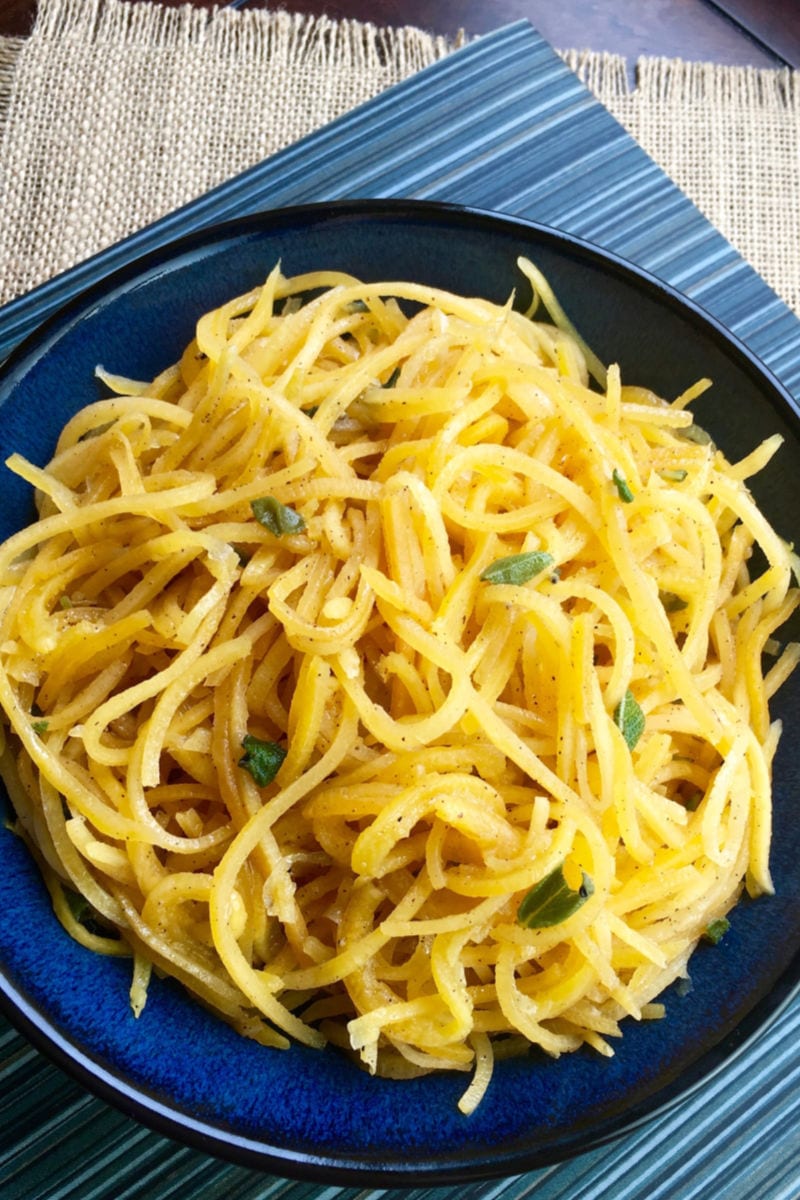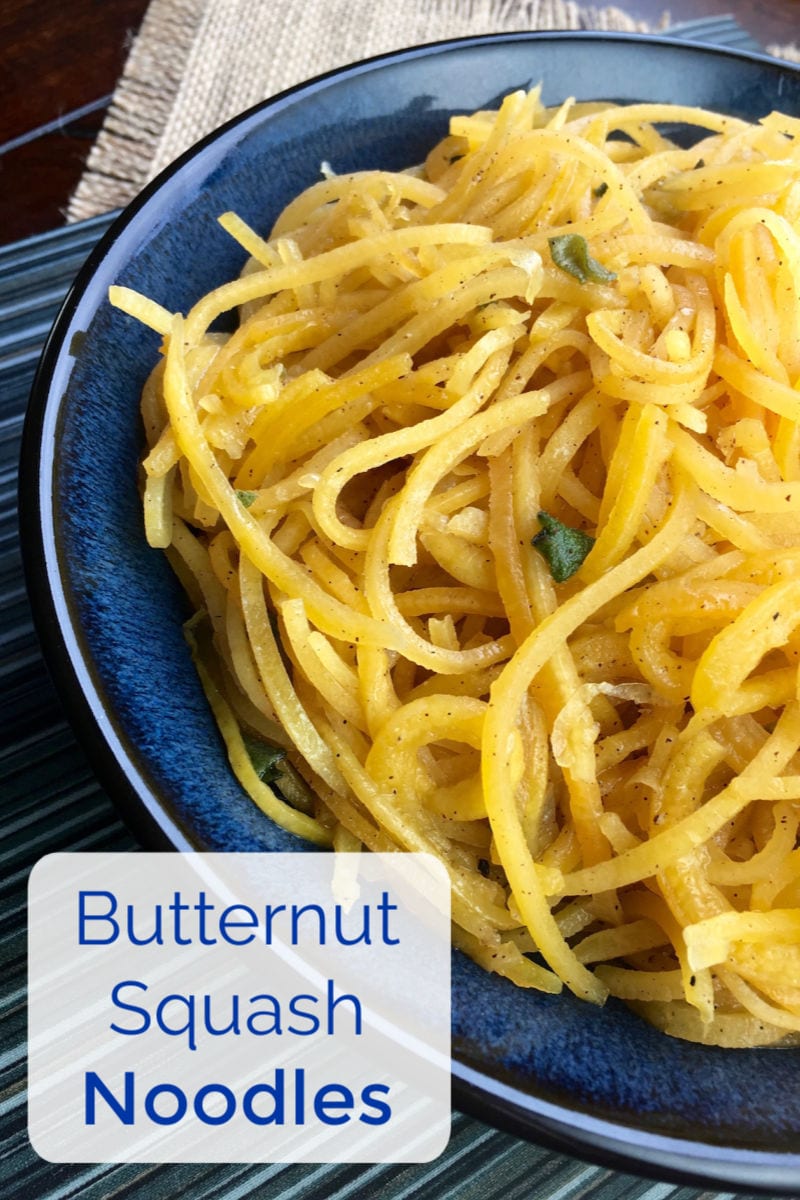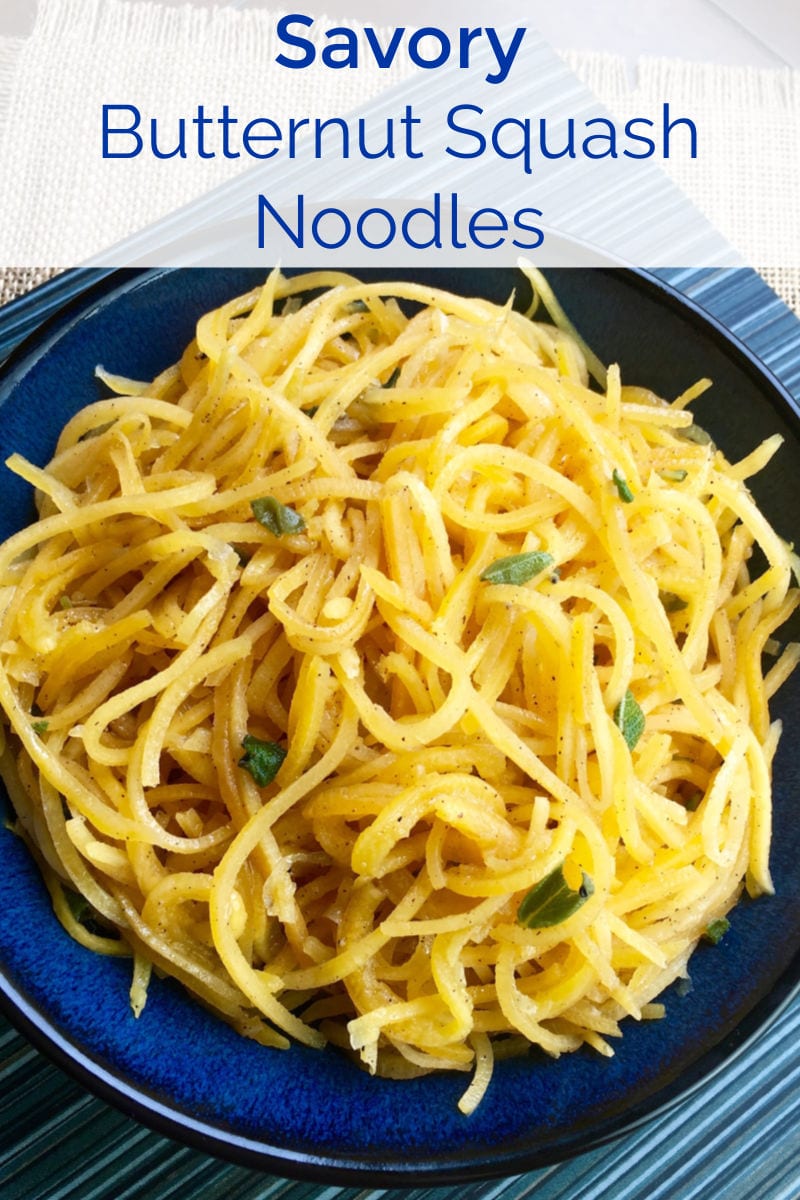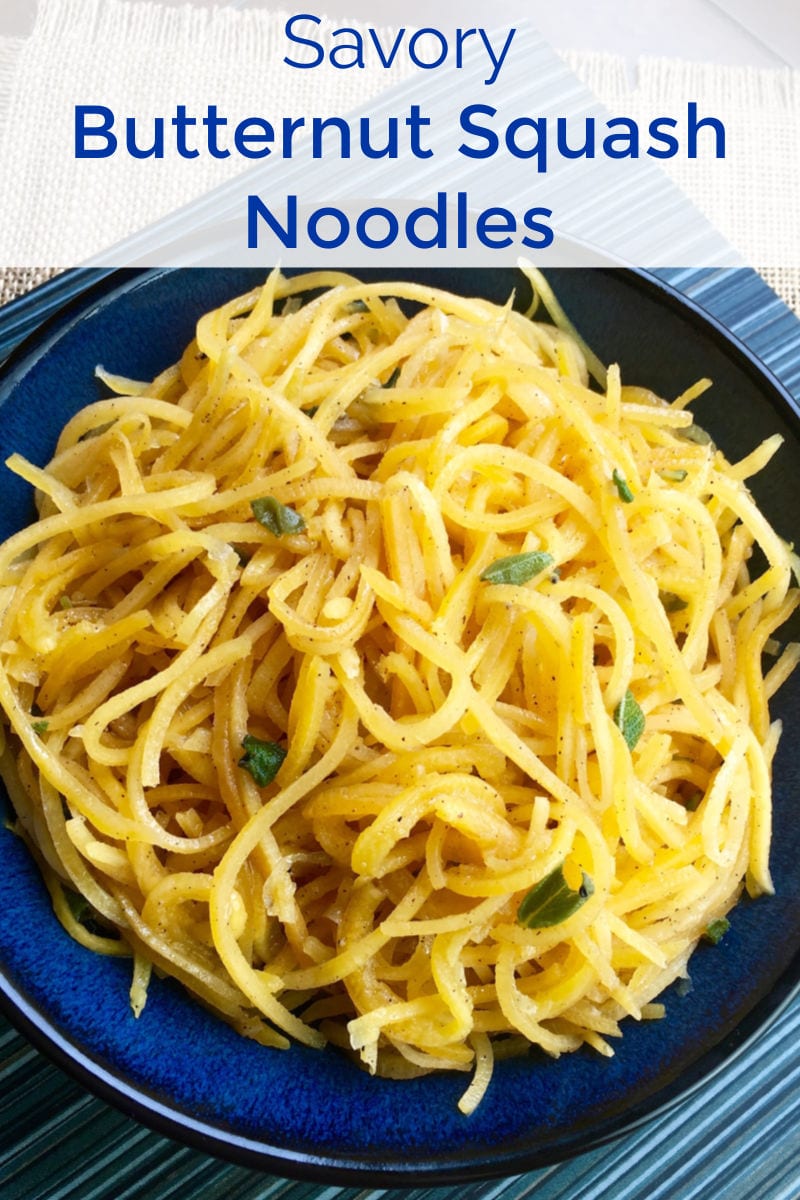 Sauteed Butternut Squash Noodles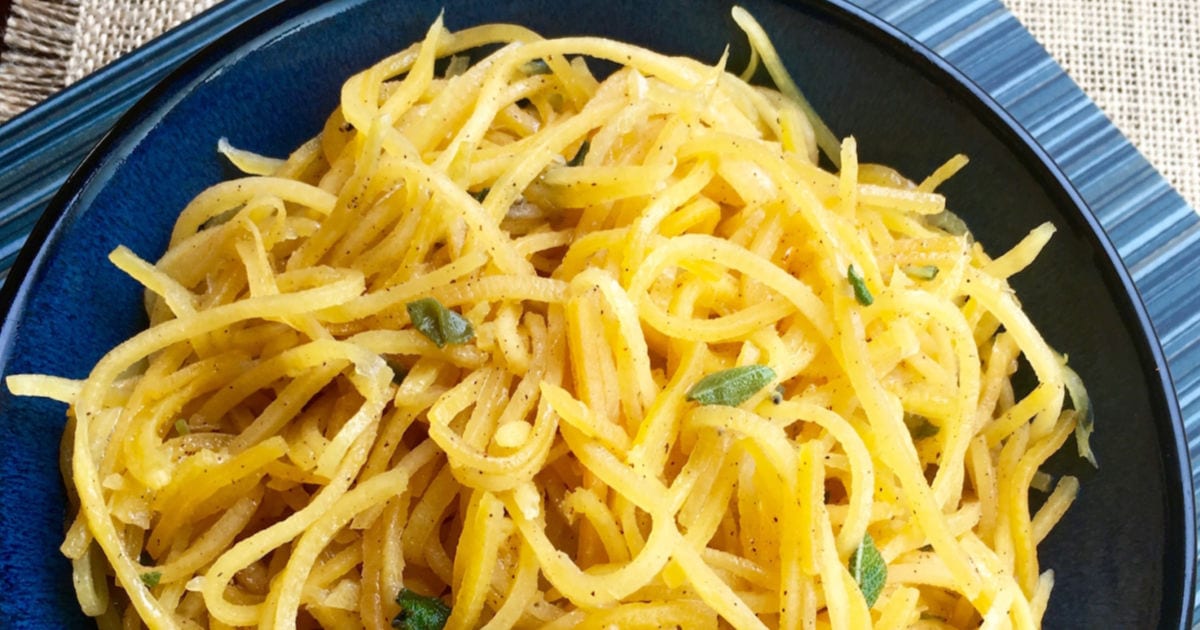 When you want a nutritious alternative to regular pasta, make my delicious, savory butternut squash noodles with or without a spiralizer.
I love, love, love pasta, but too much of it is not good for me.
So I love making similar dishes made with veggies instead of regular pasta.
No one is going to take a bite of this butternut squash 'pasta' and think it is the real deal, but it is absolutely delicious in its own way.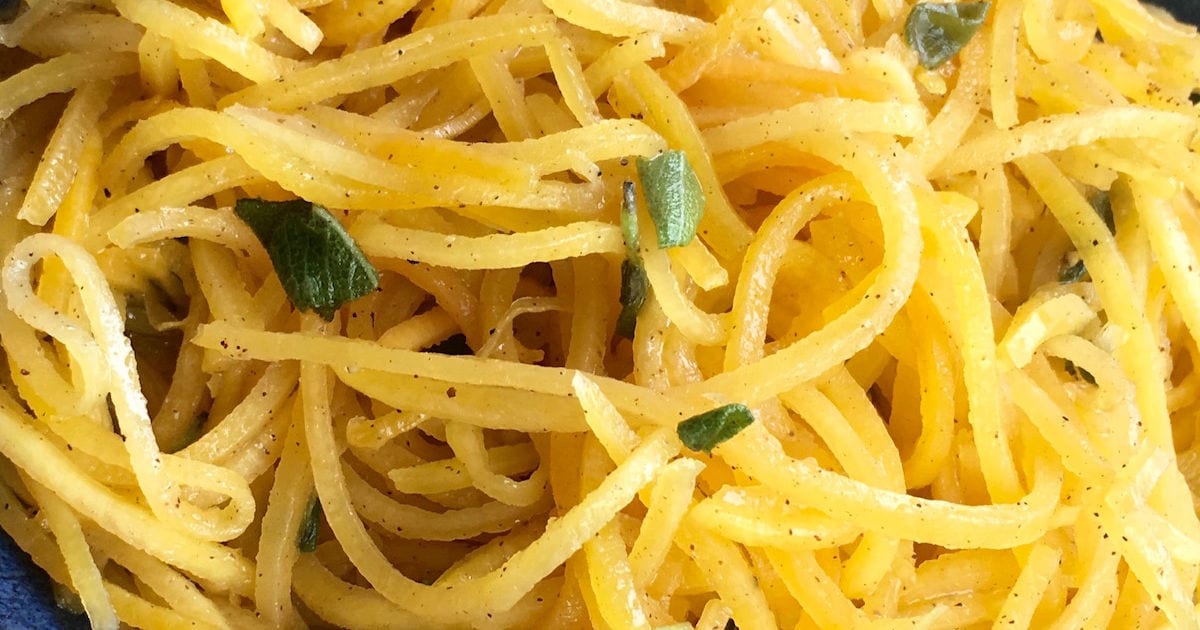 If you have a spiralizer, you can quickly make your own squash noodles.
However, there is an even easier way to make this dish by using pre-packaged butternut squash noodles from the produce department of your grocery store.
They generally cost a bit more than if you do it yourself, but this does help you get dinner on the table more quickly.
I'm generally a do it yourselfer in the kitchen, but there are times when I do want the convenience of pre-made vegetable noodles.
The pre-packaged squash noodles still have good nutrients, since they are just cut and not overly processed.
Whether you make your own noodles or purchase pre-packaged ones, this is a delicious dish that is packed full of veggie nutrition.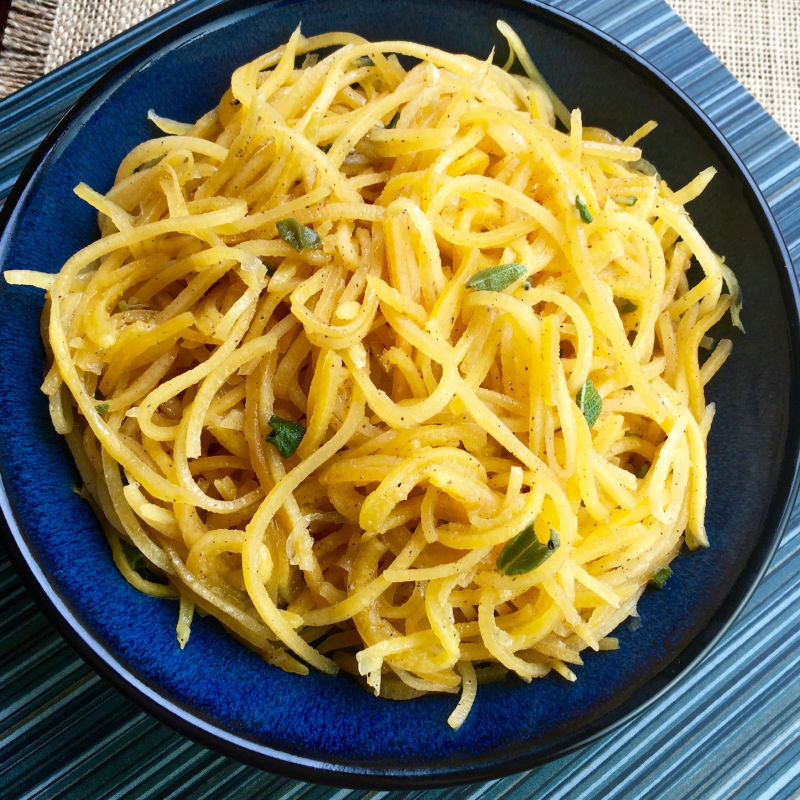 Recipe
Prep time 5 minutes
Cooking time 8 minutes
Serves 4-6
Ingredients
¼ cup Extra Virgin Olive Oil
4 cups Butternut Squash Noodles (pre-packaged or made with your spiralizer)
2 T Fresh Sage, chopped
2 t Cinnamon, ground
1 t Nutmeg, ground
Salt and Pepper to taste
Supplies
Spiralizer (if making your own squash noodles)
Skillet
Instructions
1) Add 2 tablespoons extra virgin olive oil to a large skillet and set heat to medium. When hot, add butternut squash noodles and cook for 5 minutes, stirring frequently. Remove from pan and set aside.
2) Heat remaining 2 T extra virgin olive oil, sage, cinnamon and nutmeg in the skillet for about a minute, stirring frequently.
3) Return the noodles to the skillet and stir together with the sage and spices. Add salt and pepper to taste.
4) Serve immediately.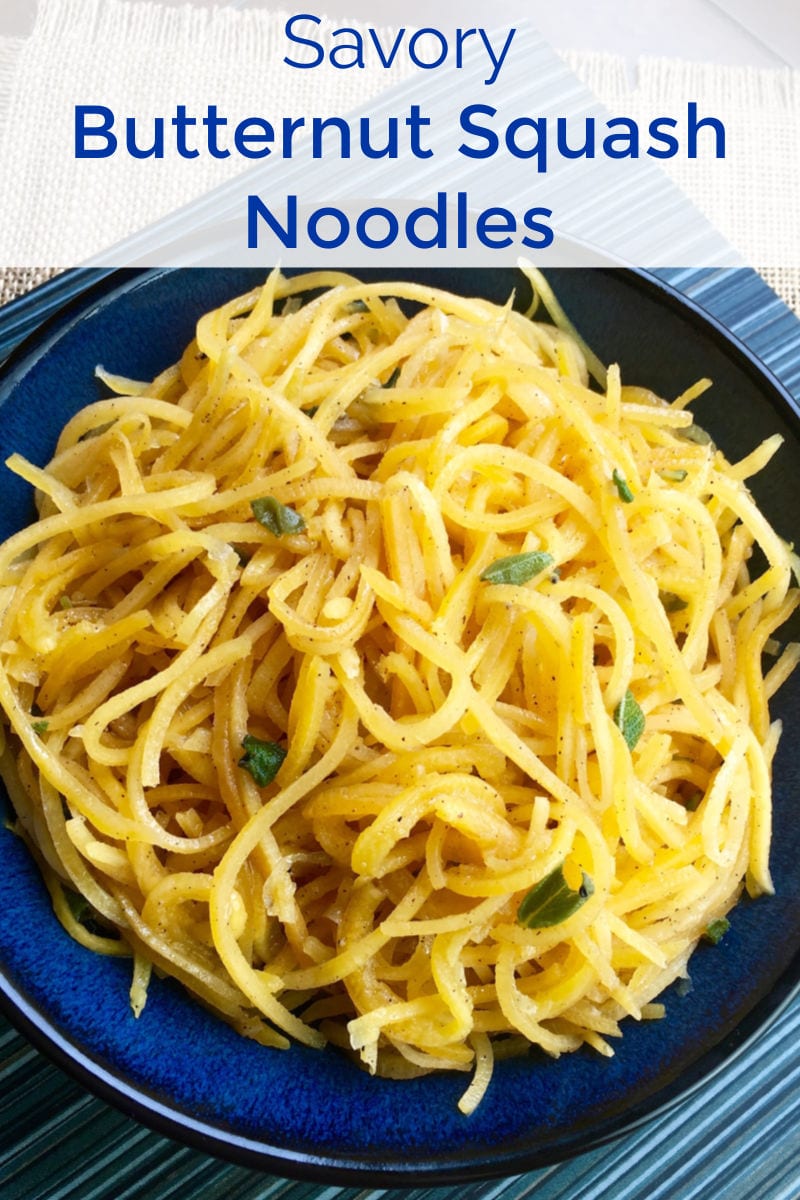 More from Mama Likes to Cook
Check out my other dinner recipes, so you can get more tasty inspiration.
Following are a few of my delicious dinner recipes.
Then take a look at the rest of my vegetarian and vegan recipes, so you can have even more delicious fun in the kitchen!