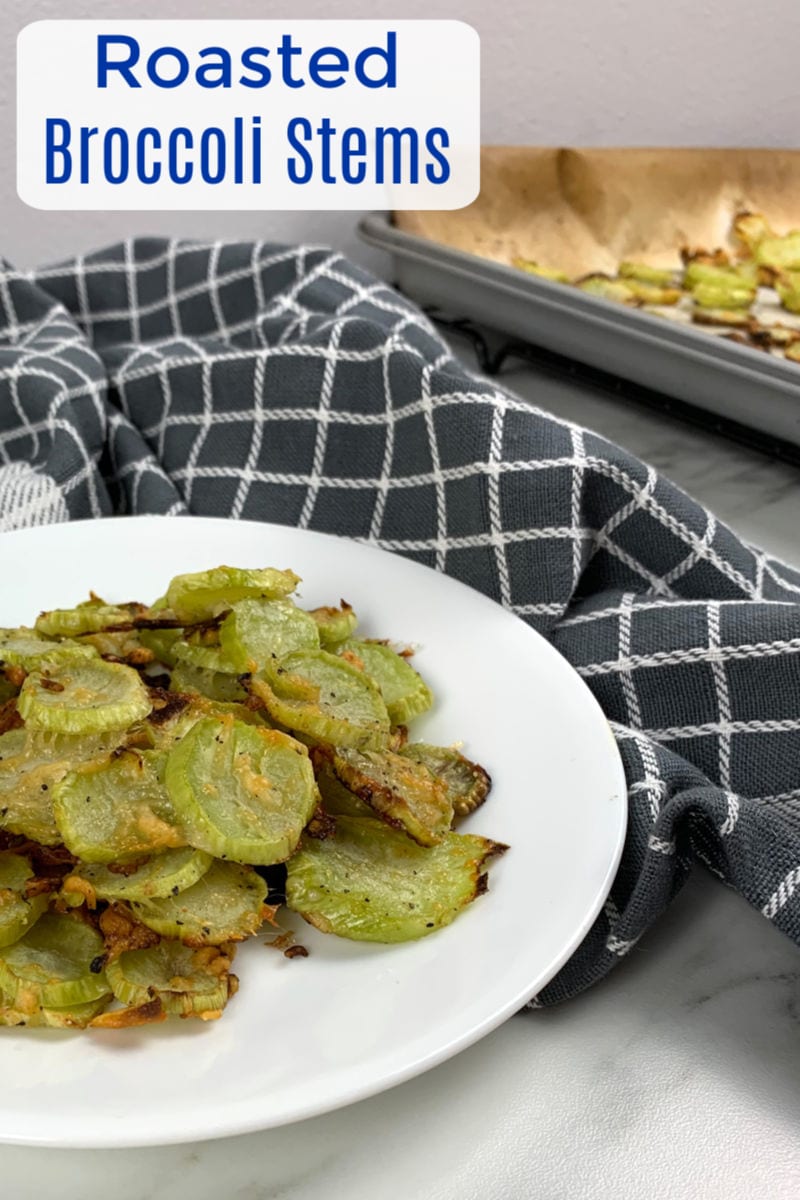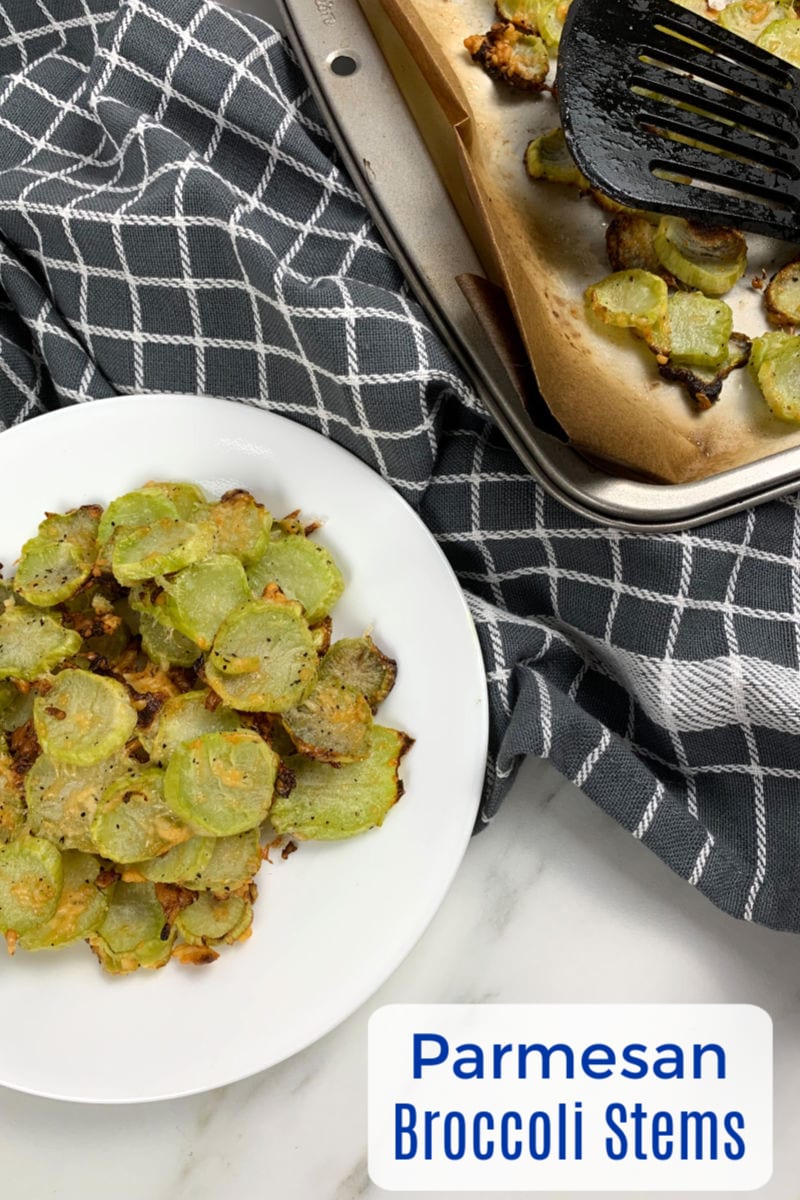 Parmesan Roasted Broccoli Stalks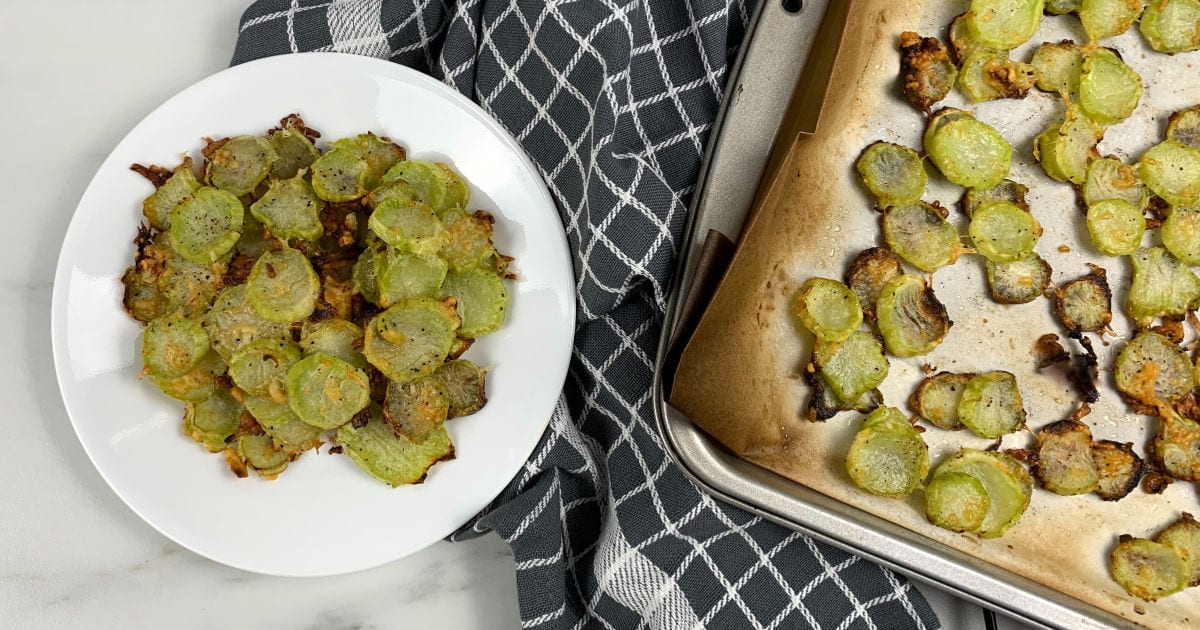 Can you eat broccoli stalks? Yes, you can! And they are absolutely delicious, when they are roasted broccoli stems with Parmesan.
There is no doubt that broccoli florets are the current most popular part of this vegetable, so you can buy frozen or fresh florets with the stems removed.
But those stems are food, so they can and should be eaten.
Typically, fresh broccoli with stems are a budget friendly option at the grocery store or farmers market, so that is a benefit, too.
The nutrition of the stems is very similar to the florets, but the texture is very different.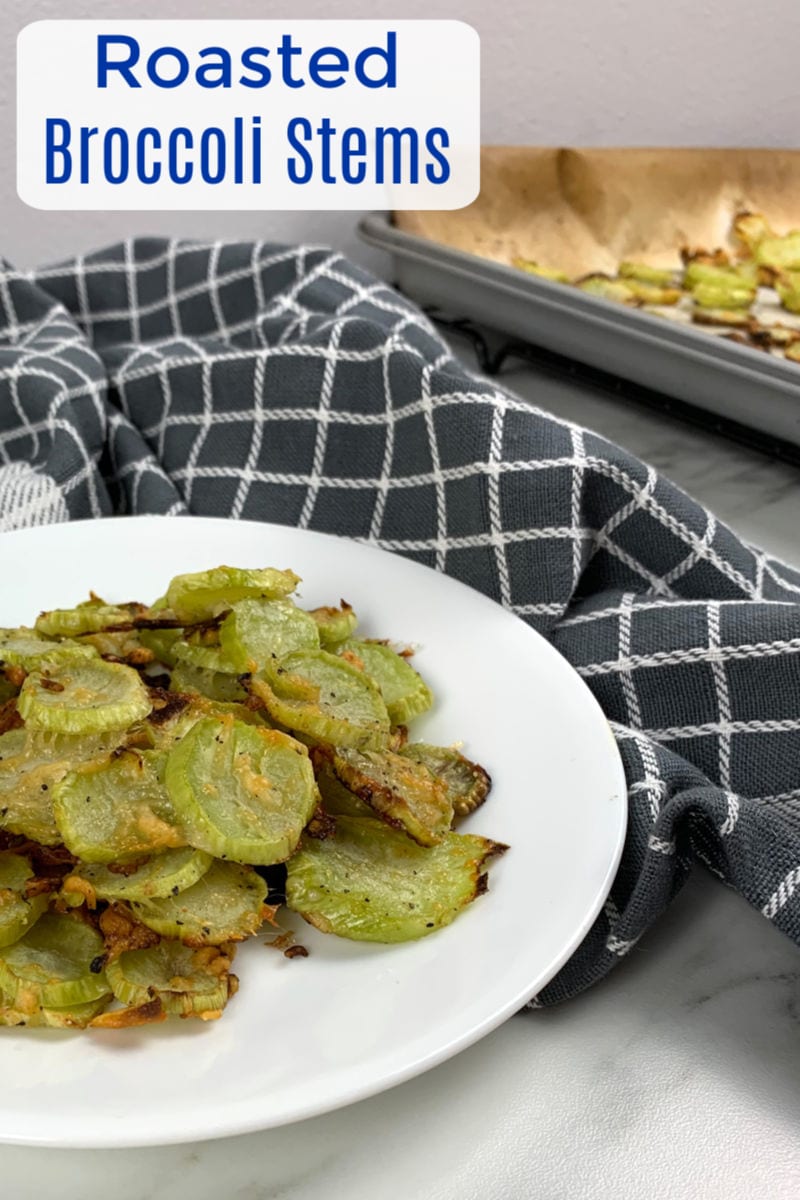 If you cook them together, only one will be at their best.
You'll get nice florets and too hard stems or mushy florets and perfect stems.
This is why I like cooking them separately.
I'll have steamed broccoli for dinner one night and then roasted stems the next.
They are delicious, when roasted with fresh Parmesan cheese.
I would much rather enjoy roasted broccoli stalksfor dinner than throw them away!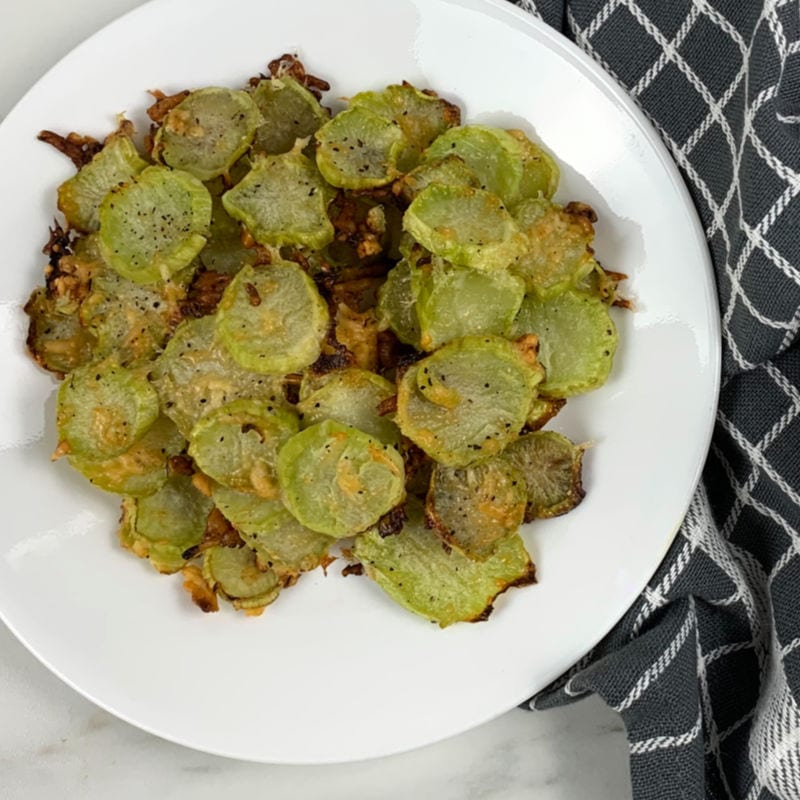 Roasted Broccoli Stems Recipe
Ingredients
4 cups Broccoli Stems, sliced
2 T Extra Virgin Olive Oil
1/3 cup Fresh Parmesan Cheese, grated
Salt and Pepper to Taste
Supplies
Rimmed Baking Sheet
Parchment Paper
Mixing Bowl
Tongs
Instructions
1) Preheat oven to 425° and line a rimmed baking sheet with parchment paper.
2) Add sliced broccoli stems, extra virgin olive oil, Parmesan cheese, salt and pepper to a large mixing bowl. Use tongs to toss together, so that the cheese, oil, salt and pepper are evenly distributed.
3) Arrange the mixture evenly on the parchment paper covered baking sheet.
4) Roast in preheated oven for about 15 minutes, so that the broccoli is tender and golden brown.
5) Remove from oven and add more salt and pepper, if needed. Serve immediately.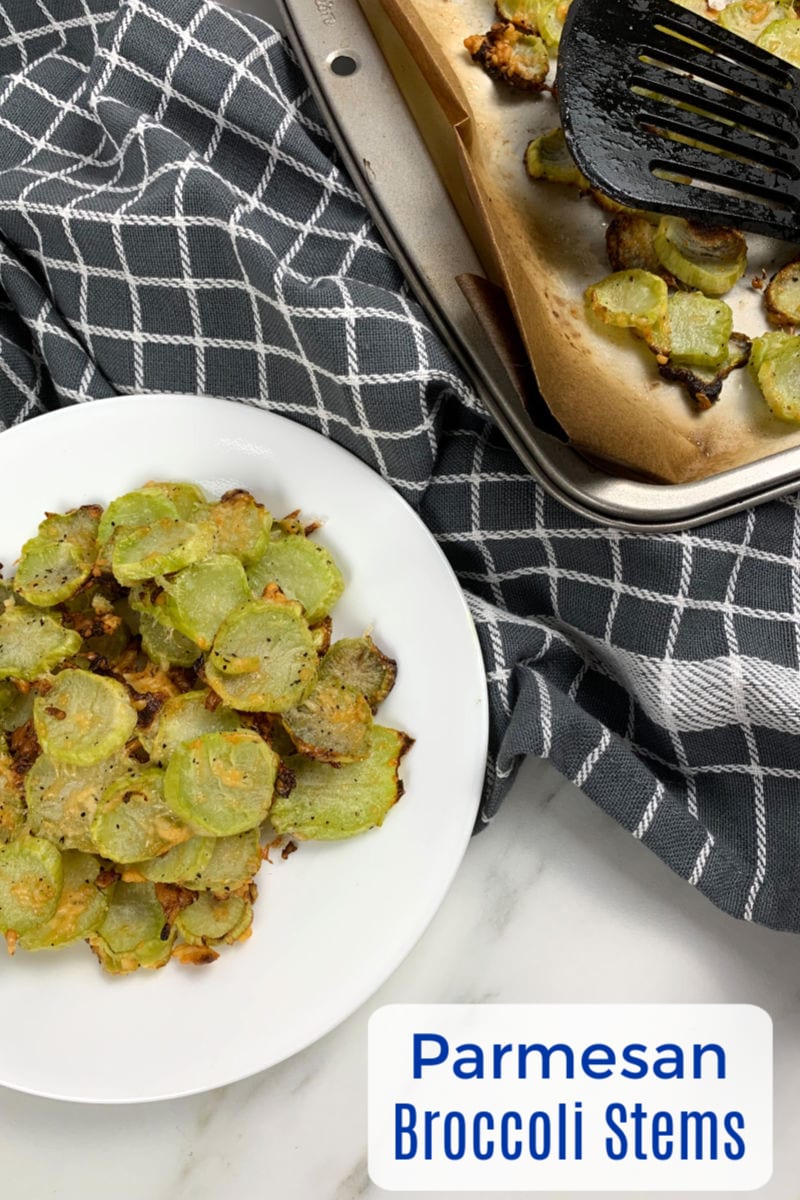 More from Mama Likes to Cook
Check out my other dinner recipes, so you can get more tasty inspiration.
Following are a few of my delicious dinner recipes.
Then take a look at the rest of my vegetarian and vegan recipes, so you can have even more delicious fun in the kitchen!