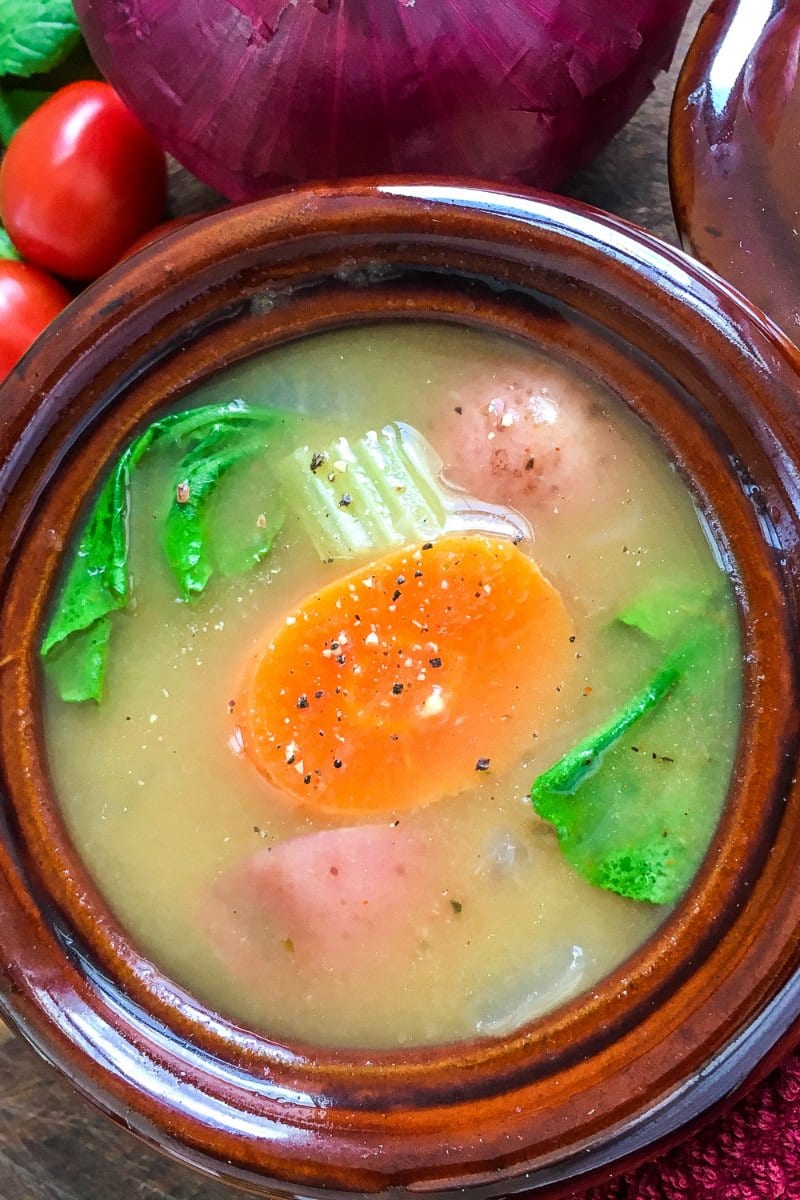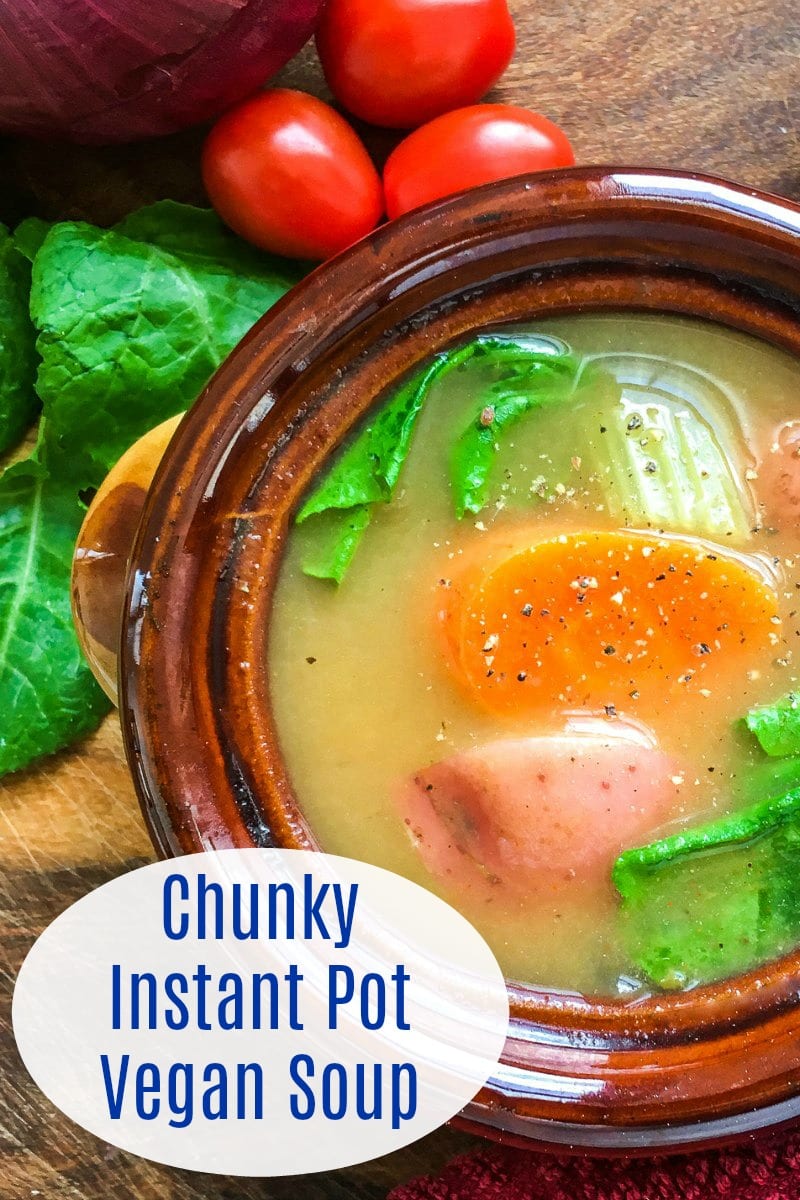 With Chunky Vegetables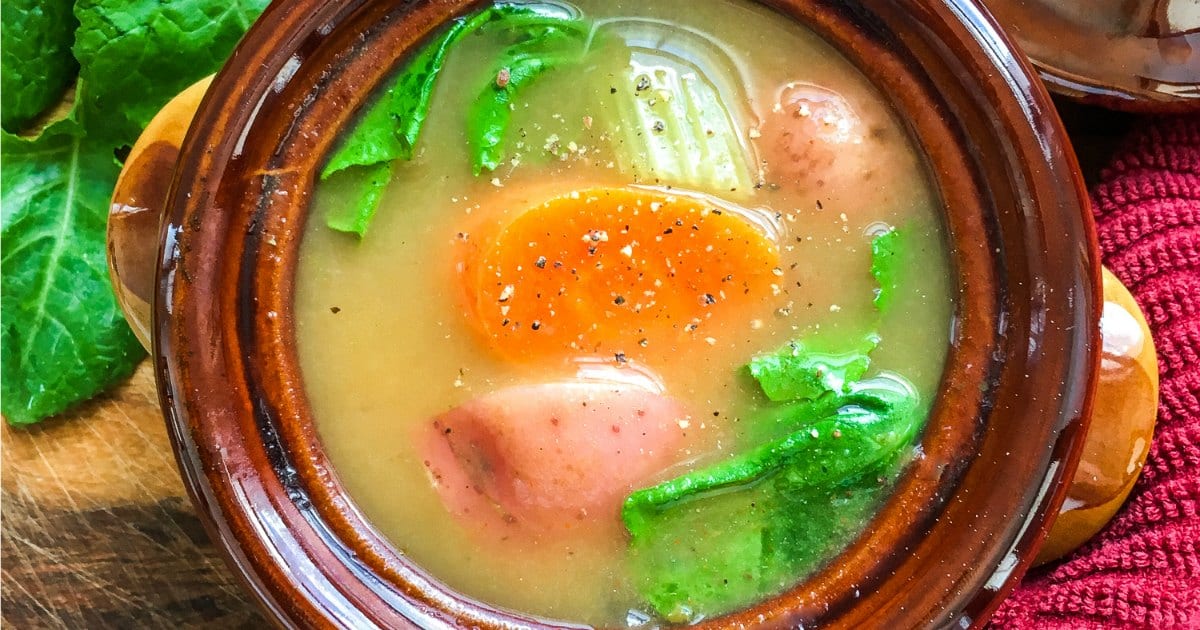 My chunky Instant Pot vegan soup recipe is just perfect, when you want the good vibes that come along with comfort food.
It is a simple vegetarian soup that is big on flavor and, of course, the Instant Pot makes it quick and easy.
As you can see, I like big chunks in my bowl of soup.
If you are like my mother, you will want to dice the veggies into smaller bits.
Either way, this soup is delicious and nourishing.
Kids and adults will enjoy eating it for lunch or dinner.
And, if you happen to have leftover, it can be refrigerated or frozen to finish up later.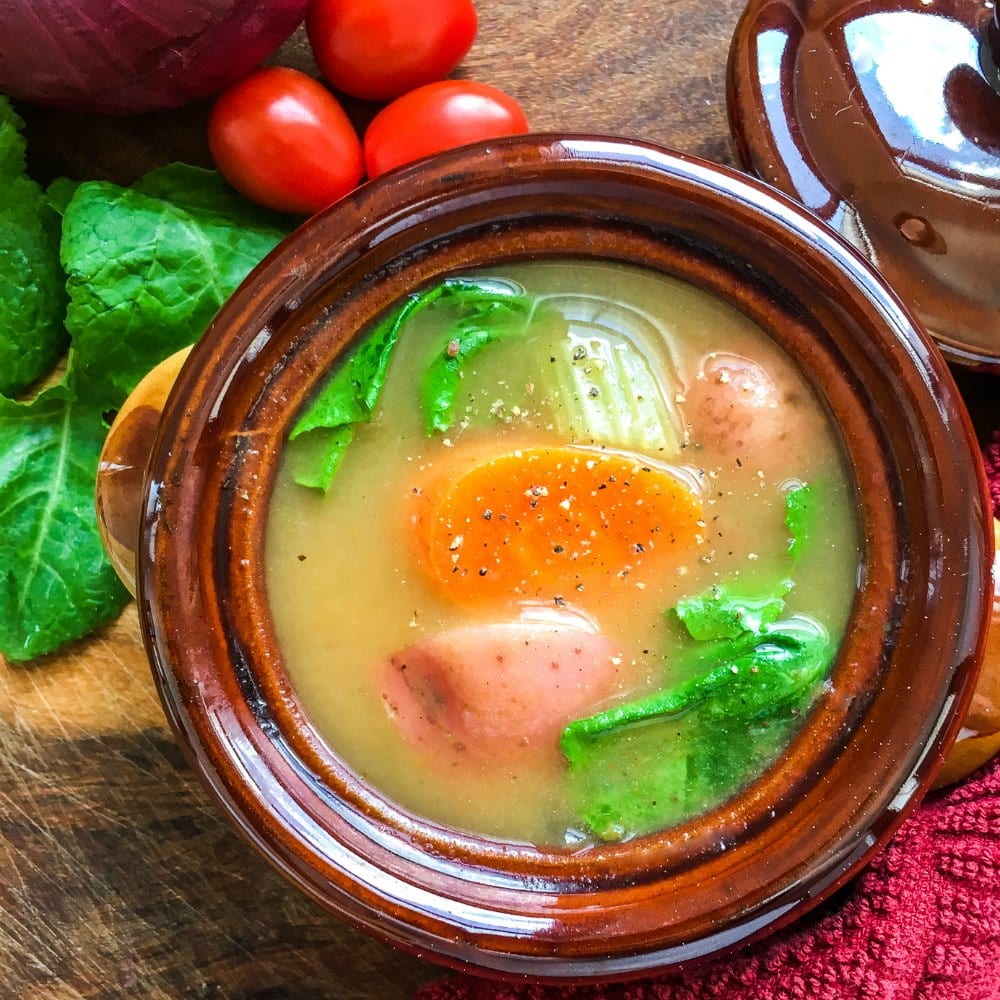 The chunky vegetable soup is good, when prepared exactly as the recipe is written.
However, it is a flexible recipe, so you can adjust it to suit your personal taste and to use the veggies you have on hand.
It is fine to leave out an ingredient or add extra of a favorite, but you'll want to follow the directions as to how and when to add each ingredient for the proper cook.
The potatoes and tomatoes should be added after the saute is complete.
Chopped kale is added after the pressure cooking, so that it will be firm and not mushy.
Lastly, the lime juice is added at the end to brighten up the flavors of the soup.
Enjoy!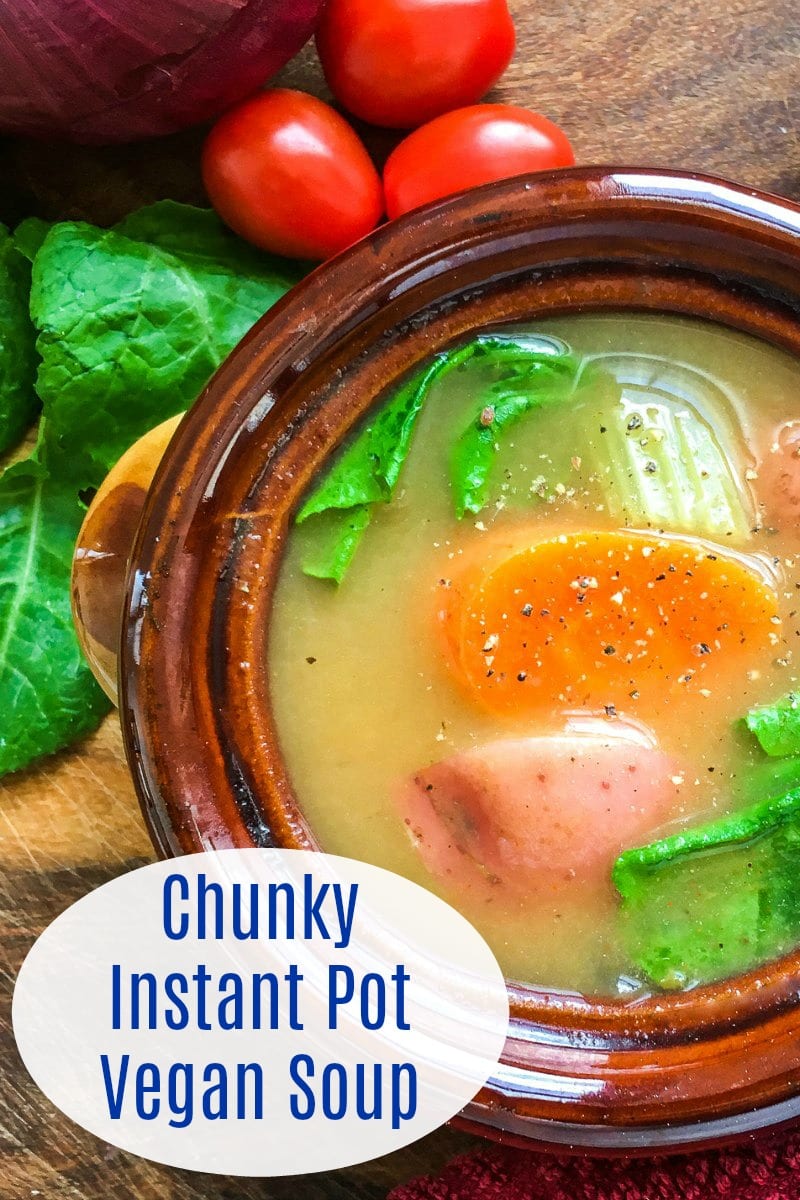 Chunky Instant Pot Vegan Soup Recipe
Serves 4 to 6
Ingredients
1 T Extra Virgin Olive Oil
1 Medium Red Onion, chopped
3 cloves Garlic, chopped
3 stalks Celery, sliced
4 Carrots, sliced
Salt and Pepper to taste
6 cups Vegetable Stock
1 lb. Red Potatoes, cut into chunks
1 pint Grape Tomatoes, halved
2 cups Kale, chopped
1/3 cup Lime Juice
Supplies
Instant Pot Pressure Cooker
Instructions
1) Set your Instant Pot to "saute" and add onion, garlic, celery, carrots, salt and pepper.
2) Stir occasionally for appoximately 5 minutes until vegetables begin to brown.
3) Add vegetable stock, potatoes and tomatoes. Then turn off the Instant Pot.
4) Lock the lid into place, switch the vent to "sealing" and set the "manual" setting to 3 minutes.
5) When the cooking is done, wait while the pressure releases naturally for 10 minutes. Then, manually release any remaining pressure.
6) Carefully remove the lid and stir in chopped kale and lime juice. Add more salt and pepper, if desired.
7) Serve immediately and enjoy!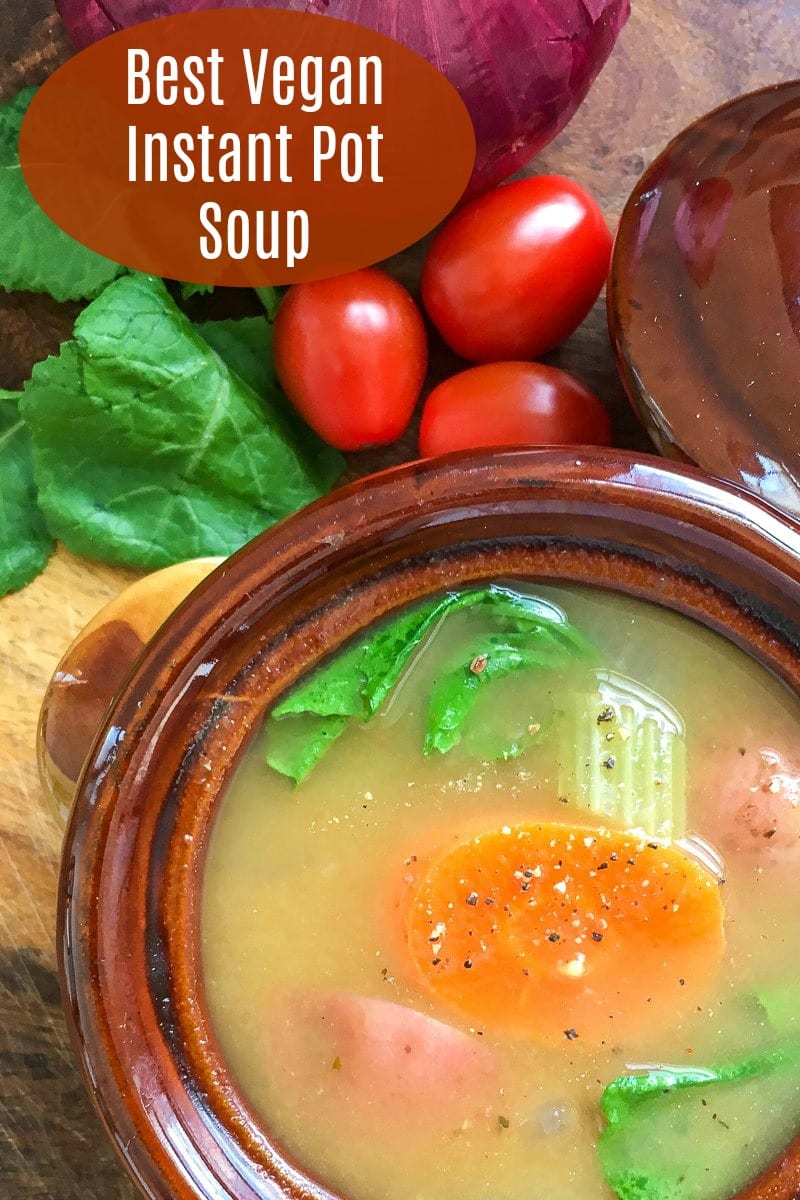 Check out my other
dinner recipes
, so you can get more sweet inspiration.
Following are a few of my other favorite vegan recipes:
Then take a look at the rest of my vegetarian recipes, so you can have even more delicious fun in the kitchen!