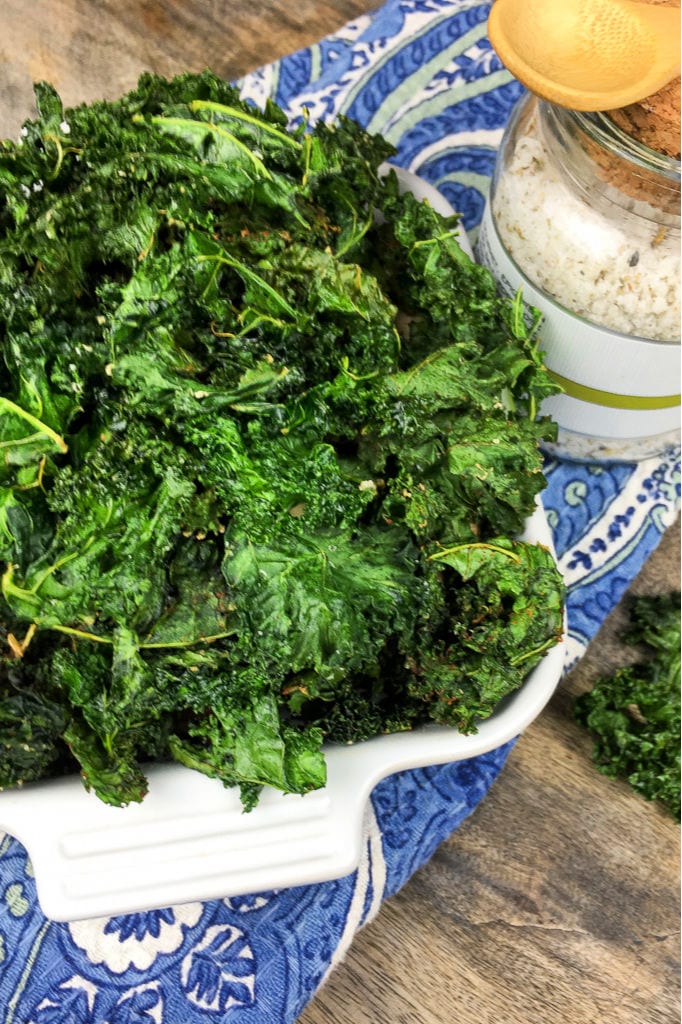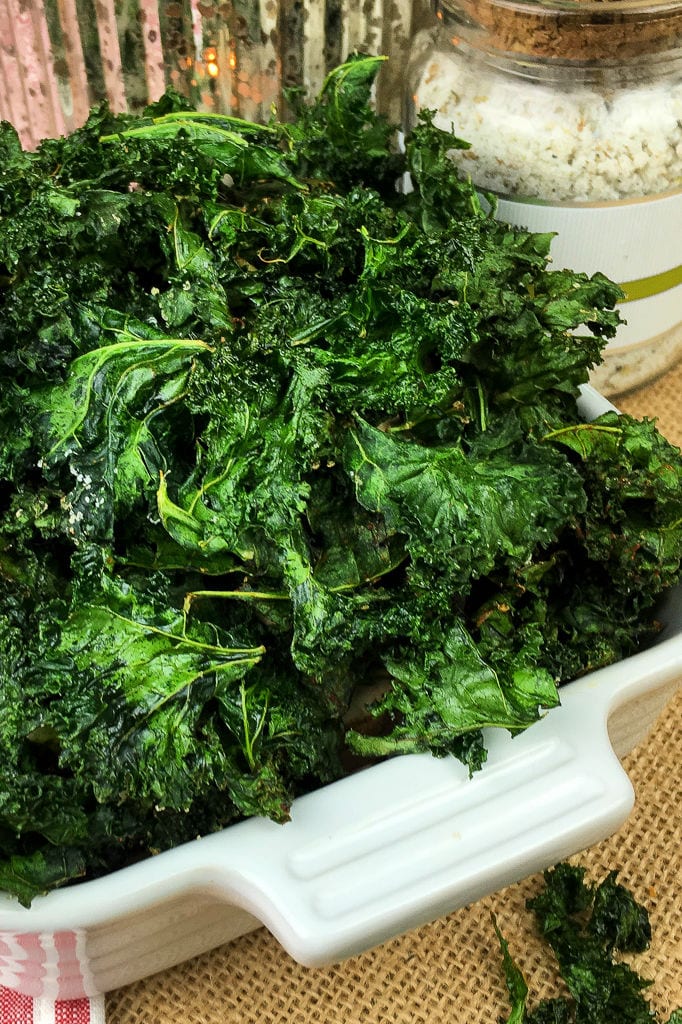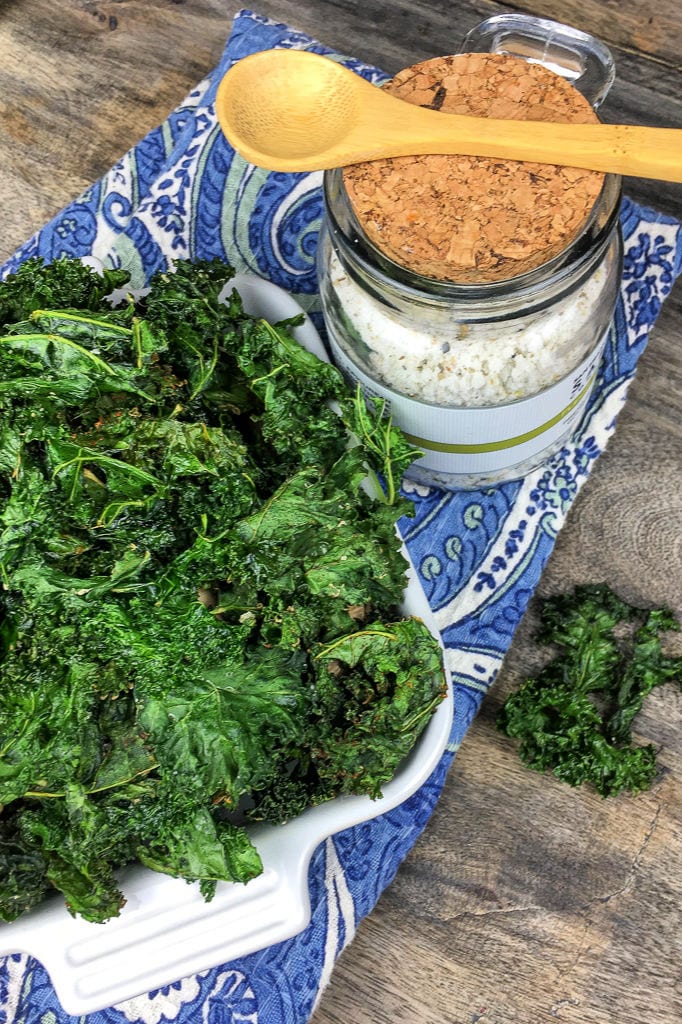 Baked Kale Chips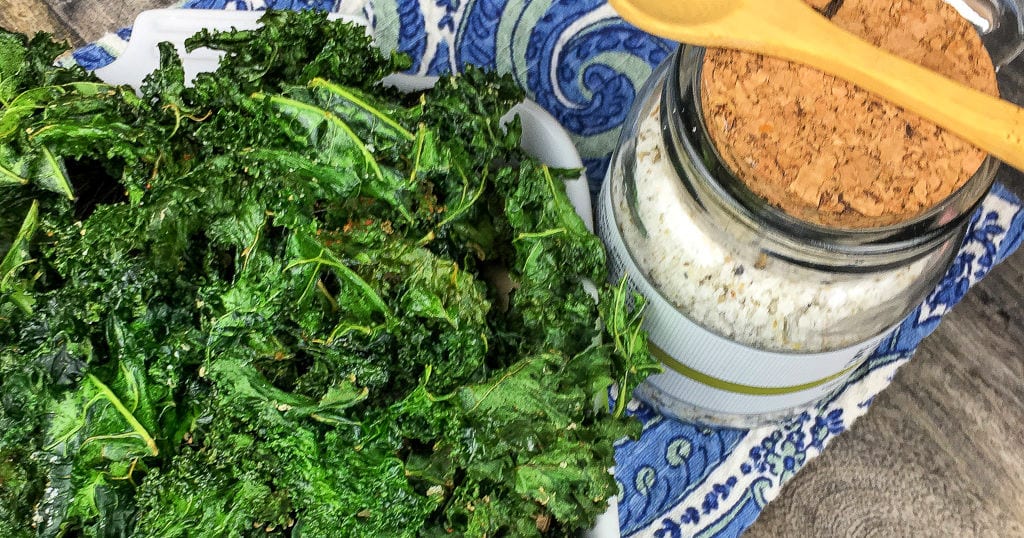 Crispy kale chips are a delicious choice, when you want a healthier fried snack alternative that still satisfies your cravings.
The crunchy vegetable chips are a tasty way to eat your vegetables, so it's great that they are so easy to make.
The recipe is simple, and my garlic and cumin seasoning is delicious.
However, you are welcome to adjust the seasonings to suit your own taste.
Just make sure you follow my basic instructions, when you make them.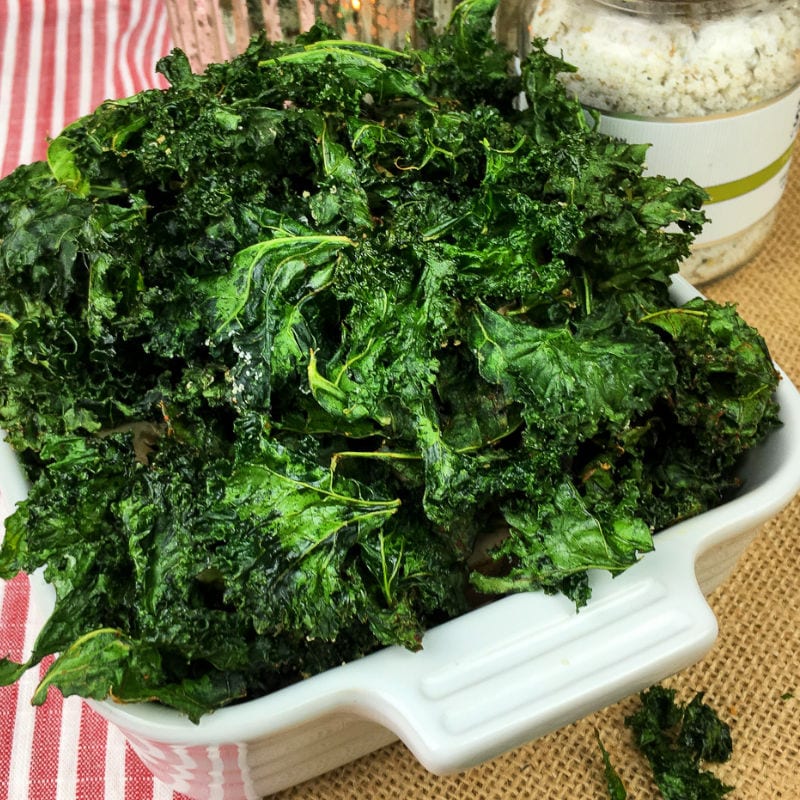 The only tricky aspect to this recipe is the cook time.
Oven temperature is not always the same from oven to oven, and each bunch of kale is not exactly the same size.
You do want to keep a close watch on the oven, when you are baking these crispy kale chips.
After you've done it a few times, you'll be an expert as to how to make them in your oven.
The kale chips will be done, when they are still green and just barely beginning to brown.
They'll still be soft, when you pull them out of the oven.
However, after cooling for a few minutes, they will crisp up nicely.
Enjoy this oh so tasty green snack!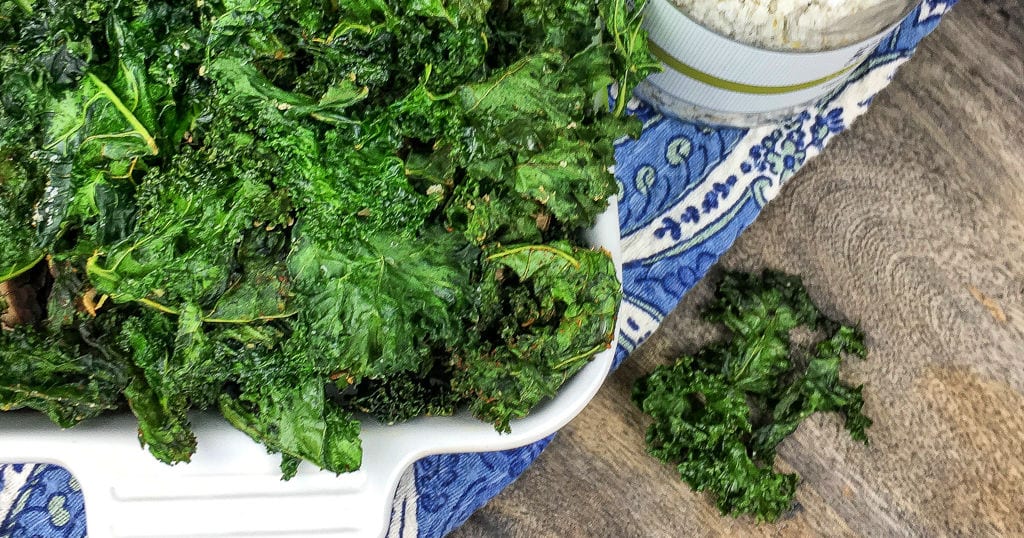 Crispy Kale Chips Recipe
Prep time 10 minutes
Cook time 6-8 minutes
Serves 4
Ingredients
2 Bunches Kale
2 T Extra Virgin Olive Oil
1 T Granulated Garlic
2 t Ground Cumin
Salt to Taste
Supplies
Large Rimmed Baking Sheets
Parchment Paper or Silicone Baking Mats
Mixing Bowl
Tongs
Instructions
1) Preheat oven to 325° and line two baking sheets with parchment paper or silicone baking mats.
2) Wash and completely dry the kale. Remove the tough stems and tear the kale into chunks.
3) Add the torn kale and extra virgin olive oil to a mixing bowl. Massage the leaves, so that the kale is evenly coated with oil.
4) Sprinkle garlic, cumin and salt on the kale. Toss together, so that the seasoning is evenly distributed.
5) Place the seasoned kale on the baking sheets in a single layer. If you've only got one pan, you can work in batches.
6) Bake for about 5 minutes. Remove from the oven and toss the kale around with tongs. Return to oven for about 2 minutes. You may need to adjust the time, depending upon your oven. The kale should be mostly green with a little bit of browning.
7) Let the chips cool for a few minutes, so that they crisp up before serving.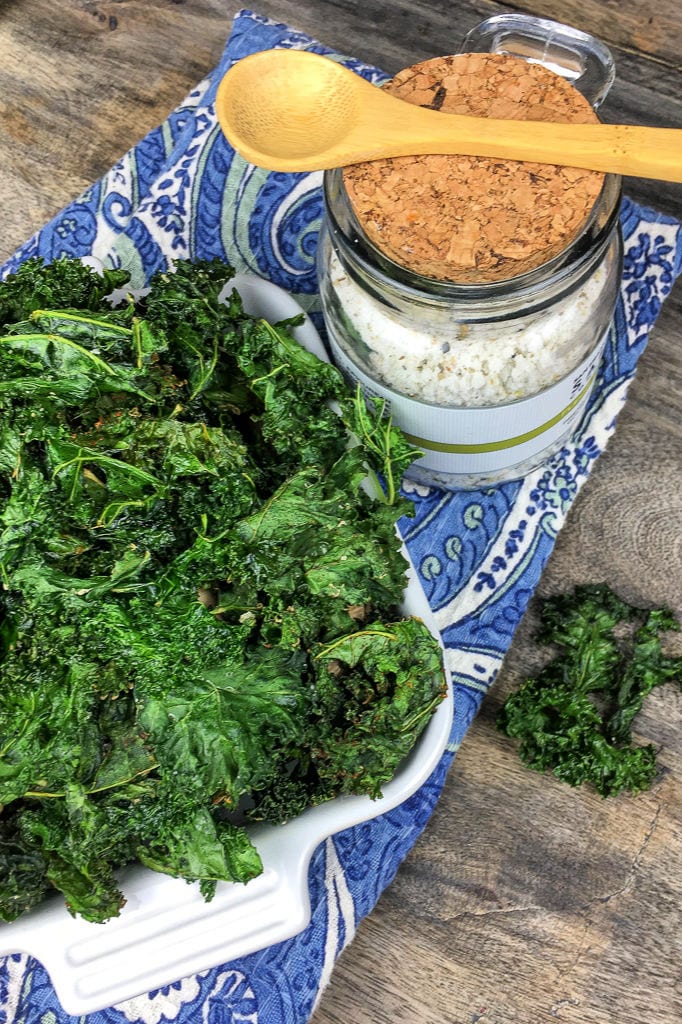 More from Mama Likes To Cook
Check out my other appetizer recipes, so you can get more yummy inspiration.
Following are a few of my favorite appetizer recipes:
Then take a look at the rest of my vegetarian recipes, so you can have even more delicious fun in the kitchen!