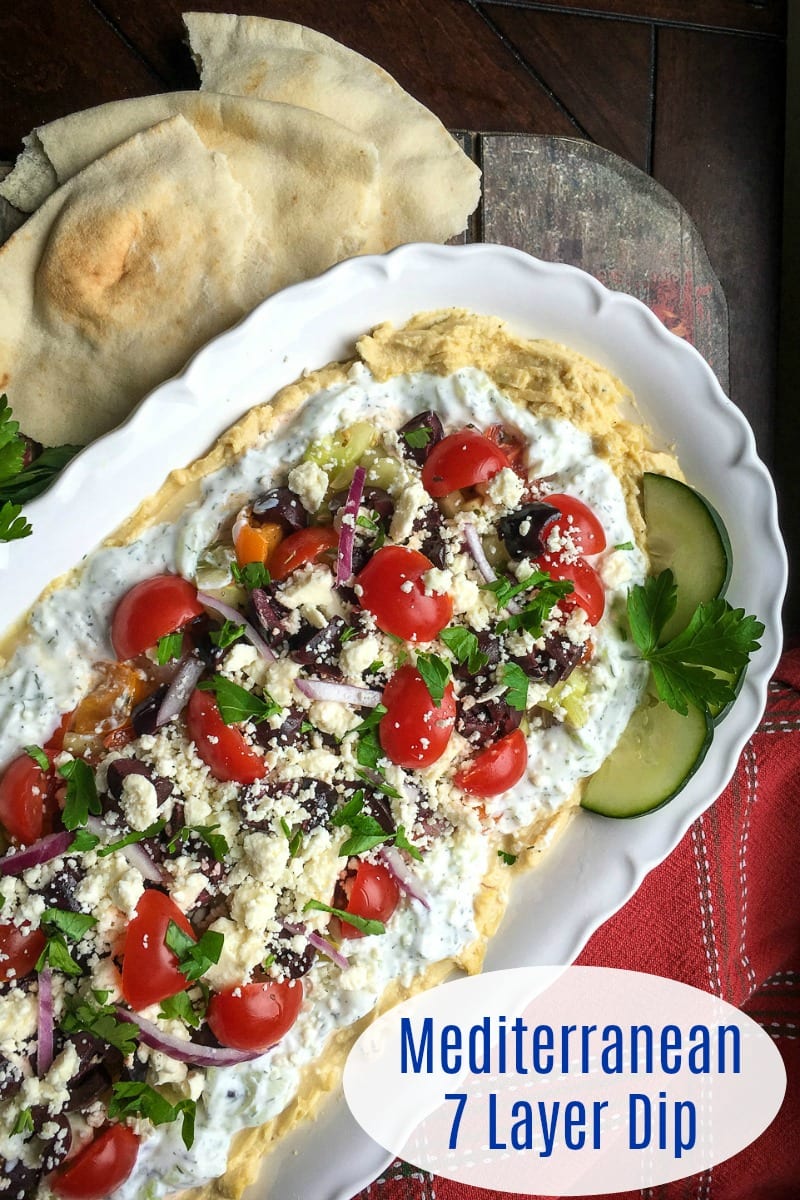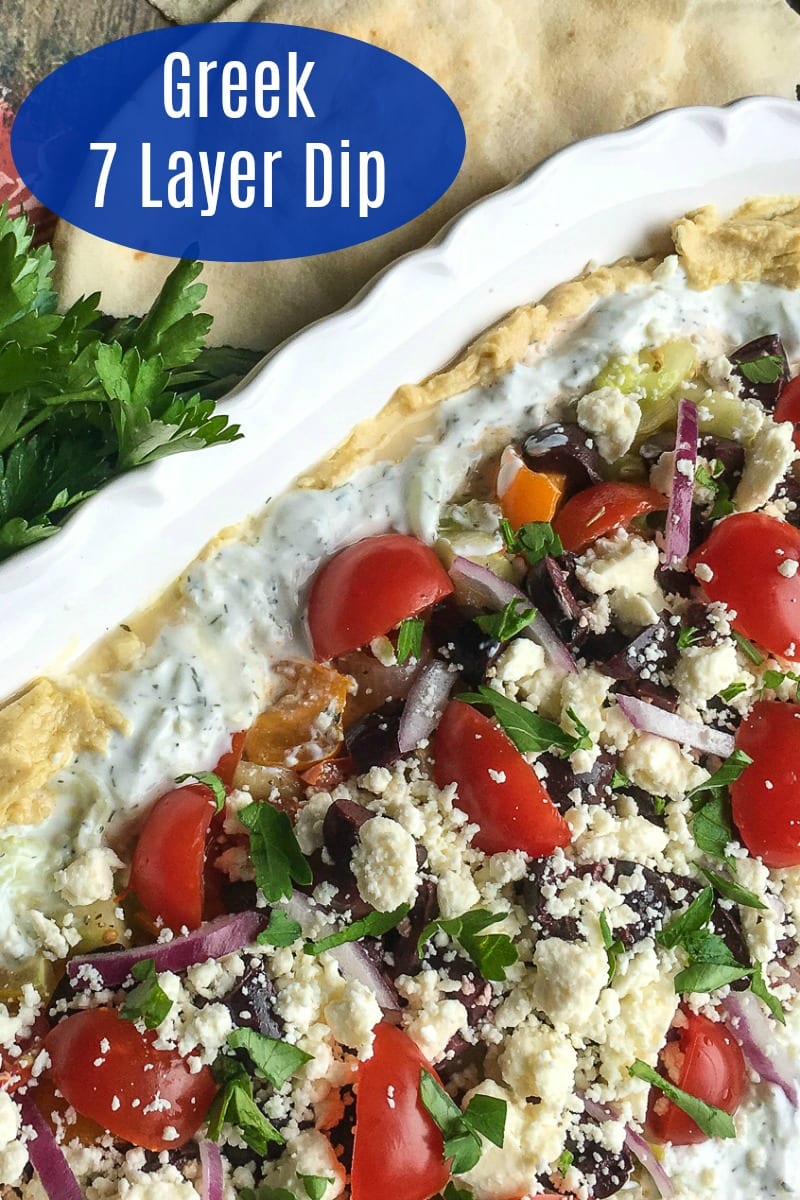 Mediterranean Layered Dip
Party Dip Appetizer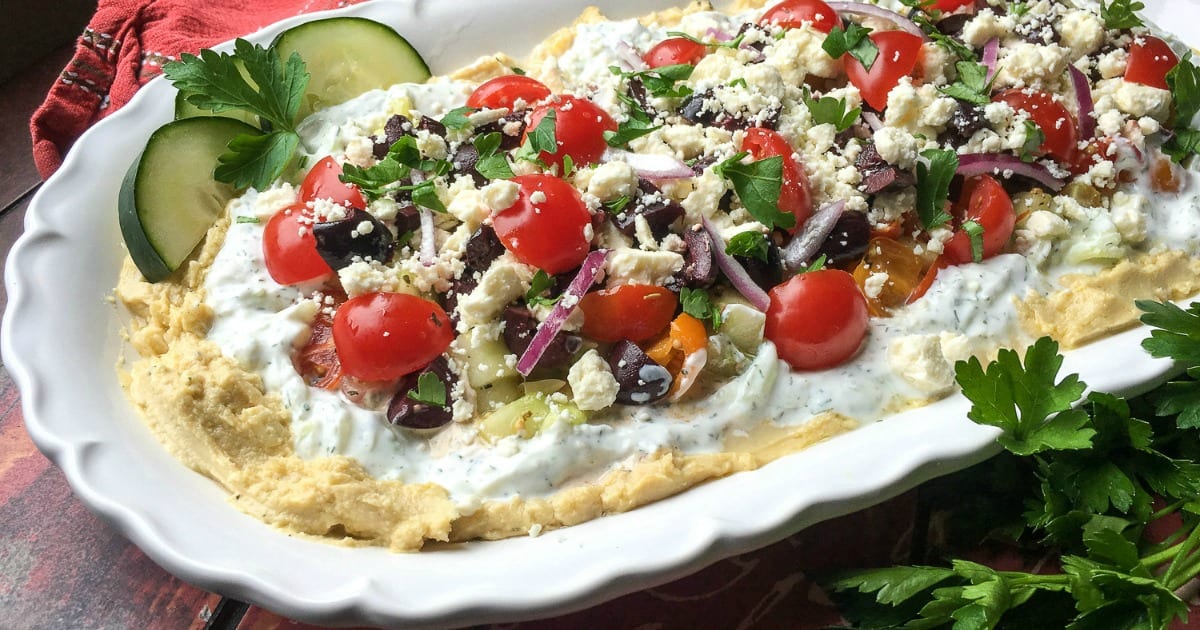 A layered dip is always a crowd pleaser, so you'll want to serve this Greek 7 layer dip at your next party. This easy Mediterranean dip looks good and is full of flavor.
The dip is made from fresh ingredients and is vegetarian and gluten free.
You'll want to assemble the layered appetizer just before serving, but you can prepare the tomato cucumber mixture (a Greek-style salsa) and the Tzatziki yogurt sauce the night before your party.
That way you can cut down on your last minute prep just before guests arrive.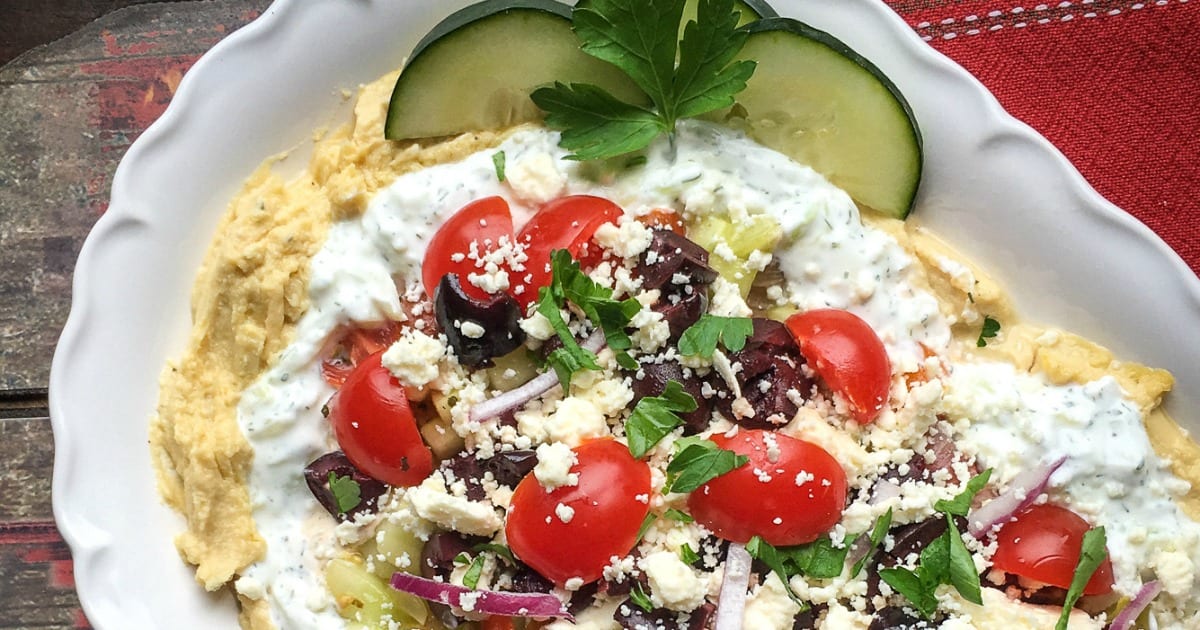 The bottom layer of the dip is hummus and you can use whatever type you prefer. These days there are a lot of excellent ones available at grocery stores, but you can also make homemade.
Following are a few of my hummus recipes that would work well with this layered dip.
I usually do homemade, but in this case there is nothing wrong with store bought.
This Mediterranean 7 layer dip is fun to make and fun to eat!
Greek 7 Layer Dip Recipe
Serves 6
Ingredients
1 English Cucumber
1 cup Grape Tomatoes
1/2 Red Onion, thin sliced
3 T Lemon Juice
1 T Extra Virgin Olive Oil
1 t Garlic Powder
2 t Fresh Oregano, minced
1 cup Plain Greek Yogurt
4 cloves Garlic, chopped
1 T Fresh Dill, minced
1 1/2 cups Hummus
1/2 cup Feta Cheese, crumbled
1/2 cup Kalmata Olives, chopped
2 T Fresh Parsley, minced
Salt to Taste
Supplies
Mixing Bowls
Box Grater
Serving Platter
Slotted Spoon
Instructions
1) Dice half of the cucumber and halve the tomatoes. Add it and the tomatoes, sliced onion, olive oil, garlic powder, and half of the lemon juice and half of the oregano to a mixing bowl. Set aside.
2) Prepare the Tzatziki sauce in a second bowl. Grate the other half of the cucumber and add it to the bowl. Stir in Greek yogurt, dill and minced garlic along with the rest of the oregano and lemon juice.
3) Spread the hummus evenly on a serving platter.
4) Add a layer of Tzatziki sauce on top of the hummus.
5) Scoop the tomato mixture on top of the Tzatziki using a slotted spoon to drain off any excess liquid.
6) Add a layer of olives and then a layer of crumbled feta. Top with parsley.
7) Serve with pita and or crudites.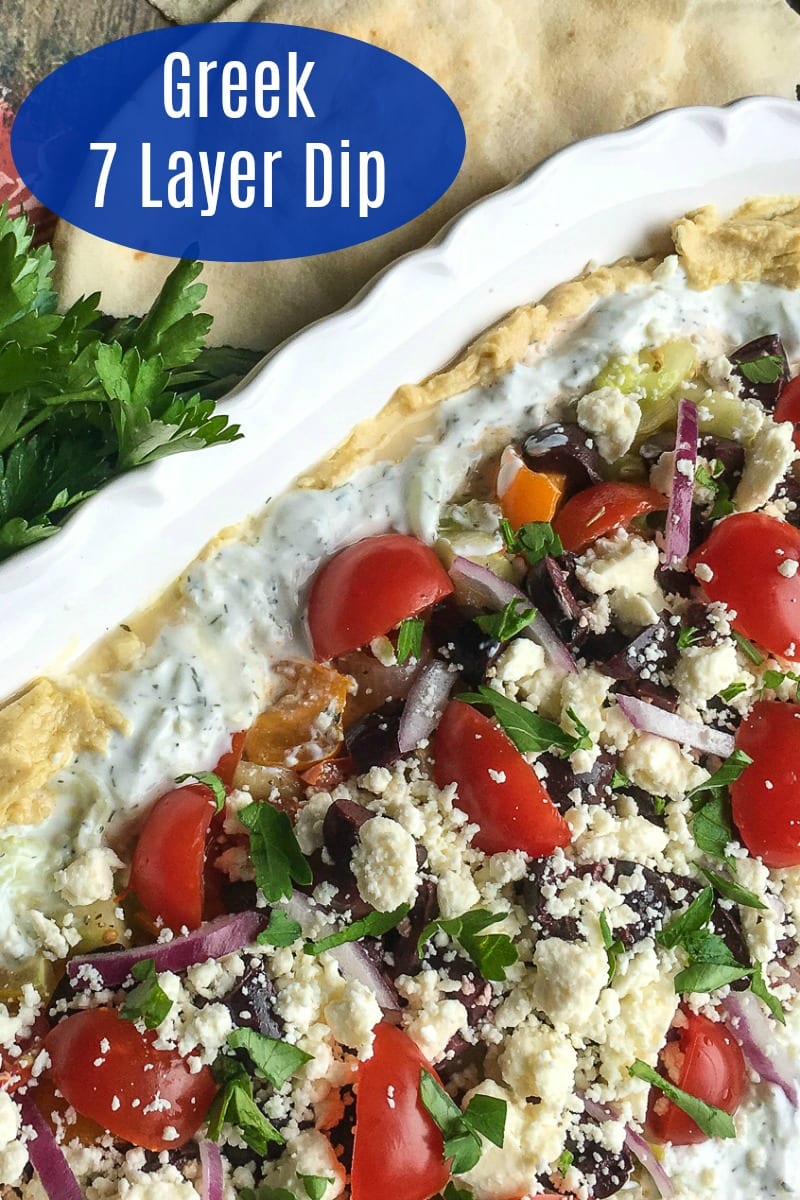 Following are a few of my favorite appetizer recipes:
Then take a look at the rest of my vegetarian recipes, so you can have even more delicious fun in the kitchen!