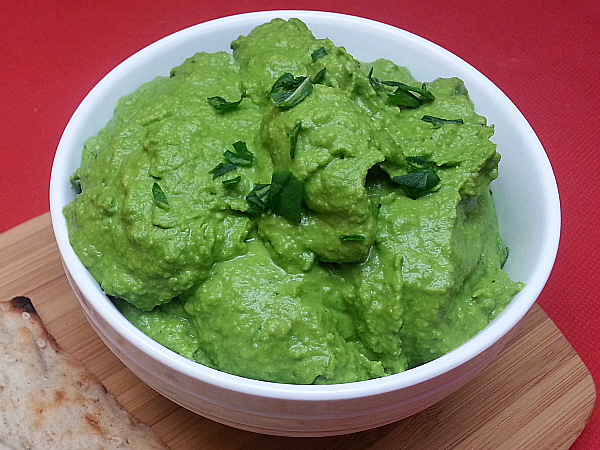 Isn't this hummus beautiful?
I love the bright green color that fresh spinach gives this dip.
It only takes a few minutes to prepare, so it's great for surprise guests or for when you're just hungry and short on time. The festive color is perfect for Christmas or St. Patrick's Day parties.
Spinach Hummus
Ingredients:
1 15 oz. can Chickpeas (Garbanzo Beans)
2 cups Baby Spinach (one 5 oz. package)
2 T Tahini (Tahina)
2 T Lemon Juice
1 T Garlic Paste
1/2 t Salt
Instructions:
Drain chickpeas and reserve the liquid.
Combine chickpeas, spinach, tahini, lemon, garlic and salt in a high speed blender. Blend until smooth adding liquid as needed. If your spinach is moist, you may not need any extra liquid. If it's dryer, you'll need some to get a good consistency.
Serve with bread, chips or veggies.