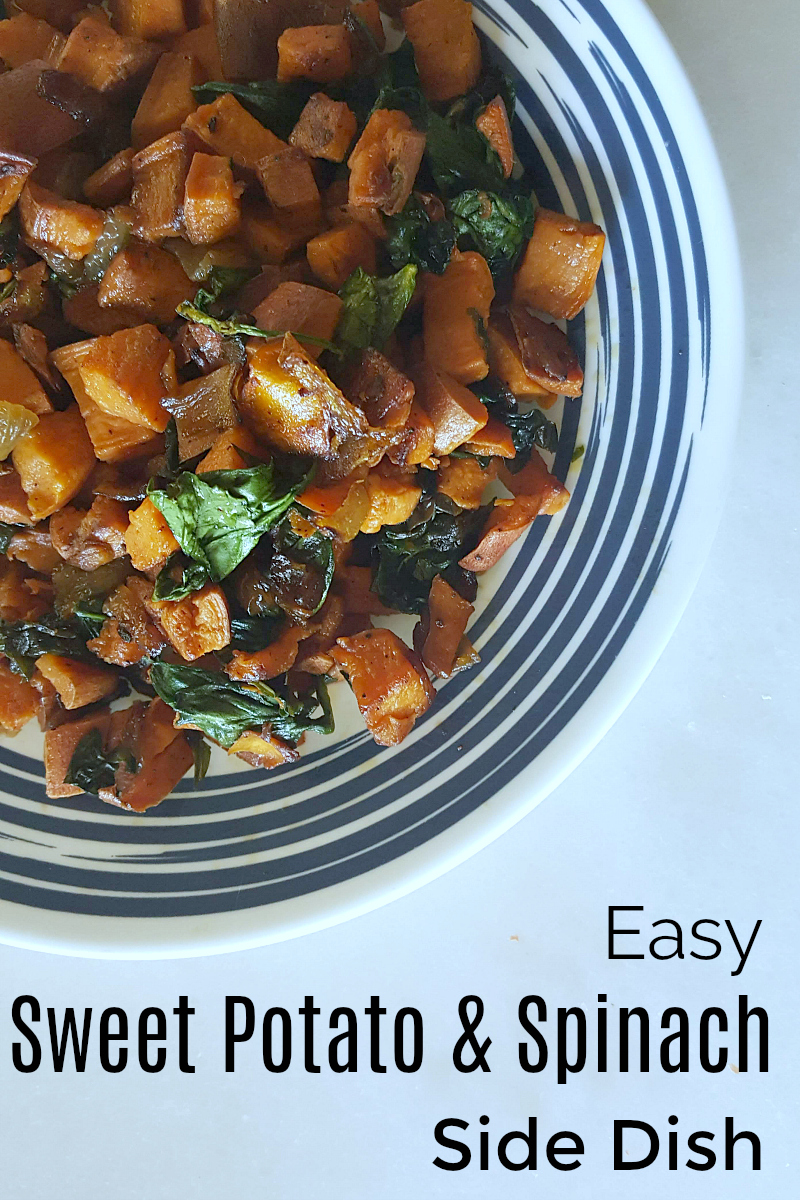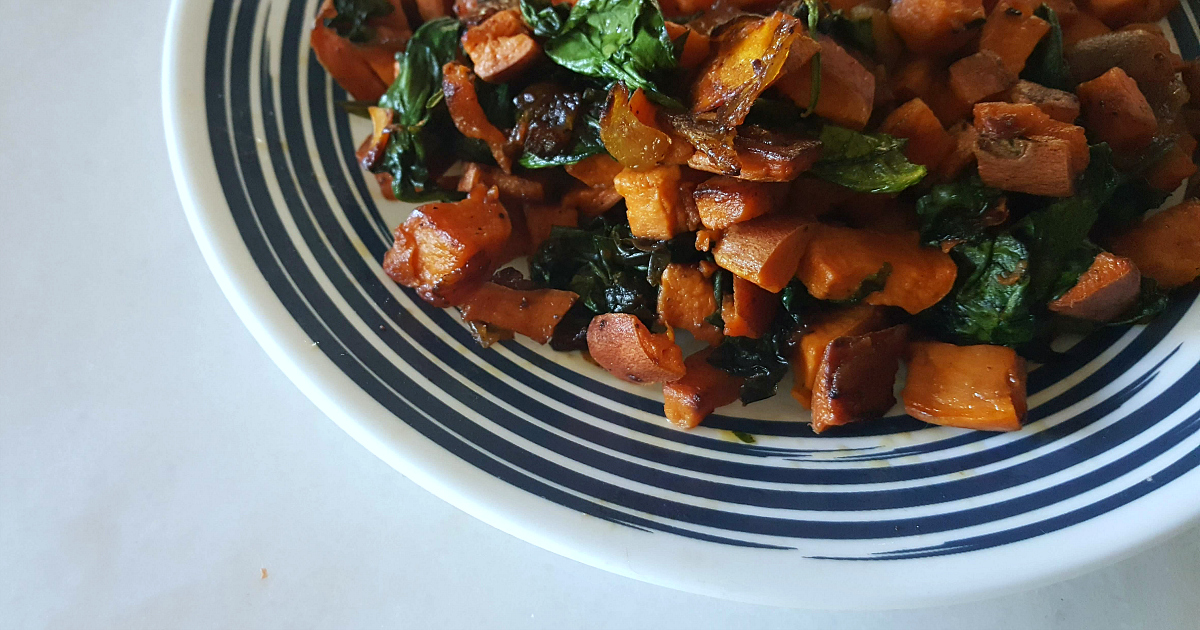 When you want something that is quick and wholesome, this sweet potato spinach dish is an excellent choice.
My kitchen is usually well stocked, but many nights I don't have a specific meal plan for dinner in advance.
I often make a sweet potato spinach side dish, since I typically have all of these basic ingredients on hand.
Prep time and cook time are both minimal, so you can have good food ready quickly.
The dish is a perfect healthy side, since it can compliment a variety of entrees.
However, it also works well as a taco filling or Buddha bowl topping, if you'd like it to be a more central part of your meal.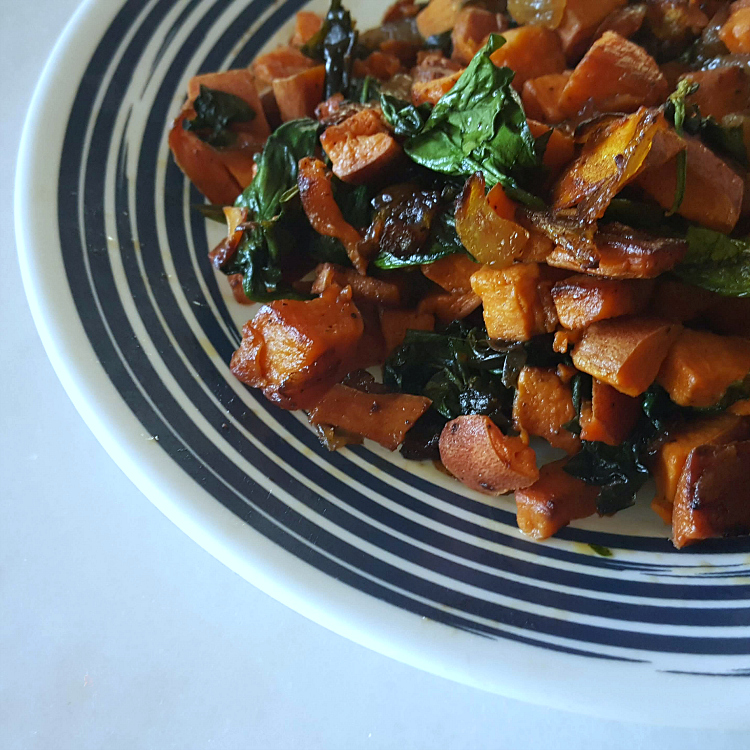 Easy Sweet Potato Spinach Side Dish
Ingredients:
4 Medium Sweet Potatoes, cubed
1 cup Spinach, chopped
1/2 Medium Onion, chopped
2 T Extra Virgin Olive Oil
Salt and Pepper to Taste
Instructions:
Heat oil in a cast iron skillet and add sweet potatoes and onion.
Cook until sweet potatoes are tender and then sprinkle with salt and pepper.
Stir in chopped spinach, and cook for about one minute.
Eat and enjoy!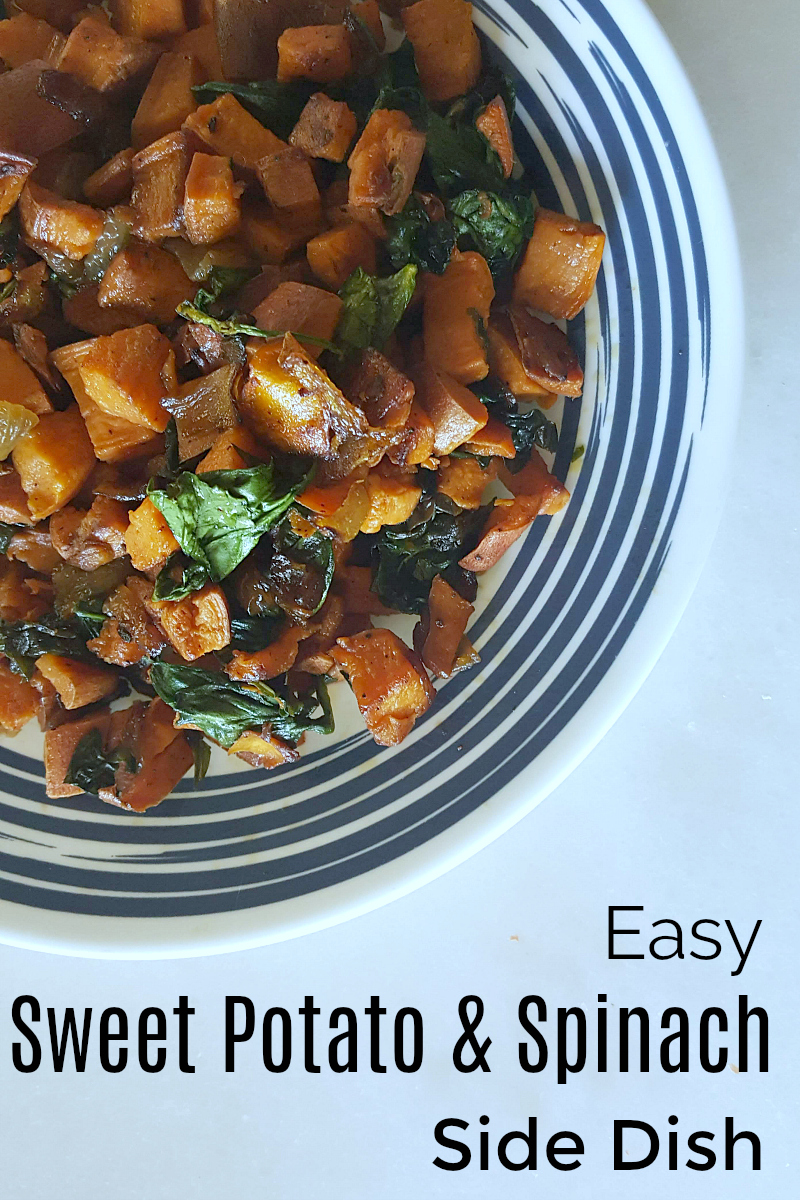 If you need more inspiration, check out my other sweet potato recipes. All are vegetarian, and some are also vegan.
Check out my other vegetarian recipes, so you can get more kitchen inspiration.
Then check out my
recipe round ups
, so you can have even more delicious fun in the kitchen!