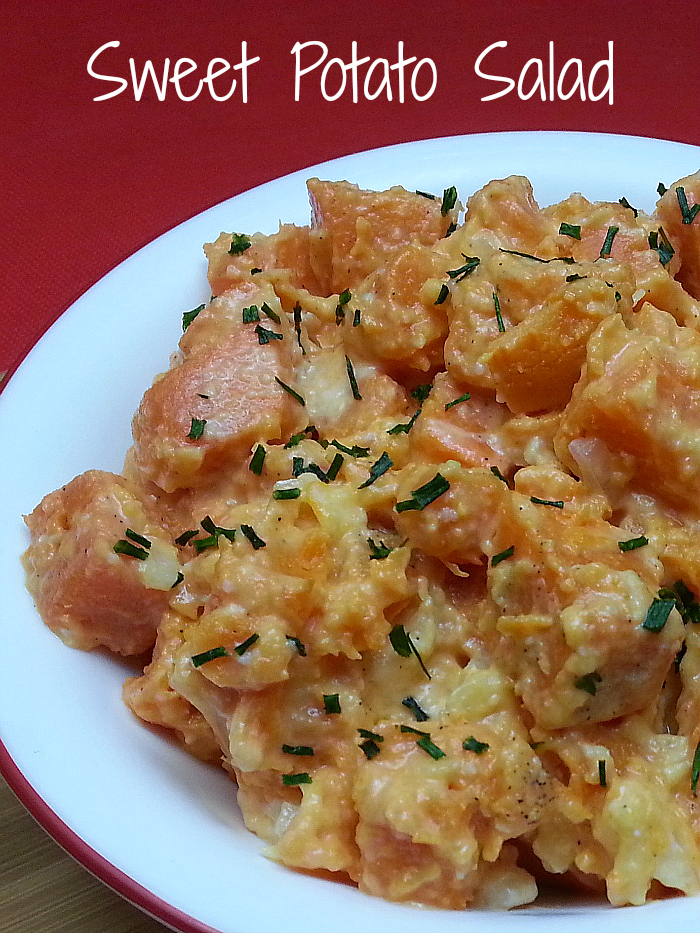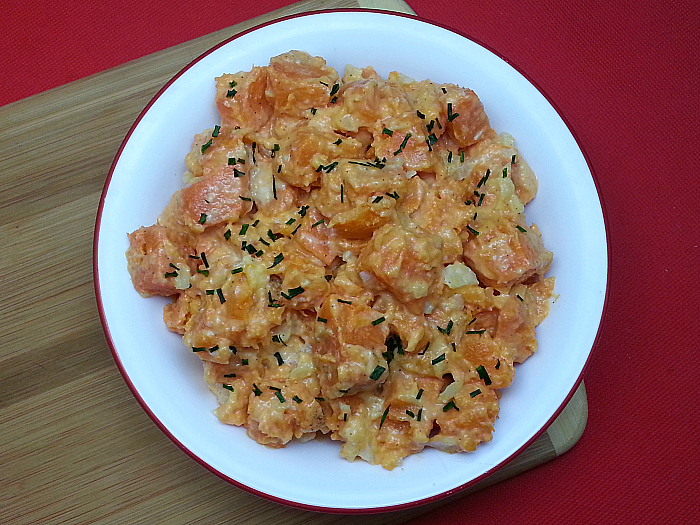 Potato Salad with A Delicious Twist – It's Made with Sweet Potatoes
Sweet potatoes are a family favorite, and so is sweet potato salad.
It's easy to use them instead of regular potatoes in potato salad for an extra flavorful Summer side dish.
I buy sweet potatoes just about every week, so I can cook them every which way.
The look, flavor and nutrition are a perfect fit for my family.
It isn't any harder to make this with sweet potatoes instead of regular ones, but the salad tastes great. And somehow it feels extra special. You can make it year round, but we tend to eat it more during warm Summer months.
This salad recipe is good to serve at home or to take to a picnic or potluck. You can double or triple the recipe, if you'll be cooking for a crowd.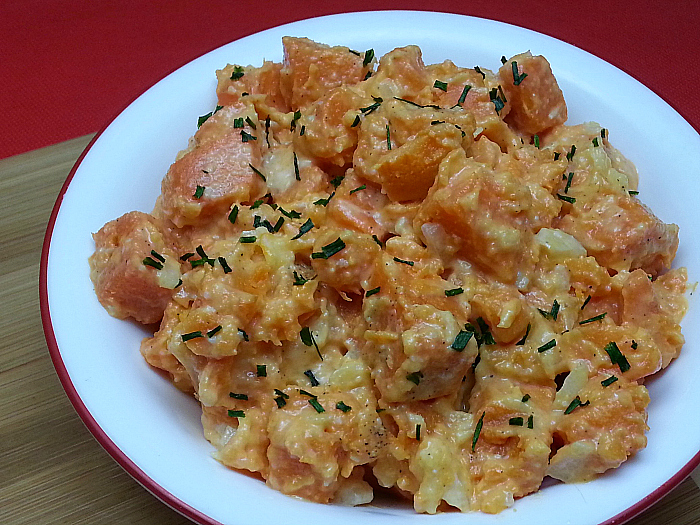 Sweet Potato Salad Recipe
Serves 4
Ingredients:
4 cups Sweet Potatoes, peeled and cubed
1/4 cup Onion, finely chopped
1/4 cup Mayonnaise (or vegan or low-cal substitute)
1 T Garlic Paste
1/4 t Black Pepper
Salt to Taste
Optional: Chives for Garnish
Instructions:
Bowl sweet potato chunks until tender, but not mushy.
Gently combine all ingredients in a large bowl.
Refrigerate to chill before serving.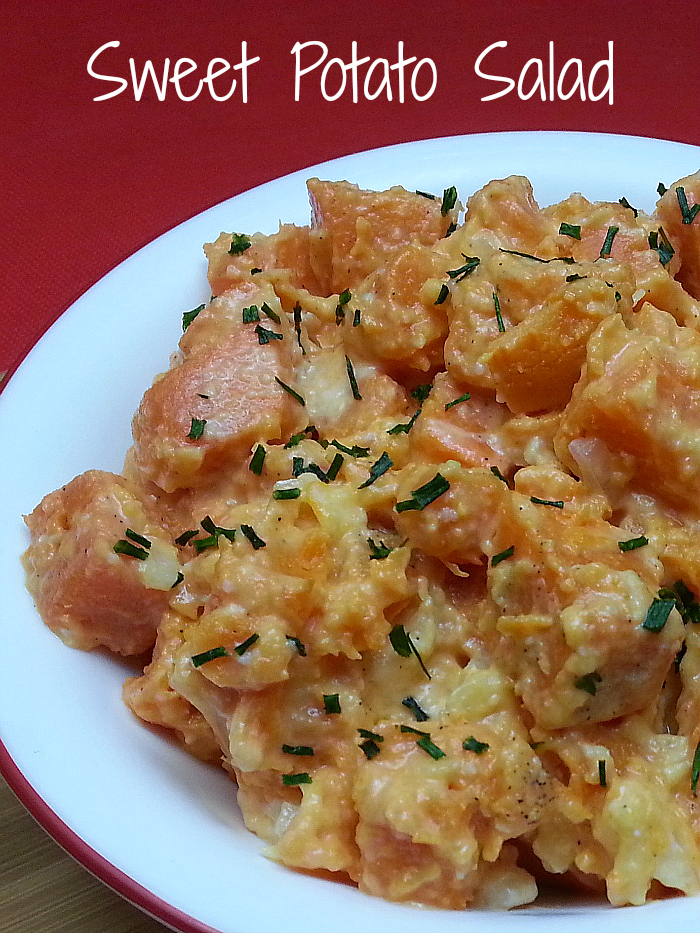 More from Mama Likes To Cook
Check out the rest of my vegetarian recipes, so you can get more great ideas for baking, cooking, blending and juicing.
Sweet Potato Recipes
Salad Recipes
For a beautiful assortment of kitchen necessities and food gifts for the whole family, check out the deals at these online stores.
Are you ready to have some delicious fun in the kitchen?