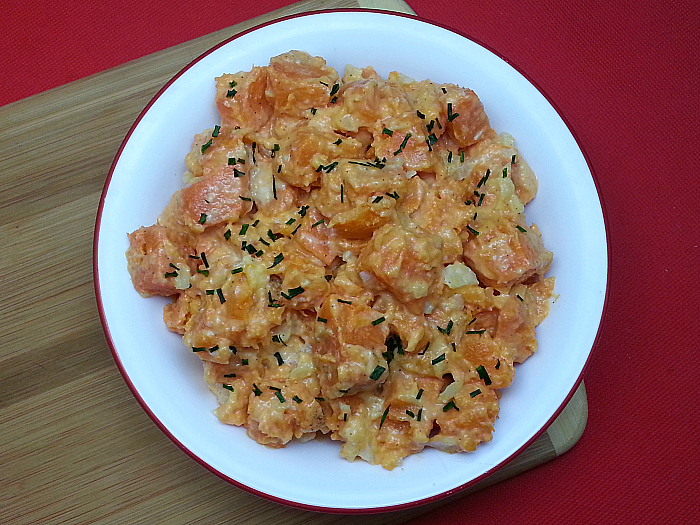 Sweet potatoes are a family favorite. I buy them just about every week and cook them every which way. It's easy to use them instead of regular potatoes in potato salad for an extra flavorful Summer side dish.
This recipe is good to serve at home or to take to a picnic or potluck. You can double or triple the recipe, if you'll be cooking for a crowd.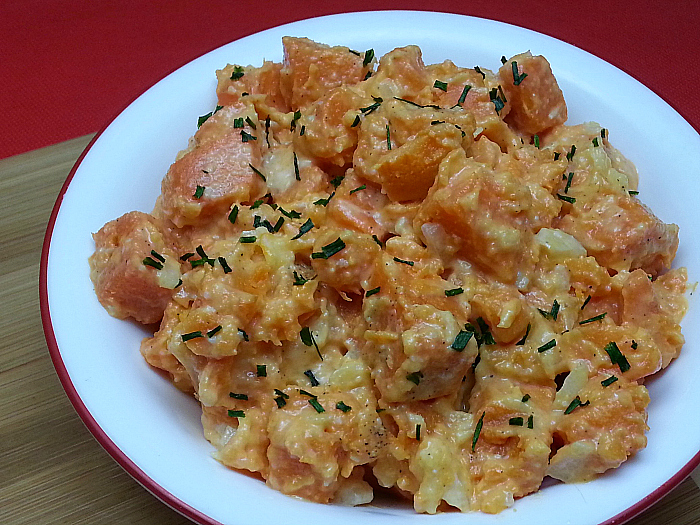 Sweet Potato Salad
Serves 4
Ingredients:
4 cups Sweet Potatoes, peeled and cubed
1/4 cup Onion, finely chopped
1/4 cup Mayonnaise (or vegan or low-cal substitute)
1 T Garlic Paste
1/4 t Black Pepper
Salt to Taste
Optional: Chives for Garnish
Instructions:
Bowl sweet potato chunks until tender, but not mushy.
Gently combine all ingredients in a large bowl.
Refrigerate to chill before serving.