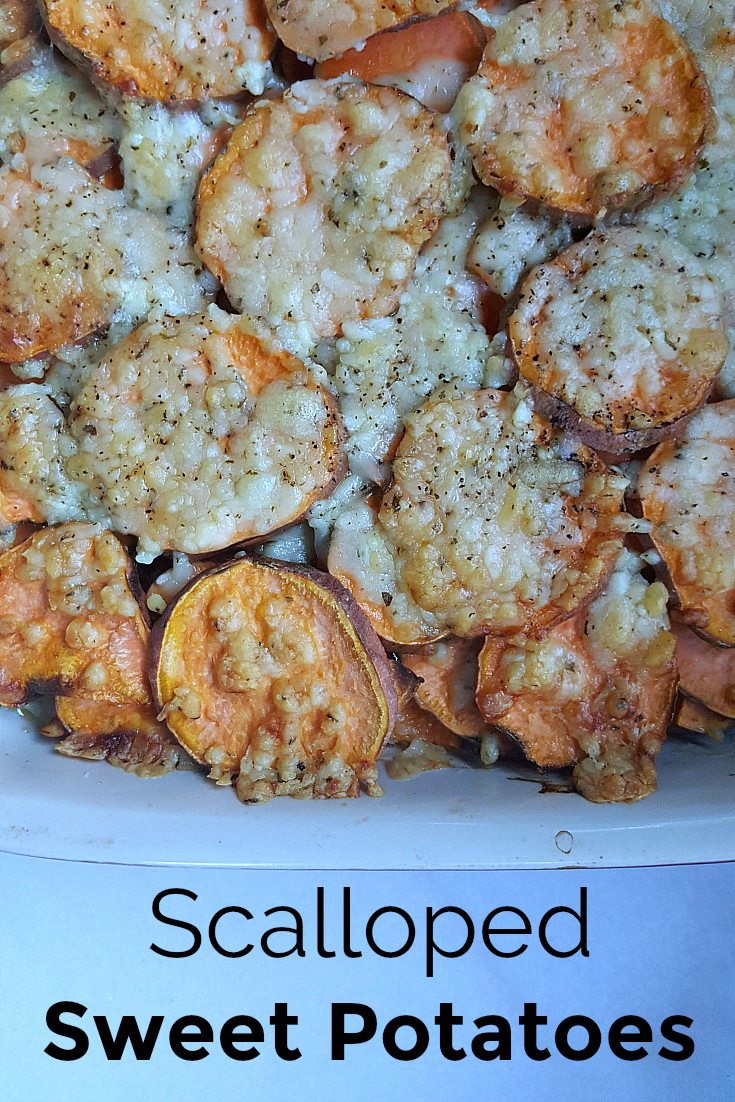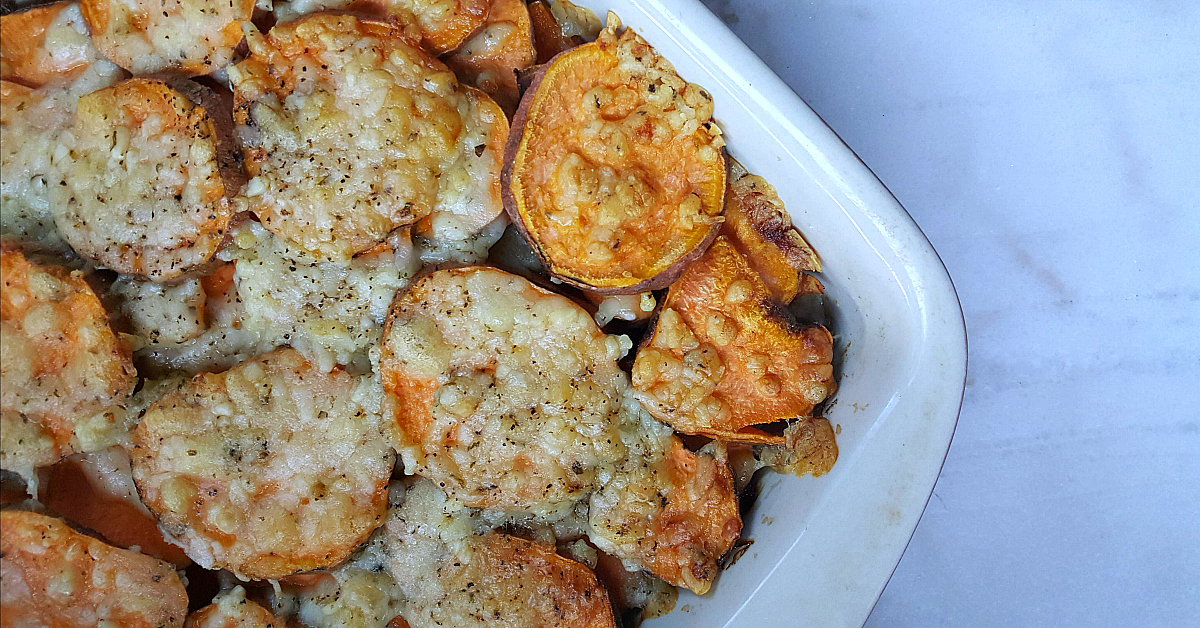 Yum! Scalloped potatoes are my kind of comfort food, and I like them even more when they are scalloped sweet potatoes!
I always think of this side dish as a treat for special occasions, but it's easy enough to make for a weeknight dinner. It only takes a few minutes to prep the ingredients. Then, you can work on the rest of the meal while it's in the oven.
The dish is wonderful, when you first make it. And, leftovers taste just as good the following day.
We always eat the skin of our sweet potatoes. However, you may peel yours, if you must.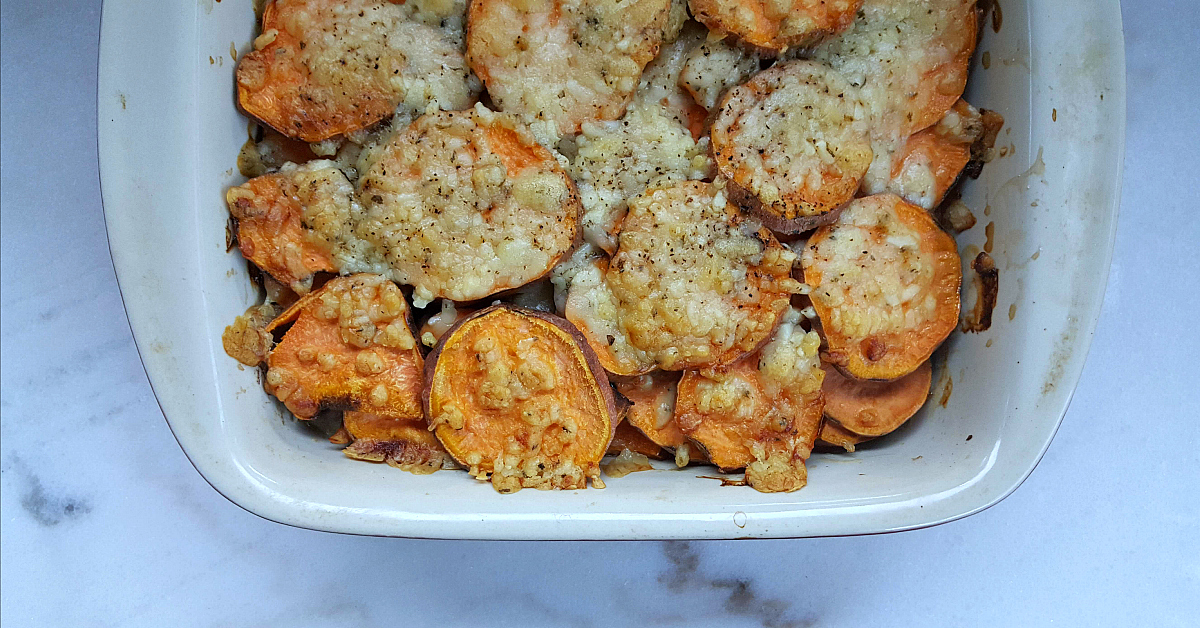 Scalloped Sweet Potatoes
Pre-heat oven to 425°
Lightly butter an 8″ x 8″ Baking Dish
Ingredients:
3 lbs. Sweet Potatoes, thinly sliced
1/2 cups Shredded Jack Cheese
2 T Butter, cut into small pieces
1 cup Milk
Salt to Taste
Black Pepper to Taste
Granulated Garlic to Taste
Instructions:
Layer half of the sweet potatoes in the buttered baking dish.
Sprinkle with salt, black pepper and granulated garlic.
Top with 1/2 of the shredded cheese and butter.
Add the rest of the potatoes and sprinkle with salt, pepper and garlic.
Cover with foil and put in the oven for 40 minutes.
Remove from oven and remove foil.
Return to oven and bake an additional 10-15 minutes until potatoes are tender and cheese is golden brown.