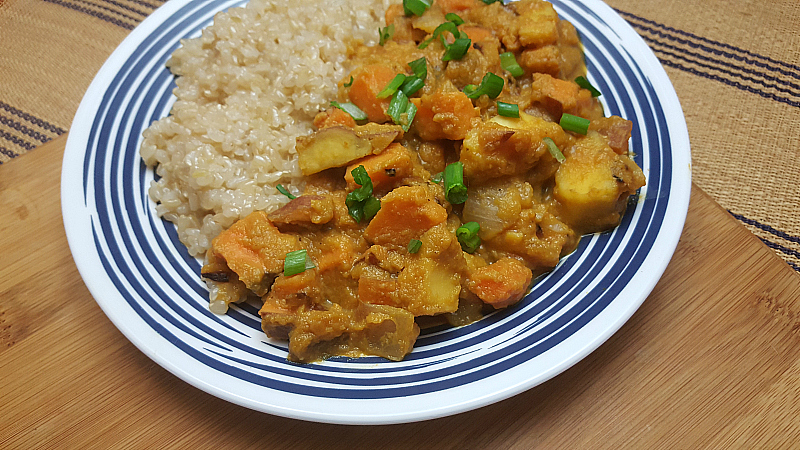 Pumpkin is a year round favorite in my home. I like pumpkin pie, but actually prefer savory pumpkin dishes that I can eat for lunch or dinner. You can use fresh pumpkin puree, if you have it. If not, canned is great.
I make this pumpkin and sweet potato dish or a variation of it regularly. It's good to eat as soon as it's ready, but tastes just as delicious as left overs the following day.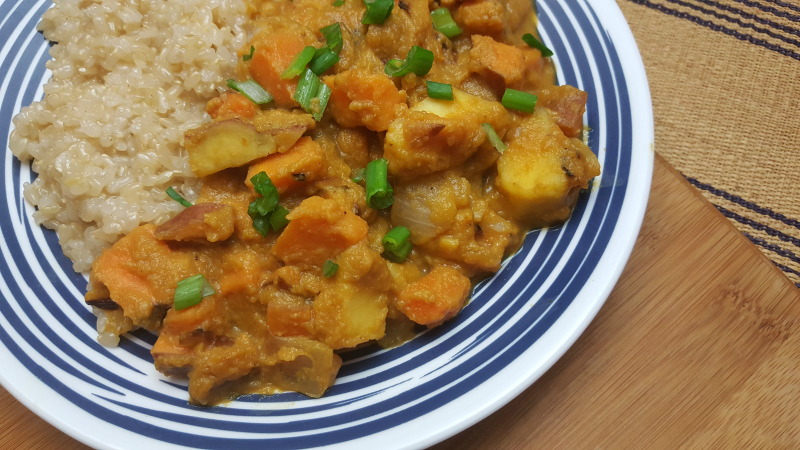 Pumpkin and Sweet Potatoes with Brown Rice
Ingredients:
8 cups Cooked Brown Rice
4 Small Sweet Potatoes, cubed (or 2 larger ones)
1 Medium Onion, chopped
2 Cloves Garlic, chopped
2 T Olive Oil
1 15 oz. can Pumpkin Puree
1 1/2 cups Milk (or vegan milk alternative)
Salt to taste
Optional: Garnish with chopped green onions or chives
Instructions:
Heat olive oil in skillet. Add sweet potatoes, onion and garlic.  Saute for 7-10 minutes until tender and lightly browned.
Add pumpkin and milk. Stir and simmer on low heat for 3-5 minutes, stirring occasionally.
Serve with rice.