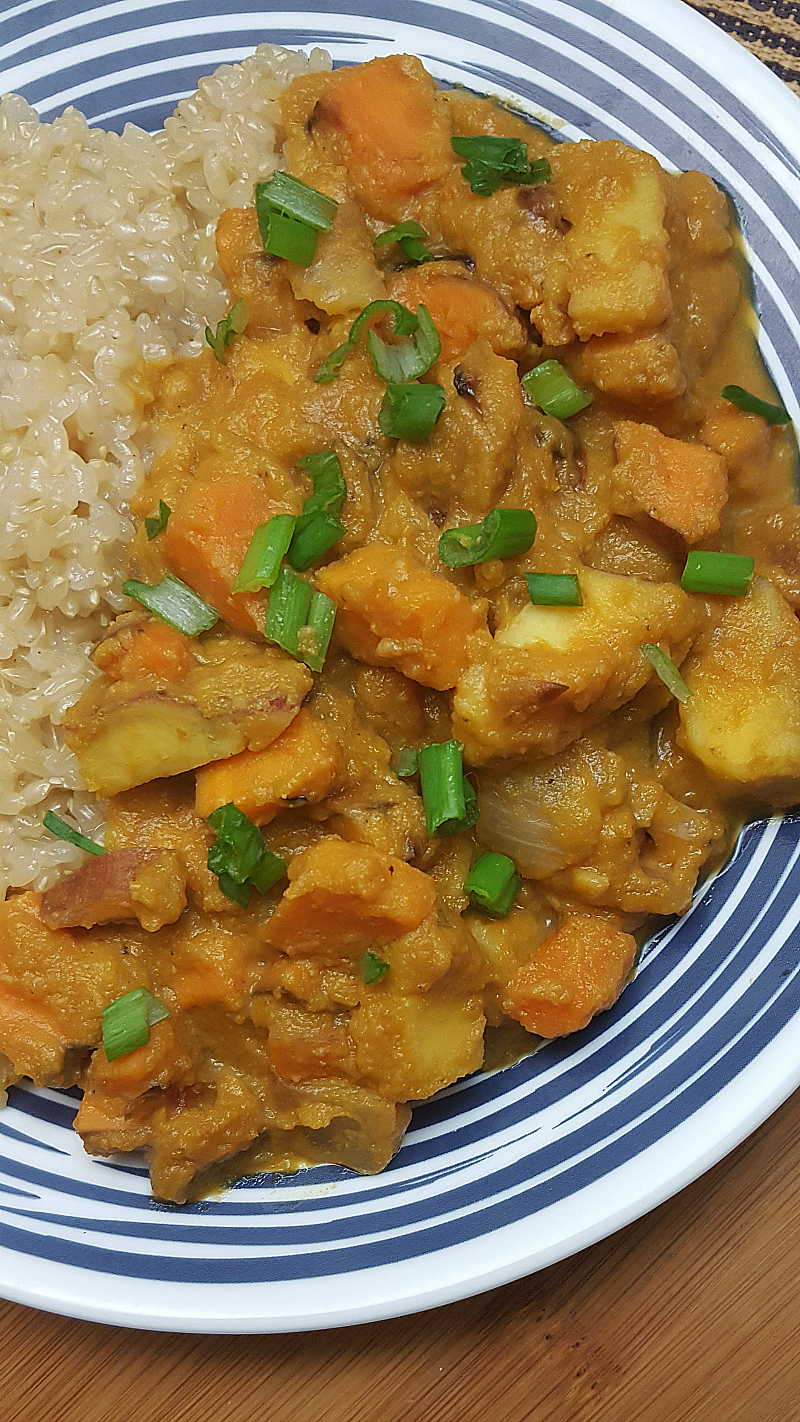 Easy Comfort Food Meal with Rice, Pumpkin and Sweet Potato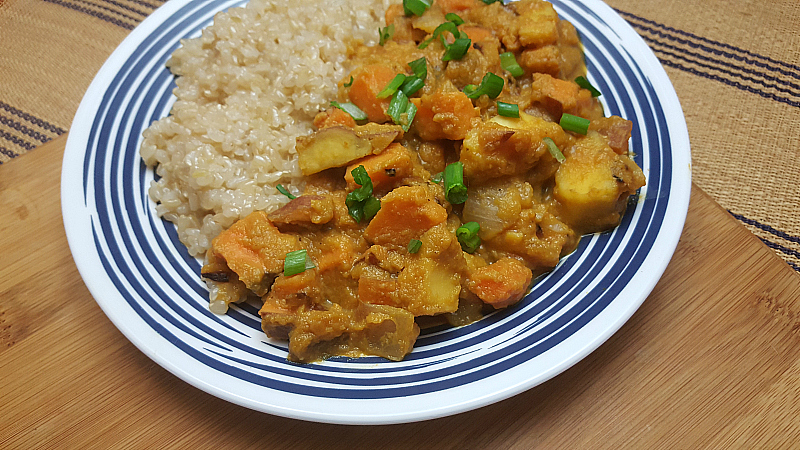 I love feel good comfort food, so this pumpkin and sweet potatoes recipe is always good.
Pumpkin is a year round favorite in my home.
I like pumpkin pie, but actually prefer savory pumpkin dishes that I can eat for lunch or dinner.
You can use fresh pumpkin puree, if you have it. If not, canned is great.
I make this pumpkin and sweet potato dish or a variation of it regularly.
It's good to eat as soon as it's ready, but tastes just as delicious as left overs the following day.
We enjoyed it with brown rice tonight, but you could also serve it with another type or rice or grain.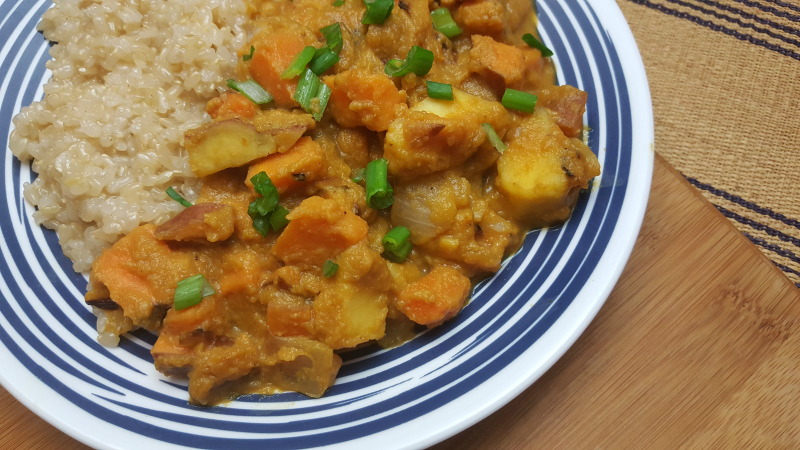 Pumpkin and Sweet Potatoes Recipe
Ingredients:
8 cups Cooked Brown Rice
4 Small Sweet Potatoes, cubed (or 2 larger ones)
1 Medium Onion, chopped
2 Cloves Garlic, chopped
2 T Olive Oil
1 15 oz. can Pumpkin Puree
1 1/2 cups Milk (or vegan milk alternative)
Salt to taste
Optional: Garnish with chopped green onions or chives
Instructions:
Heat olive oil in skillet. Add sweet potatoes, onion and garlic. Saute for 7-10 minutes until tender and lightly browned.
Add pumpkin and milk. Stir and simmer on low heat for 3-5 minutes, stirring occasionally.
Serve with rice.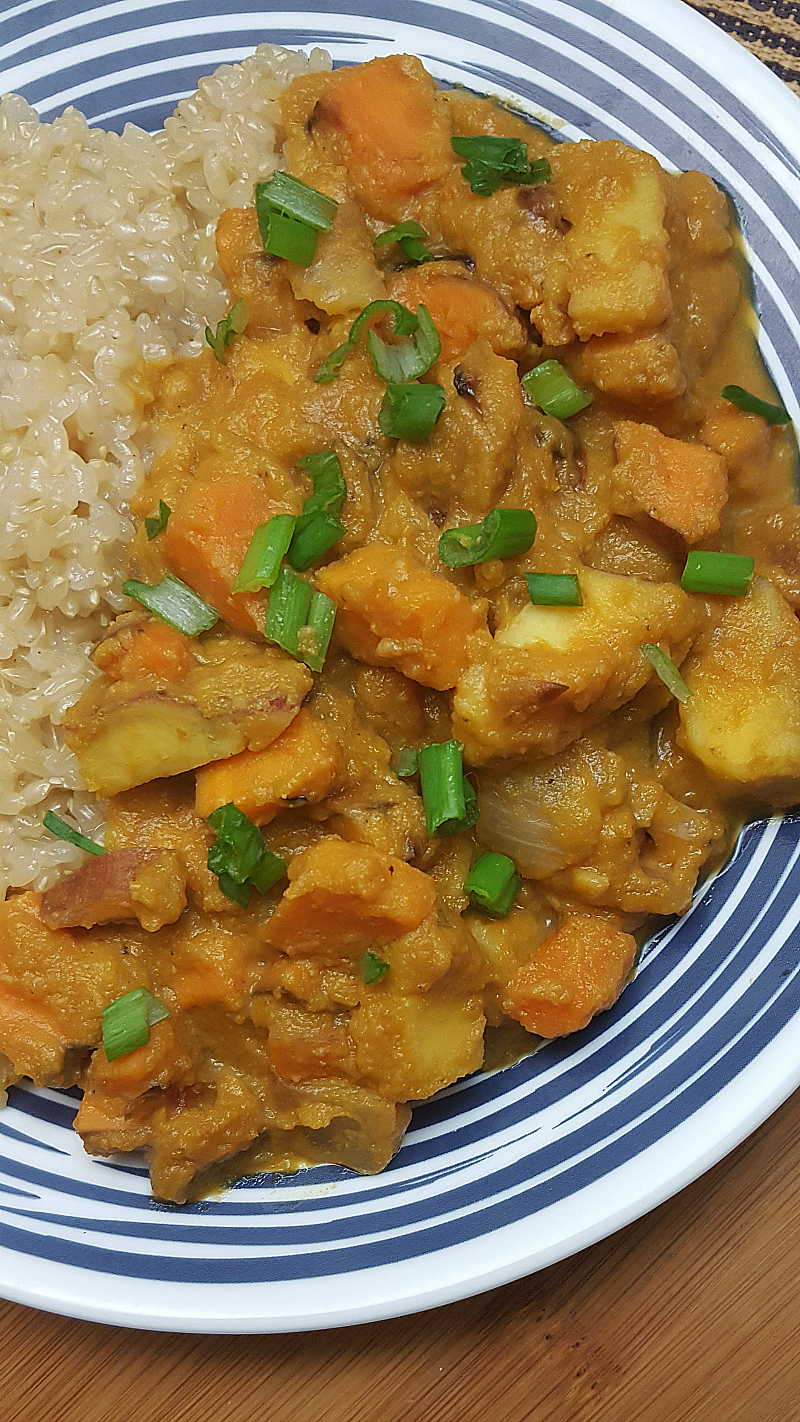 More from Mama Likes to Cook
Check out the rest of my vegetarian recipes, so you can get more great ideas for baking, cooking, blending and juicing.
Pumpkin Breakfast Recipes
Pumpkin Dessert Recipes
Dips Made with Pumpkin
Dinner Recipes with Pumpkin
Rice Recipes
Sweet Potato Recipes
Shop Now
For a beautiful assortment of kitchen necessities and food gifts for the whole family, check out the deals at these online stores.
Are you ready to have some delicious fun in the kitchen?