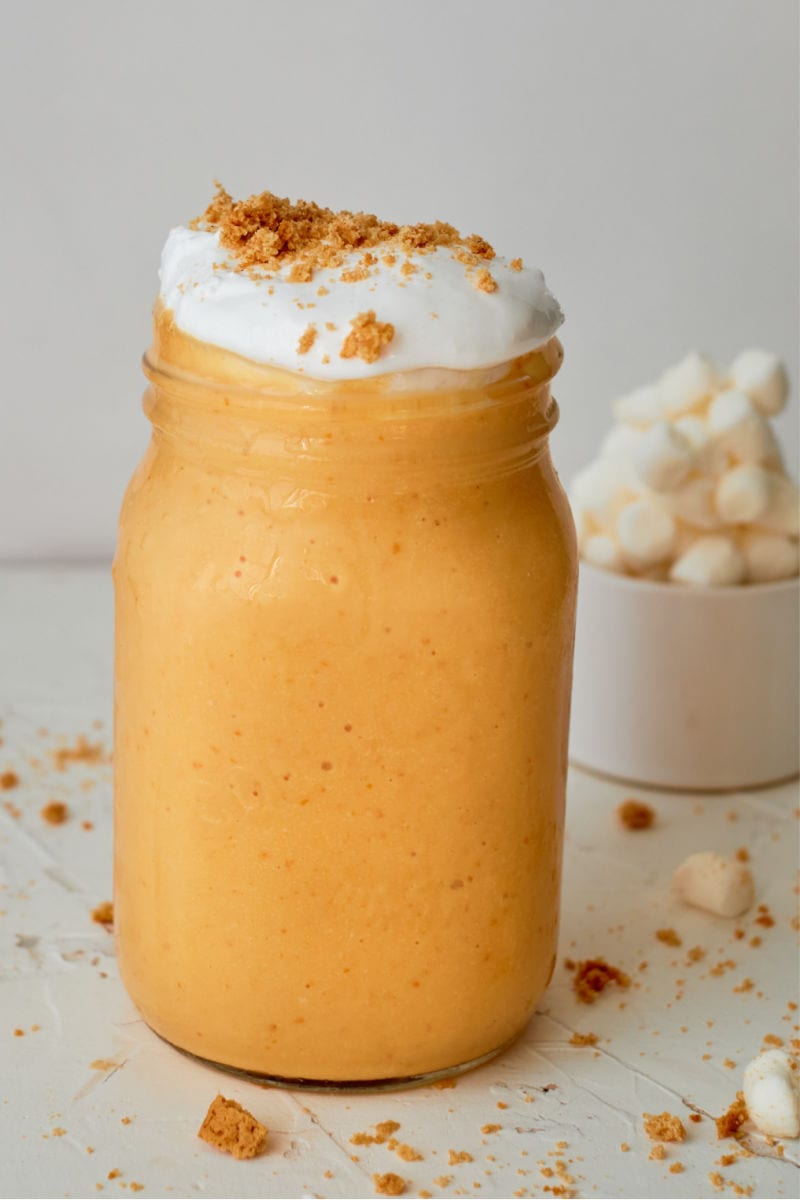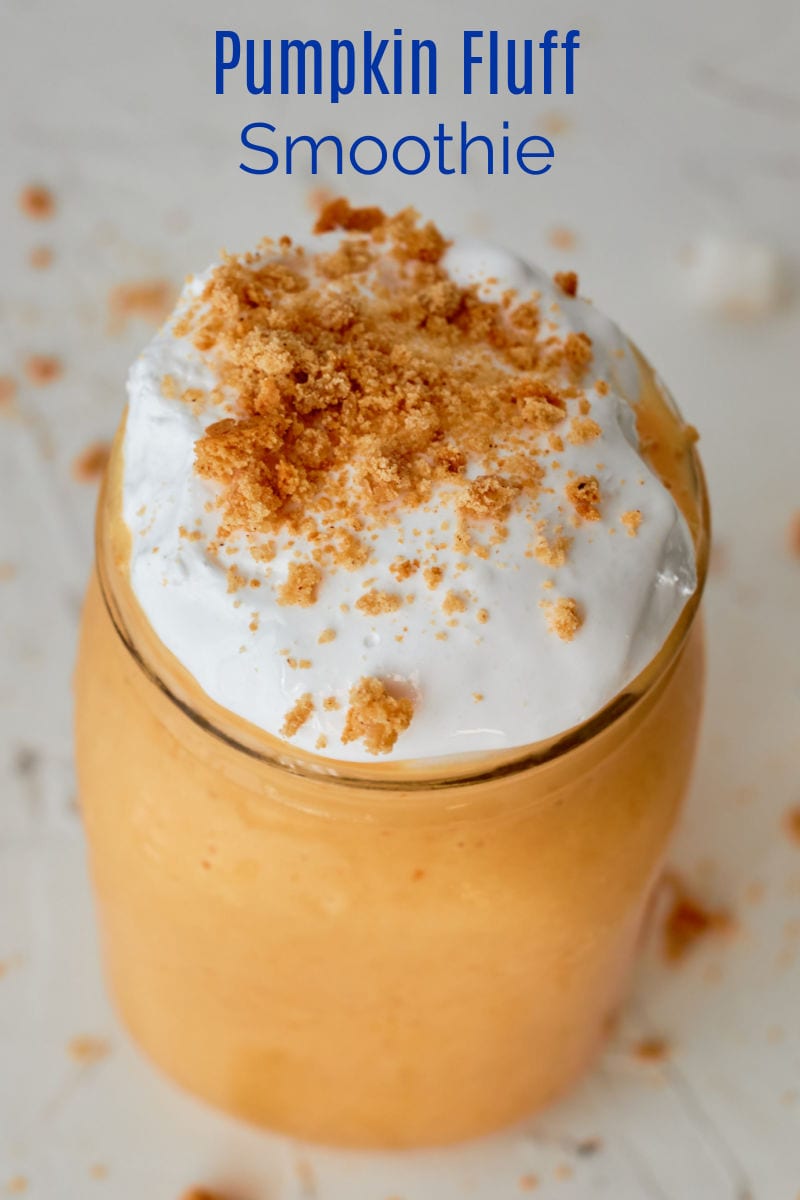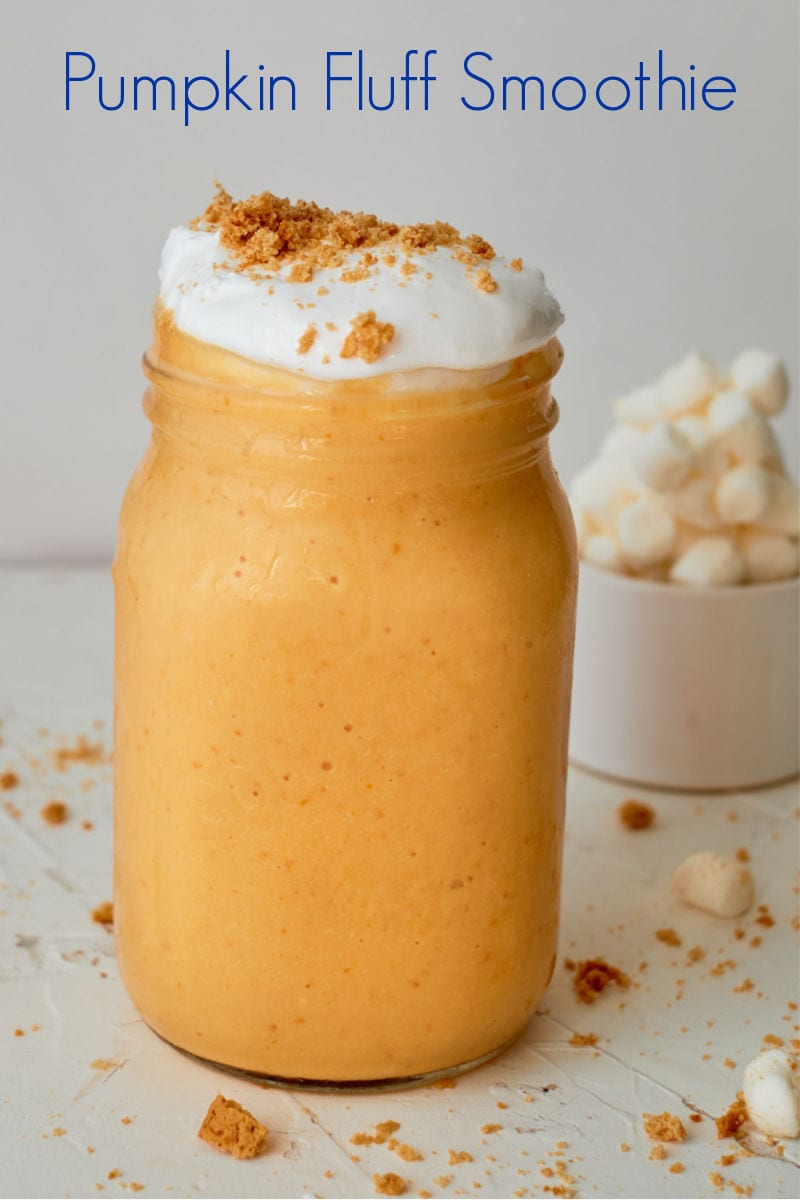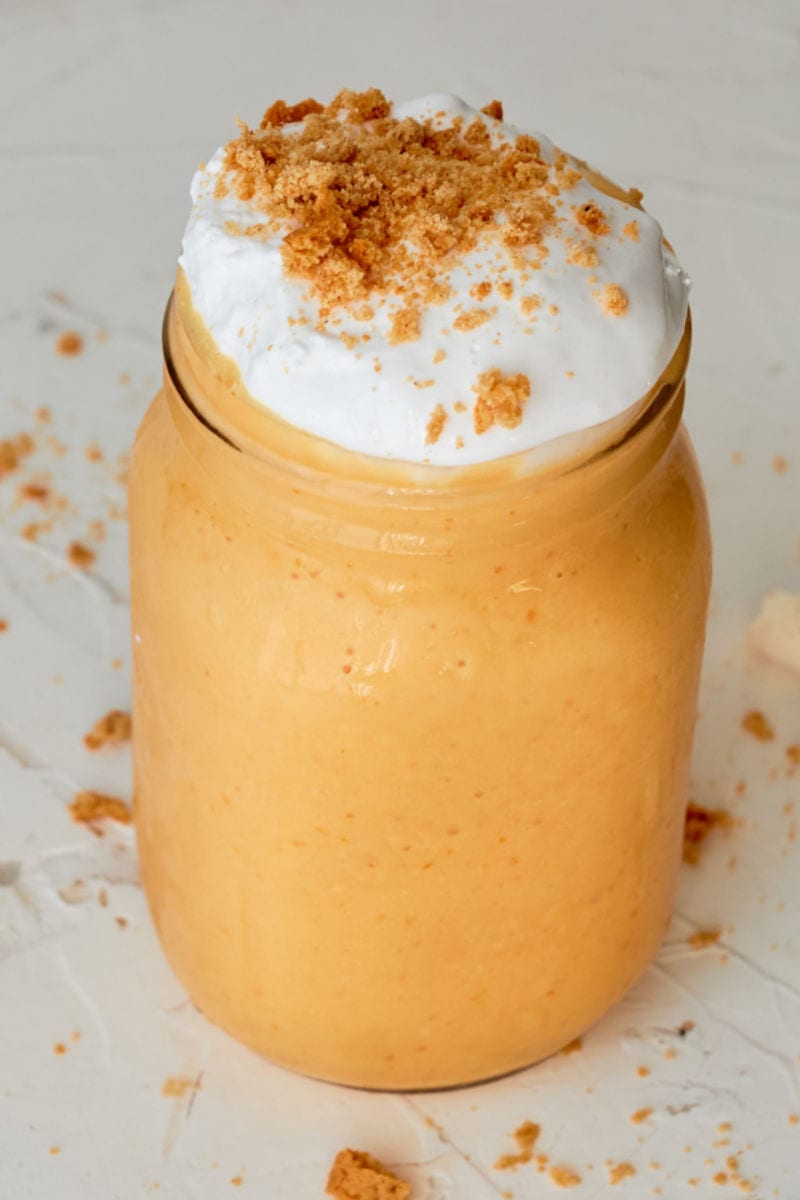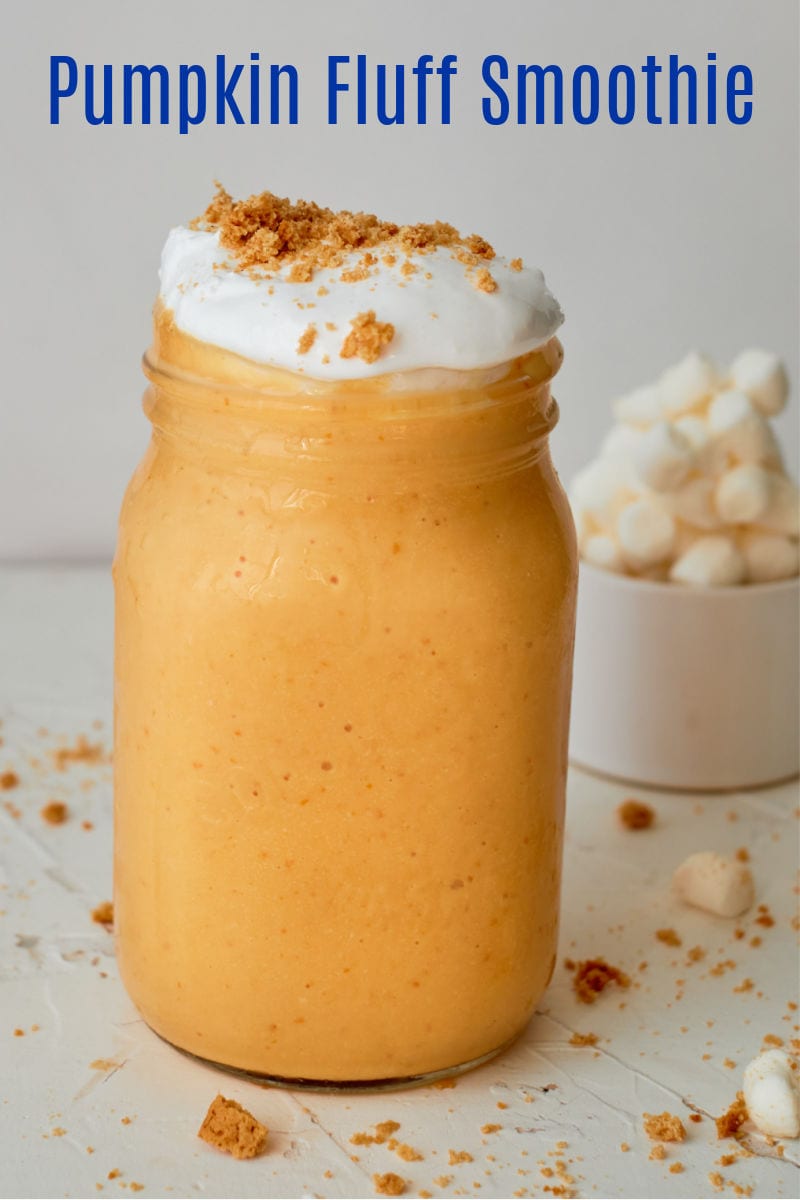 Marshmallow Pumpkin Spice Smoothie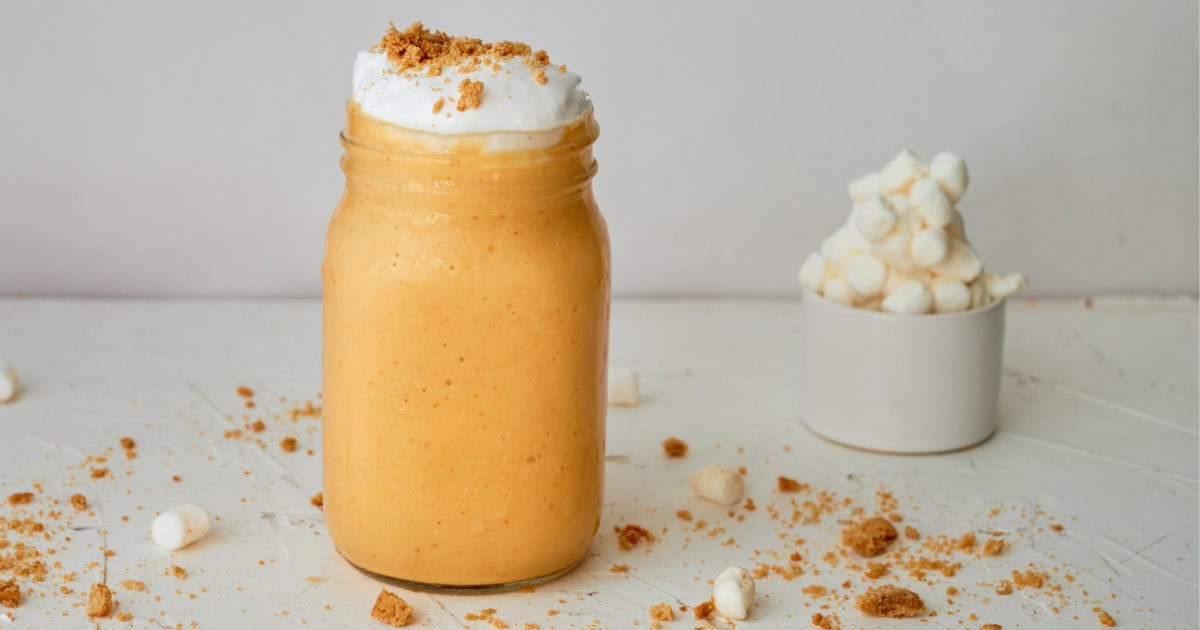 When you combine the flavors of marshmallows, pumpkin and pumpkin pie spice, you end up with a delicious creamy pumpkin fluff smoothie.
This is one of those smoothies that feels more like a dessert to me, since it is sweet.
It is, however, made with real pumpkin and tastes similar to pumpkin pie.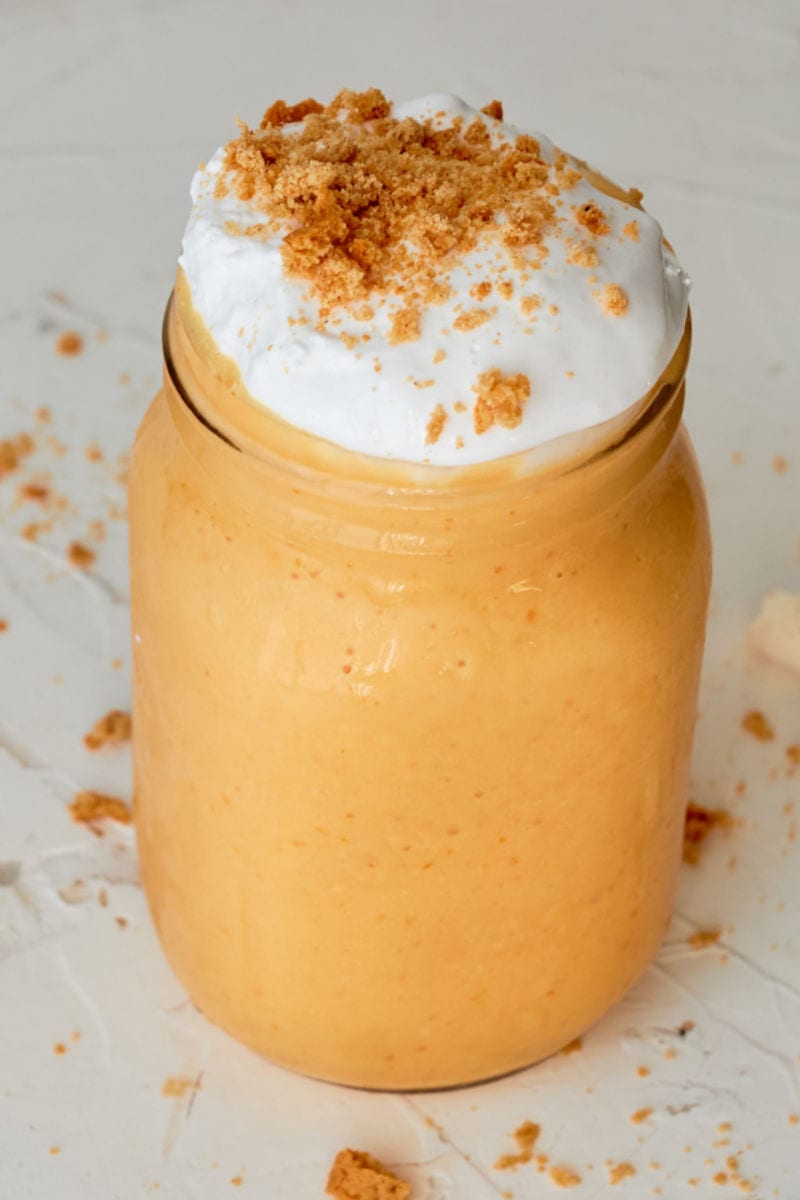 This pretty smoothie is great for Fall or anytime you need to experience the wonders of pumpkin spice.
Marshmallow fluff is a wonderful addition and the crumbled graham crackers remind me of pie crust.
Enjoy this pumpkin spice and everything nice!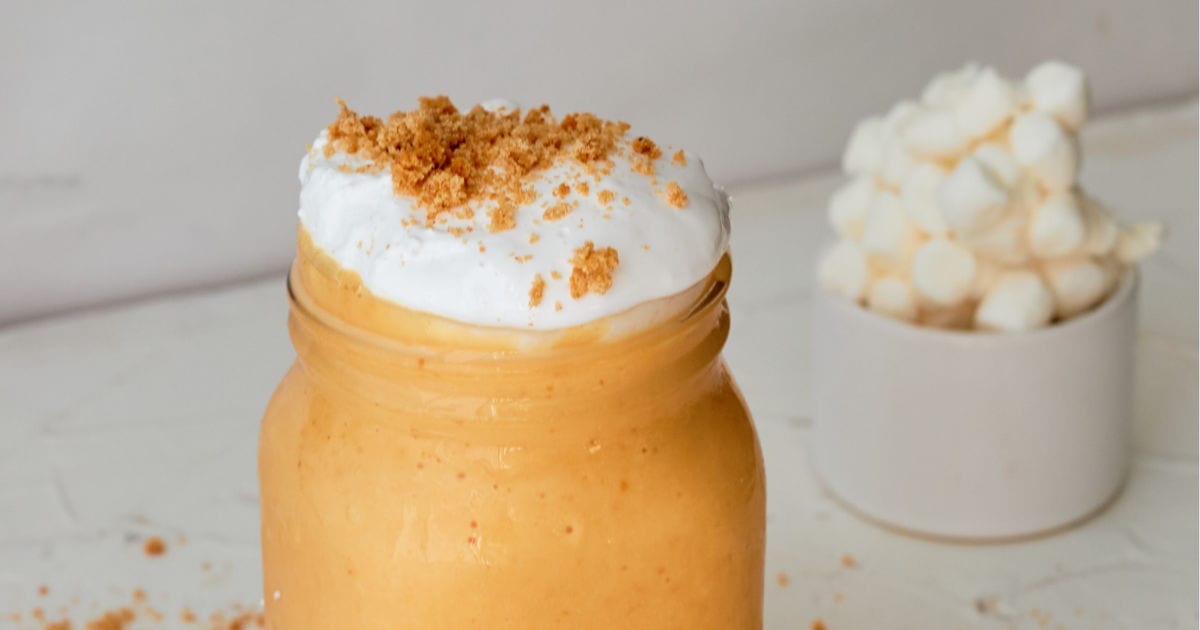 Pumpkin Fluff Smoothie Recipe
Prep time – 5 minutes
Serves 2
Ingredients
½ cup Ice
1 cup Milk
2 T Sweetened Condensed Milk
1 cup Pumpkin Puree
2 T Light Brown Sugar
1 t Pumpkin Pie Spice
Marshmallow Fluff
Crushed Graham Crackers
Supplies
Blnder
Measuring Cup
Measuring Spoons
Instructions
1) Add ice, milk, sweetened condensed milk, pumpkin, brown sugar and pumpkin pie spice to a blender.
2) Blend until smooth.
3) Pour into glasses and top with marshmallow fluff and crushed graham crackers.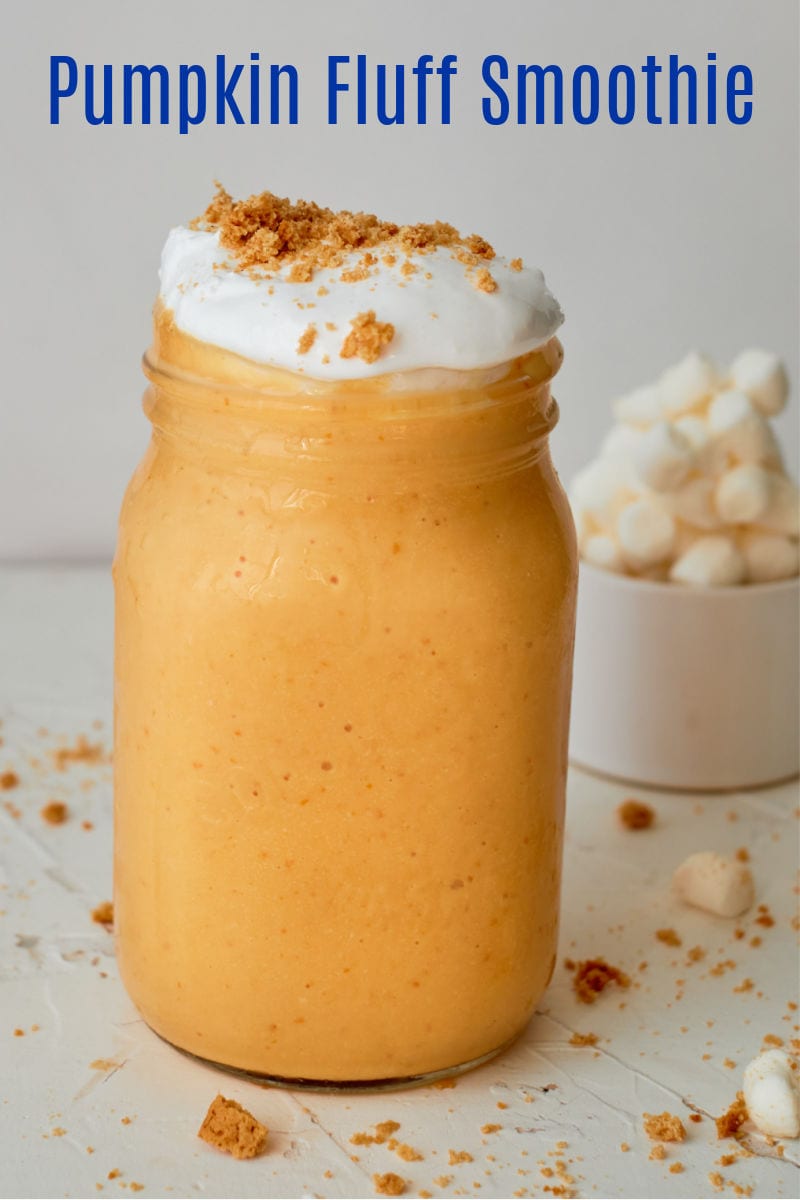 Check out my other dessert recipes, so you can get more sweet inspiration.
Following are a few of my other tasty frozen treat recipes:
Then take a look at the rest of my vegetarian recipes, so you can have even more delicious fun in the kitchen!