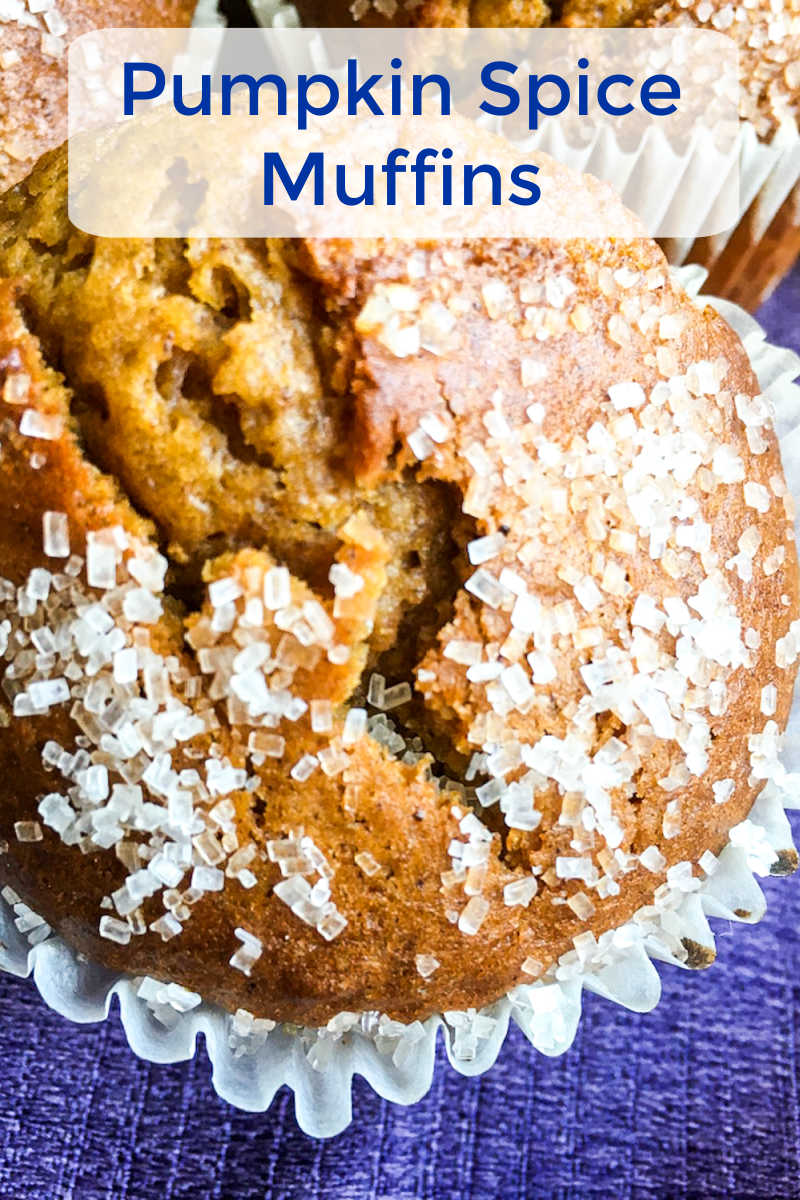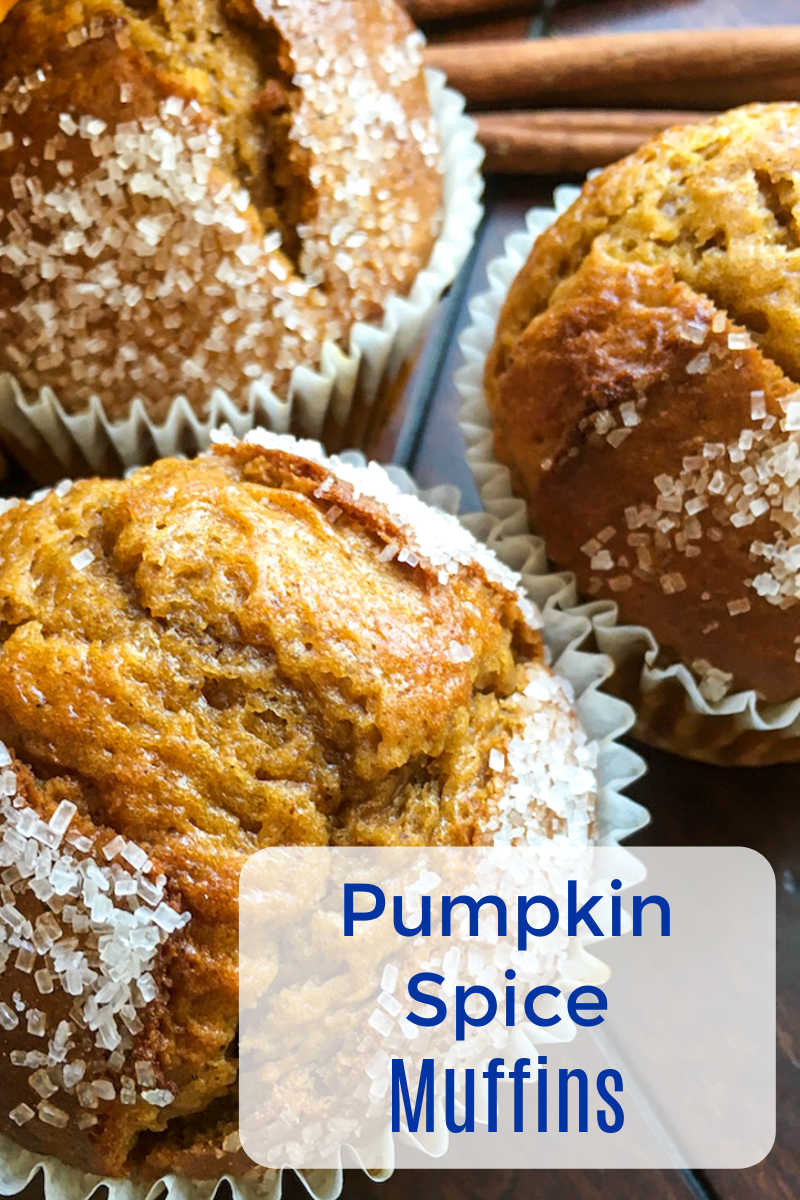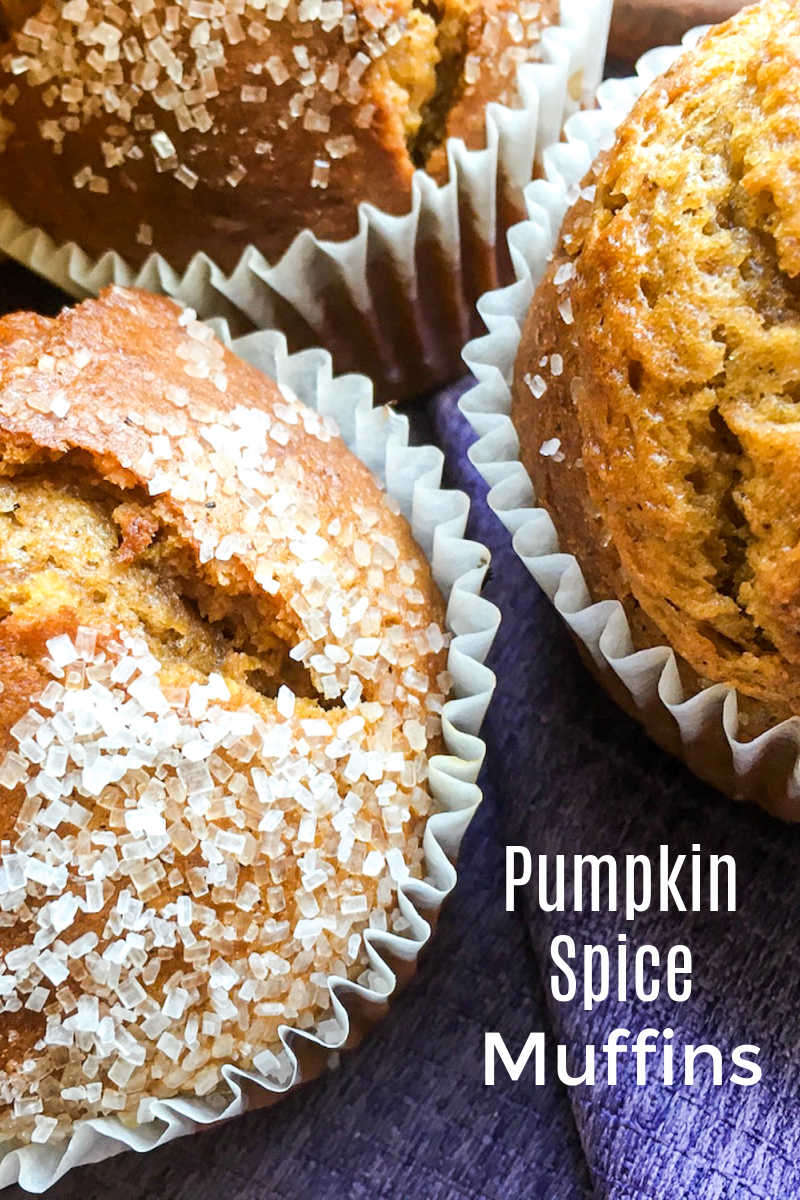 Baked from Scratch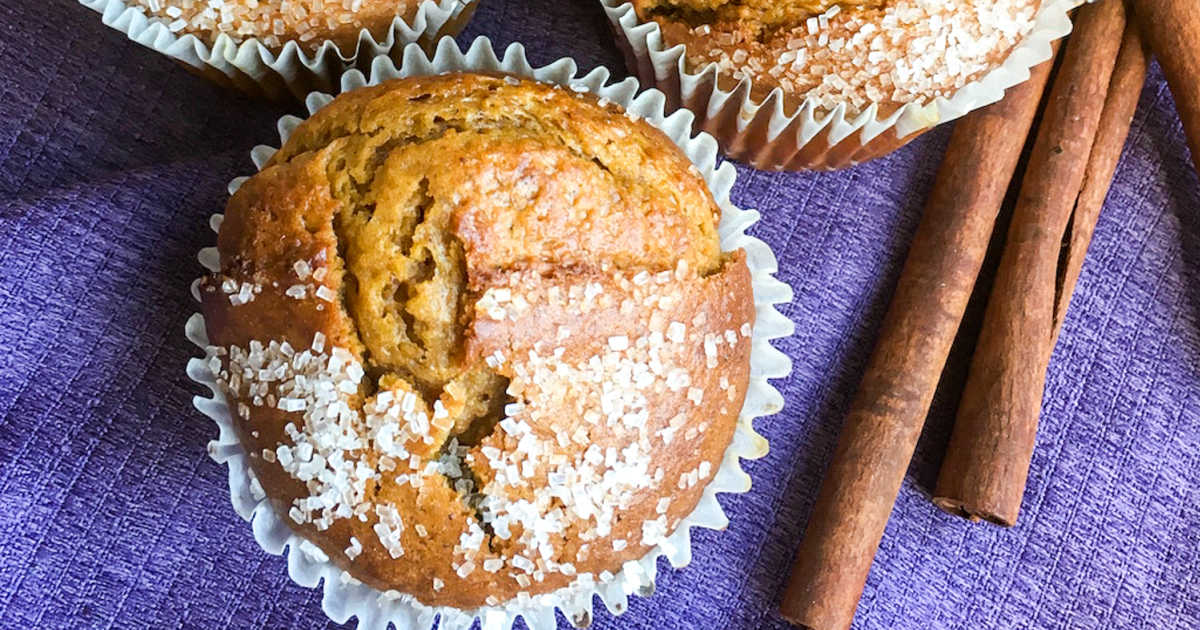 There is nothing quite like pumpkin spice muffins warm from the oven, so it's a good thing it is easy to make them from scratch.
Muffins are great for breakfast or a snack.
If you are like me, you can also enjoy one for dessert.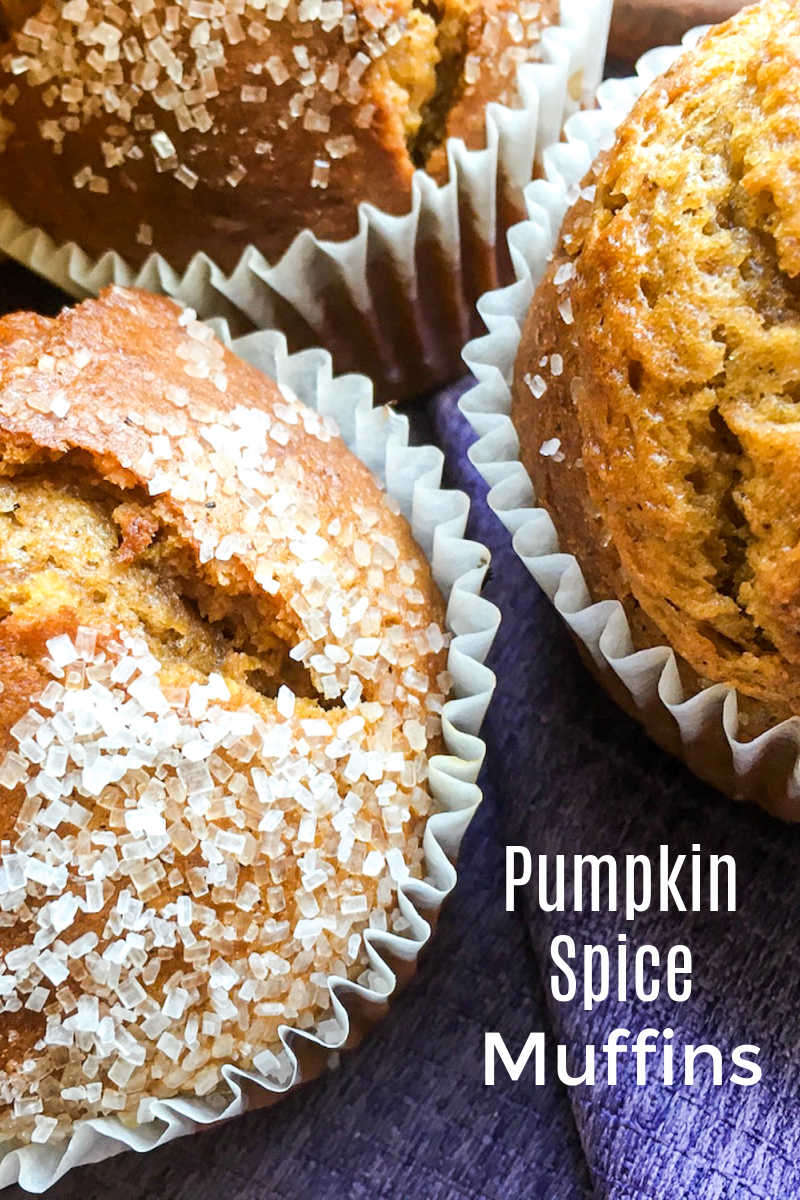 The recipe calls for pumpkin puree, so make sure you don't accidentally use "pumpkin pie filling."
That has sugar and other extra ingredients in the can, but all you want for this recipe is pure pumpkin puree.
These muffins have coarse decorating sugar on top, which looks great and adds a bit of sweetness.
However, you can leave it off, if you prefer to cut back on the sugar.
Enjoy!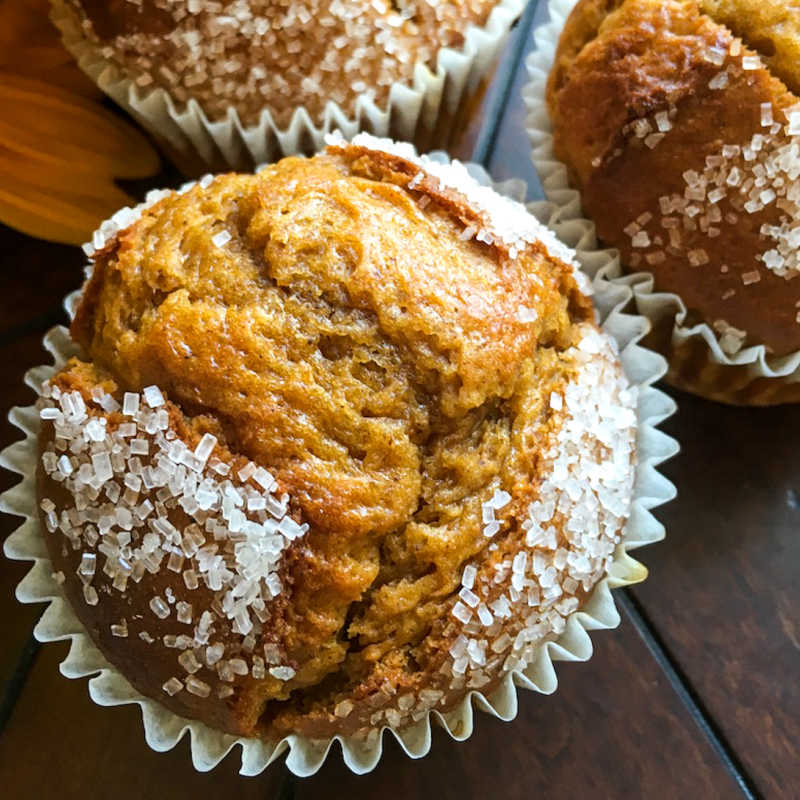 From Scratch Pumpkin Spice Muffins Recipe
Prep time: 15 minutes
Bake time: 25-30 minutes
Yields: 12 regular-sized muffins
Ingredients
2½ cups Sugar
4 Large Eggs
2/3 cup Vegetable Oil
2/3 cup Water
15 oz. can Pumpkin Puree (NOT pumpkin pie filling)
3½ cups All-purpose Flour
2 t Baking Soda
1 t Salt
1 T Pumpkin Pie Spice
½ c. Coarse Decorating Sugar
Supplies
12 cup Muffin Pan (regular size)
Cupcake Liners
Measuring Cups
Measuring Spoons
Mixing Bowl
Mixer
Muffin Scoop
Wire Baking Rack
Instructions
1) Preheat oven to 350° and put 12 cupcake liners in the cavities.
2) Add sugar, eggs, oil, water and pumpkin to your mixing bowl and beat on low for just 1 minute. Do not over mix.
3) In a separate bowl, add your dry ingredients – flour, salt, baking soda and pumpkin spice and stir or whisk together to combine.
4) Add the dry ingredients to the wet ingredients and briefly beat on low until combined. Again, do not over mix.
5) Scoop the batter into the cupcake liners, so that each one is about ¾ full.
6) Bake in the preheated for for 15 minutes. Remove from the oven and sprinkle with coarse decorating sugar. Return to the oven and bake for another 10 to 15 minutes until cooked through.
7) Remove from oven and cool for a few minutes. Then transfer the muffins to a wire baking rack to cool completely.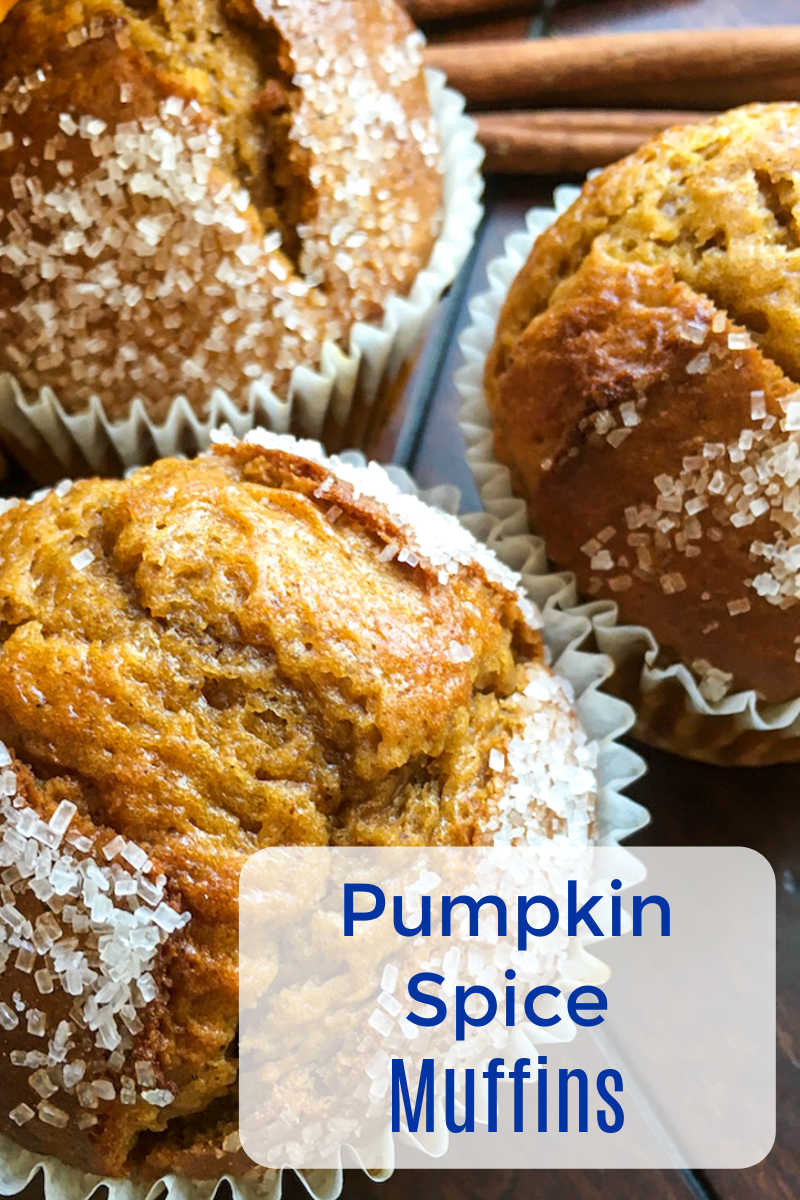 More from Mama Likes to Cook
Check out the rest of my vegetarian recipes, so you can get more great ideas for baking, cooking, blending and juicing.
Pumpkin Breakfast Recipes
Pumpkin Dessert Recipes
Dips Made with Pumpkin
Dinner Recipes with Pumpkin
Shopping Tips
Shopping Tips
For a beautiful assortment of kitchen necessities and food gifts for the whole family, check out the deals at these online stores.
Are you ready to have some delicious fun in the kitchen?