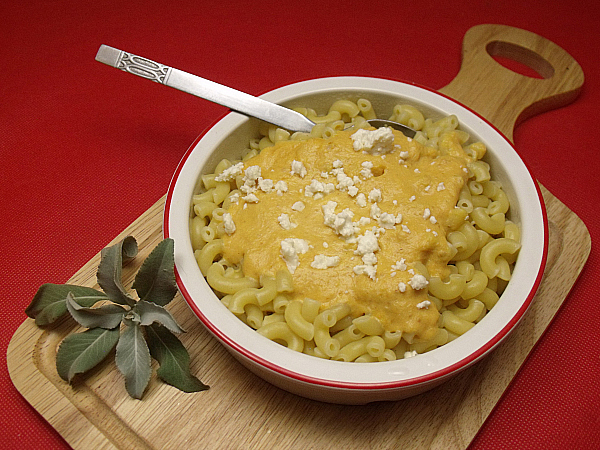 This simple sauce is a great way to change up the typical pasta dinner with the flavor of pumpkins instead of tomatoes. I usually have these ingredients on hand, so it's an easy last minute dinner.
Pumpkin Sage Pasta Sauce
Ingredients:
1 can Pumpkin Puree (16 ounce)
1 cup Cream or Half and Half
4 T Butter
2 T Holland House White or Sake Cooking Wine
1 t Fresh Sage, finely chopped
1/2 t Granulated Garlic
1/2 t Kosher Salt
Feta Cheese (optional)
Instructions:
Combine pumpkin, cream and butter in a sauce pan.
Cook on medium heat for approx. 5 minutes stirring occasionally.
When butter is melted, add cooking wine, sage, garlic and salt. Simmer for about 10 minutes.
Serve with pasta. Top with crumbled feta cheese, if desired.