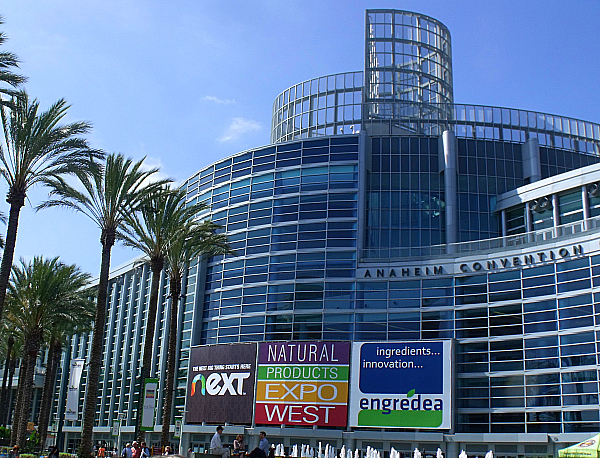 Natural Products Expo West has arrived!
Each year I attend this trade show at the Anaheim Convention Center to network and learn about natural, organic and healthy products. There will be over 3,000 exhibits and many thousands of industry professionals in attendance.
A select group of brands compete to see who will be recognized as the "Best of the West." I, and other members of the press, are able to vote on our favorites. Winners will be announced after the votes have been counted.
It is always hard for me to choose just three favorites for the vote. Here are some of the great products that caught my eye. I've tried some of them already and have a bag full of samples that I'll be digging into later.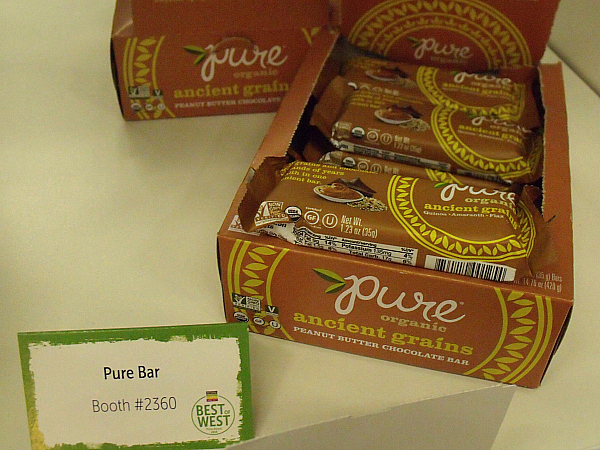 I've never met a Pure Bar that I didn't like and am looking forward to trying the new Ancient Grains Peanut Butter Chocolate Bar.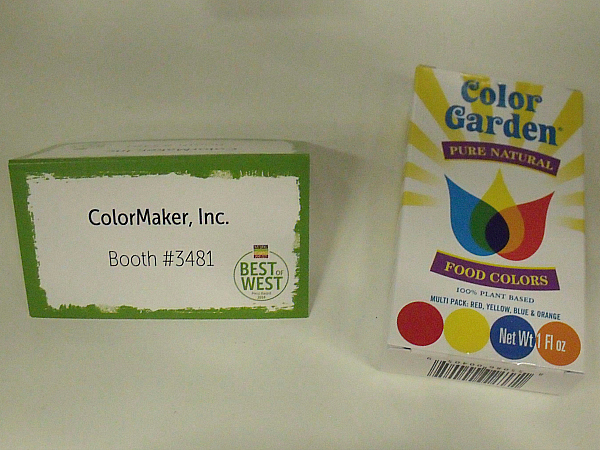 I've been searching for a natural alternative to artificial food coloring and was excited to see these plant based food colors from ColorMaker. I'm looking forward to trying them out in baked goods, frosting and more.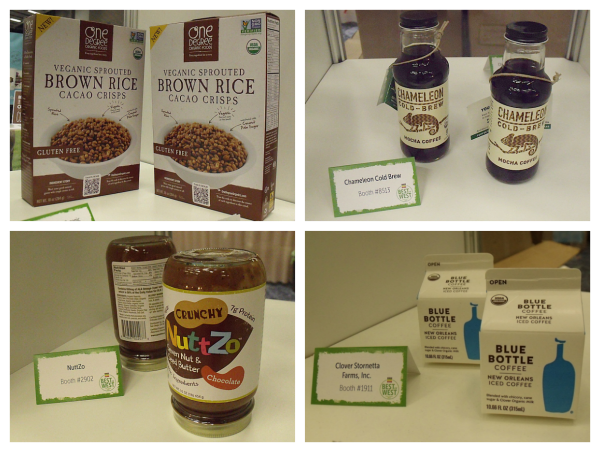 One Degree Veganic Cereal with cacao and NuttZo Chocolate Nut and Seed Butter look great. Chameleon Cold Brew Coffee and Blue Bottle Iced Coffee are both delicious.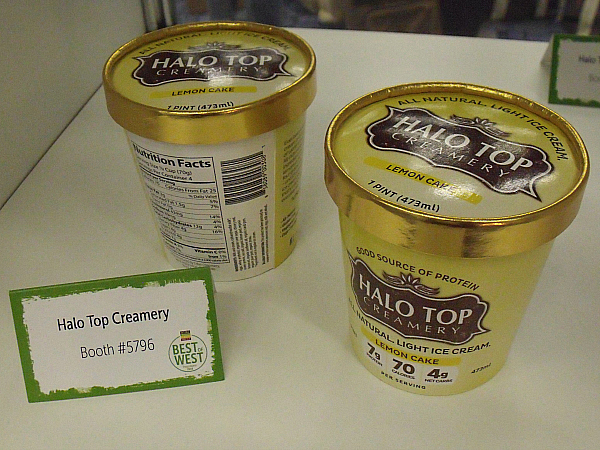 Halo Top Creamery Lemon Cake Ice Cream is wonderful. The light, high protein dessert tastes like actual lemon cake instead of just lemons. I'm looking forward to trying their other flavors.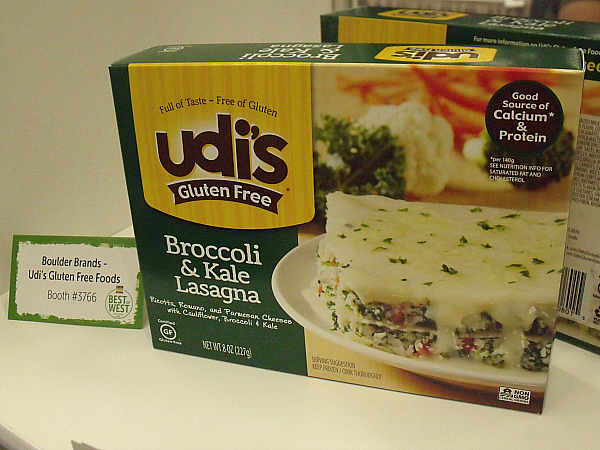 I enjoy Udi's Gluten-free brownies and breads. I haven't tasted this lasagna yet, but I'm assuming I will like it, too.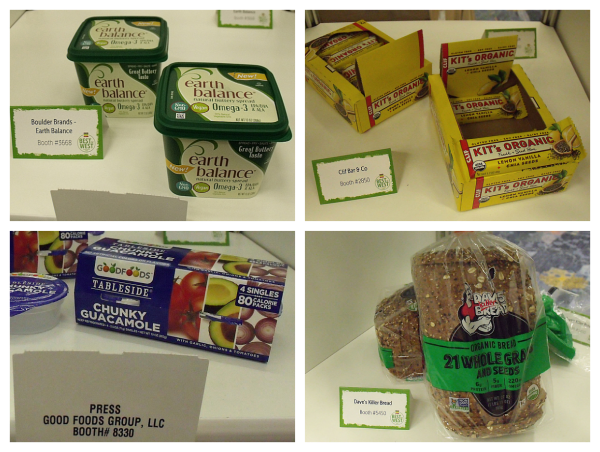 Earth Balance has some tasty butter alternatives. I already use their Coconut Spread regularly and plan to add some of the others to my shopping list. ClifBars are a regular at my house, so I'm looking forward to trying out some new flavors.
Good Foods Tableside Chunky Guacamole is amazing. It tastes just like something I would make myself, but is conveniently packaged in single serve containers. I didn't even bother with chips and just ate it by the spoonful. Dave's Killer Bread is always a treat. The taste, texture and nutrition are excellent.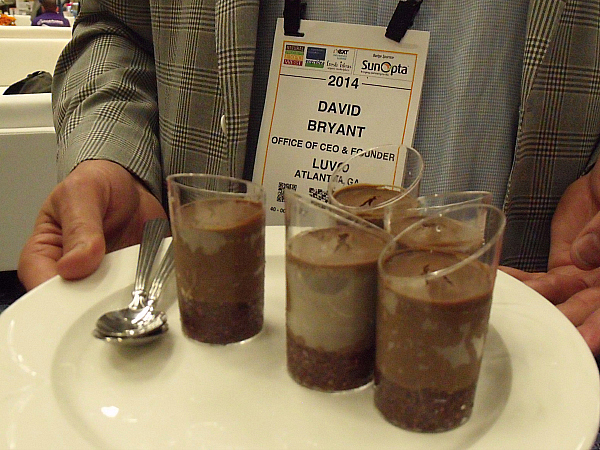 A Luvo Chocolate Bedino was the perfect finish to my time in the press room today. It's as if they packed all of my favorite ingredients into one delicious low-calorie dessert. It's rich and chocolatey. The top is creamy and the bottom has the crunch of chia.
I'm not going to tell you which three I ended up casting my votes for. It will be great to see who the winners are. I'm guessing the votes will be close with so many amazing products.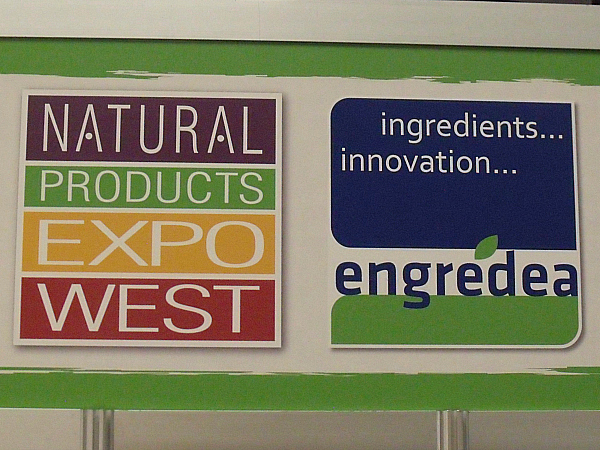 Check out my restaurant reviews, so you can plan your next delicious adventure.
Take advantage of these California vacation deals, so you can save money and have a great time.