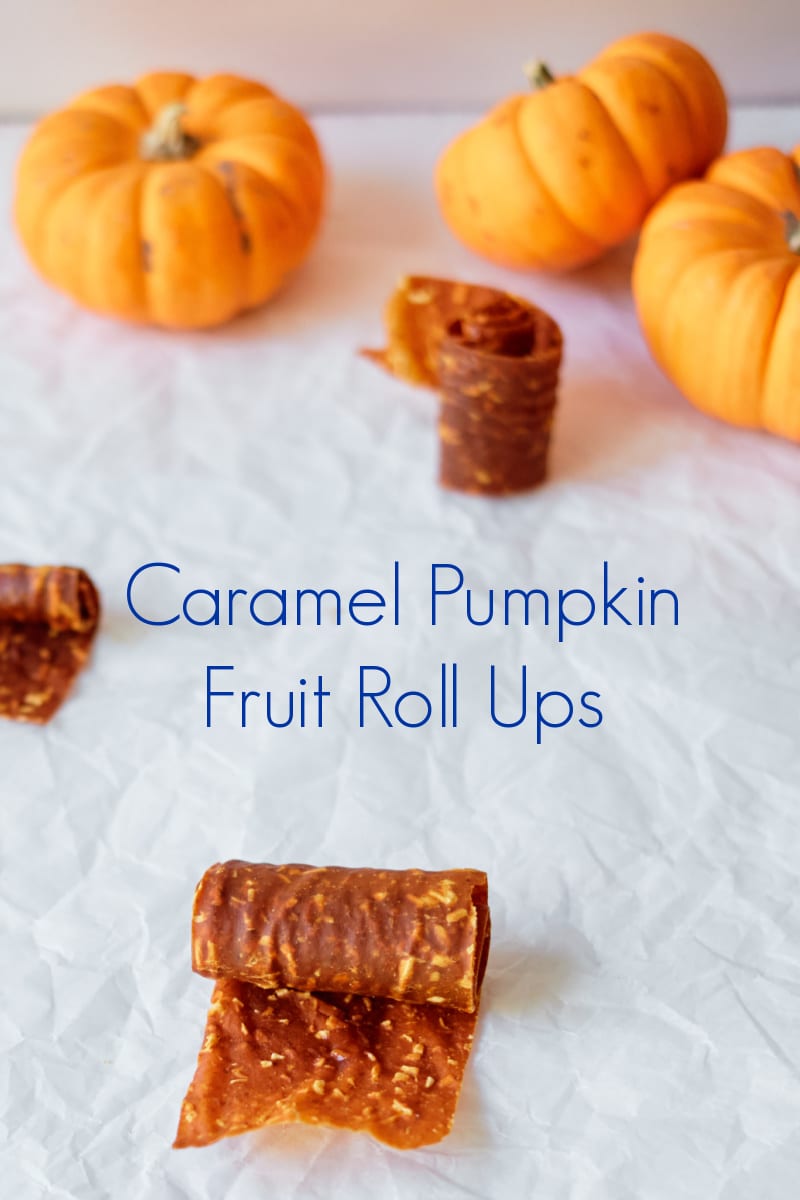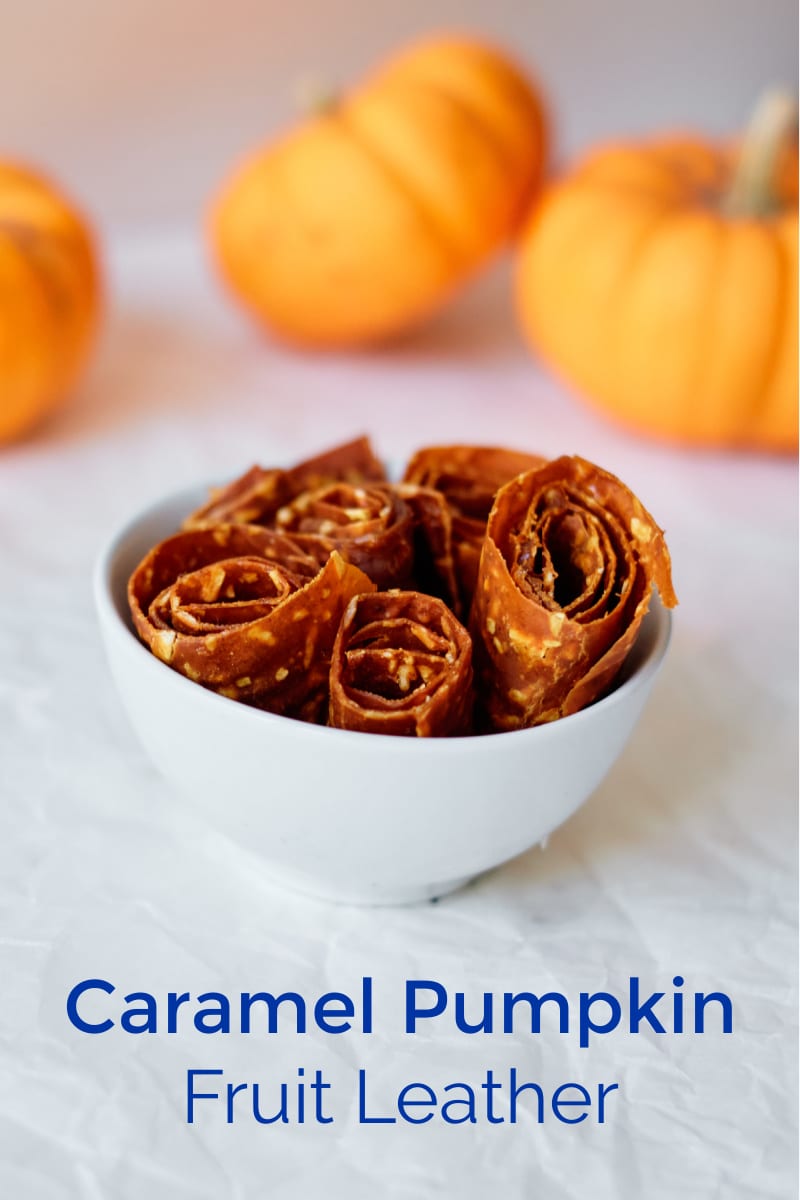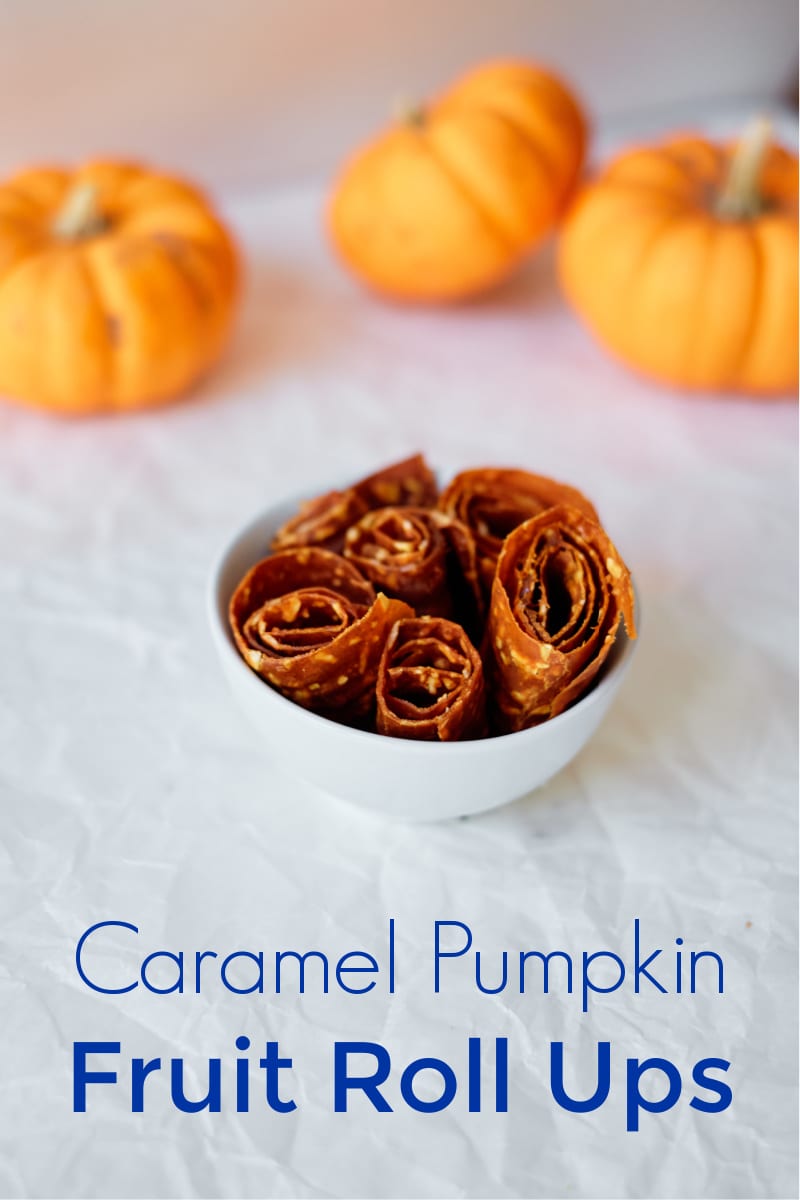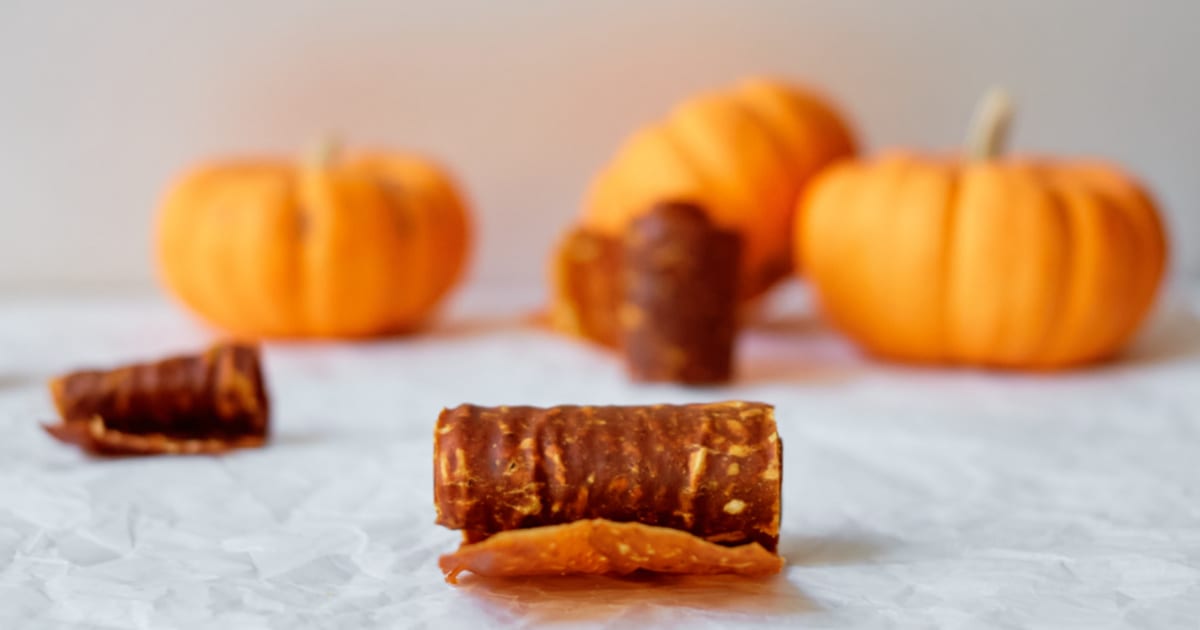 When you want to enjoy Fall flavors in a fun new way, make my caramel pumpkin fruit leather in the dehydrator or oven.
Yes, there is pumpkin spice in the fruit roll ups, too.
These are a wonderful sweet snack that kids and adults can enjoy at home or when you are out taking care of essential errands.
They taste like a chewy pumpkin pie, but have the added sweet bonus of caramel.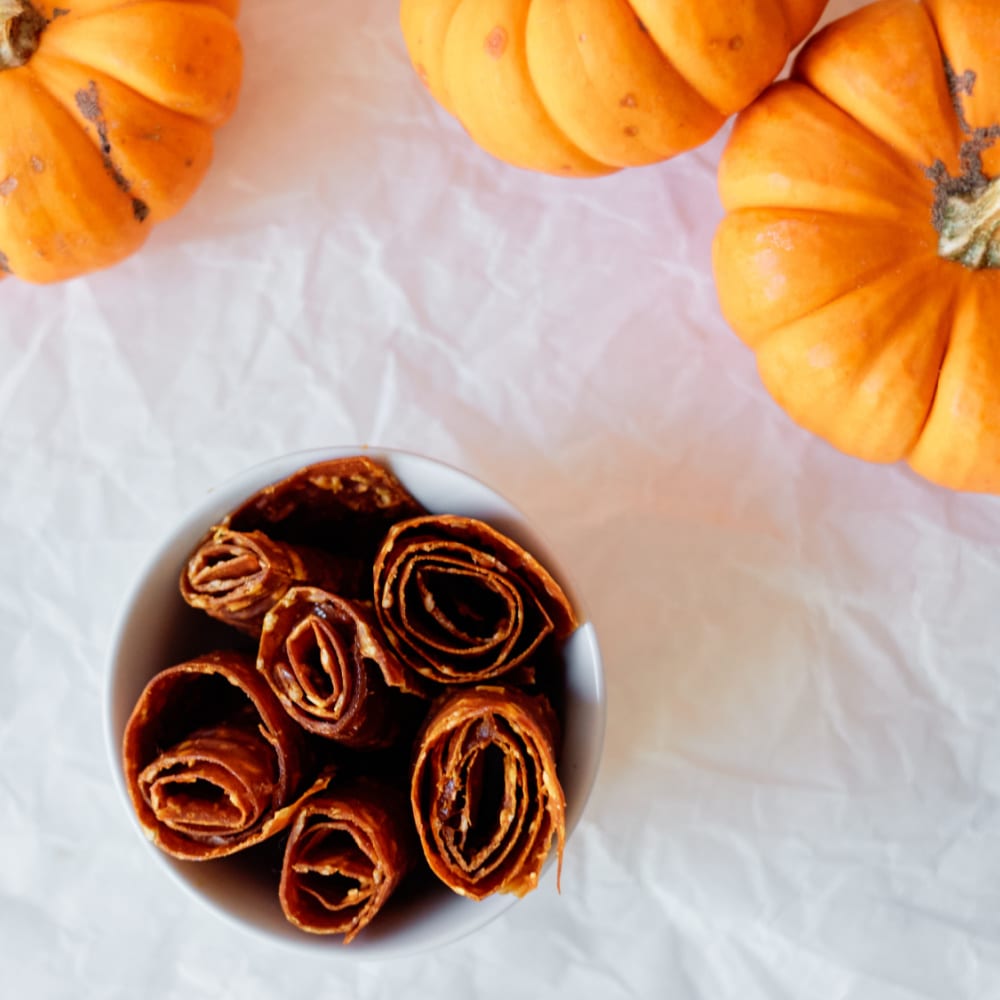 The fruit leather can either be made in a dehydrator or oven, whichever you prefer.
If you are going to be doing a lot of dehydrating, you will probably want to treat yourself to a dehydrator with multiple drying trays.
Then, you will be able to make a lot of dehydrated fruit and keep your oven free for other things.
We like making our leather into roll ups, since it makes them extra fun to eat.
However, cutting them into strips that are easy to store is fine, too.
This pumpkin leather is a fun treat for a Halloween party, but you really can enjoy it anytime of the year.
Caramel Pumpkin Fruit Leather Recipe
Prep time – 15 minutes
Total Time – 3-5 hours dehydrator or 1 1/2 to 3 hours oven
Ingredients
1 cup Pumpkin Puree
1 t Pumpkin Pie Spice
2 T Caramel Sauce
1 T Light Brown Sugar
Supplies
Mixing Bowl
Measuring Cup
Measuring Spoons
Dehydrator or Oven
Parchment Paper
Rimmed Baking Sheet (if using the oven)
Instructions
1) Add all ingredients to a mixing bowl and stir together until smooth.
2) If using a dehydrator, place parchment paper onto the dehydrator tray and pour the pumpkin mixture onto it. If using the oven, cover a rimmed baking sheet with parchment paper and pour the mixture on top.
3) Spread the mixture evenly, so that it will dry uniformly.
4) The dehydrator method takes about 3 to 5 hours. Start checking on it around hour three, and remove when it is leathery. The oven method takes about 1 1/2 to 3 hours at the lowest setting. Start checking after 1 1/2 hours. Time will vary depending upon your climate.
5) Cut into strips and roll.
6) Eat immediately or store in an airtight container.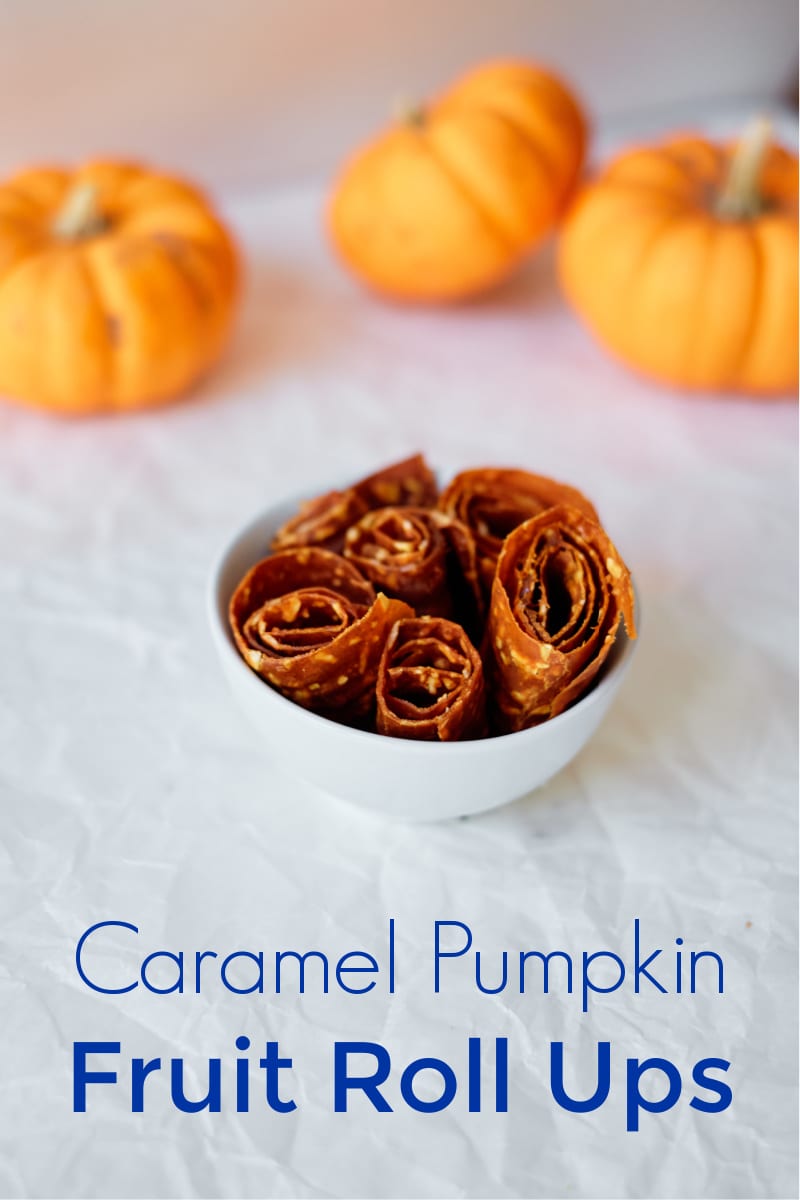 More from Mama Likes to Cook
Check out the rest of my vegetarian recipes, so you can get more great ideas for baking, cooking, blending and juicing.
Pumpkin Breakfast Recipes
Pumpkin Dessert Recipes
Dips Made with Pumpkin
Dinner Recipes with Pumpkin
Dehydrated Food Recipes
Shopping Tips
For a beautiful assortment of kitchen necessities and food gifts for the whole family, check out the deals at these online stores.
Are you ready to have some delicious fun in the kitchen?