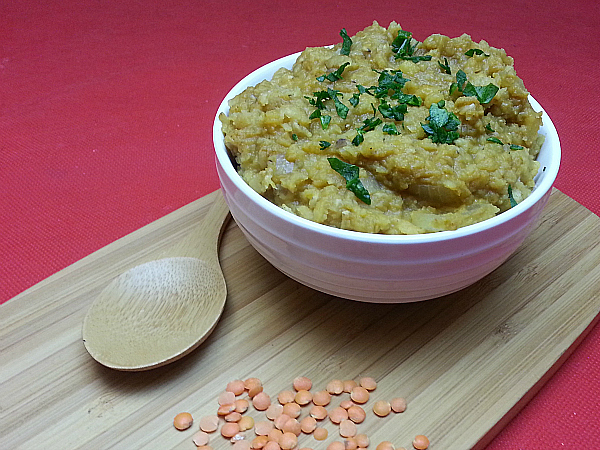 We have had a long hot Summer here in Southern California. The weather has finally started to feel just a little bit like Fall. That means it's time to enjoy crock pot comfort food and pumpkin!
This recipe is super easy to make using basics that I always seem to have on hand – red lentils, pumpkin, onion and spices. It makes a satisfying vegan meal by itself and can also be used as a side dish.
Vegan Lentils with Pumpkin
Ingredients:
1 lb. Red Lentils
4 cups Water
16 oz. Pumpkin Puree (Can or Carton)
1 Medium Onion, Chopped
2 t Granulated Garlic
1 t Ground Ginger
1 t Ground Cumin
1/2 t Salt
Instructions:
Add all ingredients to your slow cooker.
Cook on high for approx. 3 hours.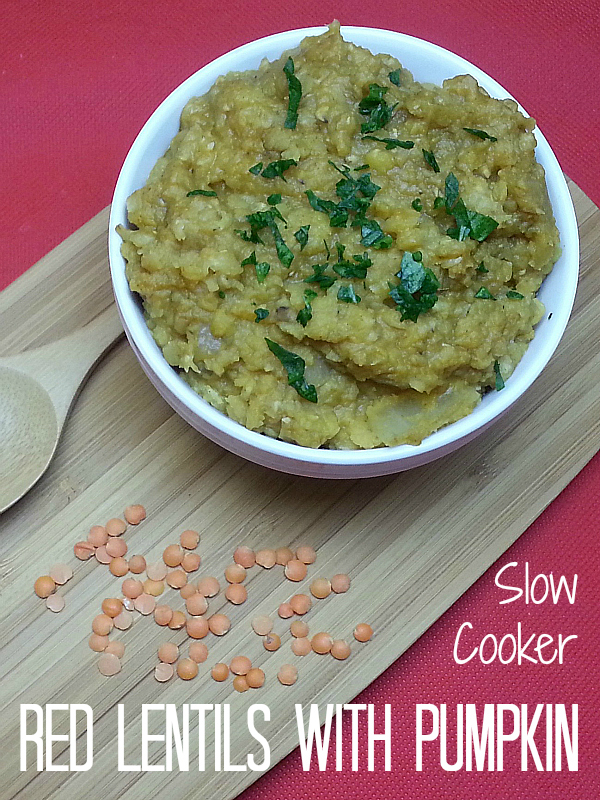 Check out my other vegetarian recipes, so you can get more kitchen inspiration.
Then take a look at my
recipe round ups
, so you can have even more delicious fun in the kitchen!