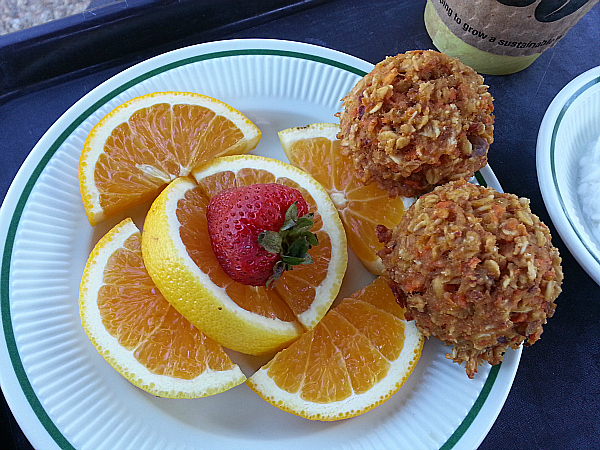 Recently, I had the pleasure of spending a few days at The Oaks at Ojai. The destination spa is all-inclusive and the meals and snacks are designed to be calorie conscious, satisfying and delicious. They don't use sugar or processed salt.
I generally eat healthy, fresh food at home, but I'll admit that I wasn't sure I'd feel full enough with their low calorie portions. Before I headed up to The Oaks, I joked that I'd need to sneak out for ice cream and I even packed some healthy snacks to keep in my room. As it turns out, I didn't break into the snacks and I even walked by an ice cream shop without buying anything.
At The Oaks, they are well prepared for those of us with special diets. I let them know ahead of time that I'm a vegetarian and have food allergies. Then at each meal the servers confirmed each guest's needs. It looked like most of us had some sort of special request.
Breakfast is a buffet with fruit, cottage cheese, yogurt, eggs and their popular fresh baked muffins. There are tables in the lounge, but I chose to take my breakfast to an outdoor table with fresh air and a view of the pool and mountains. Lunch can be eaten indoors or out and dinner is served in the dining room. The entrees were filling and there were properly portioned sweet treats after dinner.
For those who need more, there is a broth break mid-morning, smoothies in the afternoon and air popped popcorn in the evening. Water, coffee, tea and fresh fruit are available 24 hours a day.
The food was great. I didn't feel deprived at all, even with the fitness classes and activities. I thoroughly enjoyed the food and my entire stay at The Oaks. When it was time to leave, I felt good and refreshed.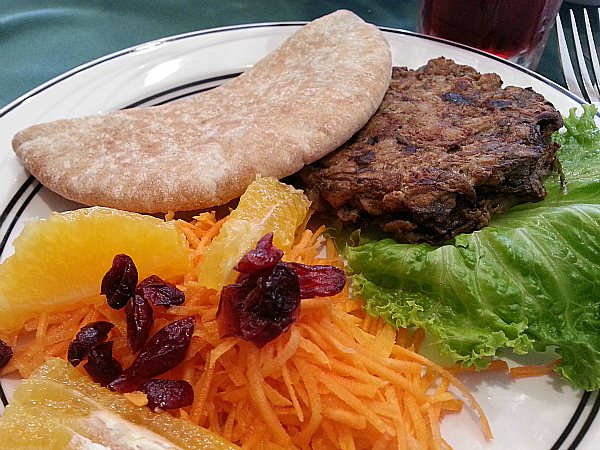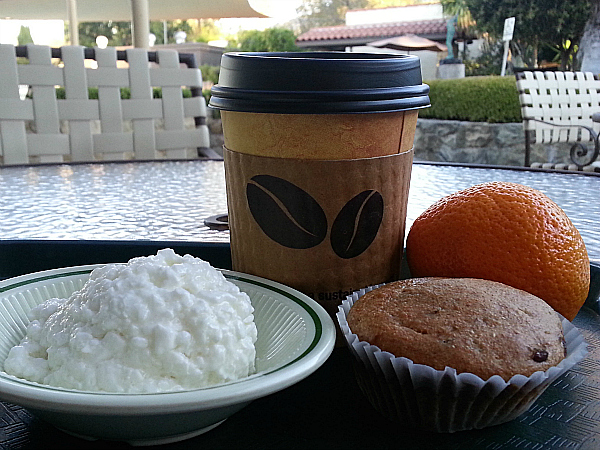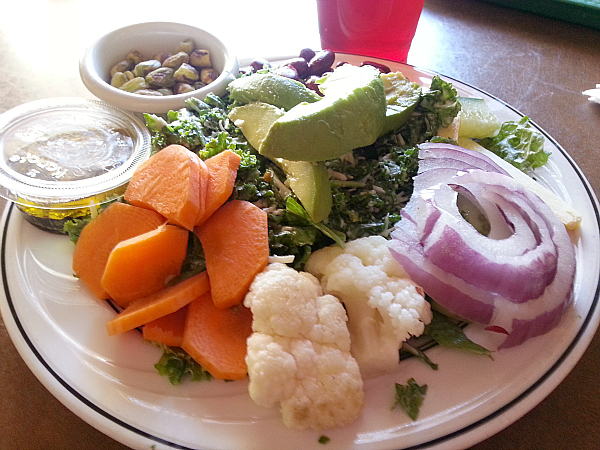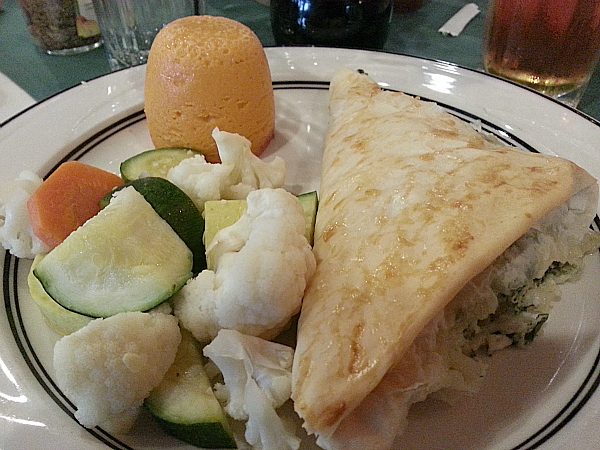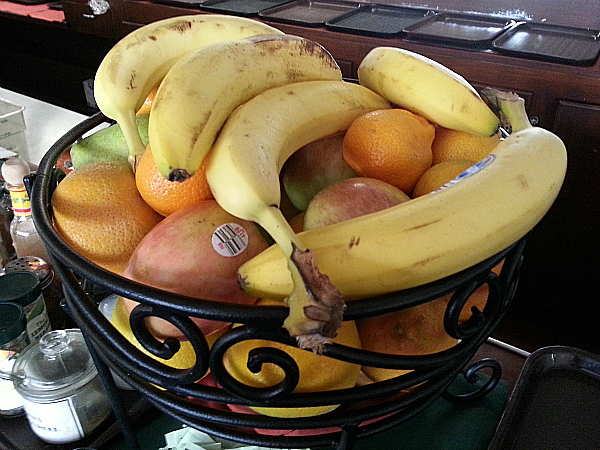 The Oaks at Ojai
122 E. Ojai Avenue
Ojai, California 93023
805-646-5573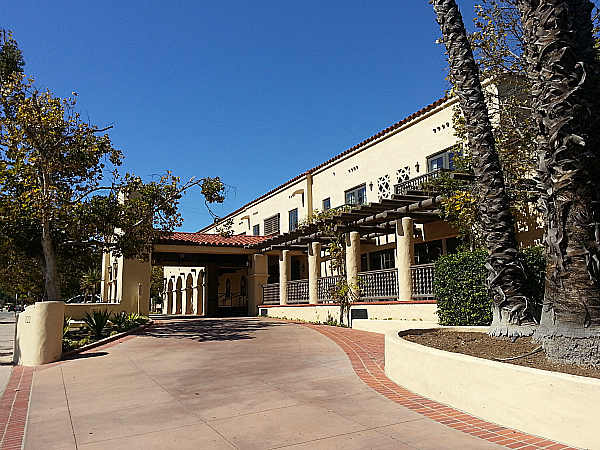 Check out my other food travel articles, so you can plan your next adventure. Then, take advantage of these great Ojai hotel deals.