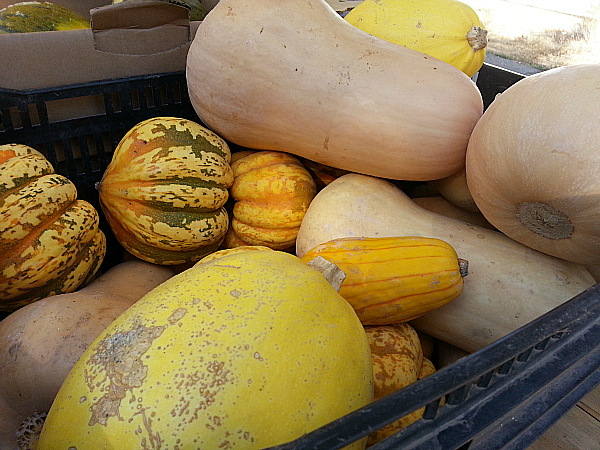 Before I headed up to Ojai for a weekend getaway, I checked online to see if there was anything going on in town that weekend. I was happy to learn that the Ojai Farmers' Market happens every Sunday all year long, rain or shine. I was staying at The Oaks at Ojai, so it was an easy, short walk from the resort spa.
The market is big enough to have a good selection, but not so big that it's overwhelming. My usual routine is to walk through farmers' markets once to see what they have and then go back around to make my purchases.
It's already Fall, but we're still experiencing Summer weather here in California. There were the beginnings of Fall fruits and vegetables (persimmons, squash…) and also end of season Summer produce.
In addition to the fruits and veggies, I picked up a loaf of fresh baked cheddar cheese bread and some aged goat cheese. Both were delicious.
The Ojai Farmers' Market is great! The farmers and vendors are friendly and there's a good selection.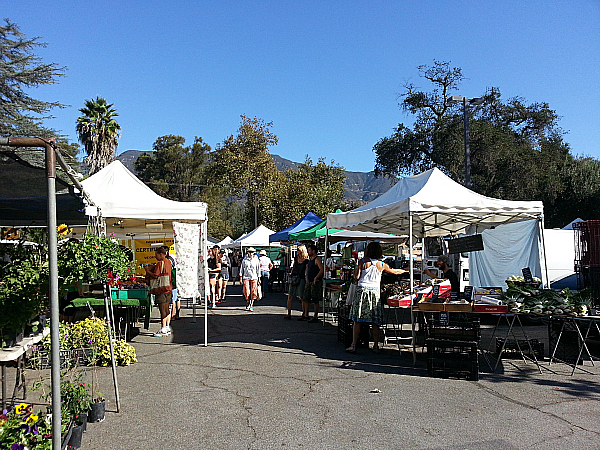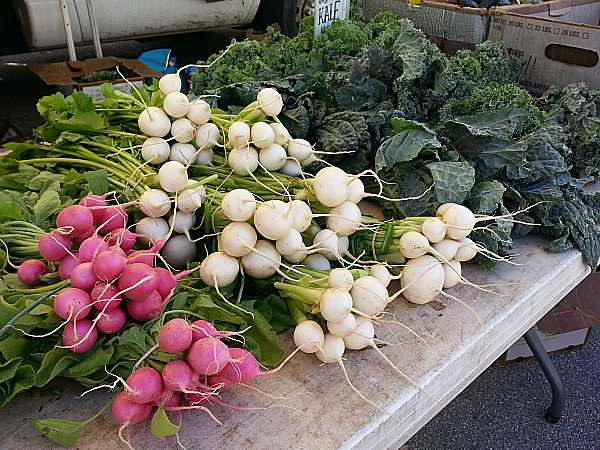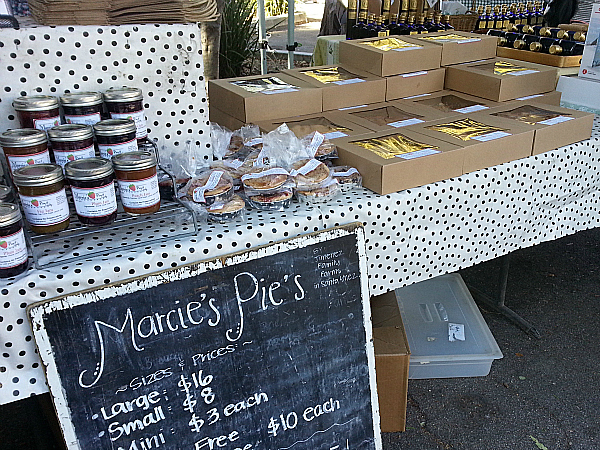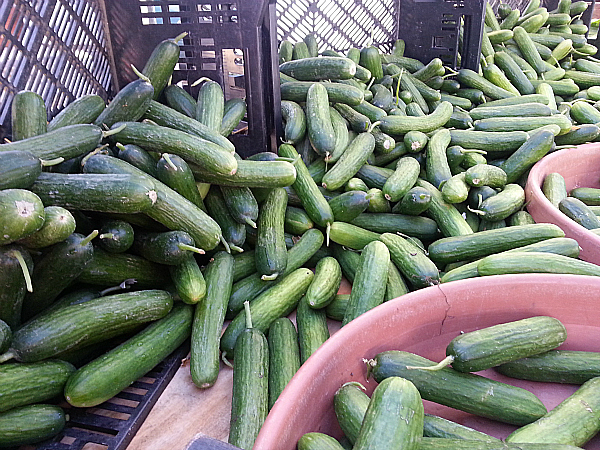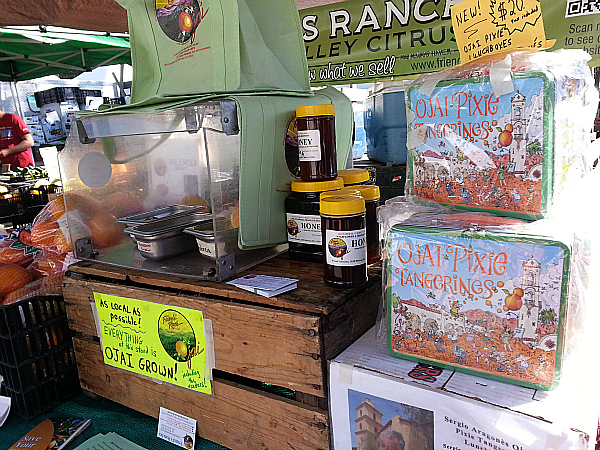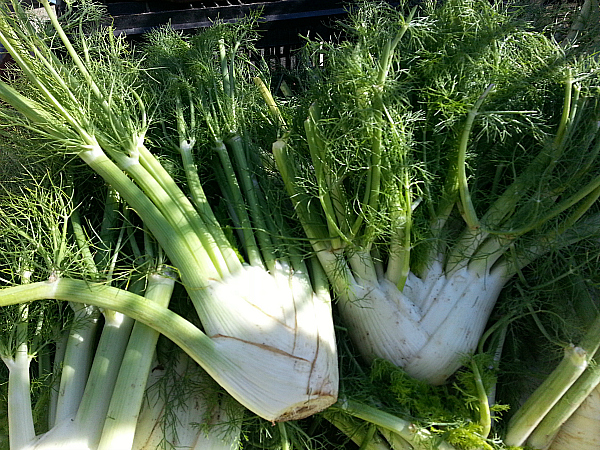 Ojai Farmers' Market
300 E Matilija Street
Ojai, California 93023
Sundays 9am to 1pm
Rain or Shine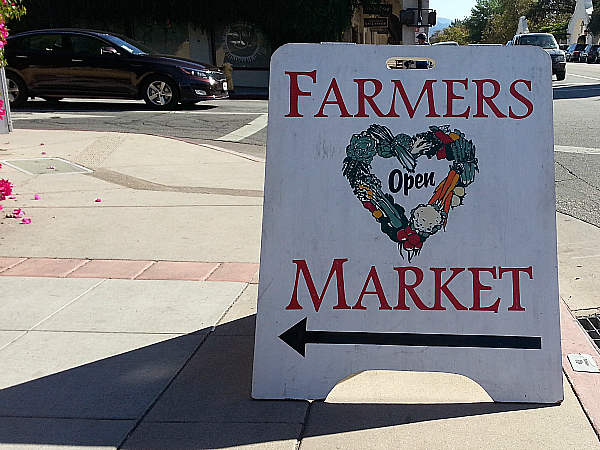 Check out my other food travel articles, so you can plan your next adventure. Then, take advantage of these great Ojai hotel deals.