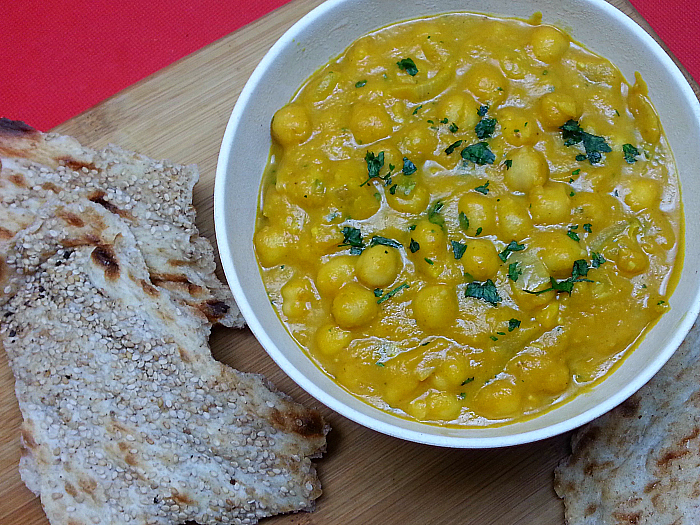 After a long day, a good meal is especially satisfying. This curry dish is easy to prepare and calls for ingredients that I generally have on hand. It's a delicious skillet meal that is quick and easy to prepare. My whole family loves it.
Vegan Pumpkin Curry
Ingredients:
2T Coconut Oil
1 Medium Onion, chopped
4 cloves Garlic, chopped
2T Ginger, chopped
2 cans Garbanzo Beans
1 can Pumpkin
1 t Turmeric
1 t Cumin
1 T Parsley
1 cup Coconut Milk
Salt to taste
Instructions:
Heat oil in a skillet. Add onion and garlic and cook for a couple minutes on high until onions are translucent.
Add garbanzo beans including the liquid from the can and reduce heat low. Simmer for 5-7 minutes.
Stir in additional ingredients and simmer for another 3 minutes.
Serve with bread or rice.