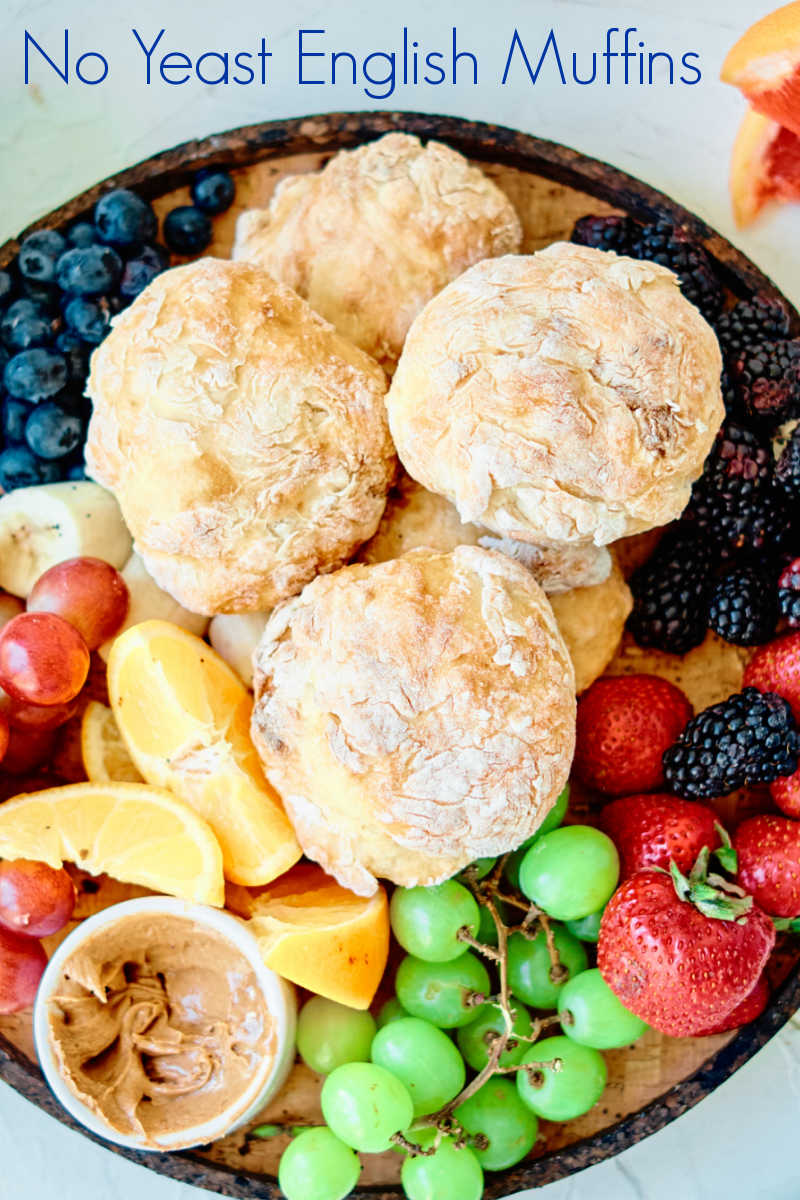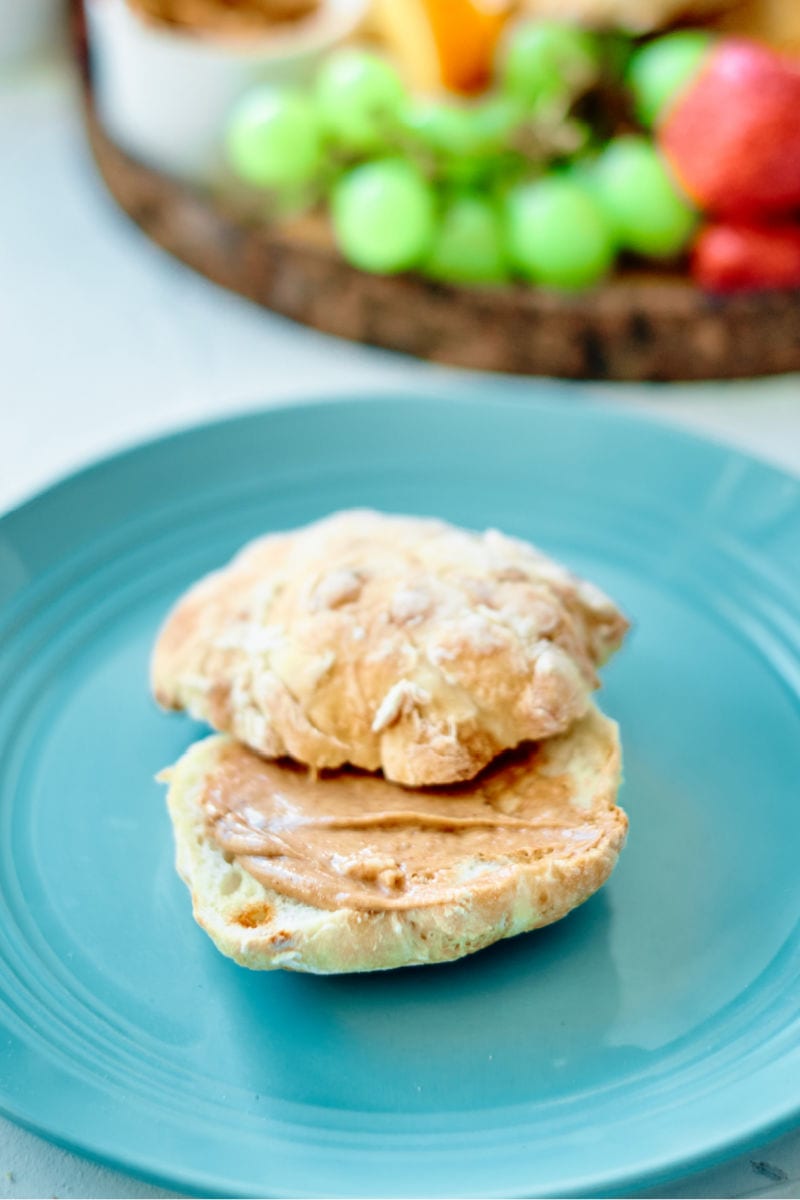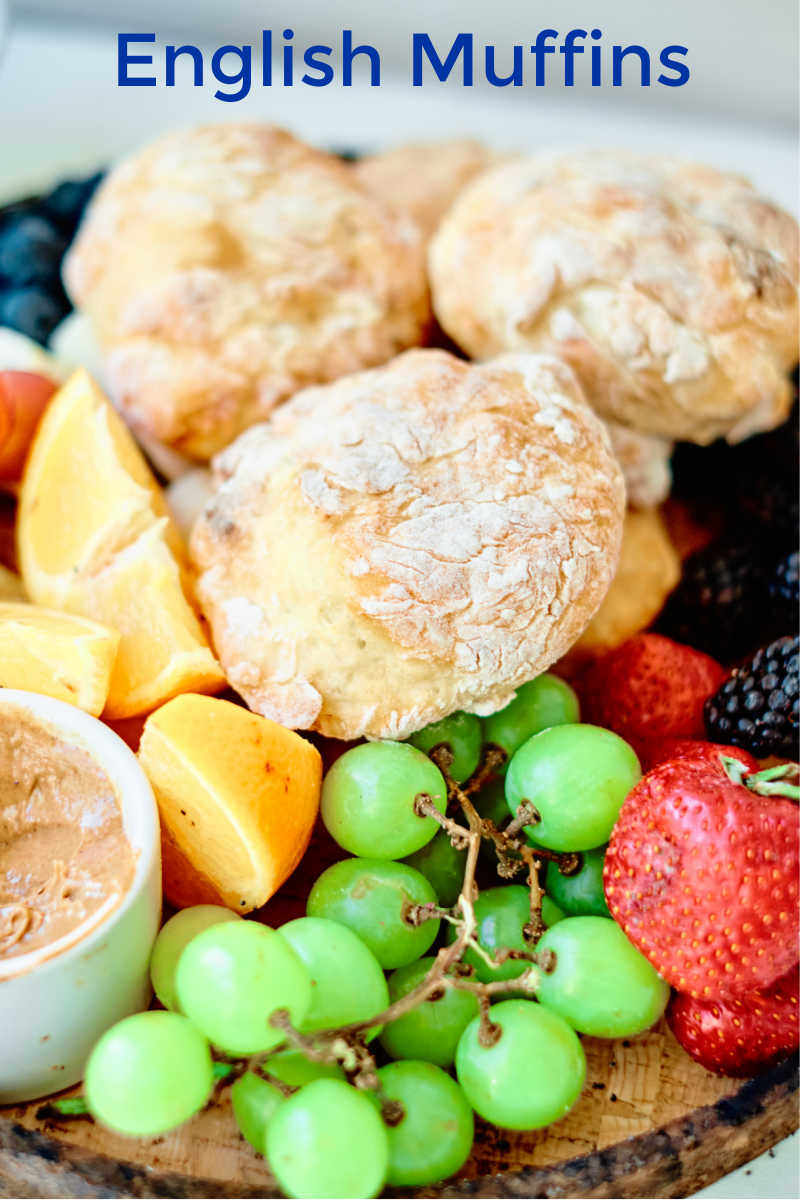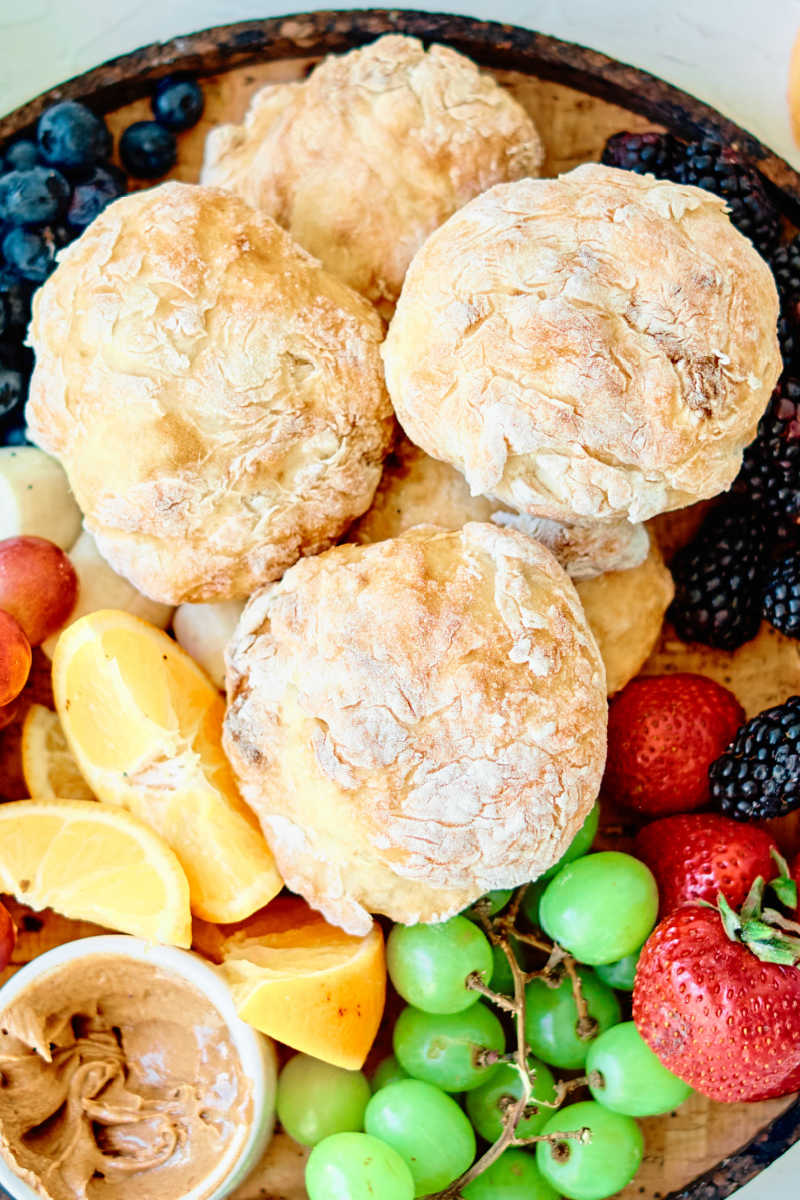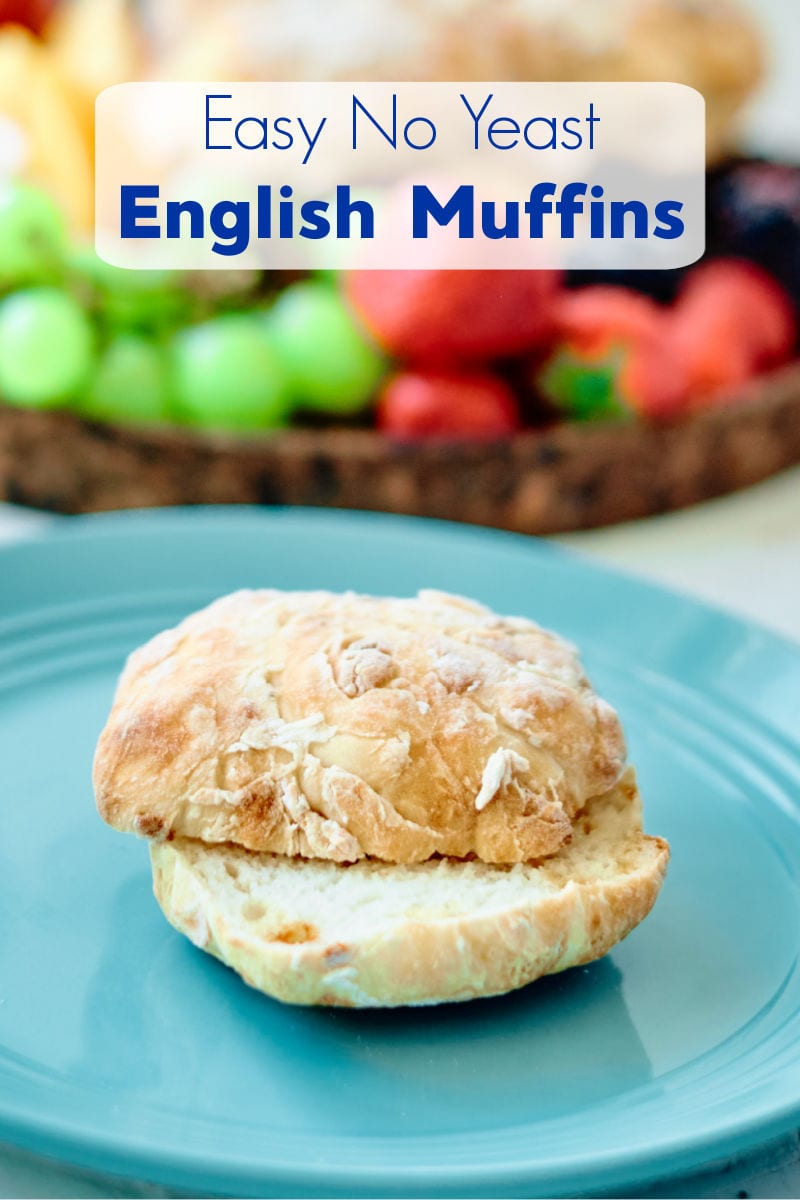 Yogurt English Muffins Baked in The Oven or Air Fryer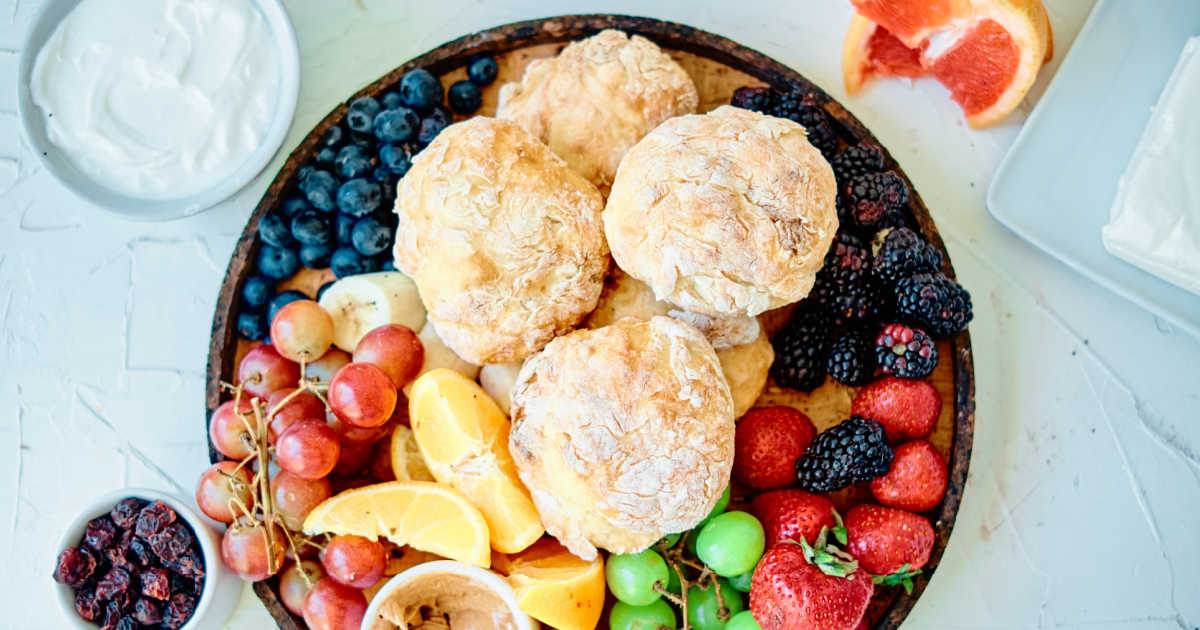 Bake these tasty no yeast English muffins with yogurt, when you want easy comfort food that only needs a few ingredients.
You can make them in the oven or in an air fryer.
Either way, they are delicious!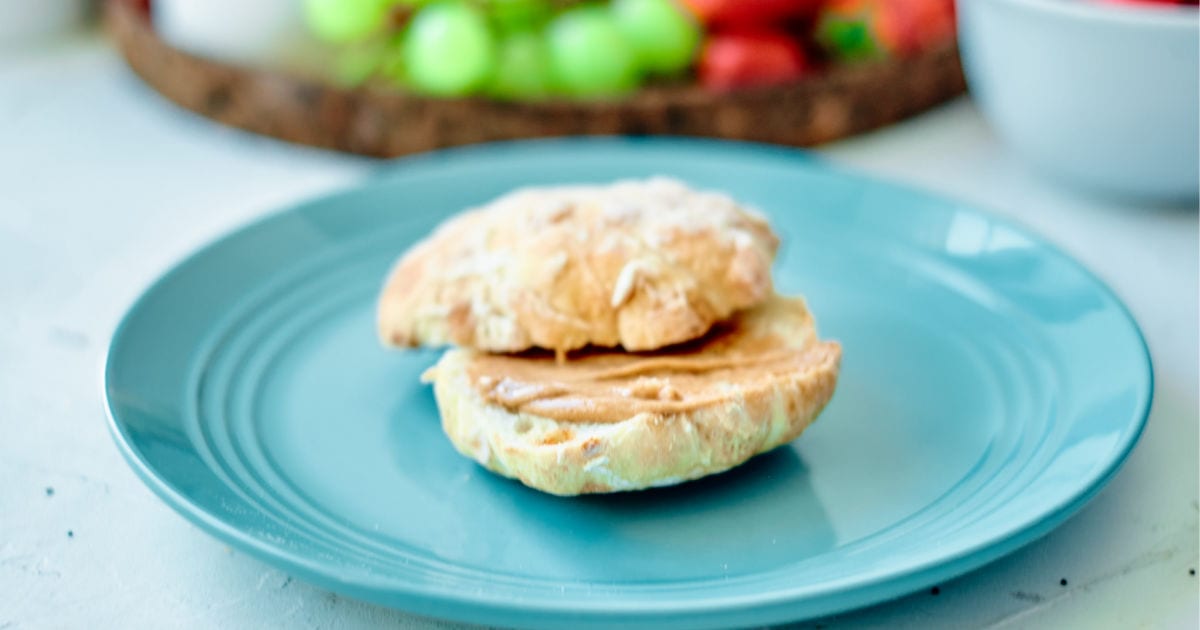 Bread made with yeast is good, but I never seem to have it right when the urge hits to bake.
Also, these days it has been really hard to even find yeast at the grocery store.
With these English muffins you don't need yeast, and you won't miss it a bit.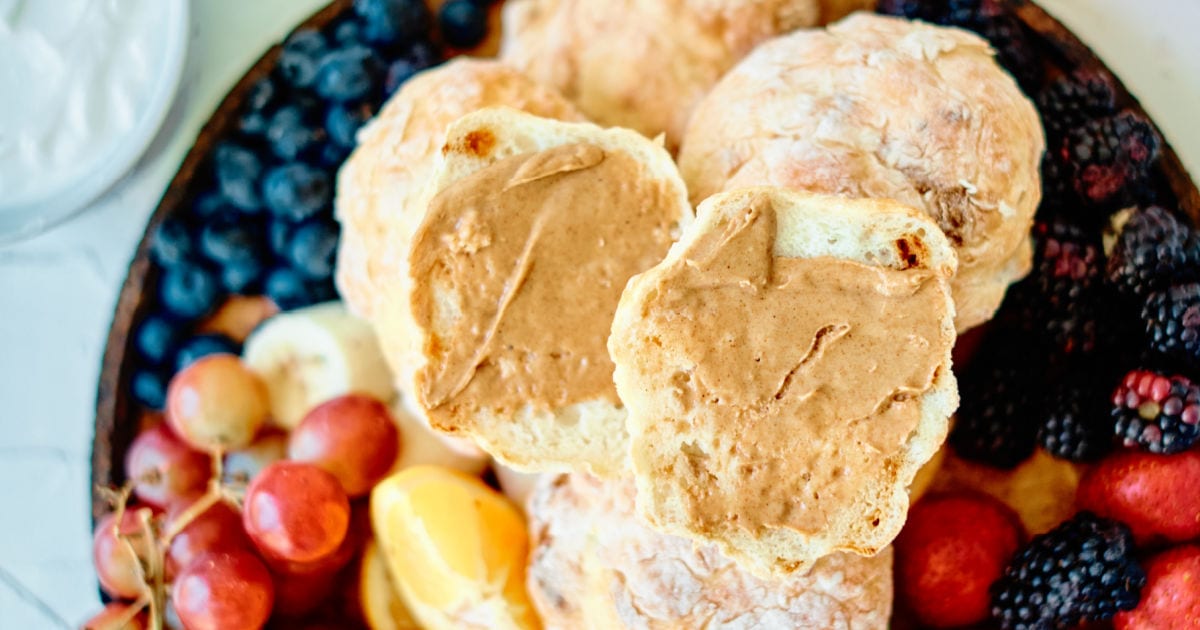 The recipe is simple, so you may even have all of the ingredients on hand for spur of the moment baking.
Make your morning extra special, when you serve the muffins on a platter with fresh fruit, nut butter and jam.
No Yeast English Muffins Recipe
Preheat oven to 350°, if using the oven
Makes 8 muffins
Ingredients
2 ½ cups All Purpose Flour
1 cup Plain Yogurt
2 T Baking Soda
2 T Melted Butter
Supplies
Mixing Bowl
Towel or Plastic Wrap
Pastry Brush
Round Biscuit Cutter (optional)
Oven or Air Fryer
Baking Sheet
Parchment Paper
Instructions
1) Mix flour, yogurt and baking soda together, so that a soft dough forms.
2) Cover with a towel or plastic wrap and let the dough rise for about 25 minutes.
3) Use a round biscuit cutter to cut out the muffins OR mold them into hockey puck shapes by hand.
4) Let muffins rise for about 20 minutes.
5) Bake at 350° for 6 minutes in an air fryer or for about 20 minutes in a preheated oven.
6) Remove from fryer/oven and brush with melted butter.
7) Return to the fryer/oven for a few more minutes.
8) Enjoy immediately or let cool and then store in an airtight container.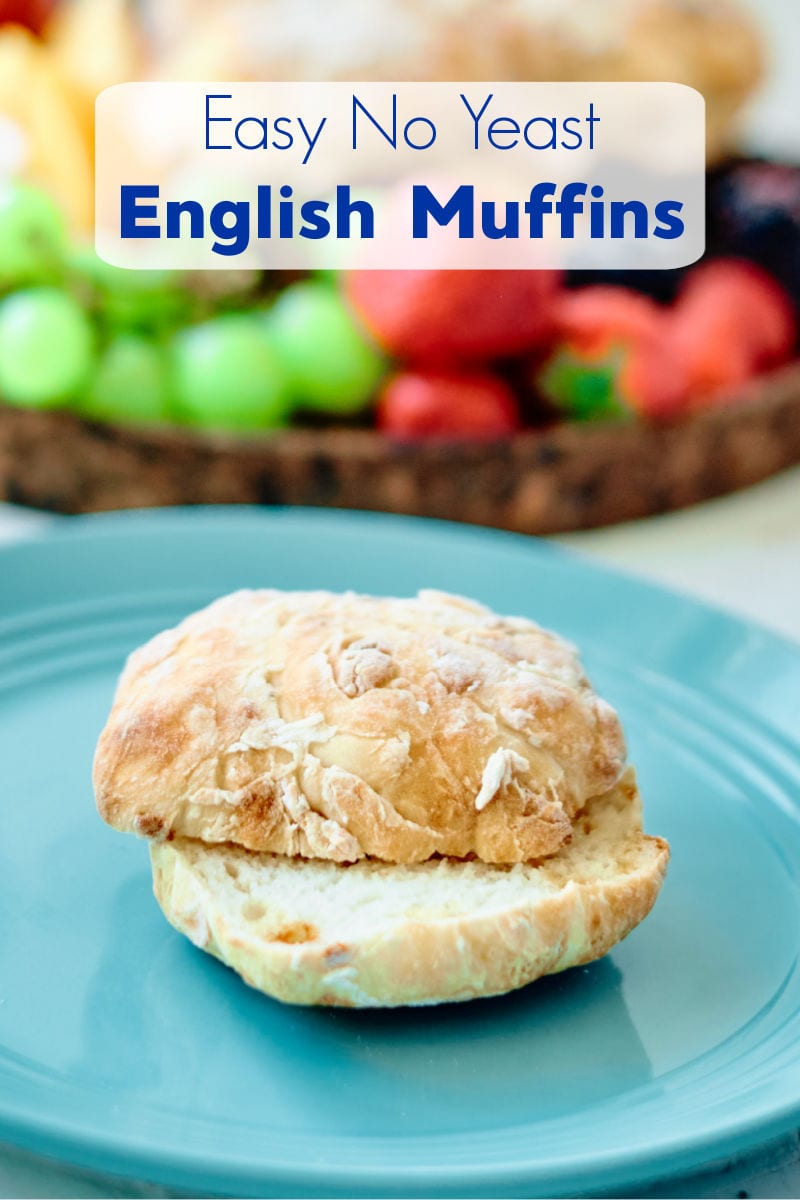 More from Mama Likes To Cook
Check out my other breakfast recipes, so you can get more sweet inspiration.
Sweet Bread Recipes
Air Fryer Recipes
Shop Now
For a beautiful assortment of kitchen necessities and food gifts for the whole family, check out the current deals at these online stores.
Are you ready to have some delicious fun in the kitchen?