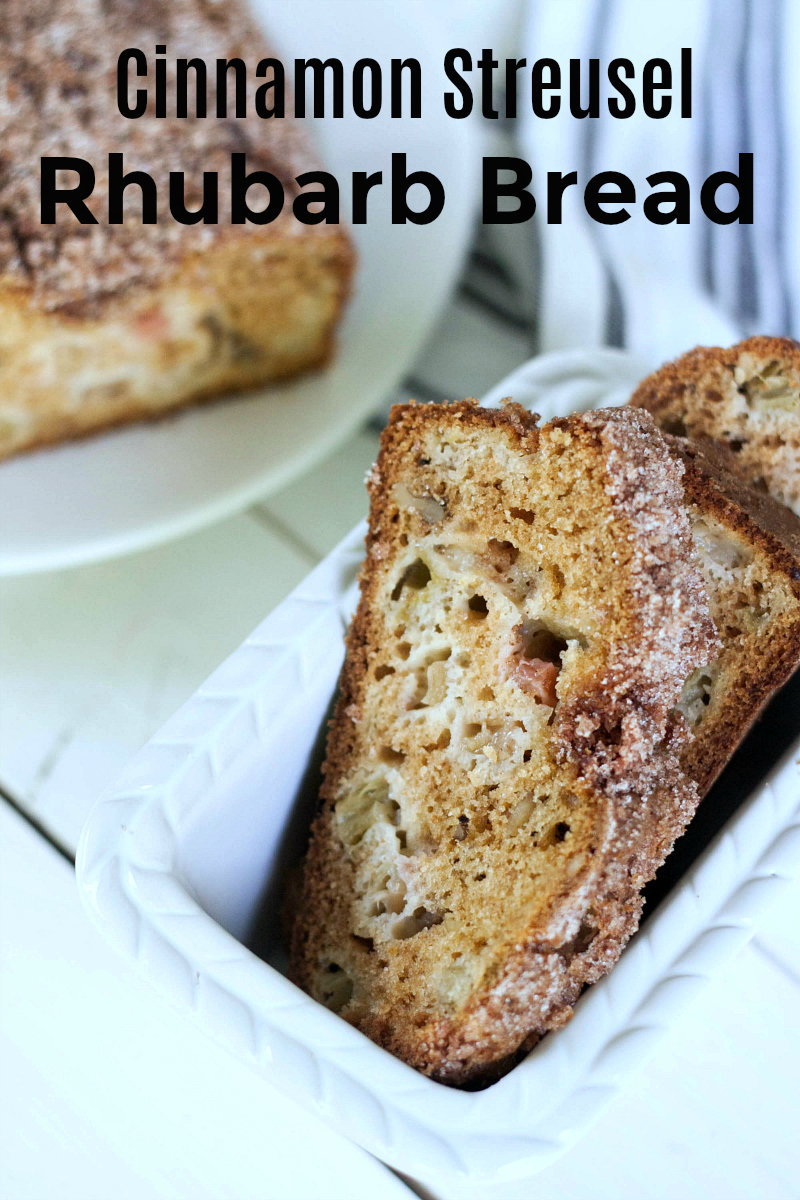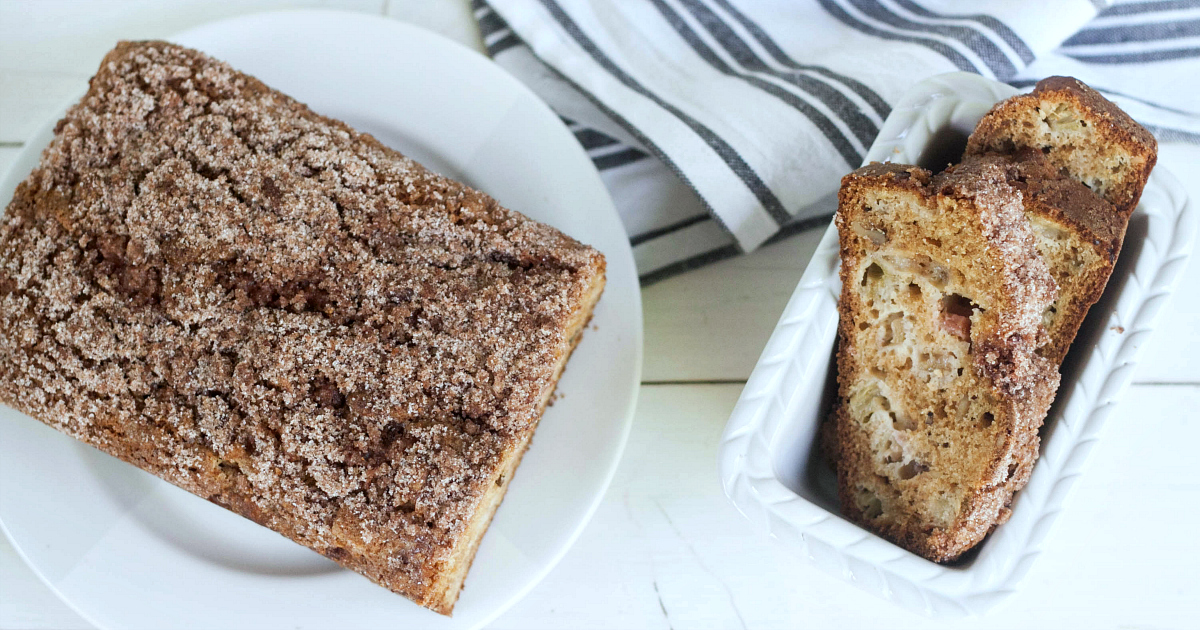 Delicious Breakfast Bread
When you want a tasty breakfast treat with a unique twist, try my rhubarb streusel bread recipe.
Rhubarb may not be the most common vegetable, but it's easy to become a fan once you've tried it. I love the pretty red stalks and the tart flavor.
The stalks look like a red version of celery, but the taste is completely different. Most of us tend to treat rhubarb like a fruit, even though it really is a vegetable.
My sister grows rhubarb in her backyard garden, so she kindly keeps me well stocked. Since it is a perennial, she gets good crops year after year.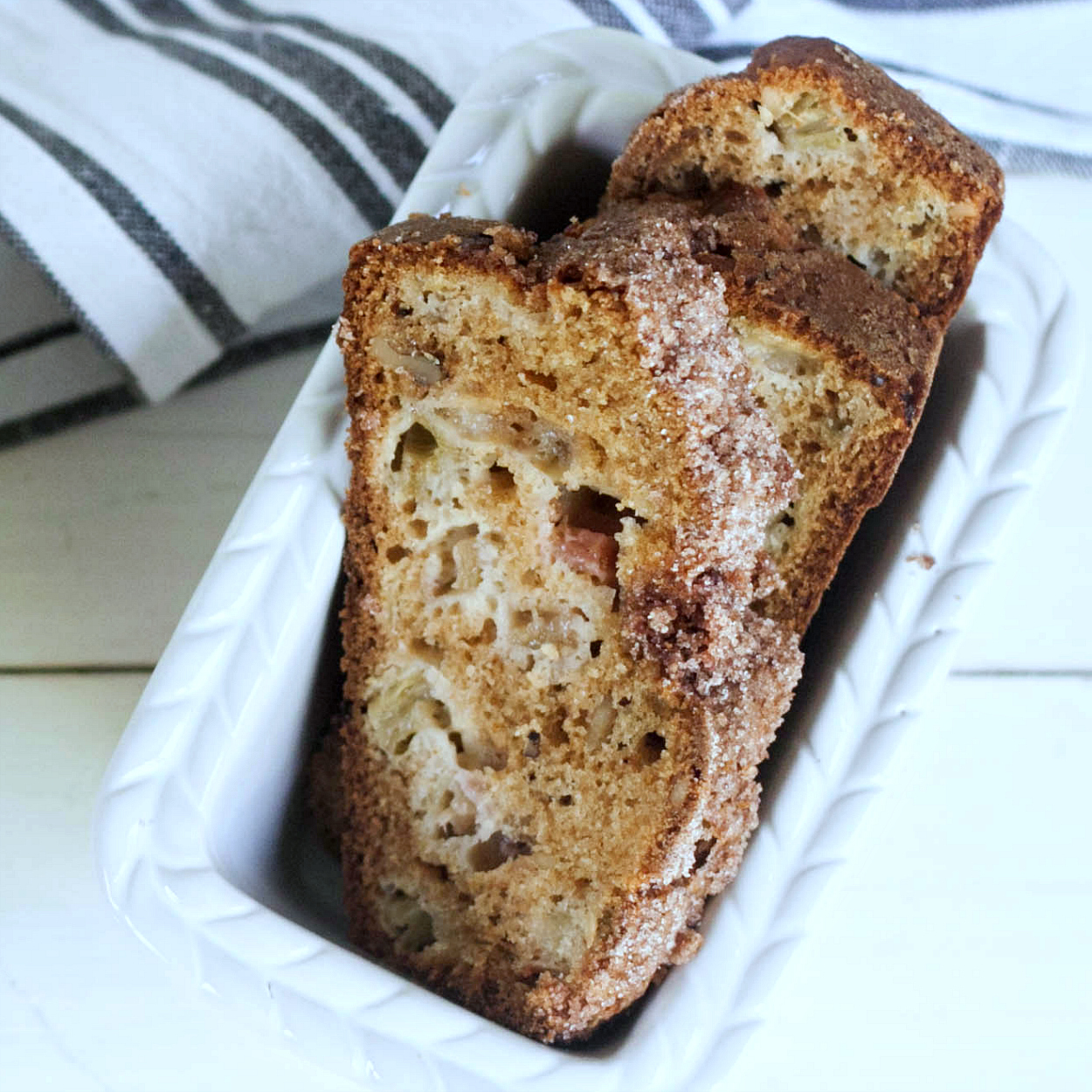 The cinnamon streusel topping is absolutely delicious. It's sweet taste is the perfect contrast to the tart rhubarb chunks.
This recipe makes two loaves of bread, so there is enough to share or save for later.
You can also make mini loaves, if you'd like to give them as gifts or sell at a fundraising bake sale.
Just be sure to wrap any of the bread that isn't eaten right away, since you won't want it to get dried out.
Enjoy!
Rhubarb Streusel Bread Recipe
Pre-heat oven to 350°.
Makes two loaves
Ingredients:
Bread
1 cup Buttermilk
1 cup Brown Sugar
⅔ cup Oil
1 Egg
2 t Vanilla Extract
2 ½ cups Flour
1 ½ cups Rhubarb, chopped
½ cup Walnuts, chopped
1 t Baking Powder
1 t Baking Soda
½ t Salt
Streusel Topping
½ cup Sugar
1 T Butter
2 t Cinnamon
Instructions:
1) Add brown sugar, buttermilk, oil, egg, and vanilla to a mixing bowl and mix by hand until combined. Then, set aside.
2) Add flour, rhubarb, walnuts, baking powder, baking soda, and salt to another mixing bowl and mix well.
3) Combine the wet and dry ingredients.
4) Pour into two 8″ x 4″ loaf pans that have been greased and floured.
5) Make the streusel topping in a small bowl. Mix all streusel ingredients together with a fork. Then sprinkle over the batter that is in the loaf pans.
6) Bake at 350° for 60 minutes or until a toothpick inserted in the center comes out clean.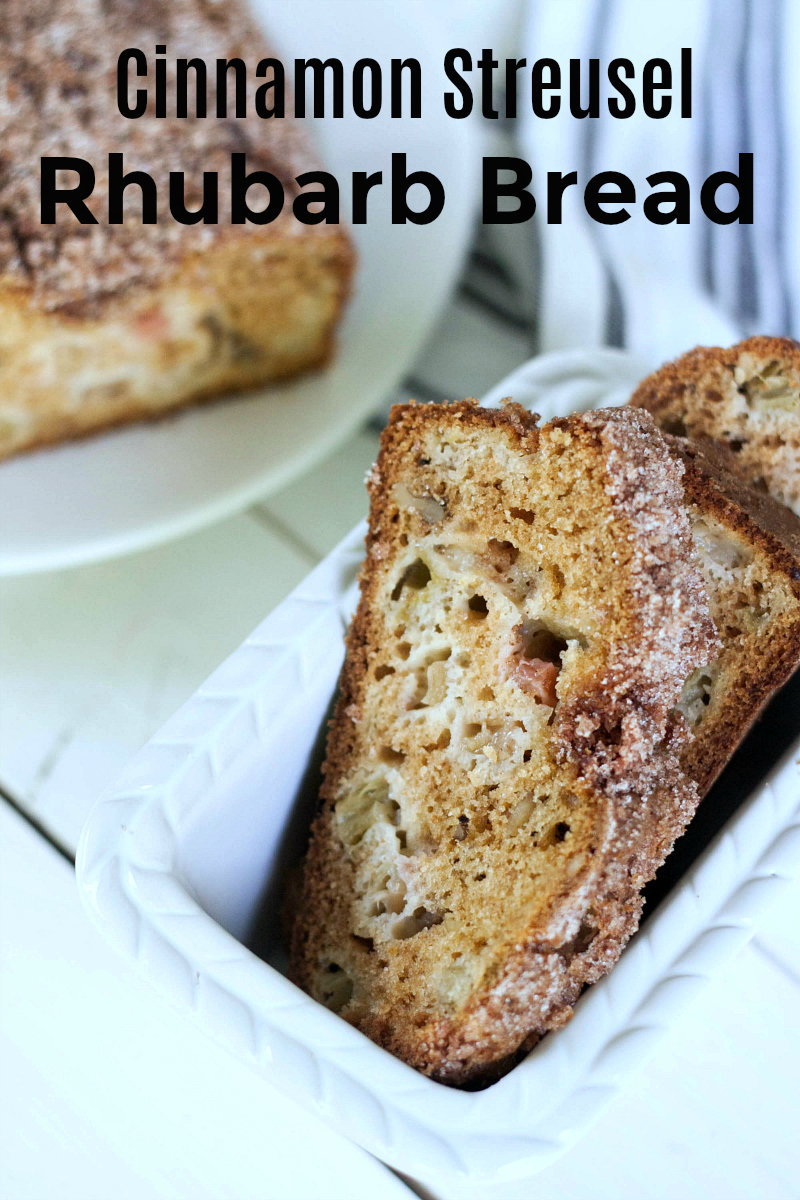 Check out my other vegetarian breakfast recipes, so you can get more kitchen inspiration.