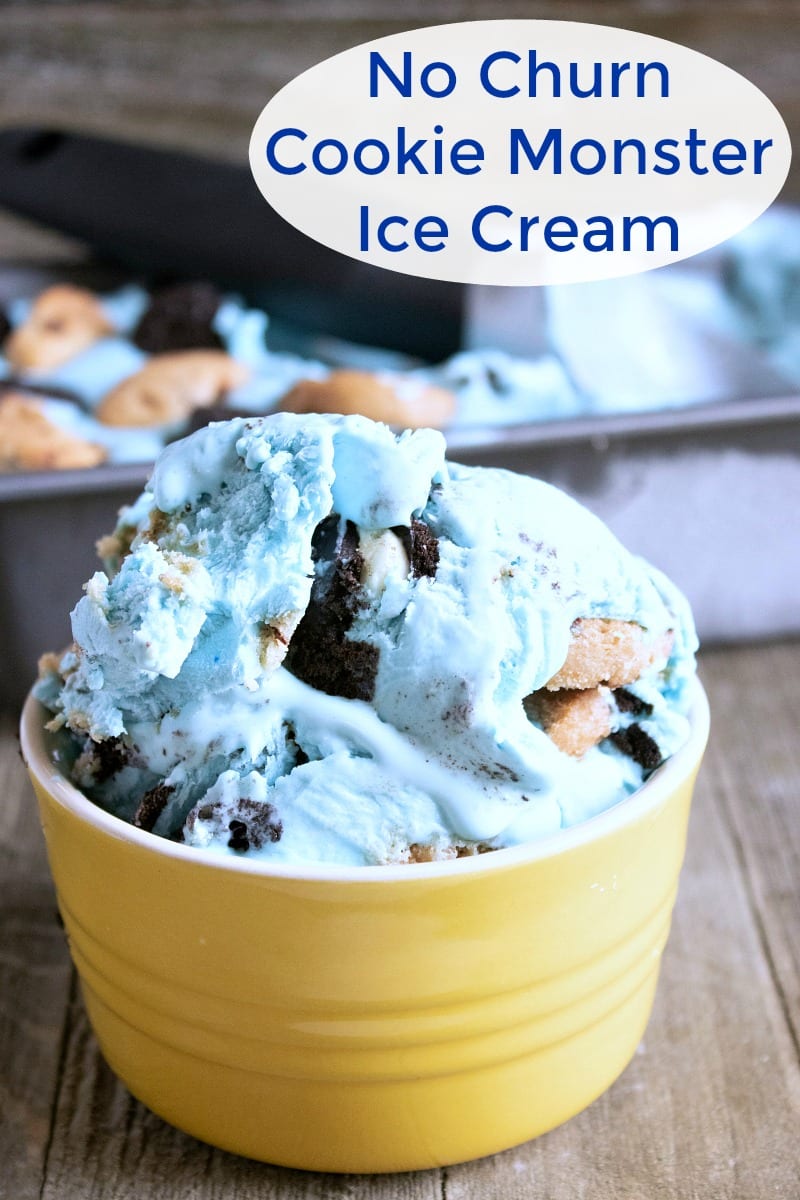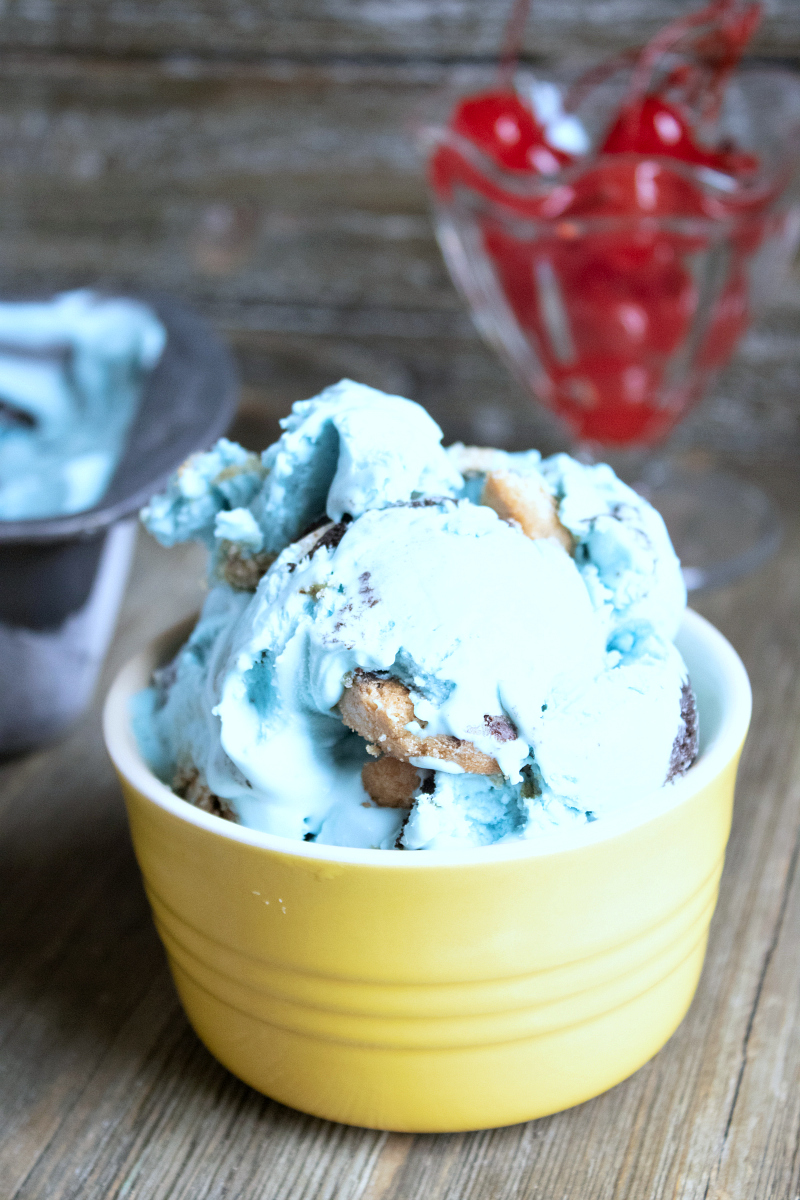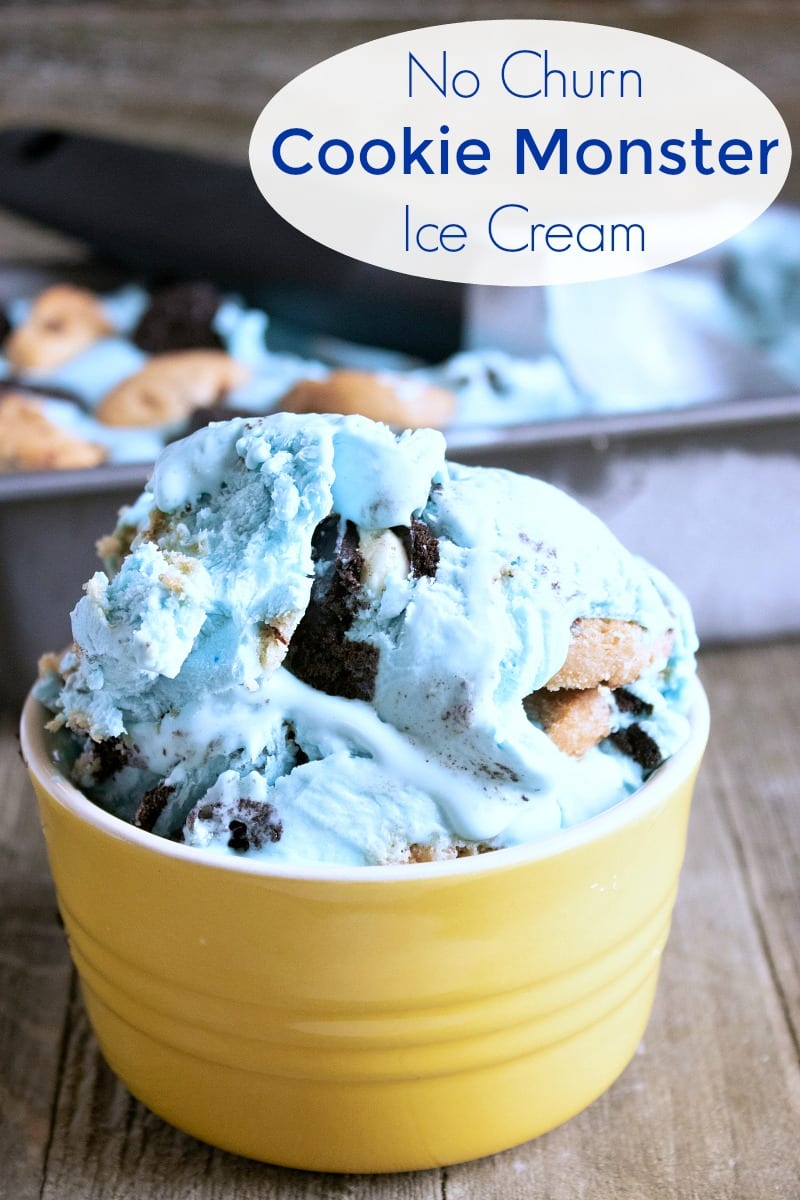 Easy Blue Cookie Ice Cream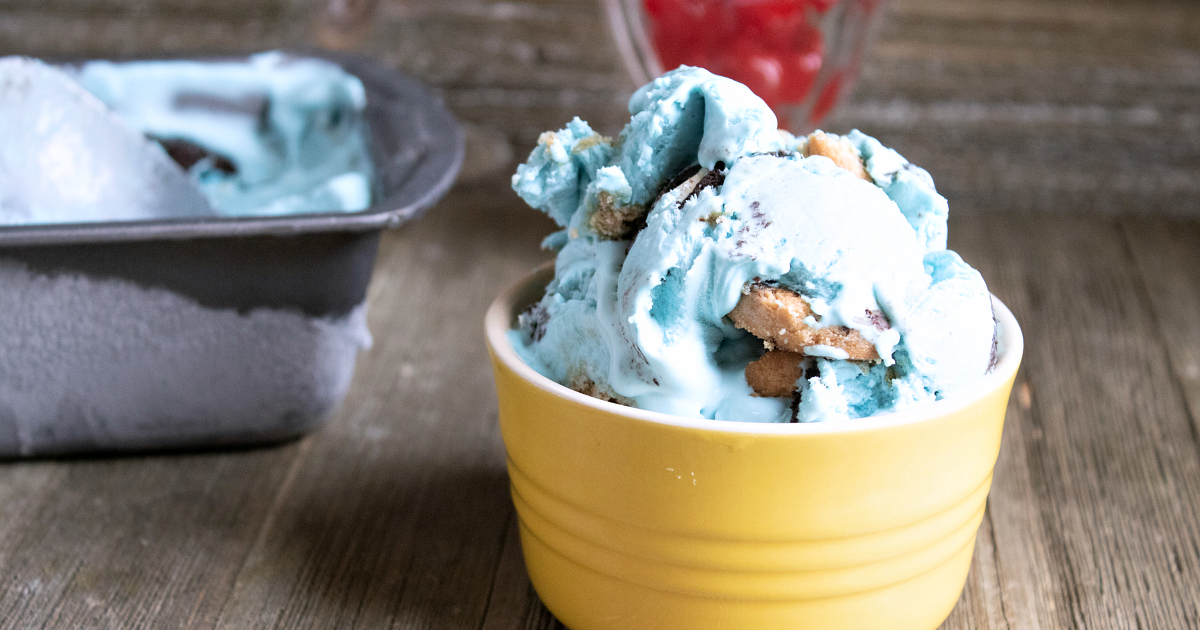 I have loved Cookie Monster and ice cream as long as I can remember, so, of course, I love this easy no churn Cookie Monster ice cream recipe.
The ice cream is blue, of course. When you take a bite, you will get tasty bits of OREO and Chips Ahoy cookies.
It is fun to eat, but is also absolutely delicious!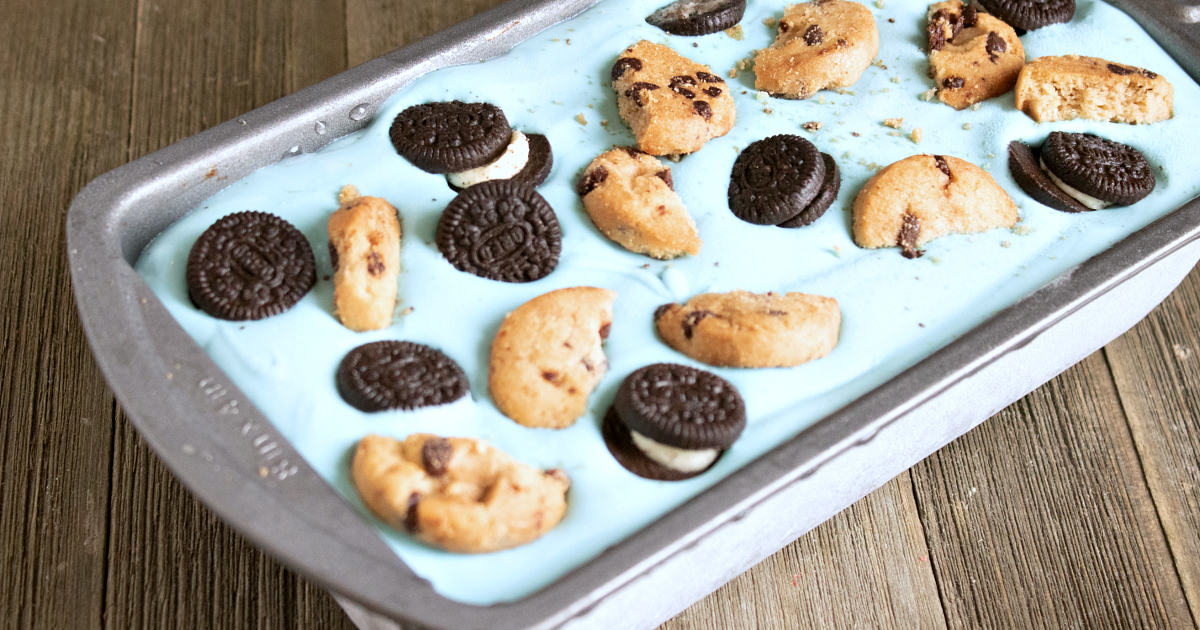 The ice cream is a pretty shade of light blue, when you follow my recipe.
If you want a darker color, add more of the gel food coloring.
I like it this way, so I don't add a lot of colorant.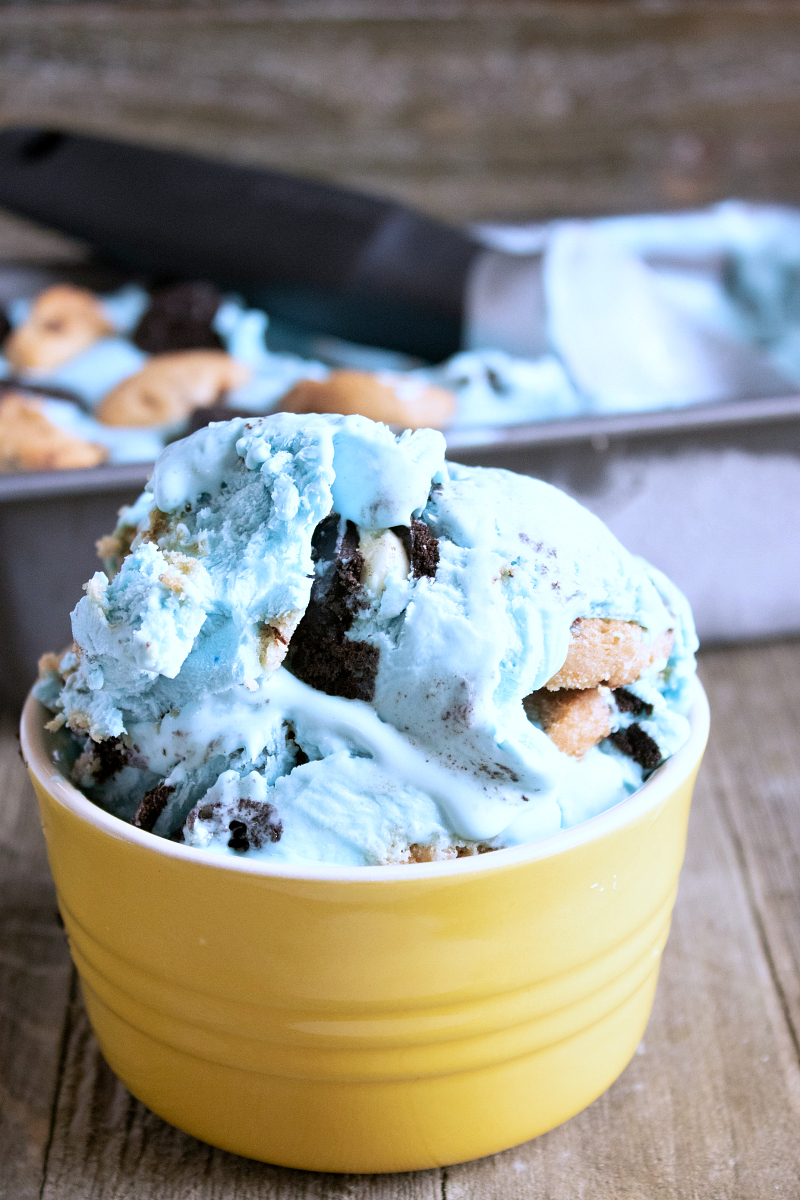 Previously, I thought that ice cream was something best left to professionals with pricey equipment or people who owned ice cream makers.
I was wrong.
It is really easy to make ice cream at home with basic kitchen equipment. No churning is needed and it's easy to get a rich and creamy dessert.
Kids and adults will love it, and you may be able to get your kids to help make it. Food always tastes better, when you have had a hand in making it.
Enjoy!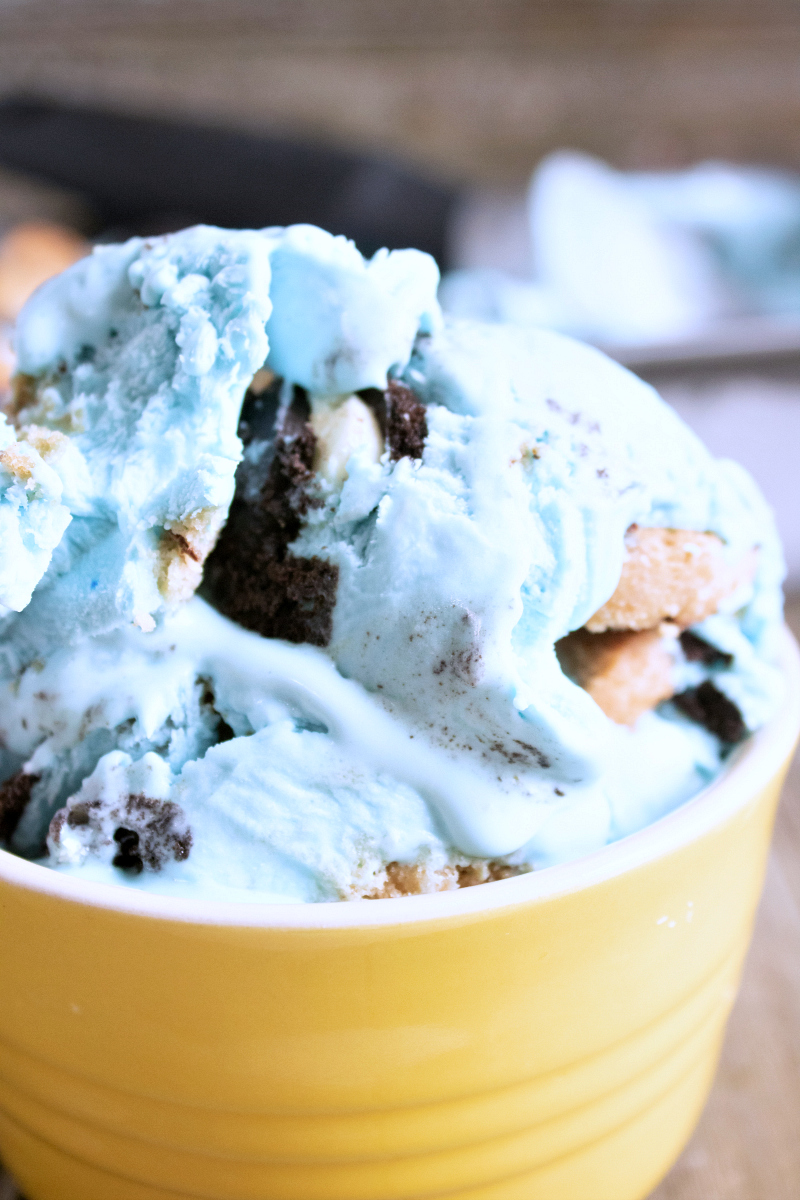 C is for cookie, that's good enough for me
C is for cookie, that's good enough for me
Oh, cookie, cookie, cookie starts with C
Are you singling along with Cookie Monster? I am!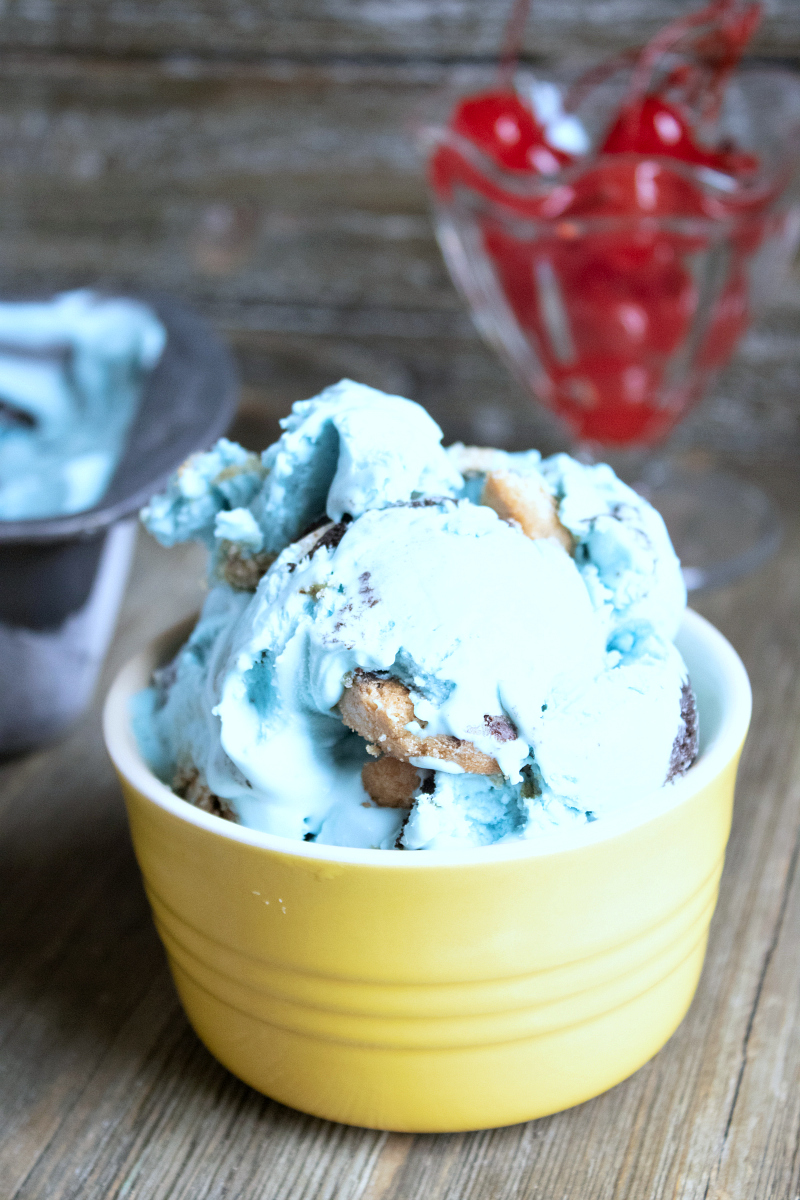 Makes 6 1/2 cup Servings
Ingredients:
2 cups Heavy Cream
1 can (14 oz.) Sweetened Condensed Milk
1 t Vanilla Extract
4 drops Blue Gel Food Coloring (or more, if you want it darker)
1/4 Cup Mini Oreo Cookies, crushed
1/4 Cup Mini Chips Ahoy Cookies, crushed
Optional Toppings
Additional Cookies
Maraschino Cherries
Supplies
Stand Mixer or Hand Mixer
Mixing Bowl
Spatula
Large Spoon
Loaf Pan
Instructions:
1) Beat heavy whipping cream with a mixer until thick.
3. Pour in sweetened condensed milk and vanilla and fold in until smooth.
3. Next, spoon half of the ice cream into a freezer safe container. Top with half of the cookies,
slightly crushed up. Repeat layers and top with remaining cookies.
4. Freeze for 5 or more hours. When you are ready to serve, remove the container from the freezer. Soften it prior to scooping by letting it sit on the counter for 5 to 10 minutes.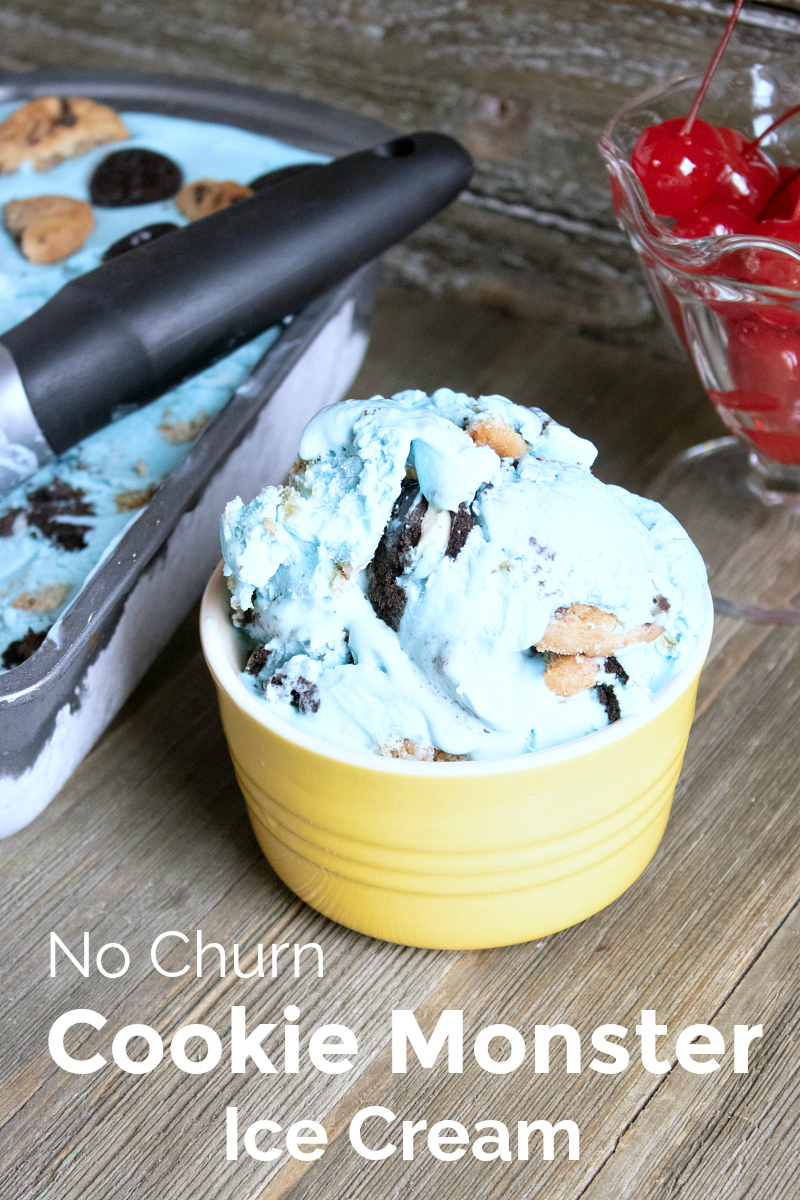 More from Mama Likes To Cook
Check out the rest of my vegetarian recipes, so you can get more great ideas for baking, cooking, blending and juicing.
No Churn Ice Cream Recipes
Shopping Tips
For a beautiful assortment of kitchen necessities and food gifts for the whole family, check out the deals at these online stores.
Are you ready to have some delicious fun in the kitchen?