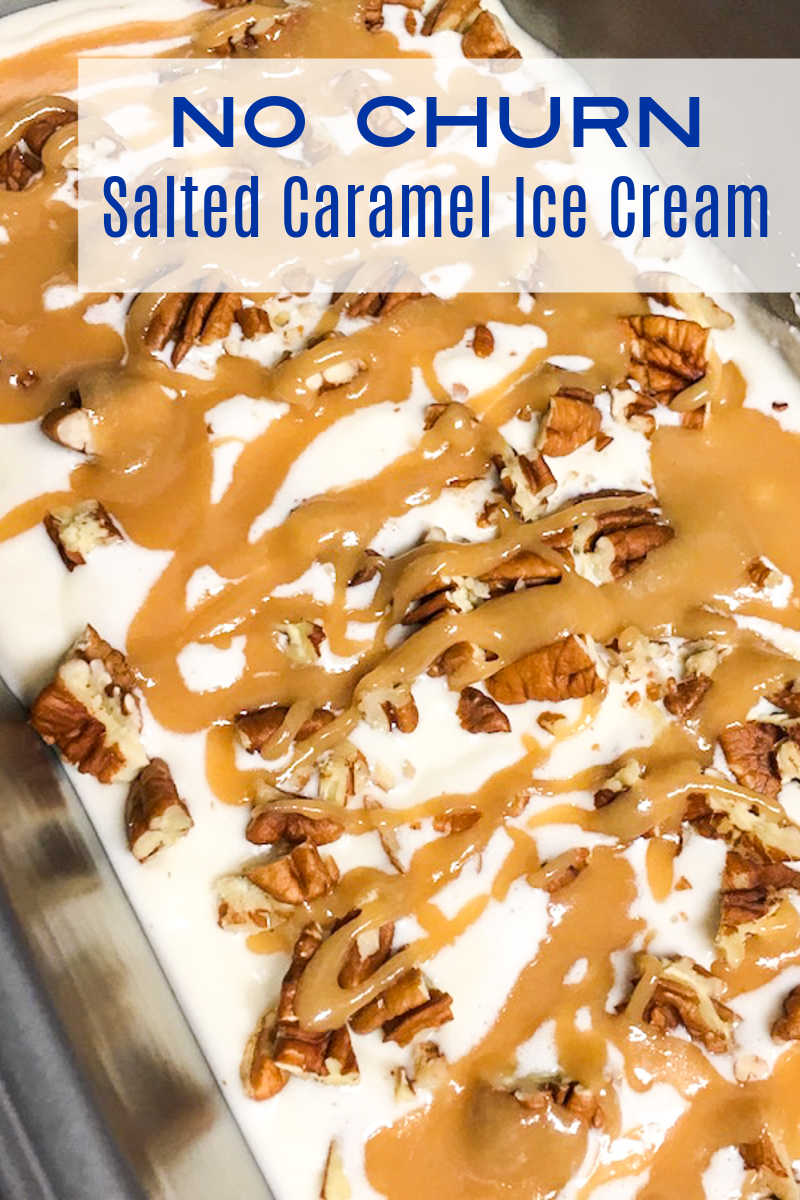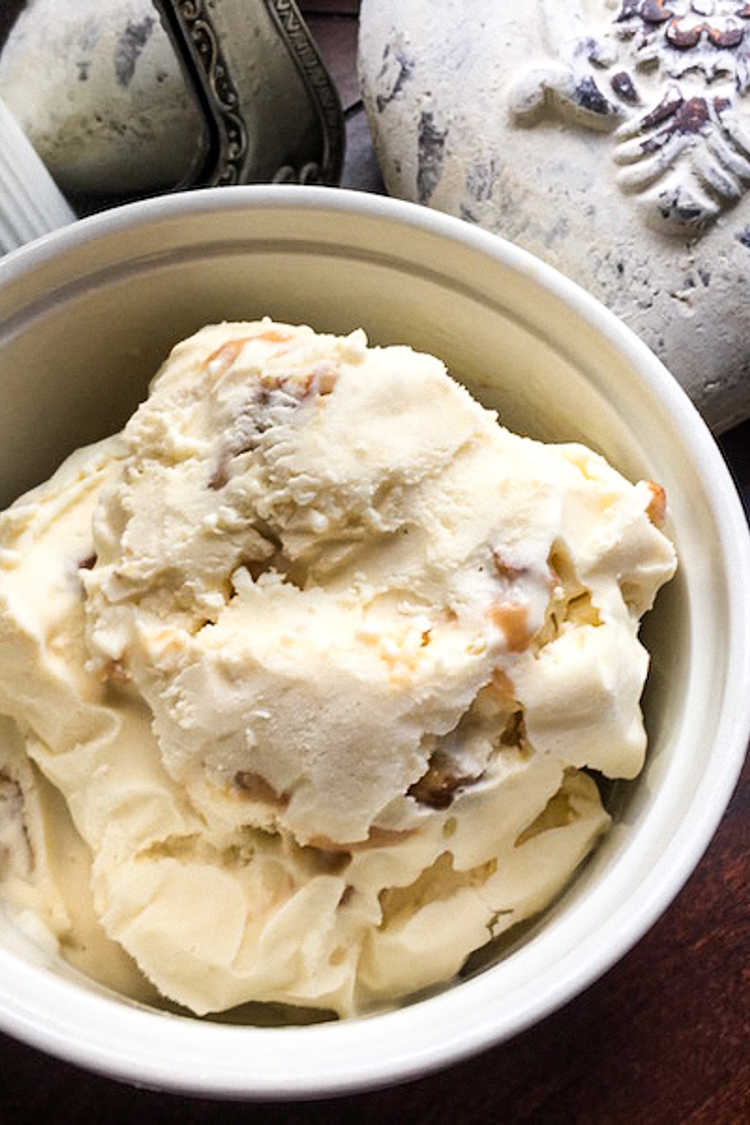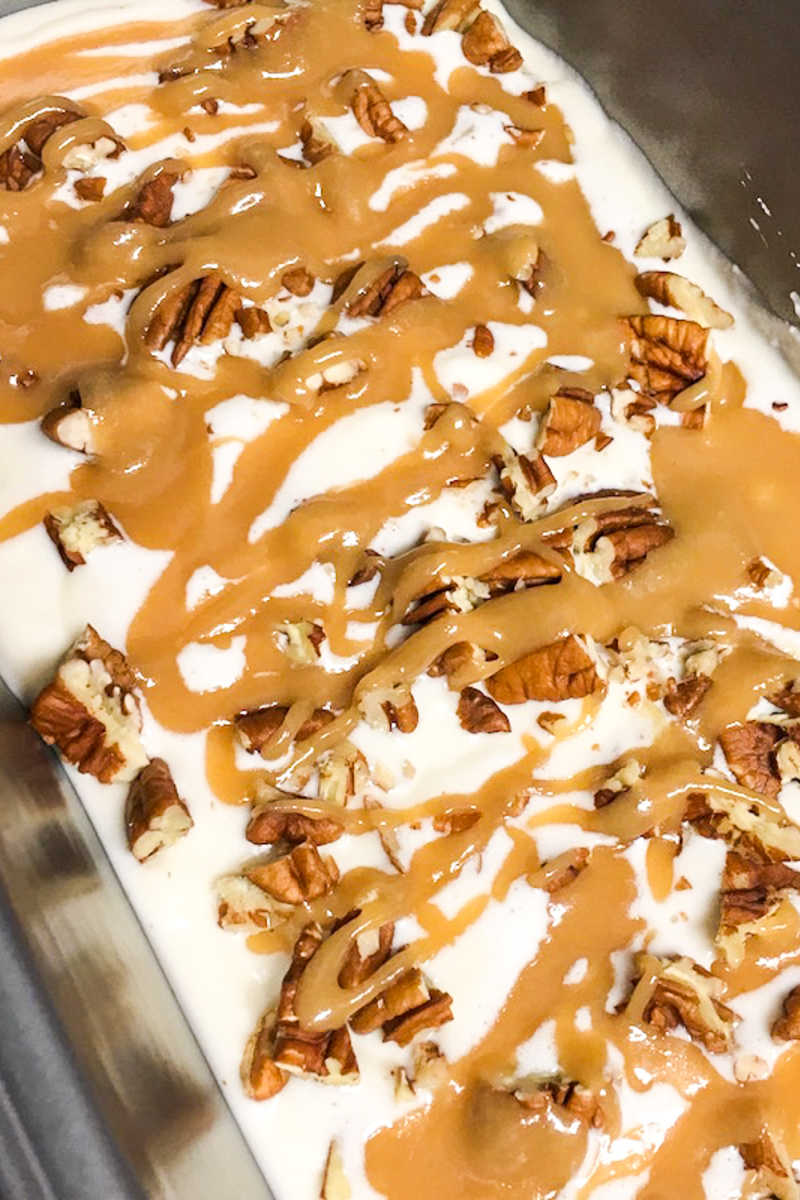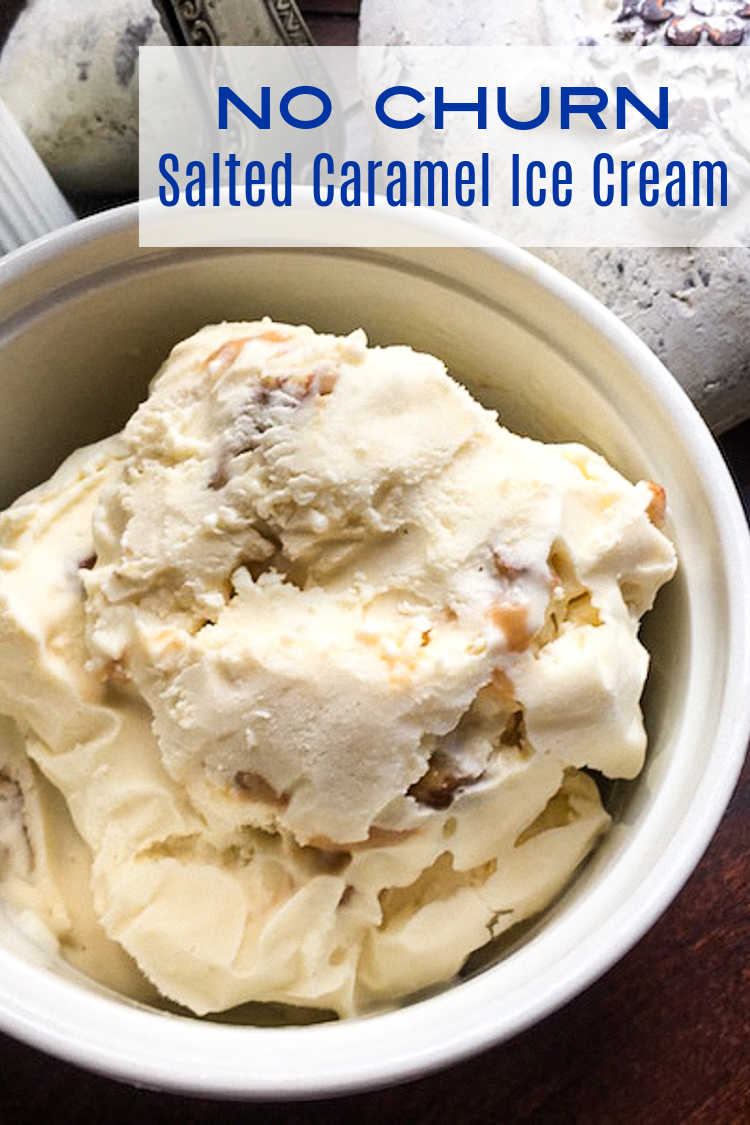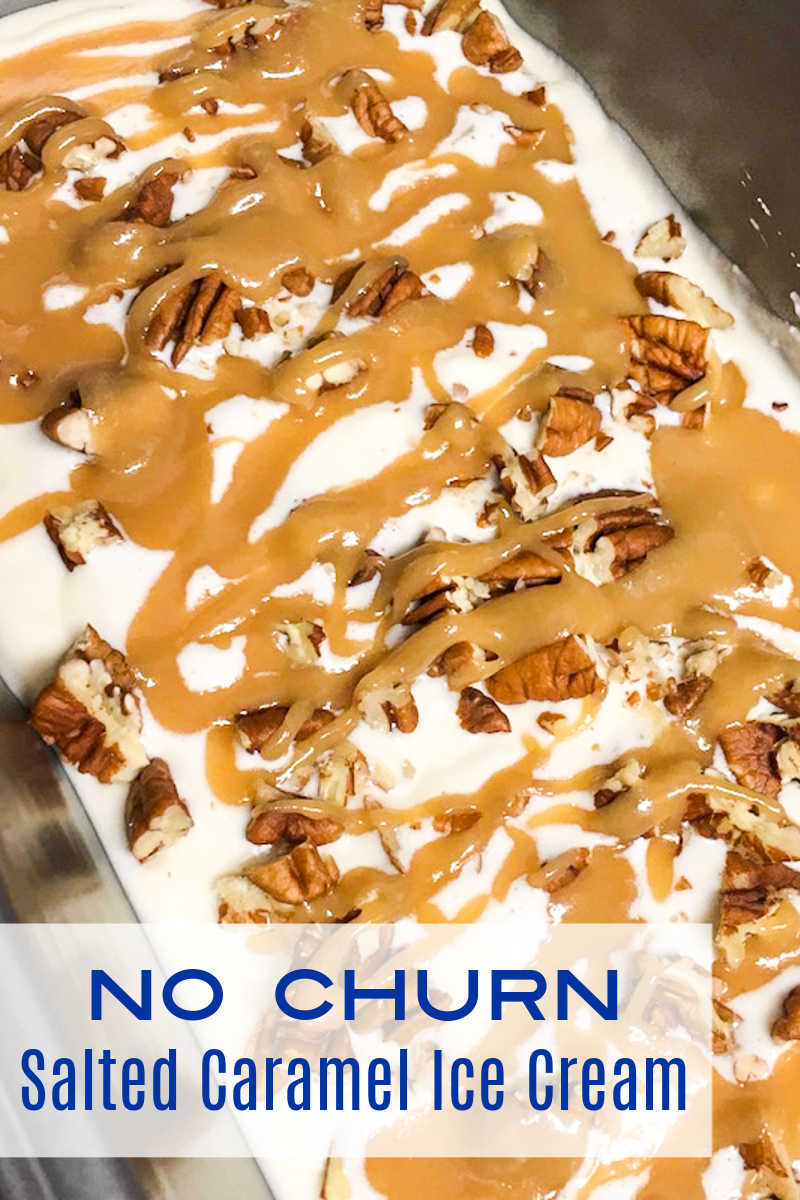 Easy Homemade No Churn Ice Cream
Salted Caramel and Pecans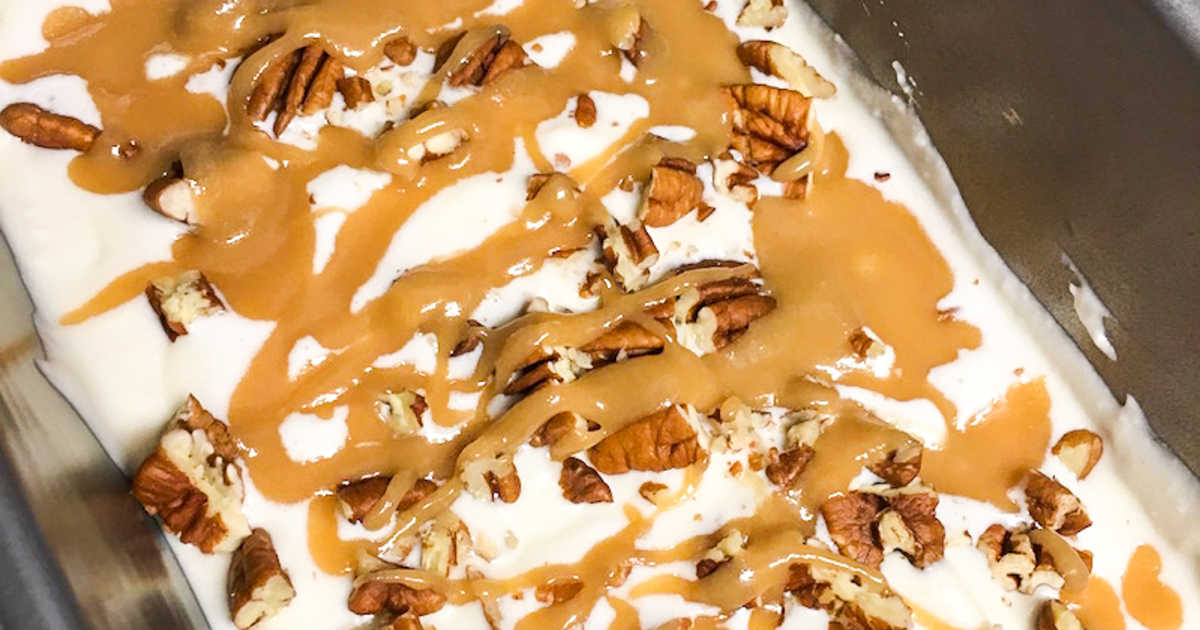 Enjoy a bowl of salted caramel no churn ice cream, when you want a decadent homemade treat that is easy to make.
This is a 'no churn' ice cream recipe, so you don't need an ice cream maker.
The ice cream is made with a regular mixer and other basic kitchen supplies, that you probably already have on hand.
It starts with a basic vanilla ice cream recipe, but then the magic happens.
You'll make salted caramel in a saucepan and then swirl it and some chopped pecans into the vanilla.
Voila!
You've got homemade ice cream that looks and tastes like a gourmet treat.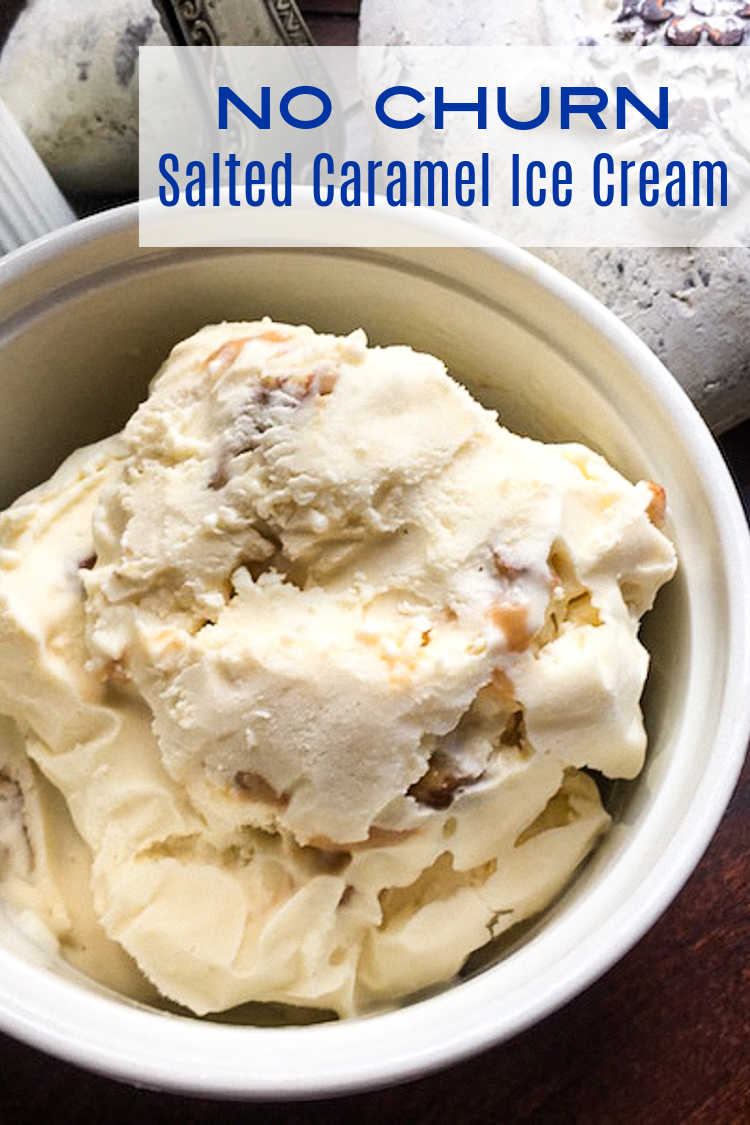 The no churn ice cream is best, when it has been in the freezer overnight.
If you don't eat it all right away, you can store it in the freezer for up to 2 weeks.
However, I'm guessing your ice cream will be long gone before that.
Enjoy!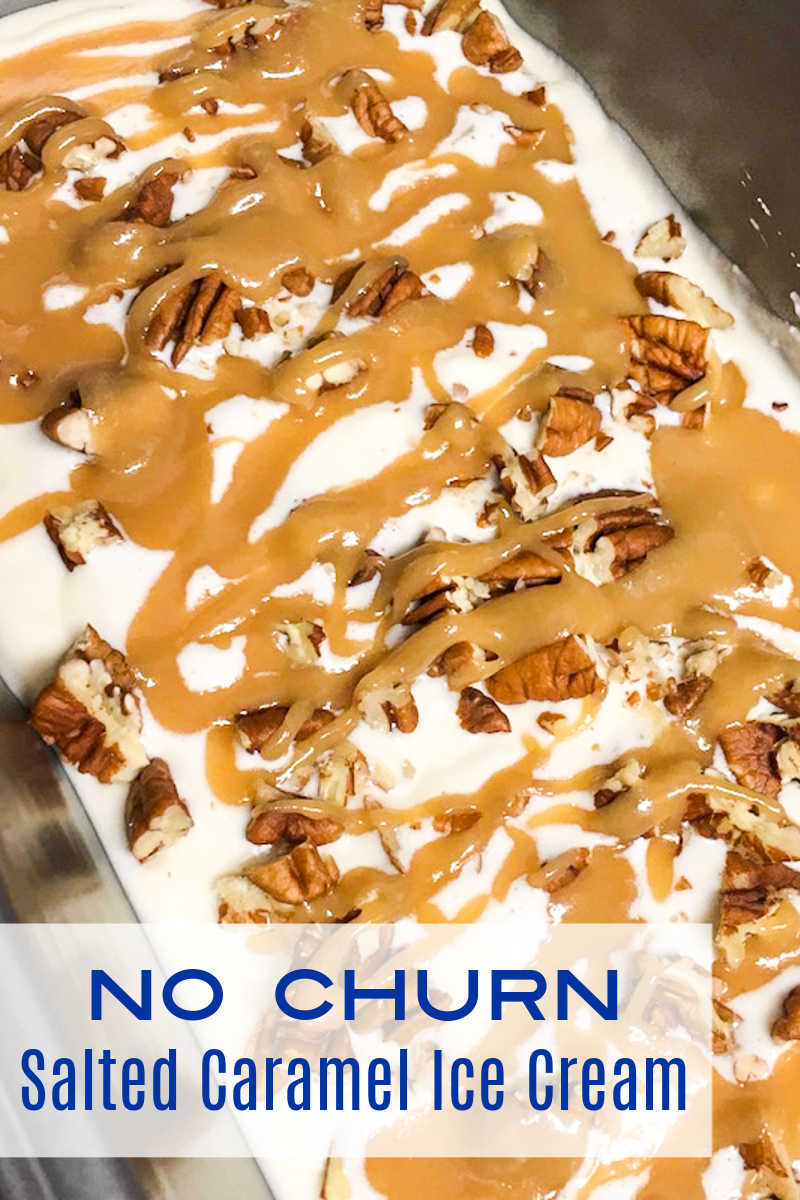 Salted Caramel No Churn Ice Cream Recipe
Prep time: 20 minutes
Freeze time: Overnight
Serves 4-6
Ingredients
Salted Caramel Sauce
1 cup Granulated Sugar
2 T Water
½ cup Heavy Cream
4 T Butter, unsalted
1 t Fleur de Sel Salt
Ice Cream Base
14 oz. can Sweetened Condensed Milk
2 cups Heavy Cream, cold
1 t Vanilla Extract
Mix In
½ cup Pecans, chopped
Supplies
Saucepan
Heavy-bottom Saucepan
Whisk
Mixing Bowls
Mixer
8″ Loaf Pan
Butter Knife
Waxed Paper
Instructions
1) First, prepare the salted caramel sauce. Add the heavy cream to a small saucepan to warm it up, so that it isn't cold when you add it to the hot ingredients.
2) In a second saucepan heat the sugar and water on medium-high, so that it comes to a boil. Continue boiling, so that it turns to a deep amber color.
3) Slowly whisk in the warm heavy cream, so it is thoroughly incorporated. Remove from the heat and add the salt and butter. Stir until the butter is melted and mixed in. Transfer to a dish and set aside sauce cool.
4) Next, begin to make the ice cream. Pour the sweetened condensed milk and vanilla extract into a bowl and set aside.
5) Add the heavy cream to your mixing bowl and use your mixer to whip it, so that stiff peaks form.
6) Add a scoop of the whipped cream to the vanilla sweetened condensed milk and stir it in. Then, gently fold in the rest of the whipped cream. You want it to be thoroughly mixed, but still airy.
7) Pour half of the ice cream mixture into a loaf pan. Drizzle with the cooled salted caramel sauce and sprinkle with chopped pecans. Top with the remaining ice cream mixture.
8) Use a butter knife to incorporate the salted caramel and pecans throughout the ice cream. Make cuts back and forth through the ice cream mixture to swirl the sauce and nuts into the ice cream. Cover with waxed paper and press down to remove air pockets.
9) Freeze overnight. The ice cream will keep fresh for up to 2 weeks in the freezer, if you can make it last that long.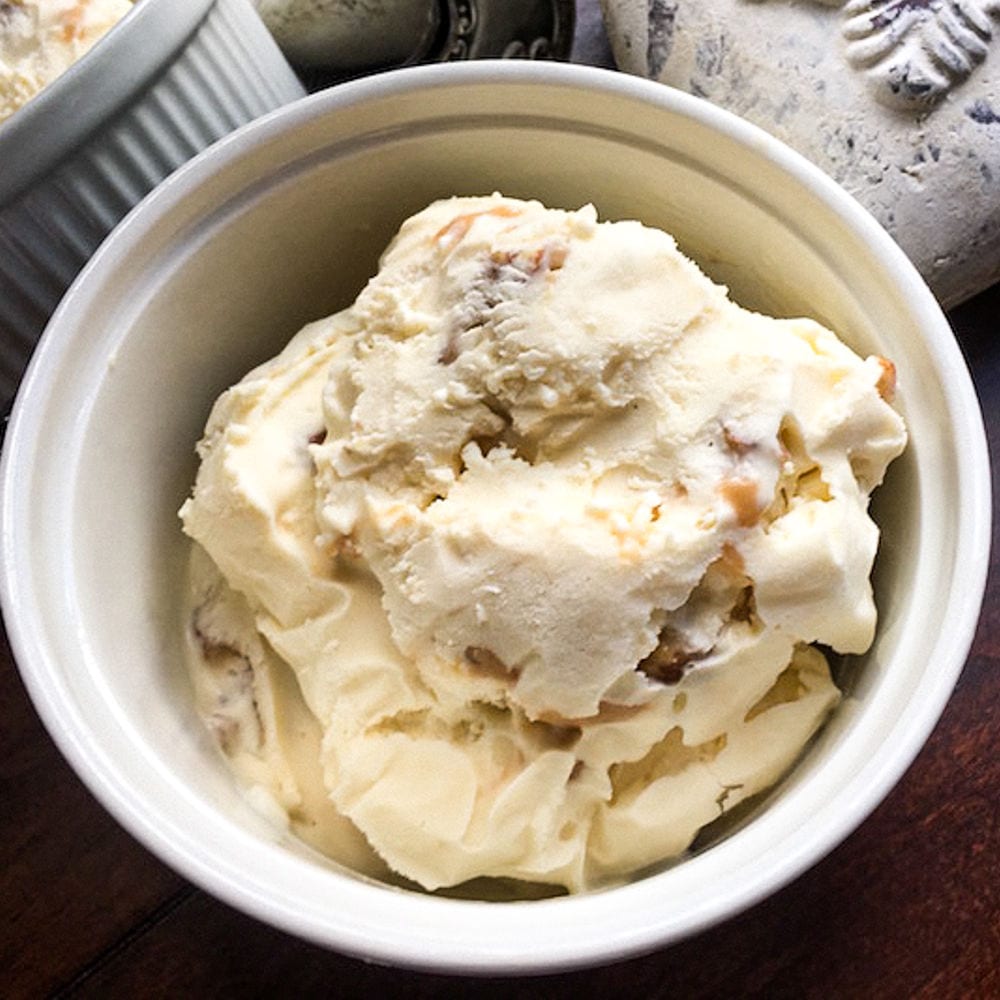 More from Mama Likes To Cook
Check out the rest of my vegetarian recipes, so you can get more great ideas for baking, cooking, blending and juicing.
No Churn Ice Cream Recipes
Shopping Tips
For a beautiful assortment of kitchen necessities and food gifts for the whole family, check out the deals at these online stores.
Are you ready to have some delicious fun in the kitchen?