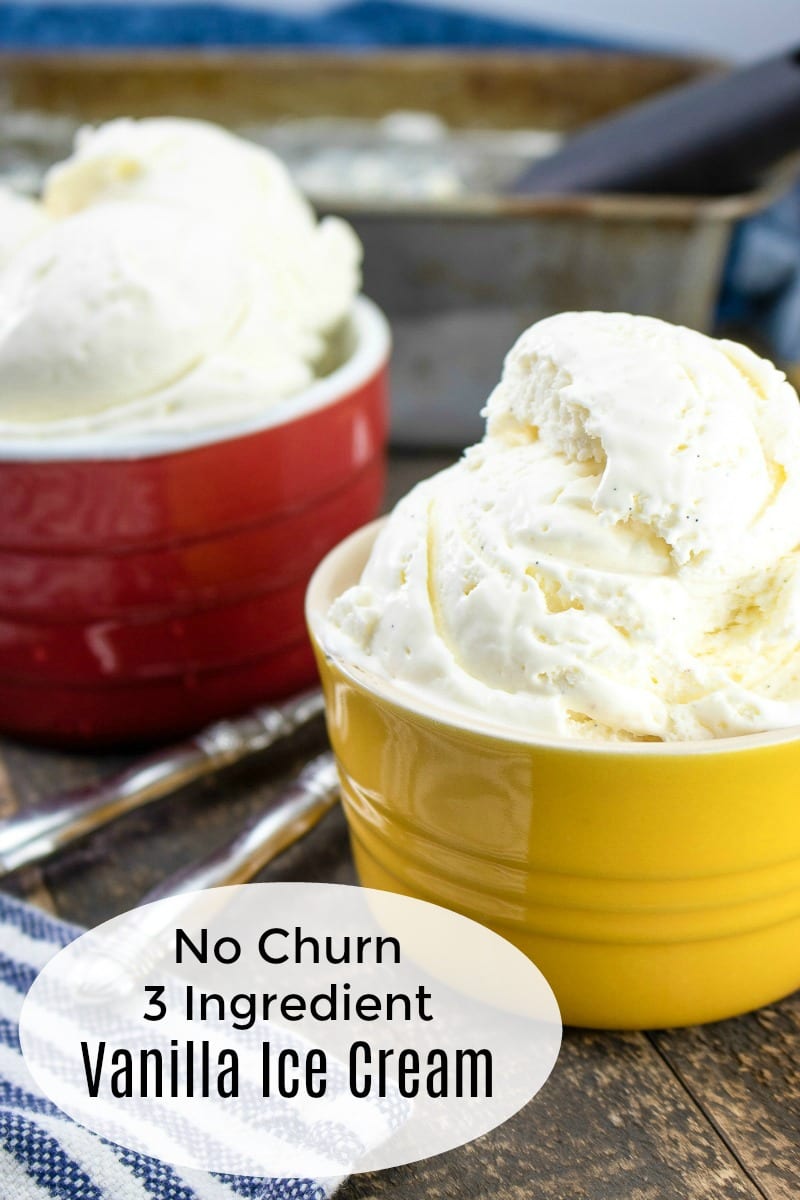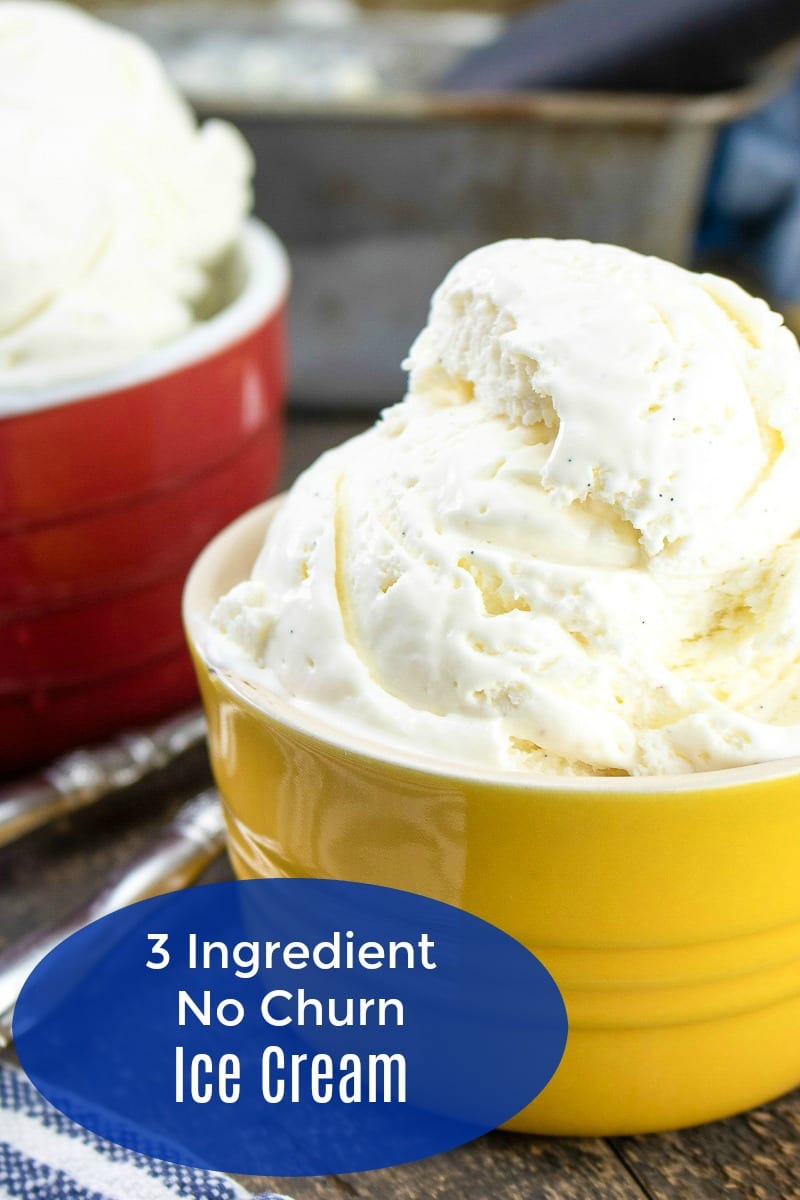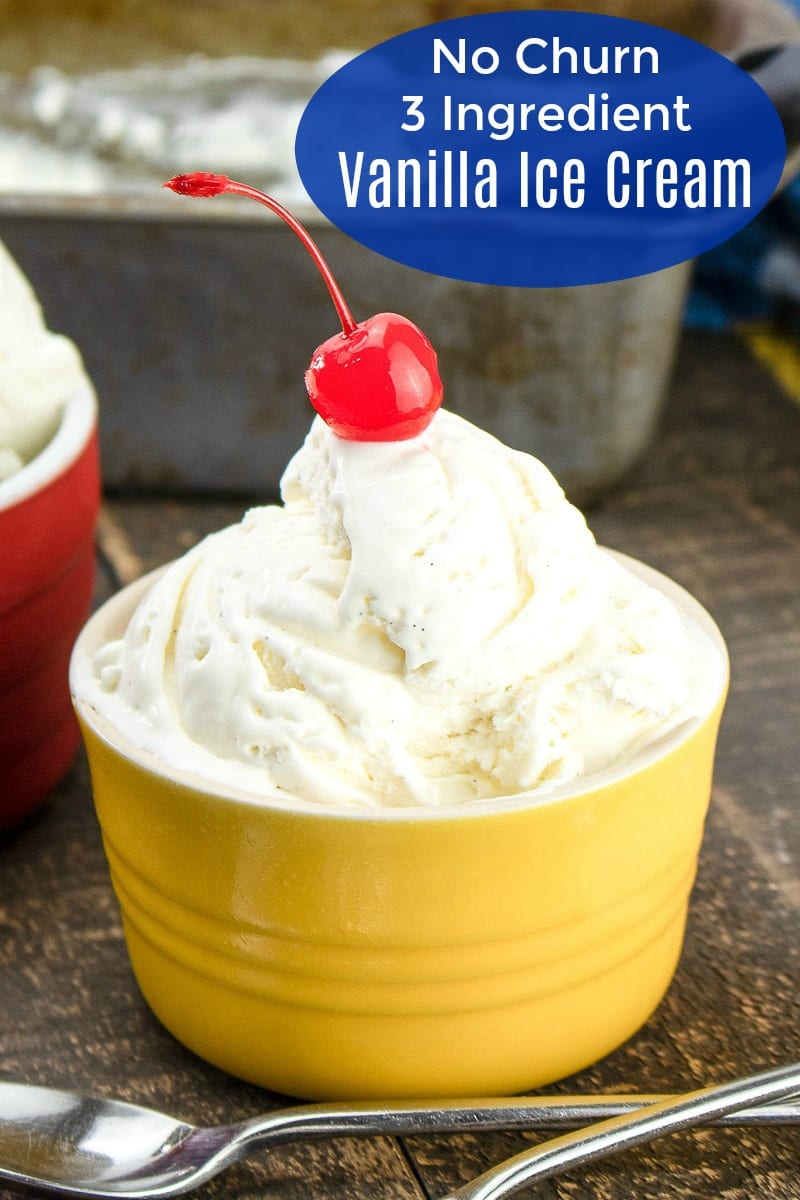 Only 3 Ingredients!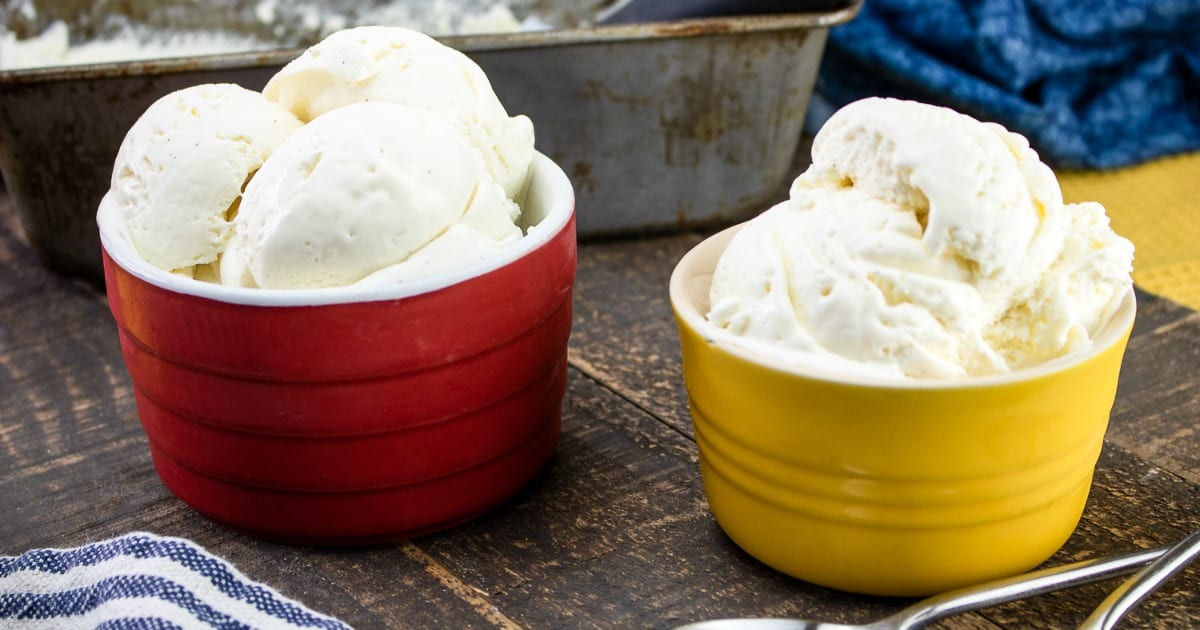 Homemade ice cream is a wonderful treat, especially when it is my easy to make three ingredient no churn vanilla ice cream.
Yes, it only has 3 simple ingredients and it tastes amazing.
You don't need to buy a fancy machine to churn the ice cream, since it can be made without churning.
All you need is a regular stand mixer or hand mixer, not an ice cream maker.
If your kitchen is like mine, you've already got all of the ingredients and equipment sitting in your kitchen.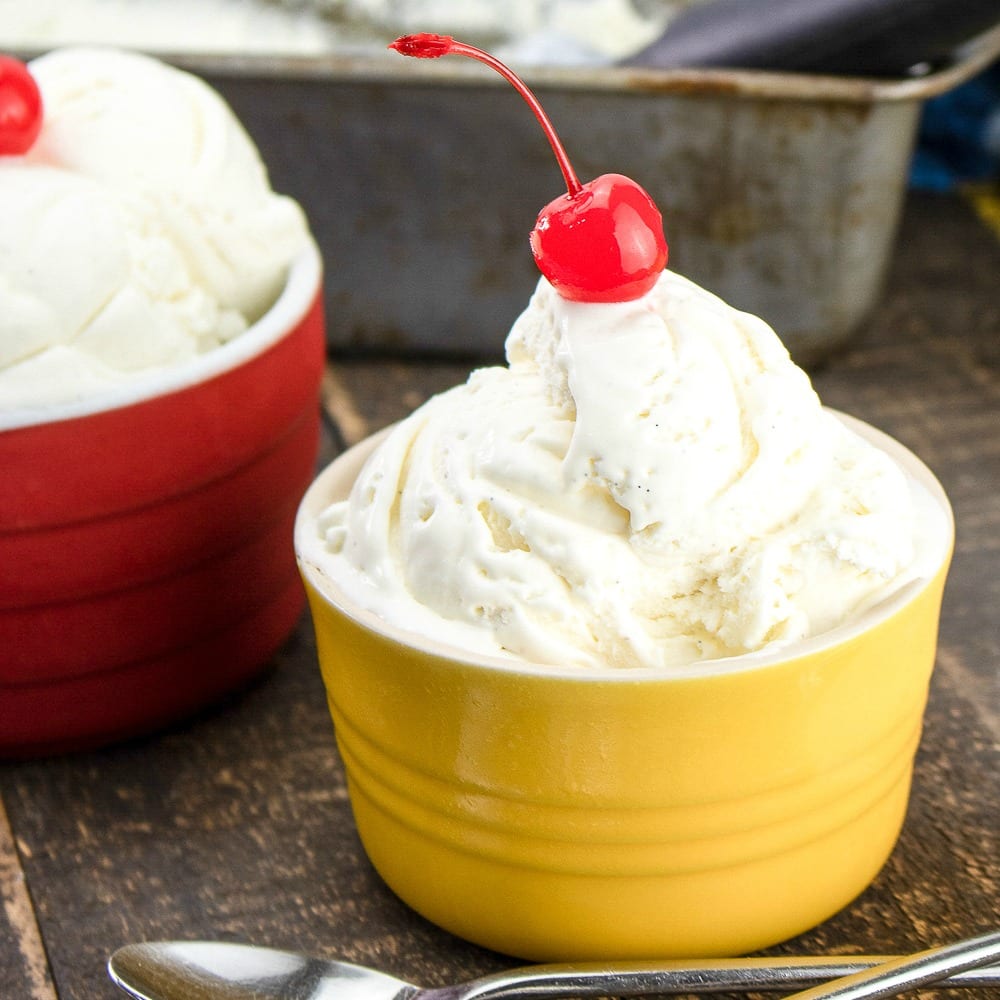 It only takes a few minutes to mix up the ice cream.
Then, you'll need to be patient for a few hours while it hardens in the freezer.
After that, your ice cream is ready to scoop into a bowl or onto an ice cream cone.
It is perfectly delicious as is, but you can also put a cherry on top or add some hot fudge.
If you're looking for another flavor, try some of my other no churn recipes.
Once you've tasted homemade no churn ice cream, you may want to make it all the time!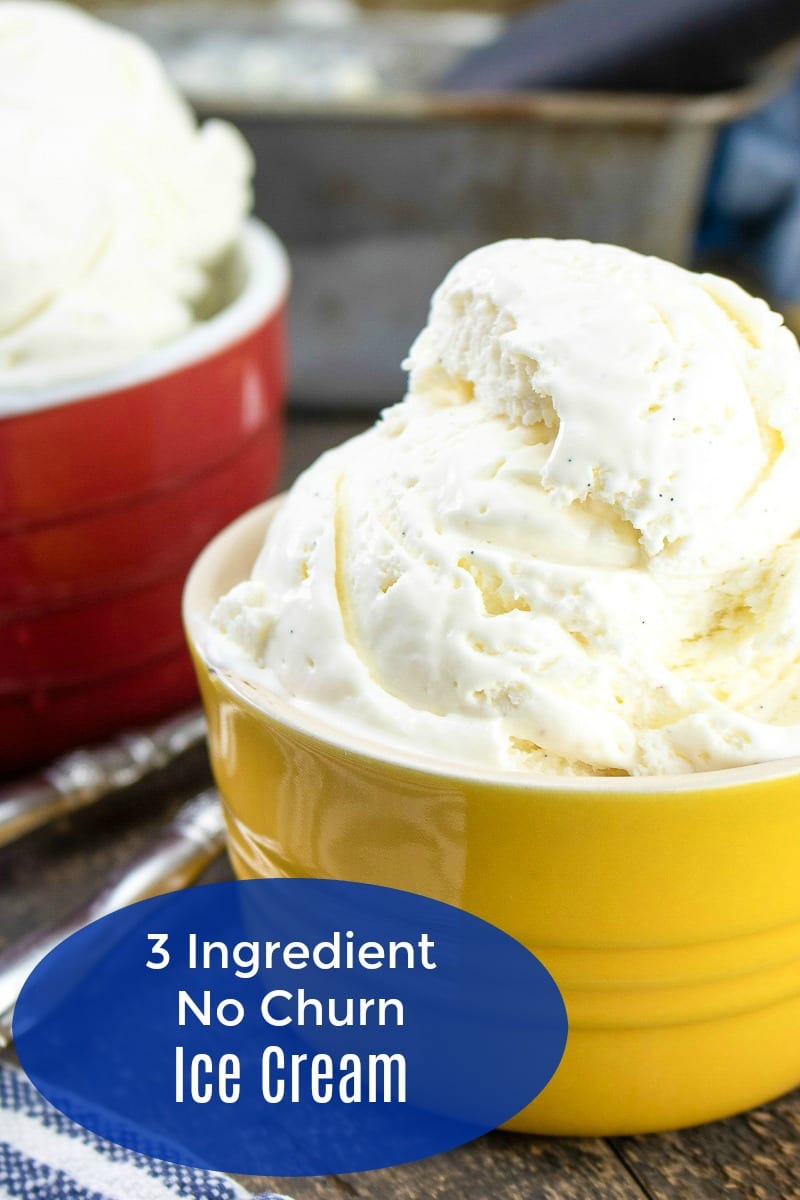 No Churn Vanilla Ice Cream Recipe
Yields 4 cups
Ingredients
1 Vanilla Bean
1 can Sweetened Condensed Milk (14 oz.)
2 cups Heavy Cream
Supplies
Instructions
1) Use a sharp paring knife to slice the vanilla bean in half lengthwise and scrape out the seeds.
2) Beat the heavy cream with a mixer at high speed until stiff peaks form.
3) Slowly stir in the sweetened condensed milk and vanilla bean seeds.
4) Pour into a bread pan, cover and freeze for at least 4 hours.
5) When ready to serve, remove from freezer and let soften for a few minutes before scooping.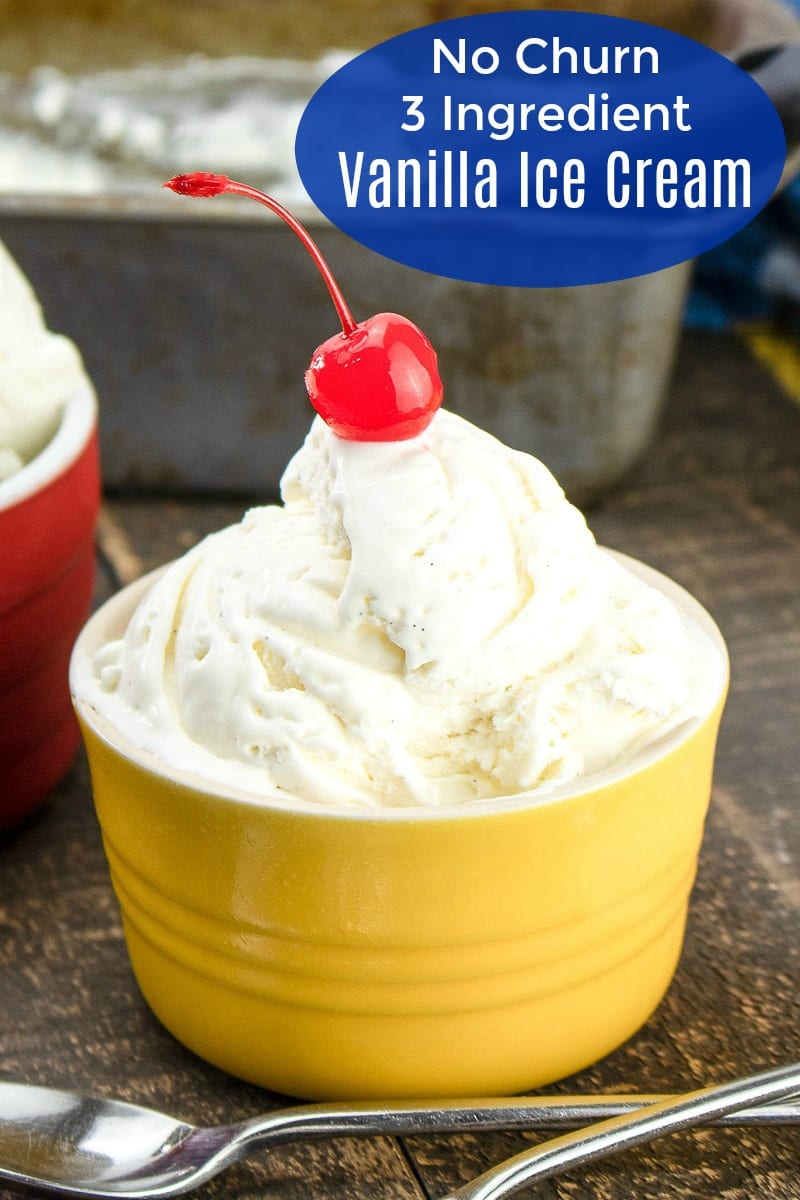 Check out my other dessert recipes, so you can get more sweet inspiration.
Following are a few of my other delicious dessert recipes:
Then take a look at the rest of my vegetarian recipes, so you can have even more delicious fun in the kitchen!