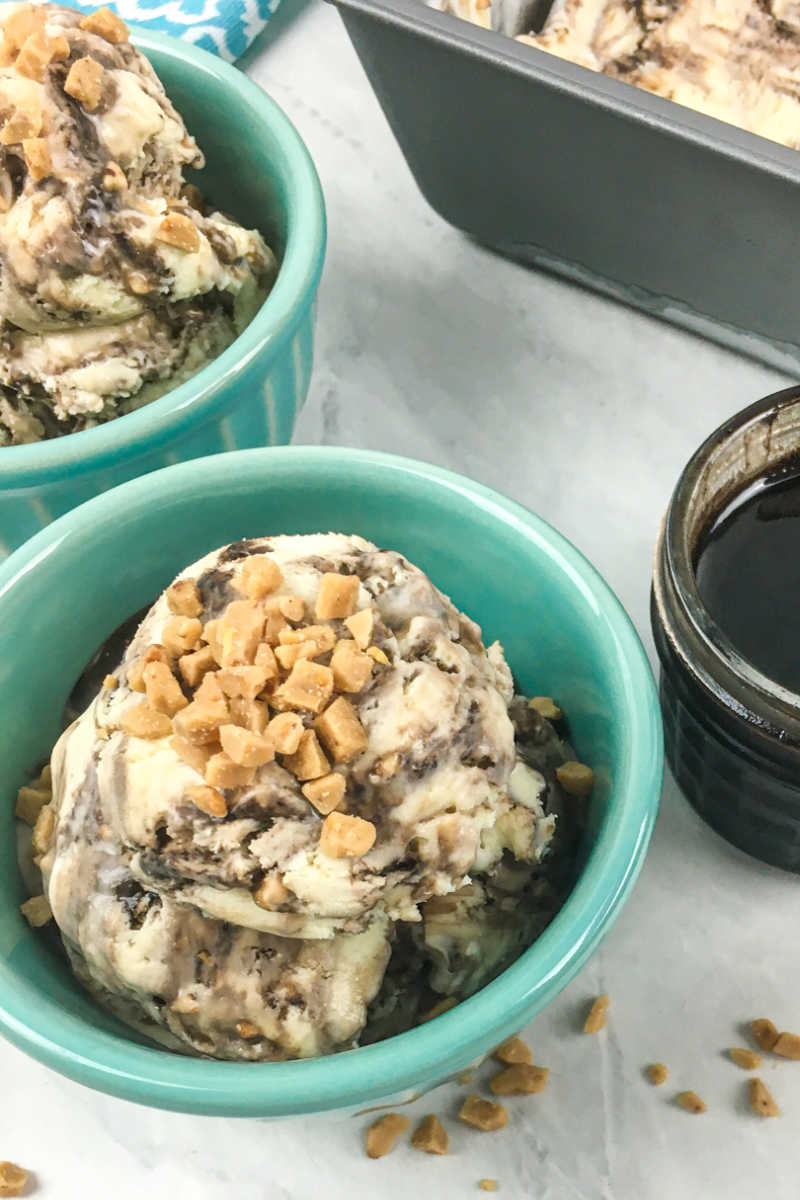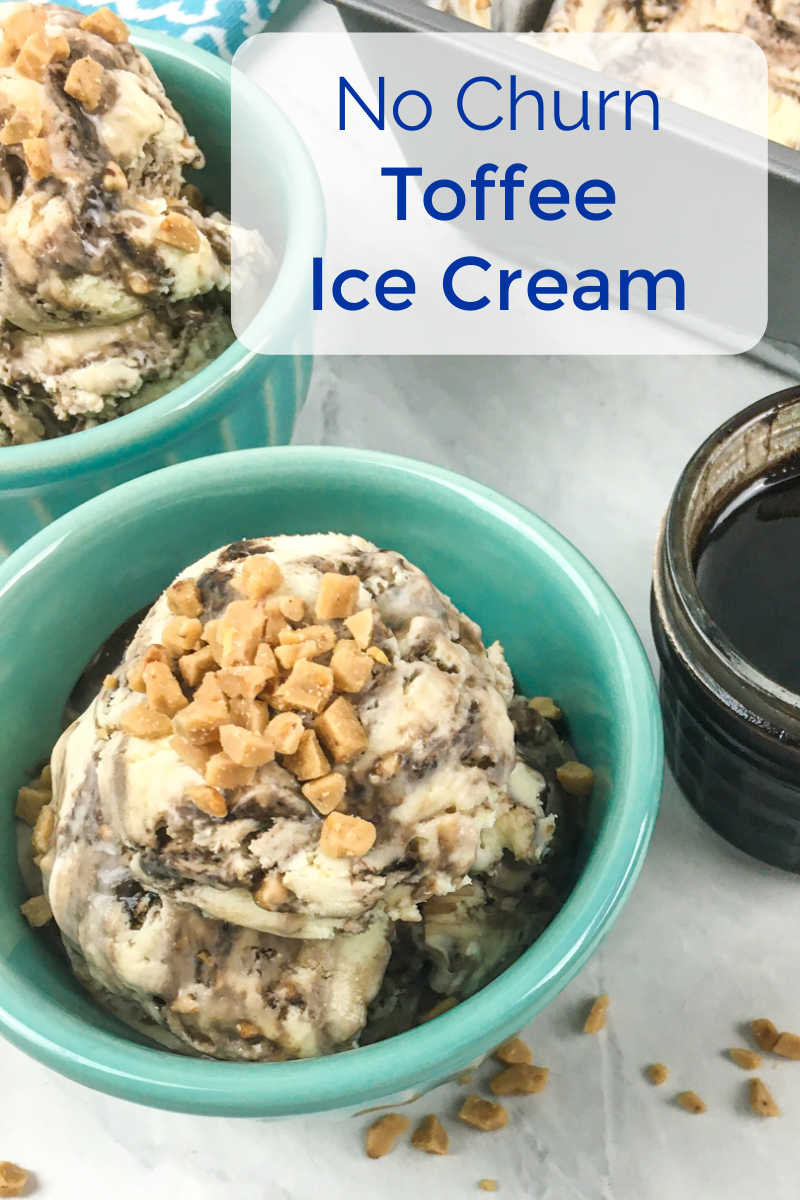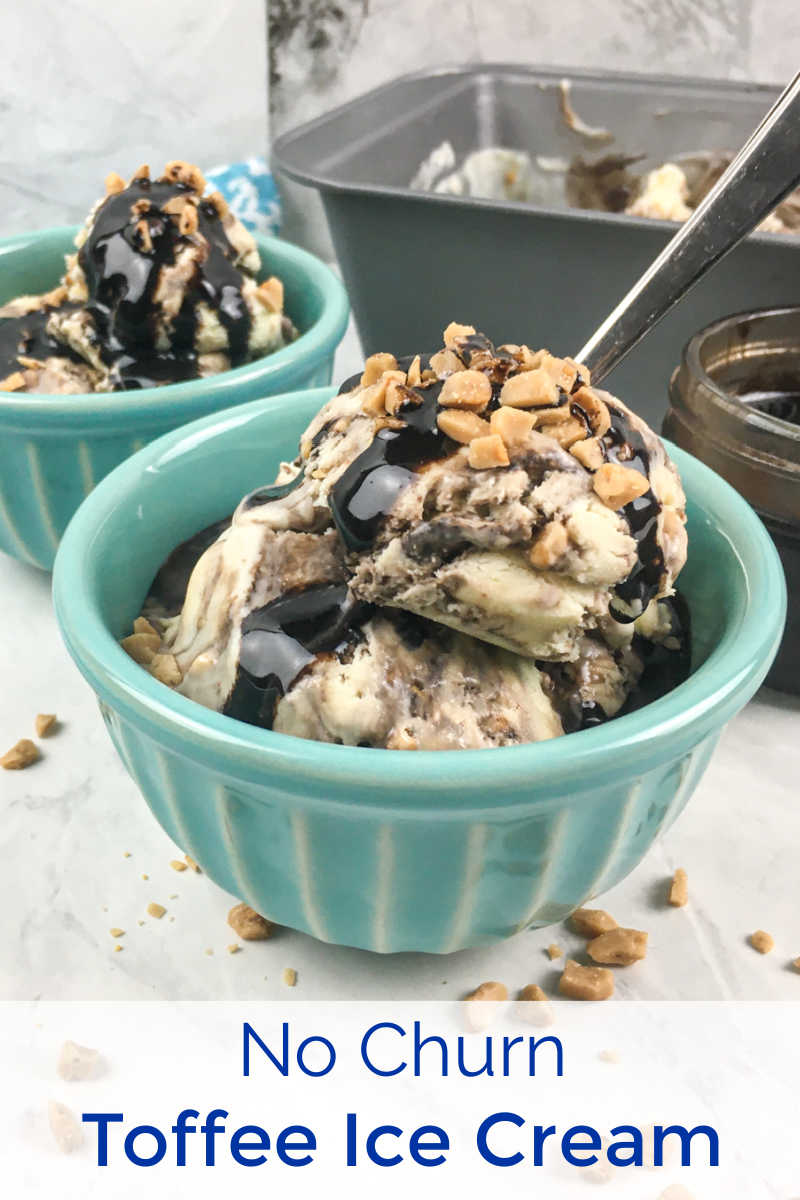 Easy Homemade No Churn Ice Cream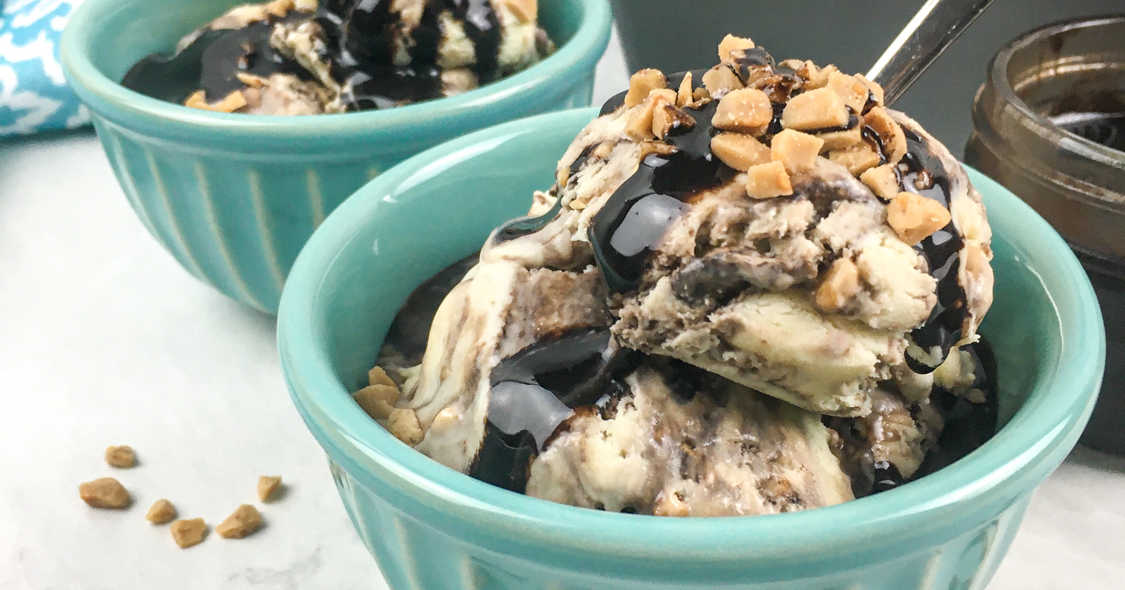 It's easy to make a homemade decadent frozen dessert, when you follow my simple no churn toffee ice cream recipe.
Yes, this is a no churn recipe, so you don't need to have an ice cream maker.
The ice cream is made with a regular stand mixer and other kitchen basics that you probably already have.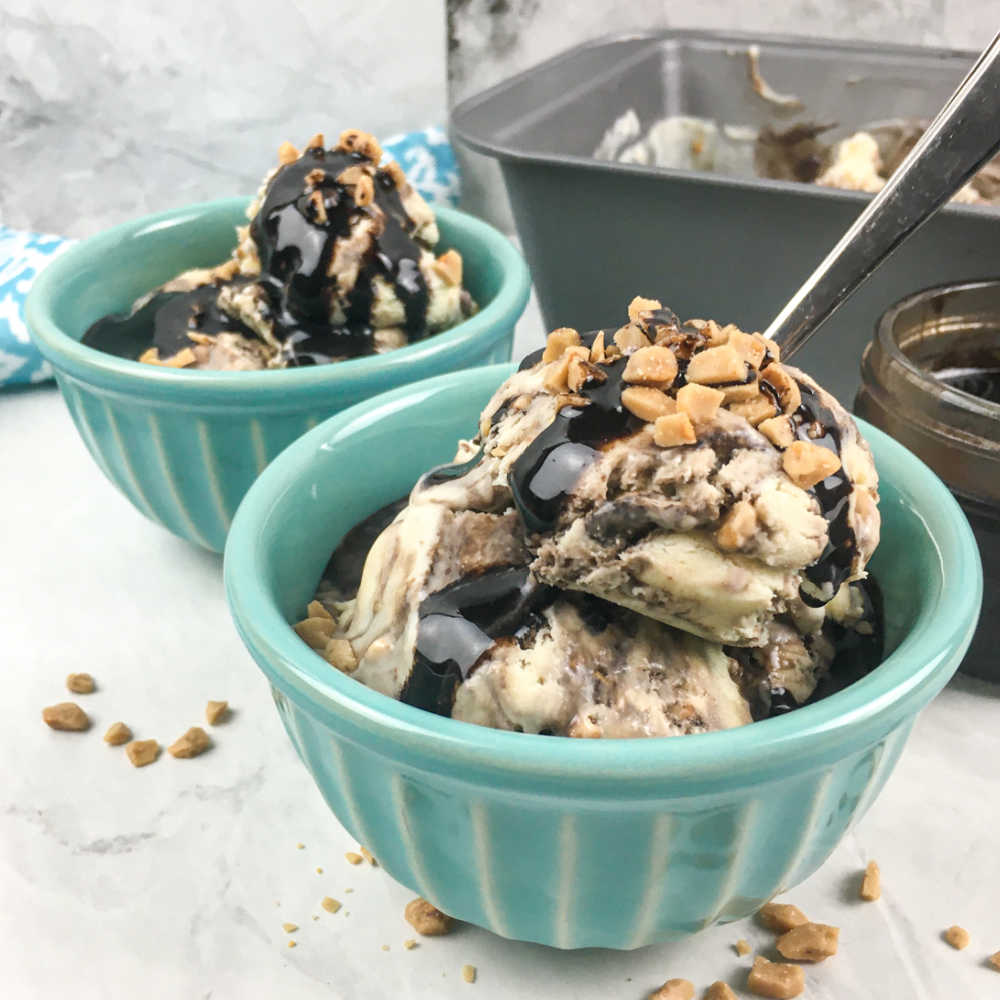 When I was a kid, I thought it was fun when a neighbor would get out their hand crank ice cream maker and a big bag of rock salt.
It was a fun activity and the ice cream was a treat, but it took a whole lot of effort.
My recipe doesn't take much effort at all.
Chocolate syrup and Heath Toffee Bits are mixed right into the ice cream.
You can add more on top, too.
Enjoy!
No Churn Toffee Ice Cream Recipe
Prep time: 20 minutes
Freeze time: 4+ Hours
Serves: 4-6
Ingredients
2 cups Heavy Whipping Cream
1 14-oz. can Sweetened Condensed Milk
1 t Vanilla Extract
1/3 cup Chocolate Syrup
2/3 cup Heath English Toffee Bits
Supplies
Stand Mixer
Measuring Cup
Measuring Spoons
Mixing Bowl
Large Spoon
9″x5″ Loaf Pan
Butter Knife
Plastic Wrap OR Parchment Paper
Instructions
1) Pour heavy whipping cream into the mixing bowl and beat on high until fluffy. Use a spatula while mixing to scrape the sides of the bowl, so that all of the cream is whipped.
2) Stir the sweetened condensed milk and the vanilla extract together. Then fold into the whipped cream with a large spoon until smooth.
3) Next, spoon half of the ice cream into a loaf pan. Drizzle with half of the chocolate syrup and sprinkle on half of the toffee bits.
4) Repeat with the remaining ice cream, chocolate syrup and toffee bits.
5) Insert a butter knife into the mixture at one end of the loaf pan and pull it back and forth across the length of the pan to incorporate the chocolate and toffee throughout
6) Top with plastic wrap or parchment paper and freeze for 4 or more hours.
7) To serve, remove the container from the freezer. Soften it prior to scooping by letting it sit on the counter for 5 to 10 minutes.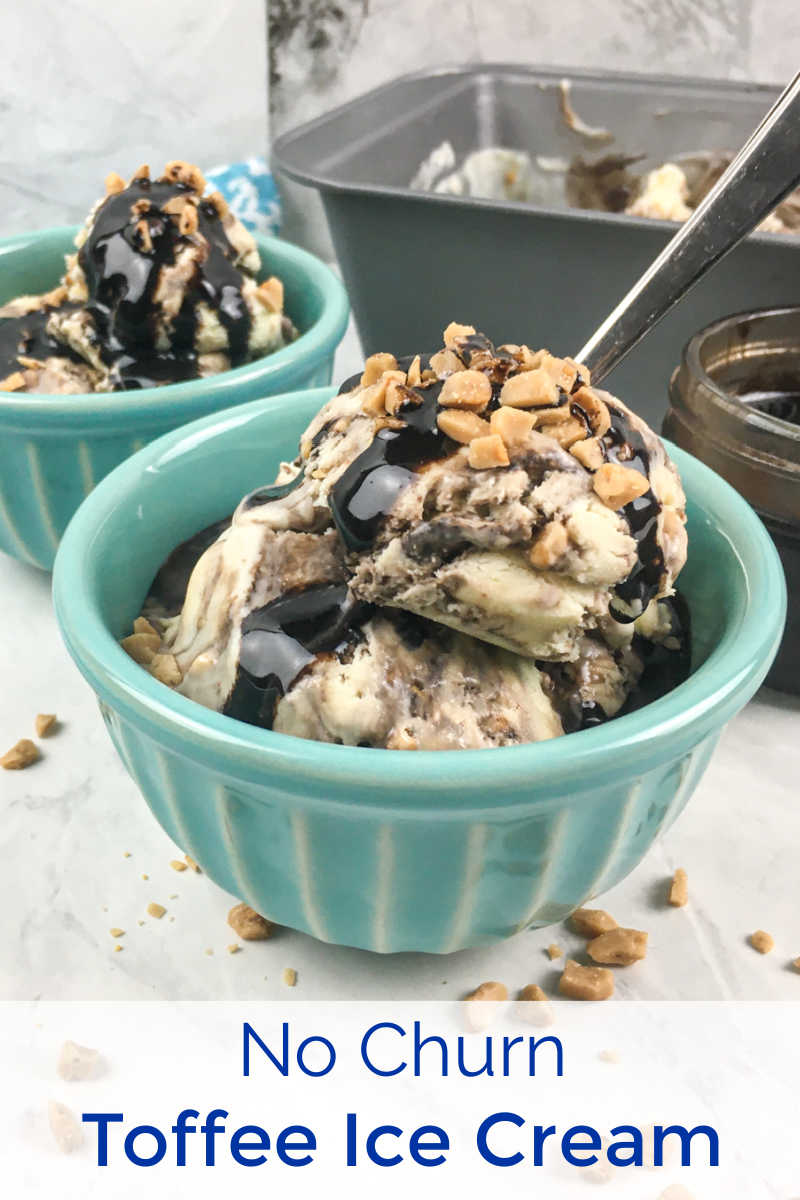 More from Mama Likes To Cook
Check out the rest of my vegetarian recipes, so you can get more great ideas for baking, cooking, blending and juicing.
No Churn Ice Cream Recipes
Shopping Tips
For a beautiful assortment of kitchen necessities and food gifts for the whole family, check out the deals at these online stores.
Are you ready to have some delicious fun in the kitchen?