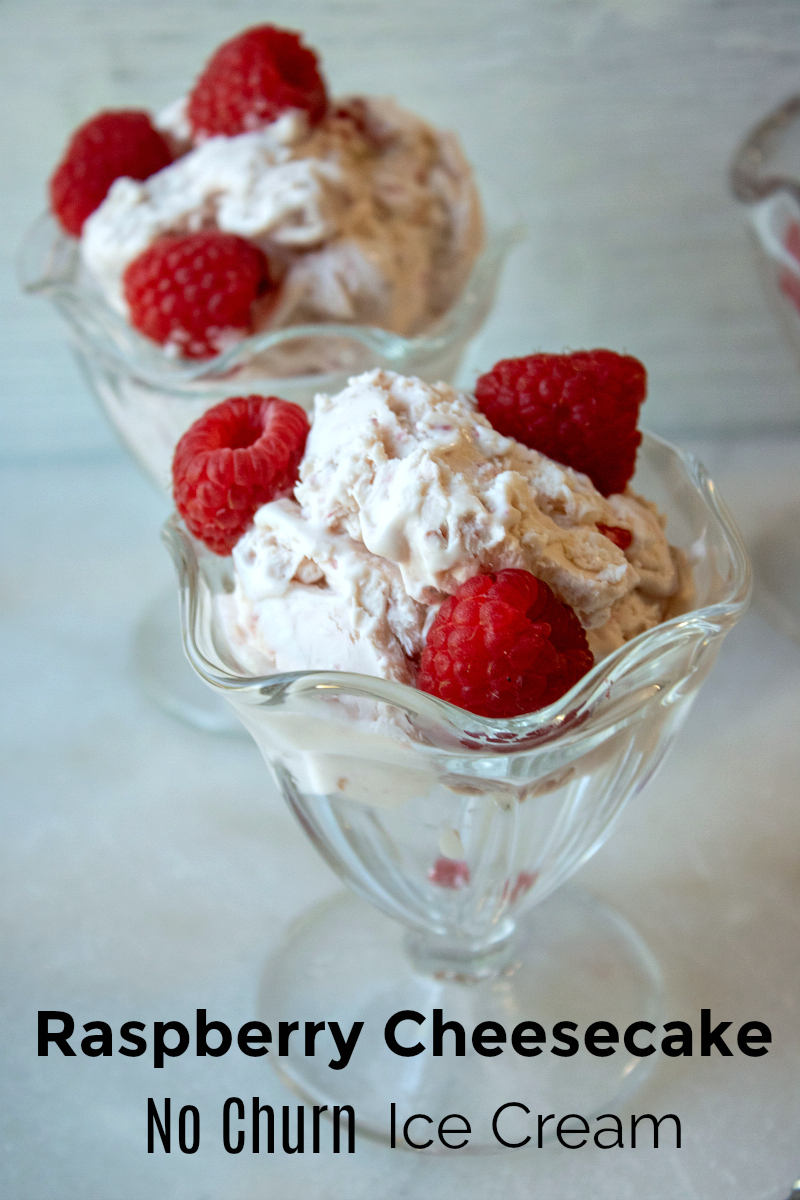 Creamy Ice Cream with Fresh Berries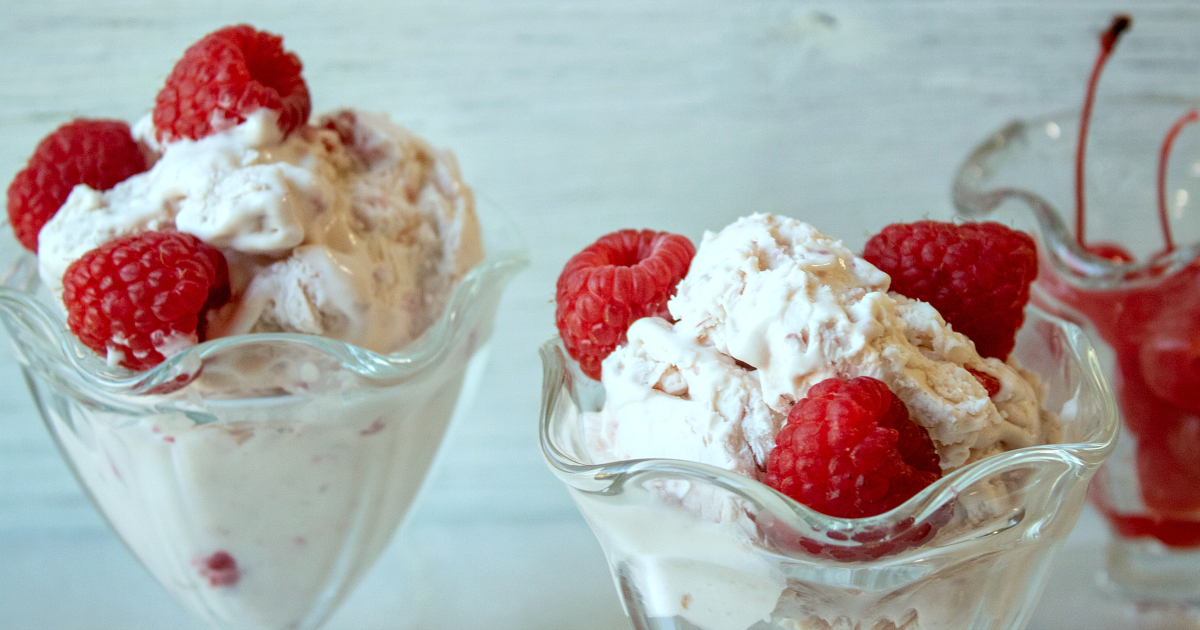 When you are looking for a tasty fruit dessert, try my easy no churn raspberry cheesecake ice cream recipe.
Yes, you can easily make homemade ice cream, even if you don't have an ice cream maker.
The ice cream is made with basic supplies you probably already have at home.
This amazing frozen treat is super creamy and bursting with flavor, so you will wonder why you haven't made it at home before this.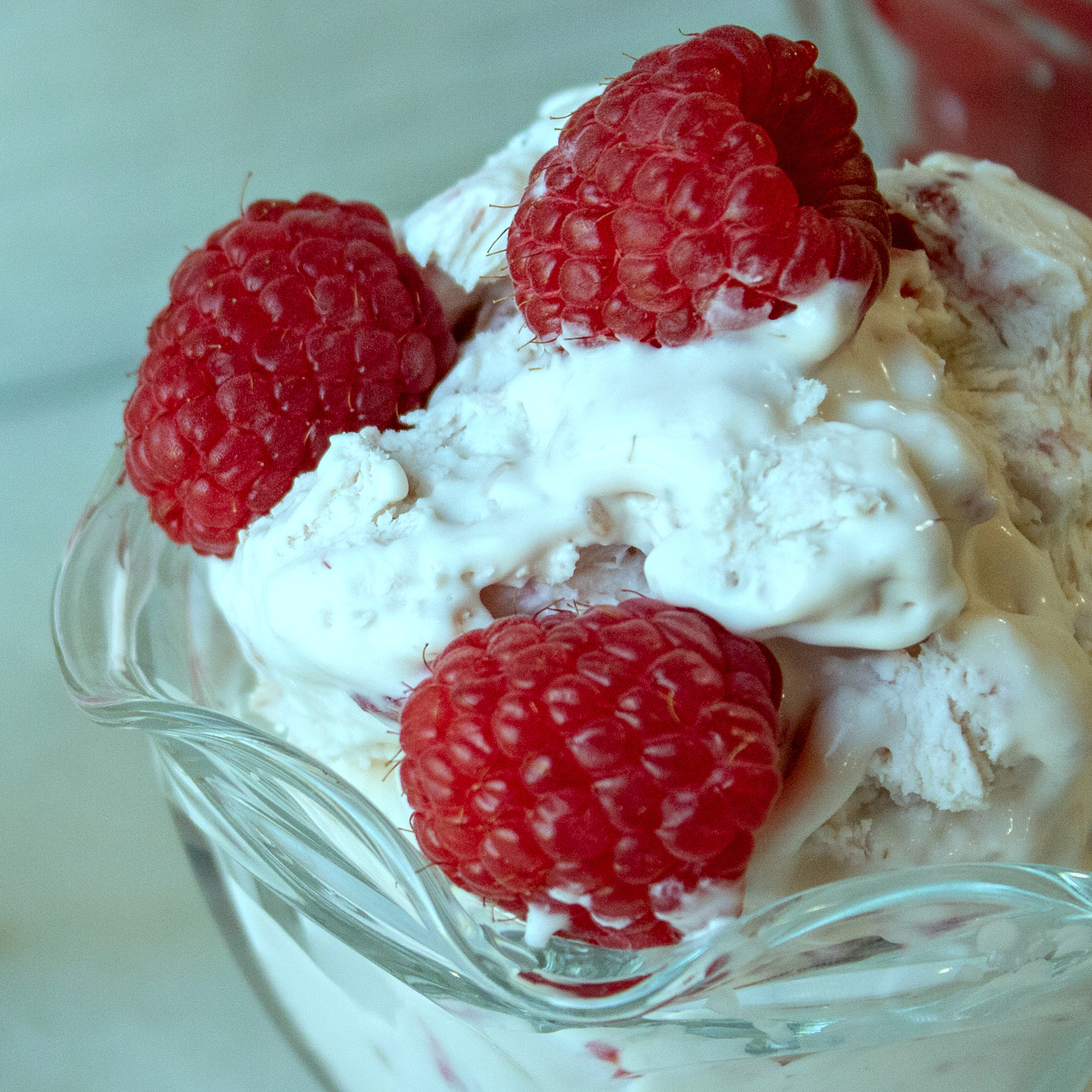 When I was a kid, a neighbor had an ice cream maker.
It was fun for all the neighborhood kids to come over, when it was ice cream making day.
This was, of course, a big production.
There was the big bag of rock salt and the hand crank ice cream maker.
We all took turns cranking it until our arm muscles were tired.
This is a fun memory, but it was time consuming and expensive to make.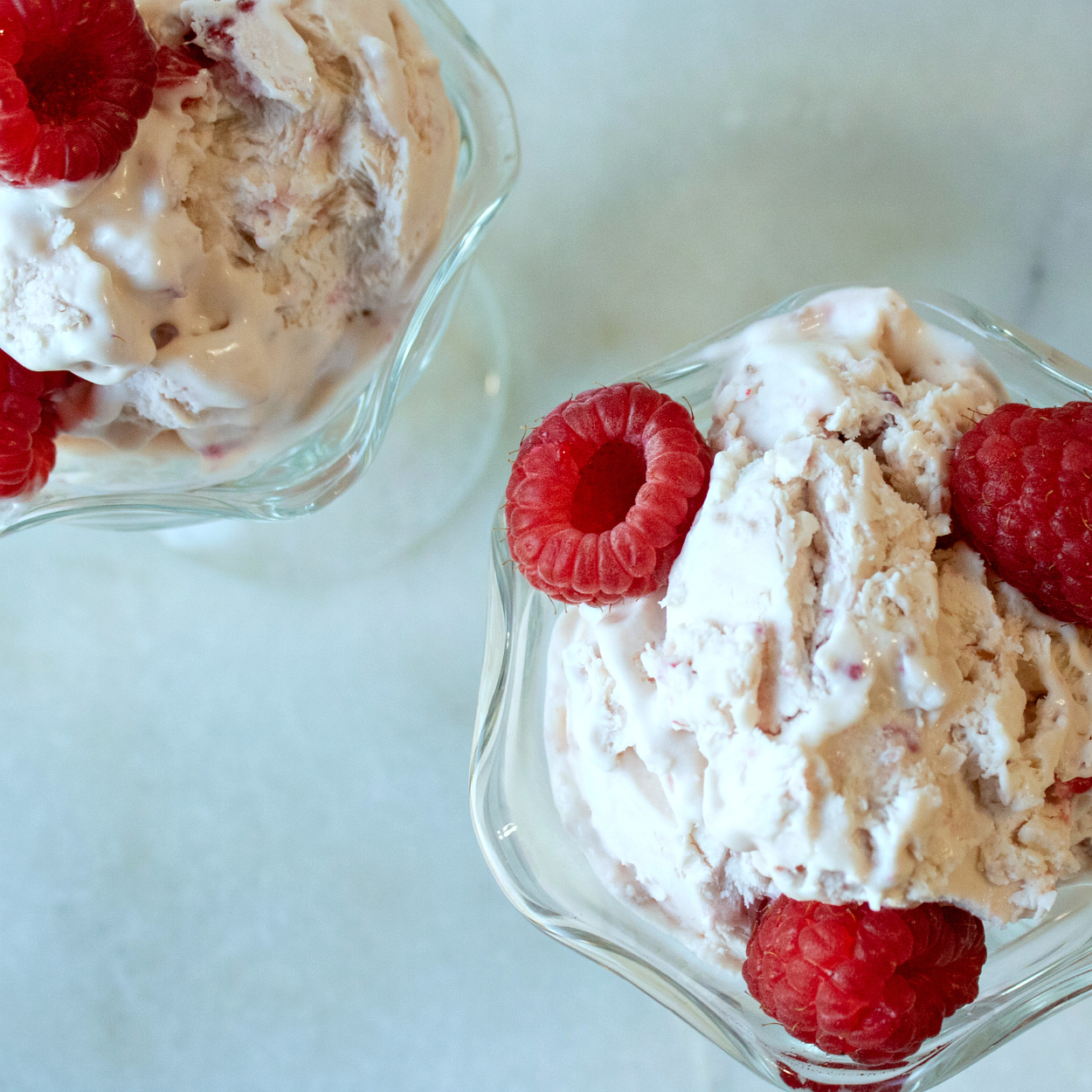 When you follow my recipe, it is quick and easy to mix up the ice cream.
Then, you just need to be patient for a few hours while it sets in the freezer.
You won't miss store bought ice cream at all, since it is so rich and creamy.
Wouldn't it be fun to surprise your family with homemade ice cream as a special treat?
This is definitely a great dessert to serve at a party, but would be a welcome treat to celebrate any day.
I love the flavor of fresh raspberries, and the addition of cream cheese adds delicious cheesecake flavor.
Yum!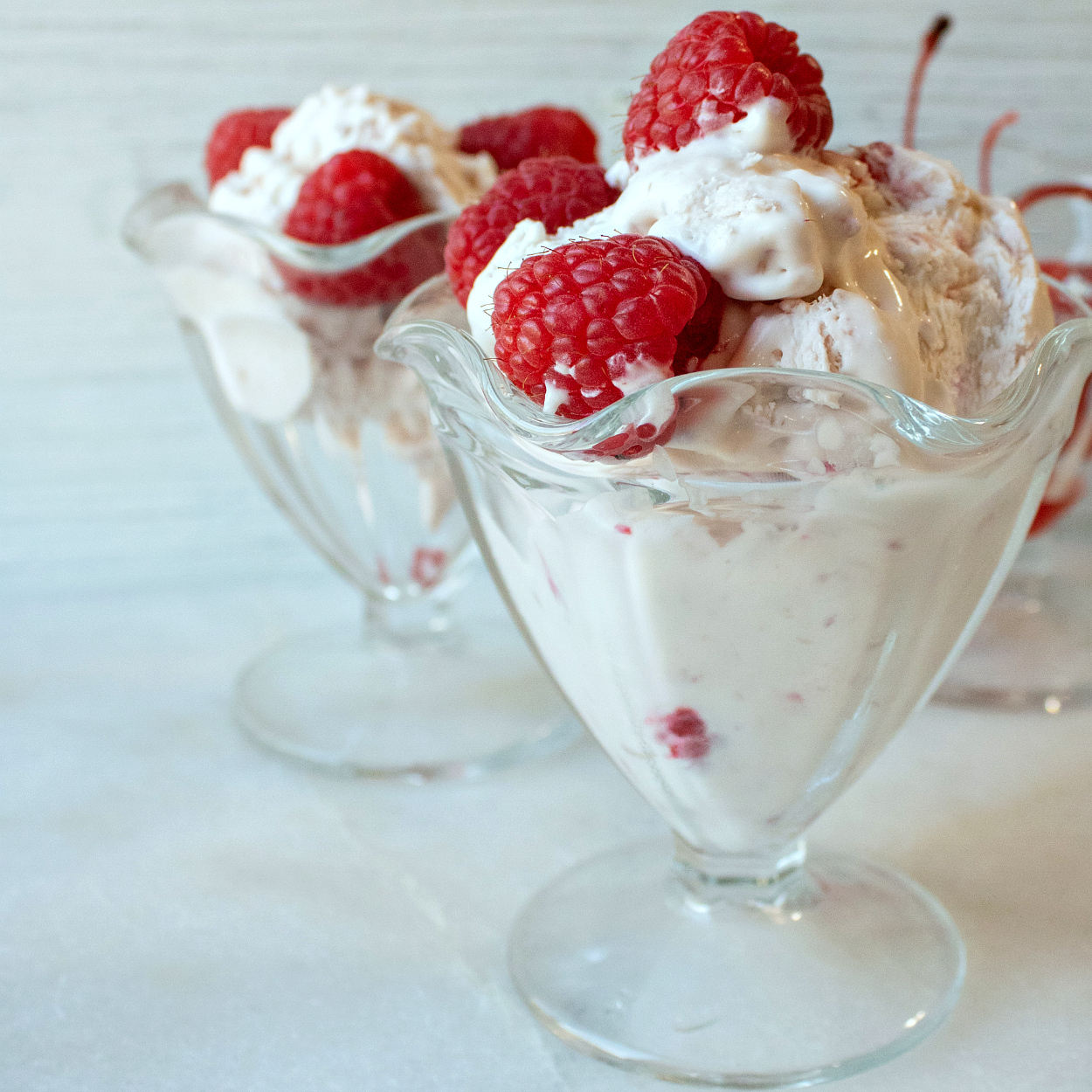 No Churn Raspberry Cheesecake Ice Cream Recipe
Makes 8 1/2 cup servings
Ingredients:
1 (14 ounce) can sweetened condensed milk
2 cups cold heavy cream
½ teaspoon vanilla extract
1-pint raspberries
1 (8 ounce) pkg. cream cheese
Instructions:
1. Process raspberries and cream cheese together in a food processor until smooth.
2. Beat heavy whipping cream with a mixer until thick. Then pour in sweetened condensed milk,
vanilla, and raspberry cream cheese mixture and fold in by hand until smooth.
3. Then, spoon ice cream into a loaf pan or other freezer safe container.
4. Freeze for 5-6 hours or overnight. When ready to serve, remove the container from the
freezer and let sit on the counter for 5-10 minutes before scooping.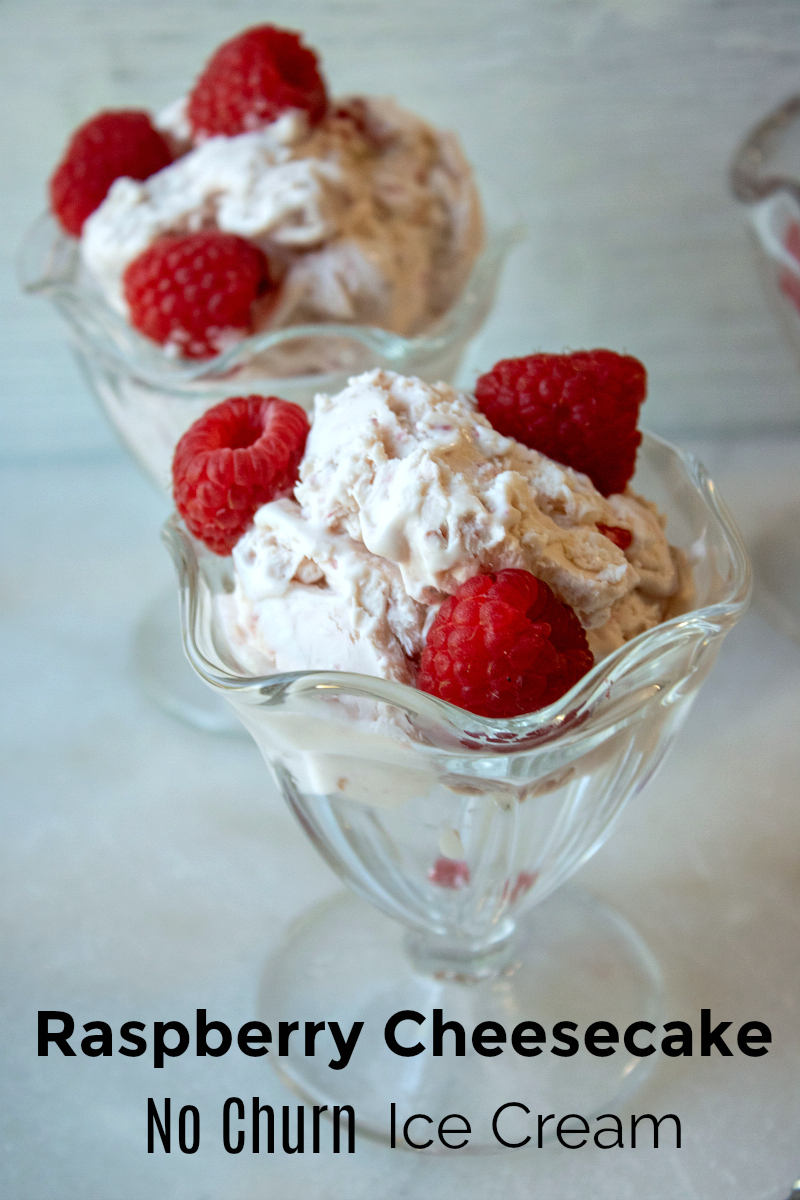 More from Mama Likes To Cook
Check out the rest of my vegetarian recipes, so you can get more great ideas for baking, cooking, blending and juicing.
No Churn Ice Cream Recipes
Cream Cheese Recipes
Shopping Tips
For a beautiful assortment of kitchen necessities and food gifts for the whole family, check out the deals at these online stores.
Are you ready to have some delicious fun in the kitchen?